Children of Jeff & Tracy Cotten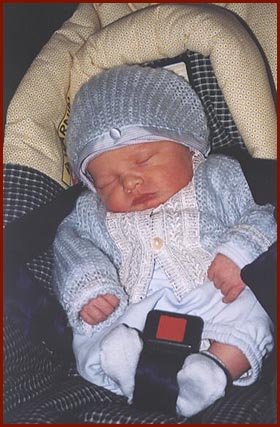 Austin Anderson Cotten

My friends, Jeff and Tracy, adopted this little guy in February of 2002. How wonderful! He sure is one lucky kid. I mean, I'll have to undo all the erroneous fishing techniques that his daddy will try to teach him over the next several years. But other than that, little Austin received two wonderful parents. He was born on February 26th, 2002, weighed 6 pounds 14 ounces and was 20 and a half inches long. Congrats to Jeff & Tracy!
---
Return to previous page