Heart Of Pine Trail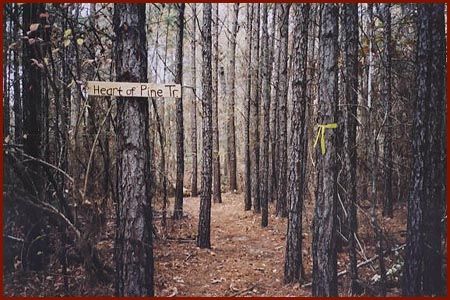 South Entrance

People enjoyed Briar Trail so much that I decided to build another trail in the same general part of the land. So in the Fall of 2002, me, dad, Mike Agnew & Mike's stepson Casey blazed a new trail that runs mainly north and south and crosses the Briar Trail. The north end of the trail pops out at Agnew's Track.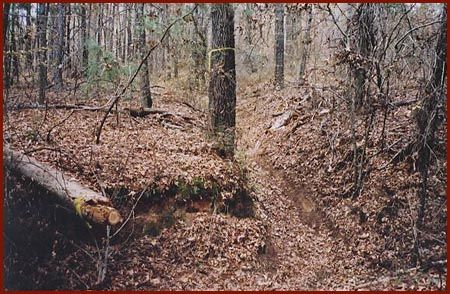 Just north of the south entrance is a big ditch. I took this picture while standing on the south cliff of the ditch which runs left and right. The photo doesn't make the ditch look very deep or wide. Heart Of Pine Trail runs down into the ditch and then out of the ditch via the small tributary on the far side. Pretty cool.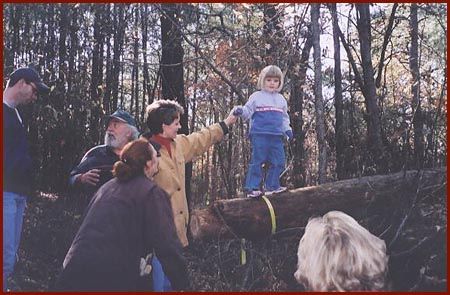 There was a large standing dead pine tree in the very bottom of the big ditch that I mentioned above. We needed to remove the tree, but it turns out that it had a very hard "heart" as some dead pines do. My chainsaw cut through the first several inches of the dead tree very well, but Mike and I wore out two chains trying to cut through the heart! Therefore, I named the trail "Heart Of Pine Trail". You can see the hard heart of the pine prodruding out its bottom.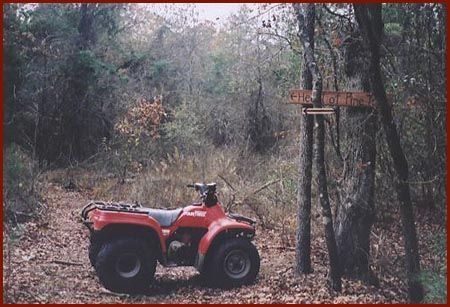 I was standing on Briar Trail when I took this picture. The 4-wheeler is on the "Heart Of Pine Trail" where it crosses Briar.



Return to the Trail Map