Two Moons Lake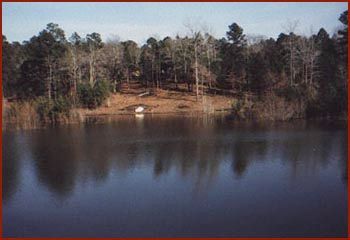 Fall 1985 - when it held the water we pumped in it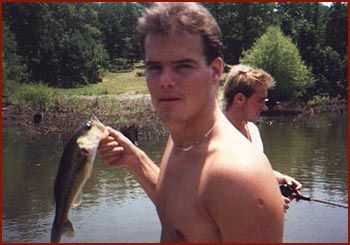 Fall 1985 - Jeff Cotten (with dinky fish) and Steve Cox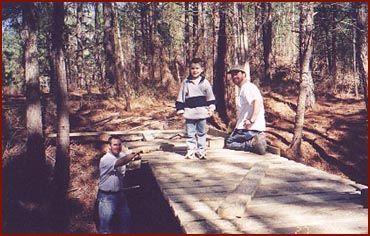 David Hood & Brad Stone in February 2000 building a bridge that spans one of the pond's tributaries.   Steven Hood is testing it's strength.   Dad added some nice rails the next weekend.



Devin Dreiling - February 1997

   Most of the year we can have a pretty cool little track in part of the lake bottom.   But a good rain or two will temporarily dump several feet of water where this picture was taken.   But since our lake leaks, the water is usually not there for long.





Below is a Windows Media Player video of my mom and Billie Hale taking a spin in our small John-boat with my dad narrating. Hard to believe the lake once had that much water.

Two Moons Lake - March 1986



Return to the Trail Map