Past Brushyland Pictures
(every month or so I'll display new pics)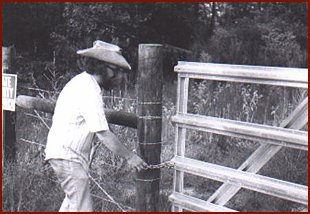 Dan Stone - Fall 1979
Dad at the original gate site.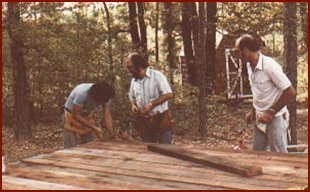 Building "The Shelter" - Fall 1979

Chuck Mandernach, Dan Stone & Don Hale working on The Shelter. For those of you familiar with Brushyland, notice that we had the red barn behind The Shelter back then.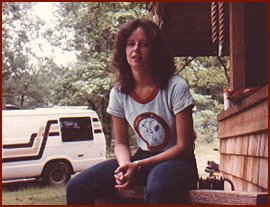 T.J. Stone - Spring 1980
That's my sis at age 17. And that's our cool van in the background.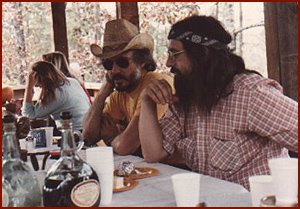 Thanksgiving 1981

Chuck Mandernach & Steve Stone (my dad's brother) having a chat after Thanksgiving dinner.



Return to my home page