Brushyland - February 2000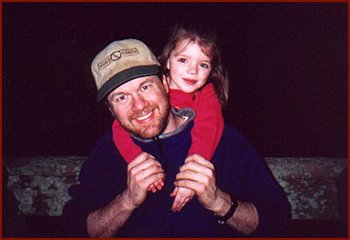 Brad & Rachel

My friends, Linda & Matt McCullough, came out to Brushyland for their first time in February. They had a blast...even though Matt was still recovering from knee surgery. This is their darling little girl, Rachel.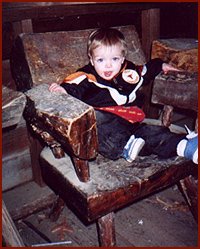 Robert McCullough
Here's Matt & Linda's other kid, Robert. He sure looks content in that wooden throne.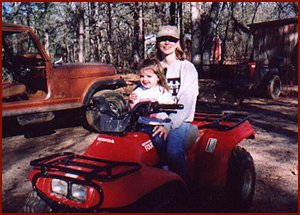 Rachel & Linda
Look at those smiles...a 4-wheeler ride can sure do that!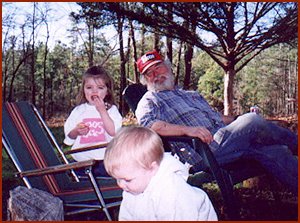 Relaxin' at Brushy
Dad, Rachel & Robert enjoying a beautiful day at Brushyland.

Return to my home page