Brushyland - November 2001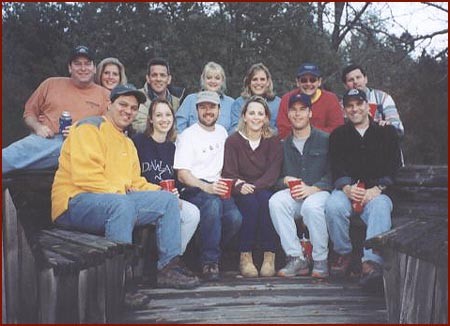 The Group At Brushyhenge

Each November we celebrate my buddy Mike Agnew's birthday out at the land. We had 14 people come out this year (Devin showed up after this picture was taken). What a great trip.

top row: Neil, Nicky, Matt, Tracey, Trisha, Mike, Chris
bottom row: Brian, Jodi, Brad, Allie, Dave, Mark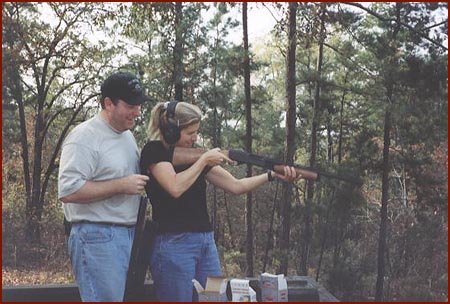 Neil teaching Nicky how to shoot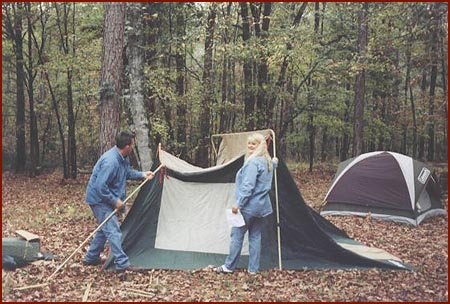 Pitchin' The Tent

We ended up having plenty of room in "The Shelter" for folks to sleep because several couples decided to bring tents this trip. A little privacy is probably worth the effort of pitching a tent :)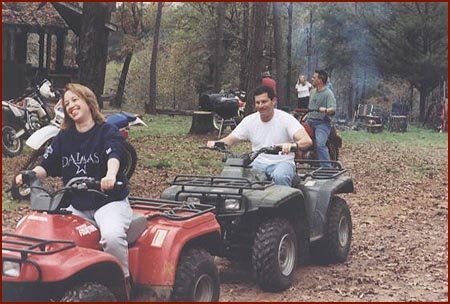 Chris Agnes giving Jodi Bergstrom a friendly bump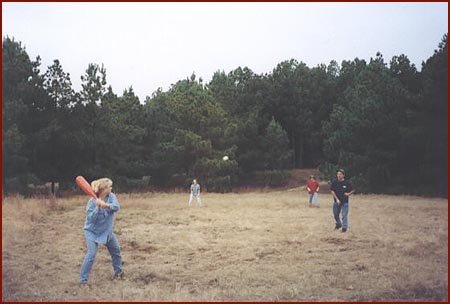 Play Ball!

Wiffle Ball has become one of our favorite past times at Brushyland. This trip we even mowed a small diamond in one our fields. Good stuff. That's Tracey about to swing at one of Brian's pitches. Notice the ball in mid air.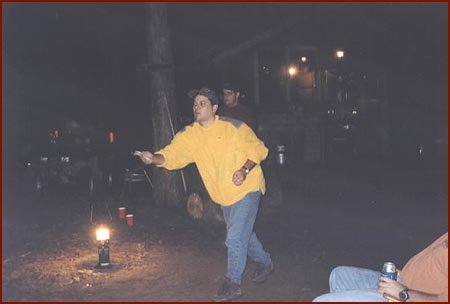 Brian Pitchin' A Washer
We love the competition of washer pitchin' so much that we even play it at night by the light of Coleman lanterns.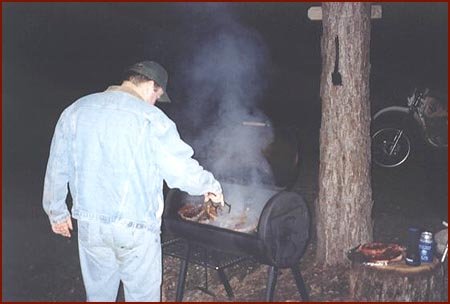 The Master Chef
Neil did a great job cooking. Our new grill handled 15 thick ribeye's without a problem.

Return to my home page