Brushyland - January 2002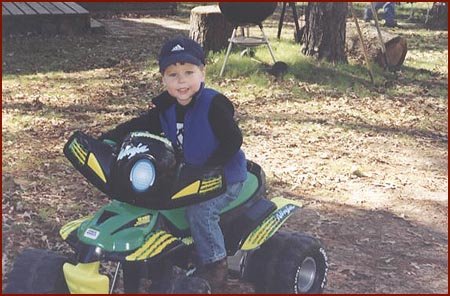 *** Garratt Carlson ***

How cool is this?! Garratt drove his electric four wheeler all over the camp area. His mom (Allie) had to push him up a hill or two that it couldn't quite get up but other than that it did great out there.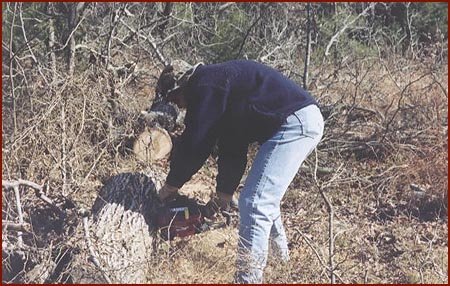 He's A Lumberjack And He's Okay...

Technically this picture is from a trip on the previous weekend - but I just had to include it. Until this trip, Mike hadn't experienced the cathartic sweat of chainsawing in the woods. He and his new chainsaw kicked butt.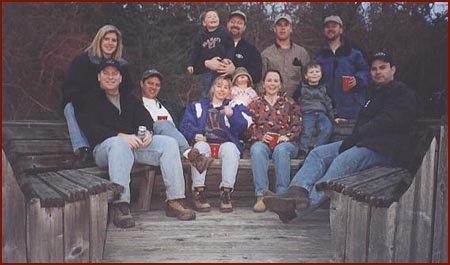 *** The Token Brushyhenge Pic ***

tom row: Nicky, Ryan, Gary, Dave, Brad
bottom row: Neil, Brian, Darla, Alaina (notice her hat), Allison, Garratt, Courtney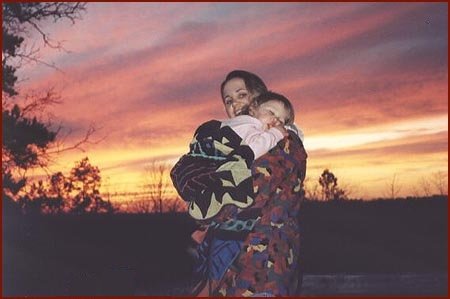 *** Mother And Daughter On Brushyhenge ***
Goodness, are those pictures of Allison and Alaina awesome or what?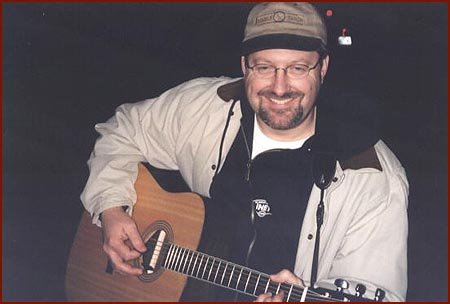 *** Gary Krumbholz ***

We had the pleasure of hearing Gary play and sing around the campfire again this trip. And yes, he played "Fire And Rain" - and lots of other cool tunes from Willie to Stevie Ray. Great stuff.





We played a new *night* game this trip that was an absolute blast. Someone would go out on a 4-wheeler and hide glow sticks on our various wooded trails and then the others would divide up into two teams and try to find them - on dirtbikes and 4-wheelers. Yes, they have good headlights. There's nothing like being on a dirtbike on a chilly night in the middle of the woods. Very thrilling.

We also got to see Saturn and Jupiter via Chris' telescope. It wasn't a very powerful telescope, but you could still just make out Saturn's rings and Jupiter's moons. Not bad! Despite my best efforts I could not see Uranus :)



Return to my home page