Brushyland Thanksgiving 2006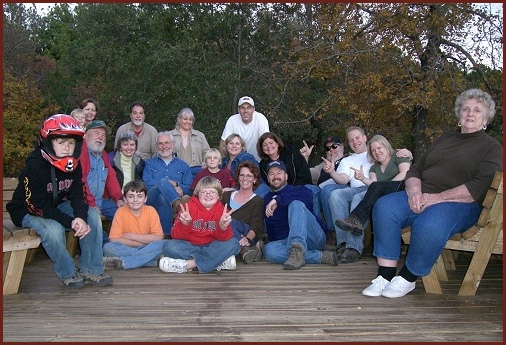 We had another fun Thanksgiving in the great outdoors. It was nice seeing old friends - and the food and weather were perfect to boot. What more could you ask for? As seen in the above picture, several of us gathered on the newly rebuilt
Brushyhenge
to watch the sun set on a memorable Thanksgiving day.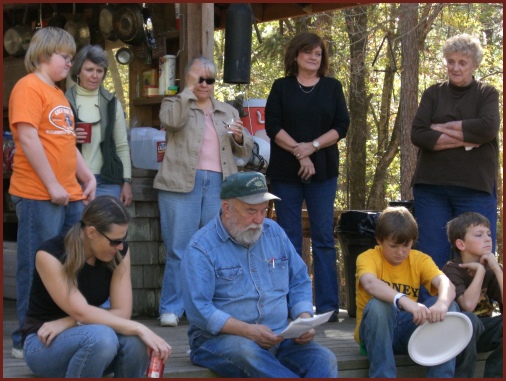 Dad giving the annual recitation of his very special Thanksgiving poem.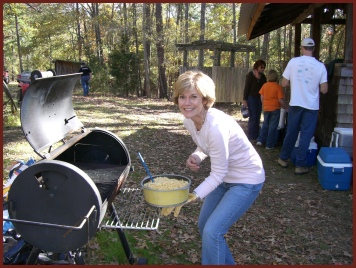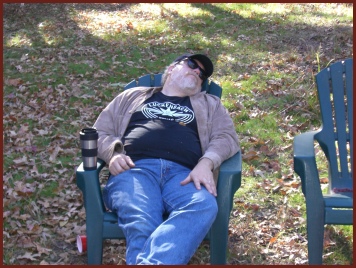 As always, the food was heavenly. We had turkey and ham and various casseroles and several homemade desserts. It was quite a feast. The left-hand picture shows Kylen holding her wonderful mac & cheese. In the right-hand picture Mark shows what often happens after you eat a large Thanksgiving meal with all the trimmings.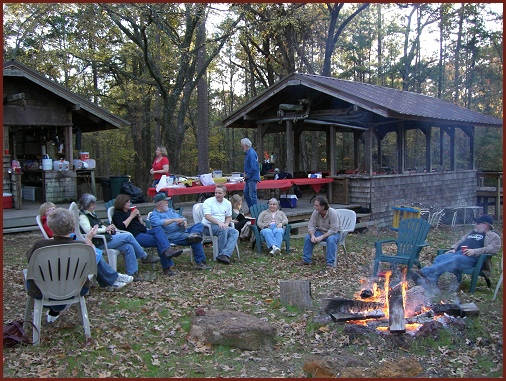 Post-feast campfire sittin'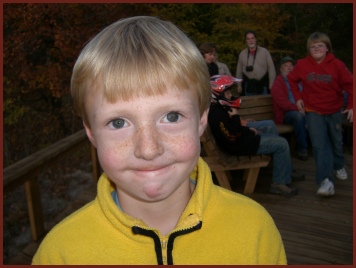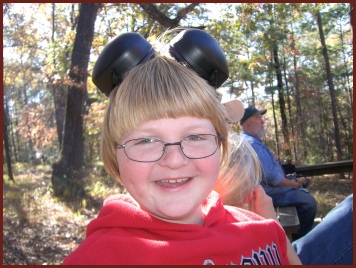 Luke & Colt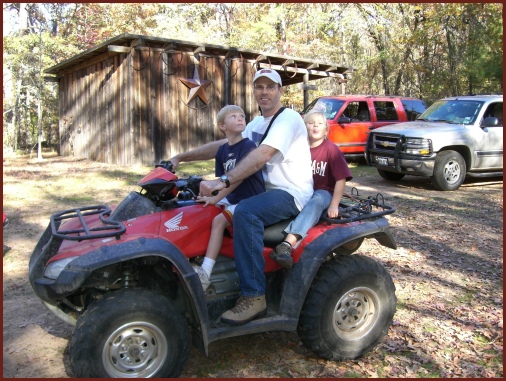 Jason taking some youngsters on a 4-wheeler ride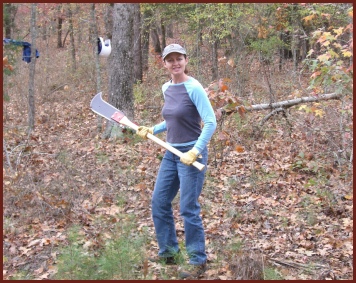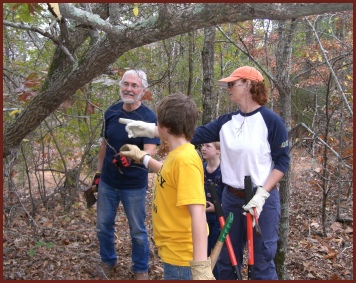 Several of us spent Thanksgiving night at Brushyland, and the next day we re-opened an old trail going up to the top of The Widow Maker.

Return to my home page