Brushyland Dec. 9 & 10, 2006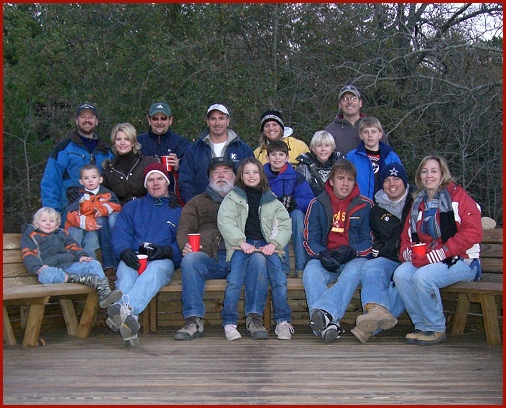 We were fortunate enough to have great
"Brushyland Weather"
for this trip - meaning, it was chilly but not so cold that it was uncomfortable. Great campfire weather. Several of my old high school friends couldn't make the trip this time, but we still ended up having 17 folks come out. Everyone seemed to have a really good time - especially the young'uns. What a special piece of land.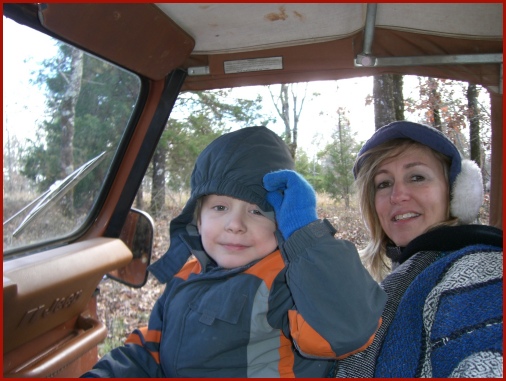 Darla & Barrett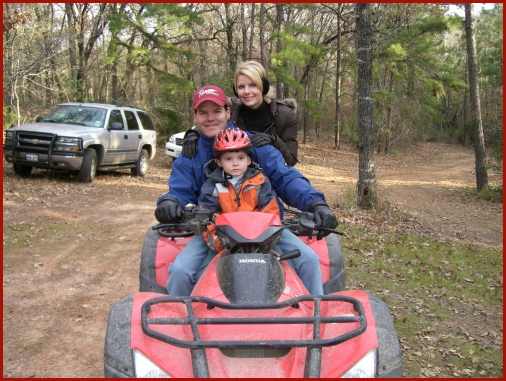 The Cottens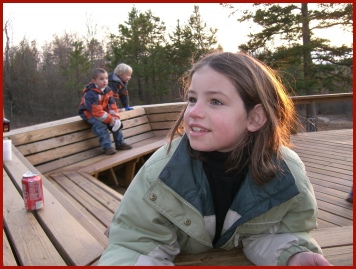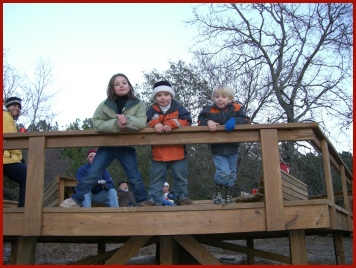 As per tradition, we all made our way to the newly re-built Brushyhenge to collectively celebrate the setting sun.

At the exact time we were enjoying a beautiful moment on Brushyhenge, another friend of mine was having quite a special moment herself. At 5:32pm BLT (Brushy Land Time), my friend Shelley gave birth to a healthy baby girl. Congrats to the new parents, grandparents and aunt!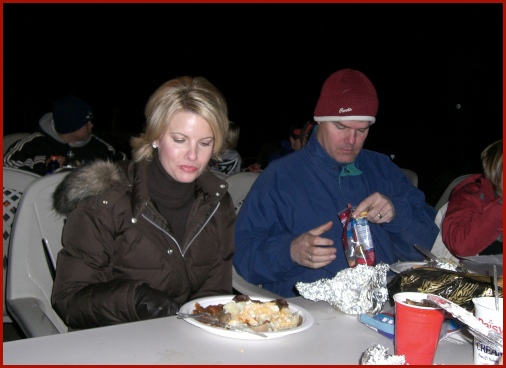 After watching the sunset we had a steak dinner with baked potatoes, baked onions and Dutch Oven cobbler. Mmmm.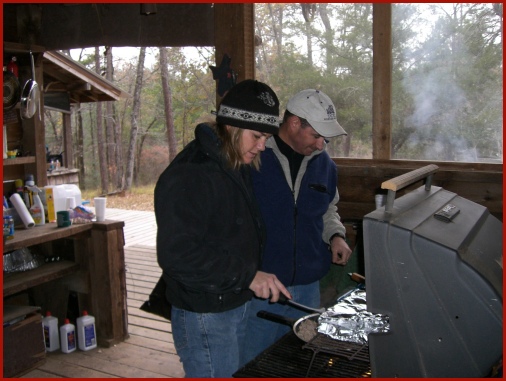 David & Teresa fixin' breakfast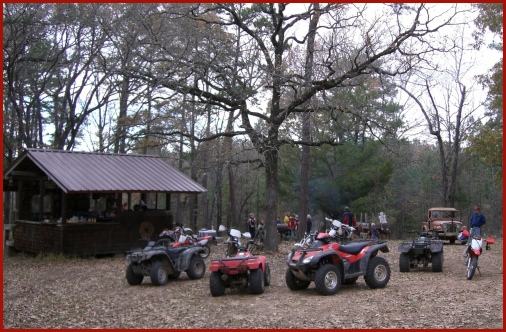 I never got an exact count, but there were at least six Honda four wheelers and a dozen or so Honda dirt bikes at Brushyland for this trip. Dad & I supplied a few of the toys, but The Hoods and their friends also towed several dirt bikes and four wheelers to the land. Fun stuff.
Al Lamb
would have been proud :)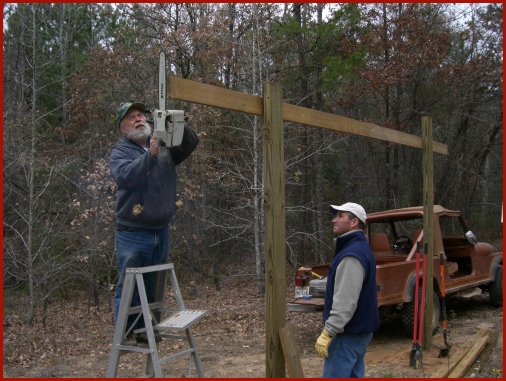 We are in the process of building a new (and better) shooting gallery. It is located near the Shotgun Platform - where we shoot clay pigeons. Usually the clay pigeons are thrown well above the new shooting gallery. Still, to protect the 4x6 posts from being peppered with shot (and shortening their lives), we'll protect them with some replaceable 2x6 boards.

Return to my home page