Brushyland Feb. 25, 2007

Dad and I were joined by Sarah McSpedden-Hendrix and her two sons, Spencer & Wilson, for a beautiful late-winter day at Brushyland. We got some work done, but we played a little too. I think we all enjoyed those 4-wheeler rides!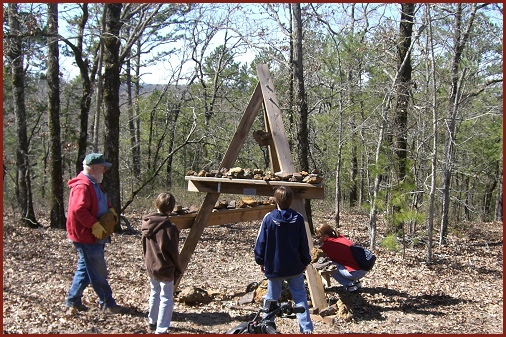 We paid our respects at The Rock tree, which dad built in honor of our late friend
Don Hale
. We each added rocks to the "tree".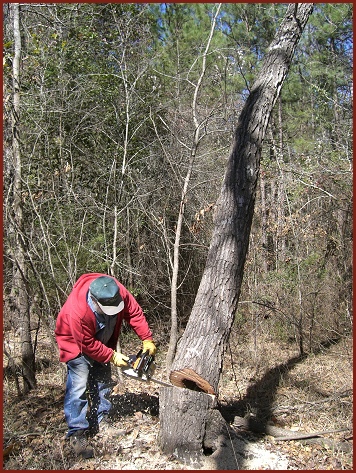 A friend of dad's has been wanting a piece of a hollow Brushy tree to make a musical drum out of. Spencer spotted a tree with a hole near the bottom - an indication of a hollow core. After further examination it was determined that the tree was a good candidate, so dad cut the old Sweet Gum down. It was indeed fairly hollow.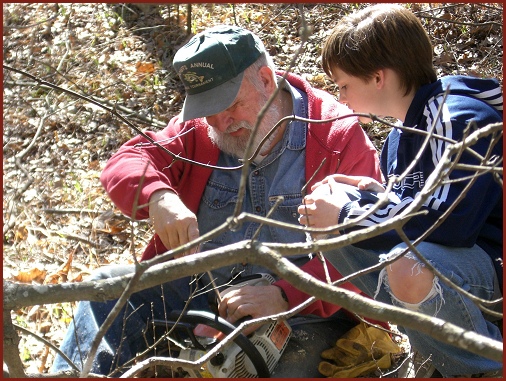 Spencer observes as dad replaces the air filter on his chainsaw. As usual, Spencer worked his tail off at Brushyland. He helped clear a lot of brush that day! And then he bought us lunch at The Marina Restaurant on Lake Athens on the way home. It's very tough to convince dad not to pay for everyone else's meal - so my hat is off to Spencer :)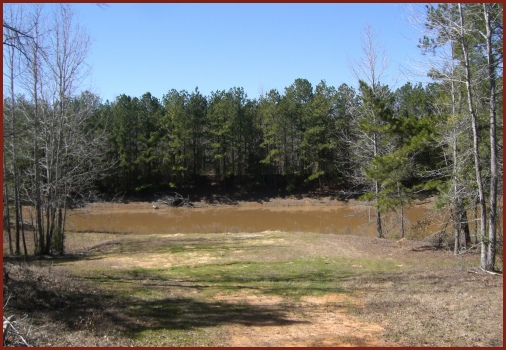 Unfortunately, the 8 feet of water the pond received last month via heavy rains is still leaking out. It's
possible
that the
Sodium Bentonite clay we added
to the bottom of the pond site will eventually seal the pond, but so far things aren't looking good. For the past several weeks, the pond has been losing 3 vertical inches per week. And the separated creek channel has been losing 1.5 inches per week. According to the staff gauges, the pond currently has 6'4" of water and the creek channel has 2'9".

Return to my home page