June 15, 2007
(near Father's Day)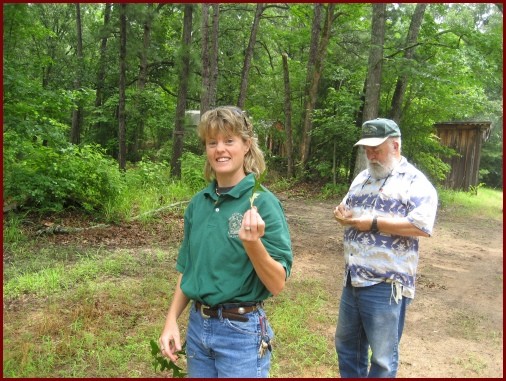 For an early Father's Day present, I arranged for a wildlife biologist from the Texas Parks & Wildlife Department to meet dad and I at Brushyland to talk to us about the plants and animals on our land. The biologist's name was Heidi Bailey and she really knew her stuff! Her love for the plants and animals was infectious. Besides telling us the name of nearly every plant on our land, she also offered some other cool information - like which shrubs the deer like the most and how to spot the tell tale sign of where a deer has been feeding on a bush. So it was a very fun and educational day at Brushyland.

Windows Media Video clip of Heidi & dad talking about Dogwood trees (25 seconds)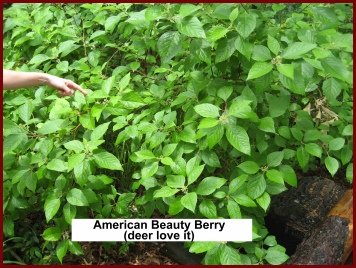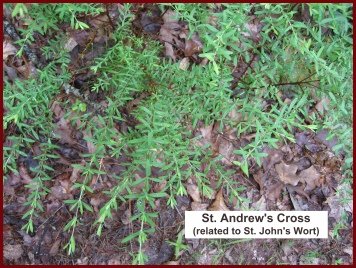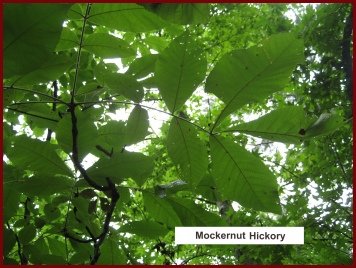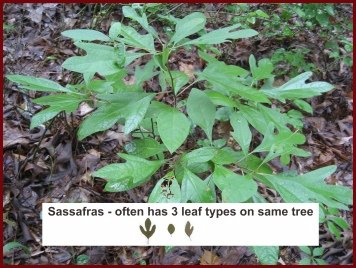 Above are just a few of the plants that Heidi talked to us about. She also showed us examples of a Winged Elm (dad's Pinch tree), Winged Sumac, Yaupon Holly, American Holly, Trumpet Vine, Horse Mint, Sensitive Briar and Partridge Pea. And we learned the differences between several types of oaks (Post, Red, Water, Blackjack & Sandjack). There's a Sandjack Oak (a.k.a. Bluejack Oak) located behind Brushyhenge - it has the old sundial stuck in it.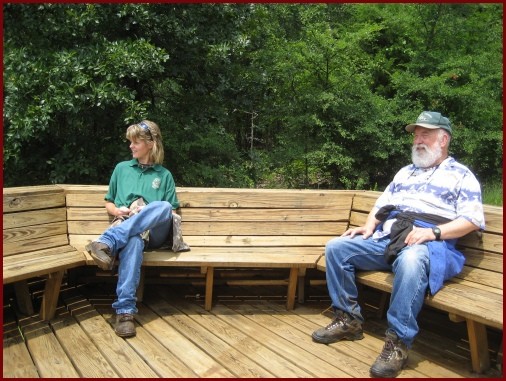 Heidi got a real kick out of Brushyhenge.

Return to my home page