Brushyland Thanksgiving 2007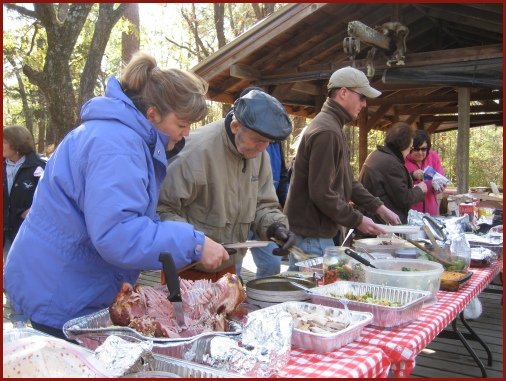 Finally, we had cool weather for a Brushyland Thanksgiving! Luckily it wasn't
too
cool. But the change in temperature did cause a few folks to stay home. Still, I think we had roughly 40 people show up...several of which had never been to Brushyland before.
Be sure to check out some of the videos at the bottom of this page.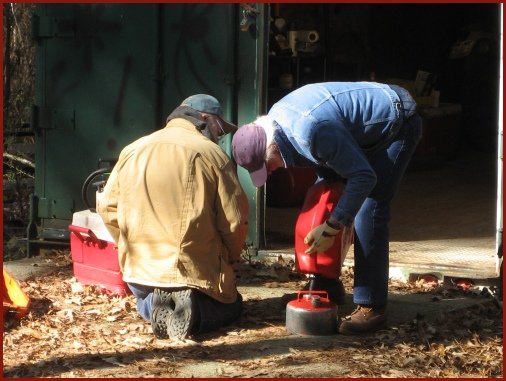 Before most of the folks showed up, dad & Chuck did a little chainsawing to ensure that we had enough firewood to keep a large bonfire going. That's Chuck on the right creating a gas/oil mix for dad's chainsaw.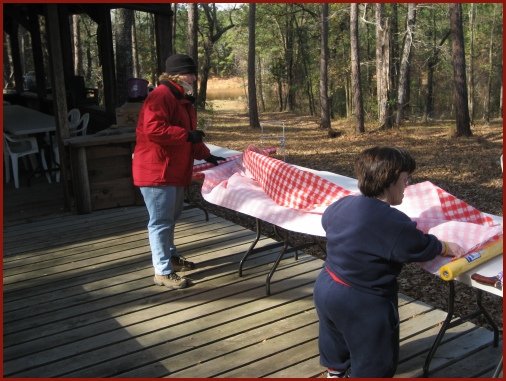 Denise & Mary Ellen putting on the table cloth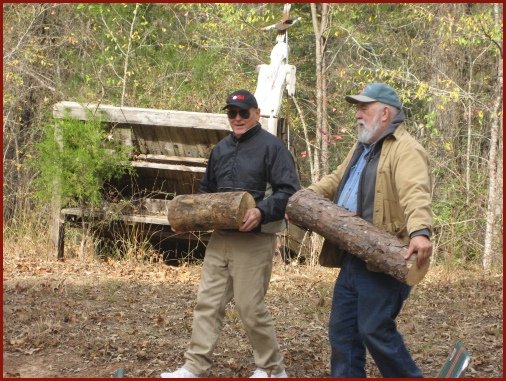 Gerry & dad keeping the fire hot!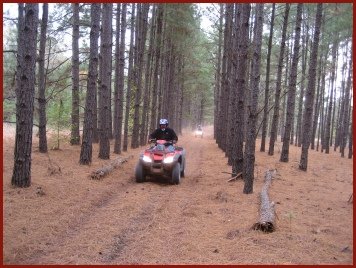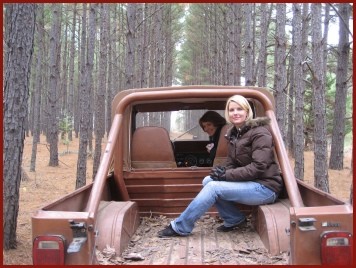 Jeff Cotten, Jr. and his family came to Thanksgiving this year. In fact his mom, Barbara, came too. I hadn't seen her in roughly 20 years! That's Barbara inside the Jeep and Tracy sittin' in the bed.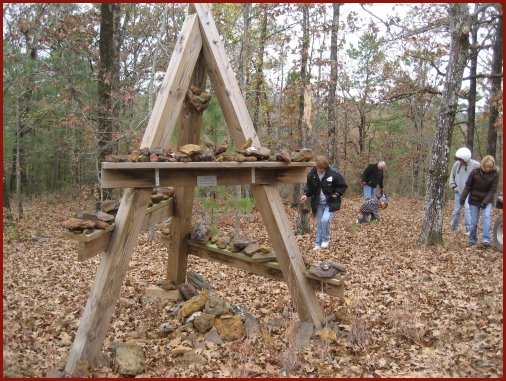 Kent, dad & I took some of the new folks on "tours" of Brushyland. One of our favorite destinations is the "Rock Tree" built by dad to honor his friend,
Don Hale
, who passed away in 2004. You are to place a rock on or near the tree with each visit.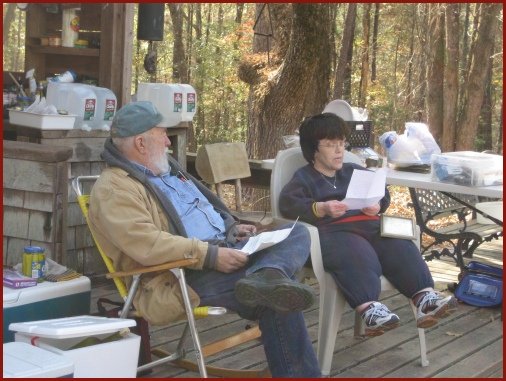 Dad & Mary Ellen read the traditional poems before we had Thanksgiving dinner. See the below video of dad reading his
Thanksgiving Poem
.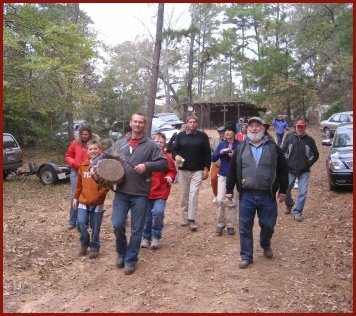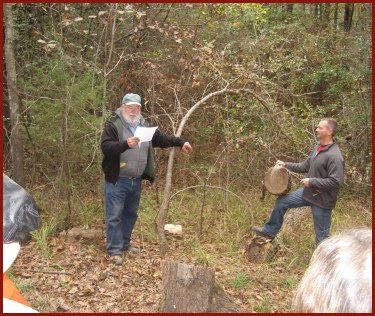 Several months ago dad sent his friend, Kathleen, a section of a hollow tree from Brushyland. He soon received a really neat drum that Kathleen made from that hollow section. She asked that a poem be read at the site of the fallen tree. So Kent (who was in the drum line in high school) led us to the site while playing the drum (see the video below).

Windows Media Player Video Clips
If these clips won't play, you may need the most recent version of the Windows Media Player. Click
here
for the free version.

The first part of dad's Thanksgiving Poem

Getting ready to eat

Kent leading us down the path

Dad reading Kathleen's poem

Return to my home page