Brushyland December 1 & 2, 2007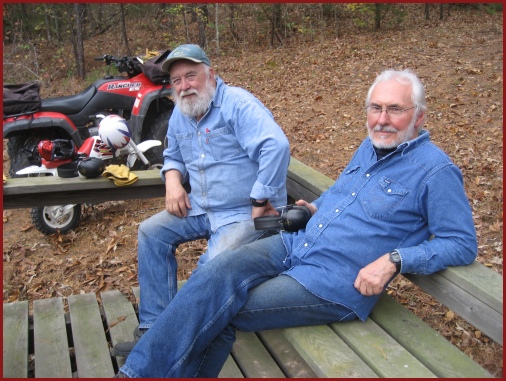 Dad, Chuck, The Hoods and I had a great winter outing to Brushyland. Chuck left before sunset and dinner but the rest of us spent the night. That's Dan & Chuck in the above picture - they were sitting on The Shotgun Platform.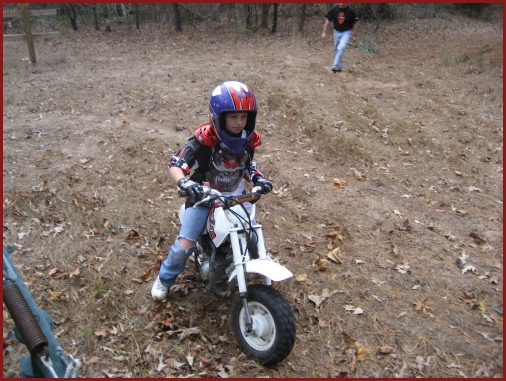 Margaret on her dirt bike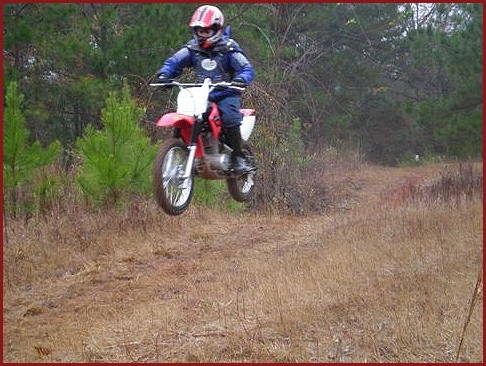 Steven getting some air! He has turned into a good little rider. He enjoys hill-climbing so he and I rode several hills together that day. There's a real art to hill-climbing...if you lean too far back the front tire comes up, if you lean too far forward your rear tire loses traction. Steven appears to be a natural.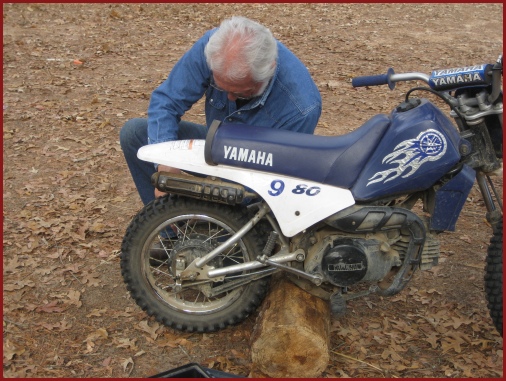 Chuck fixes a flat on his grandson's dirt bike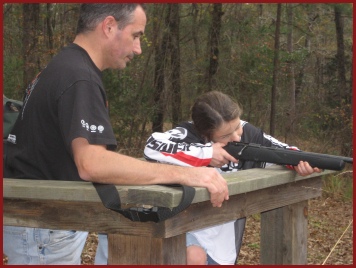 &nbsp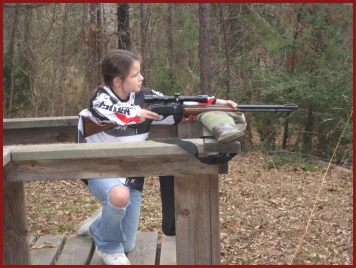 Margaret is a pretty good shot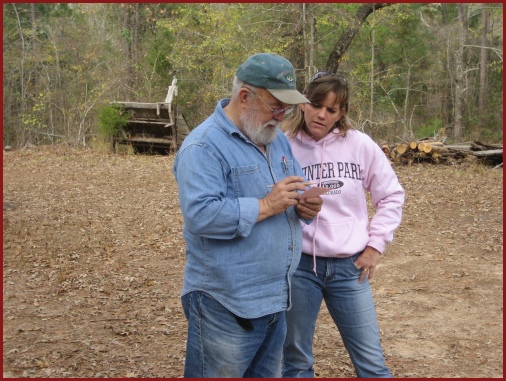 Dad goes over a math problem with Teresa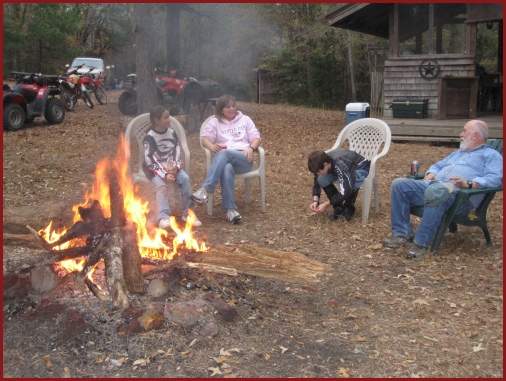 Fire sittin'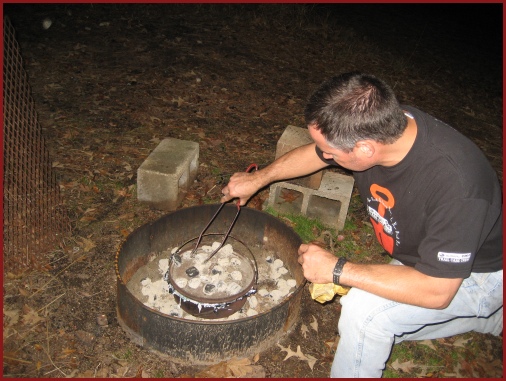 As usual, David nailed the Dutch Oven peach cobbler. Delicious. It was actually a very dark night when David was cooking the cobbler and about the only thing you could see without a flashlight was the bright red glow of those coals. The flash from my camera was so bright that you can't even see a hint of red in the coals. Strange.

Windows Media Player Video Clips
If these clips won't play, you may need the most recent version of the Windows Media Player. Click
here
for the free version.

Brad preparing the onions for dinner

Hanging out on The Shotgun Platform

Return to my home page