Brushyland March 1 & 2, 2008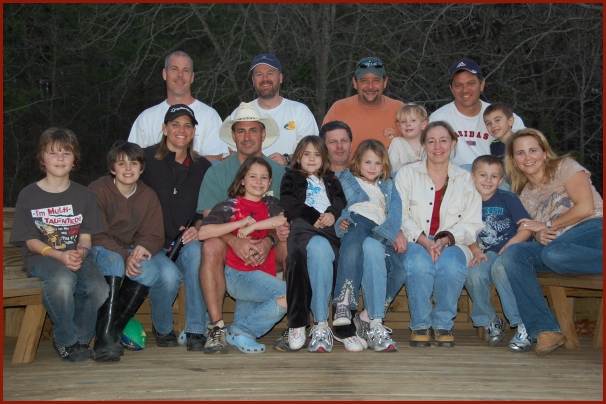 Seventeen people came out to Brushyland for a wonderful early March trip. The kids added a lot of fun & energy to the outing. And the weather was nearly perfect. Good times. The only mishap occured when Alaina jumped off the end of
Brushyhenge
and broke her arm (more on that later).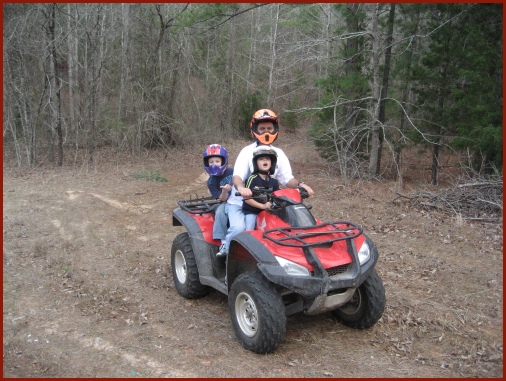 --- Brian & His Boys ---
The kids got a real kick out of riding 4-wheelers with their parents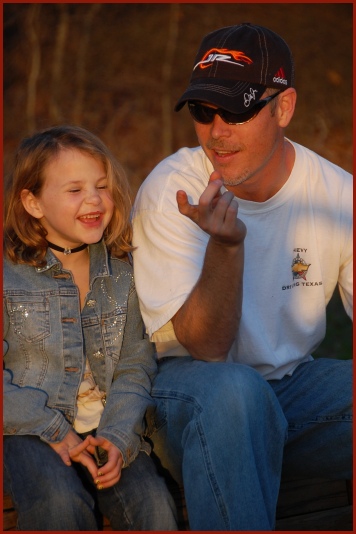 &nbsp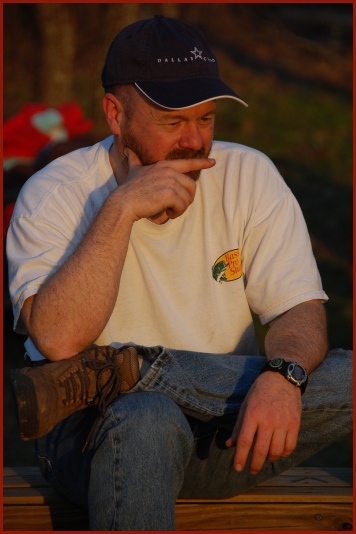 Brushyhenge at sunset. That's Dave & Alaina on the left, and me on the right.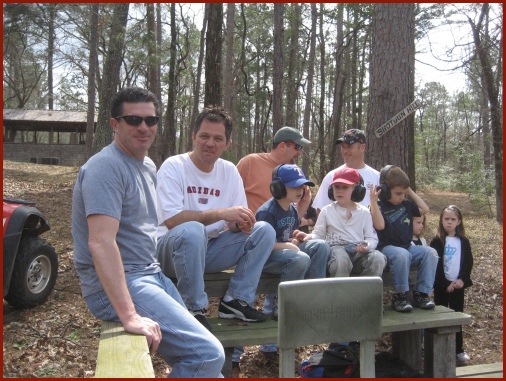 Sittin' on the Shotgun Platform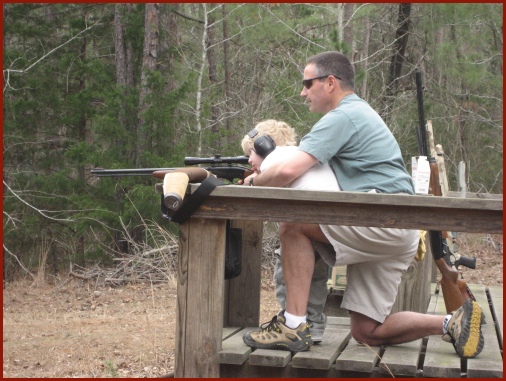 David helping Barrett shoot the .22 rifle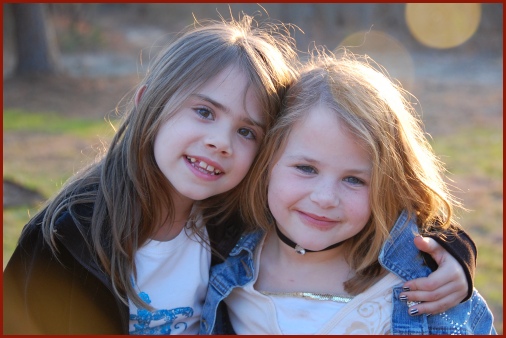 Kaylin and Alaina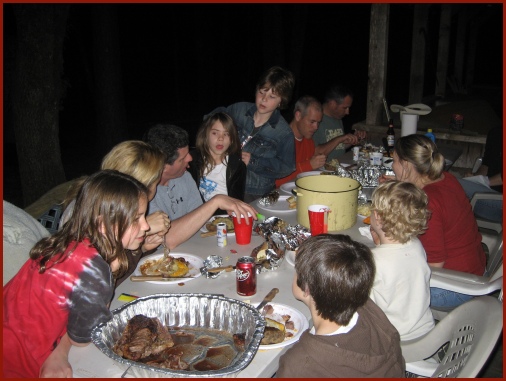 We had a wonderful steak dinner that night. I cooked the garlic-butter mushroom appetizers, baked potatoes and baked onions. David grilled the steaks and cooked the peach cobbler for desert. It was all delicious. Some folks left after dinner, about half stayed the night. Later that night we took a night ride and had a hoot playing with dad's
Sky Scout
up at Brushyhenge. The stars were beautiful that night. Just point the little hand-held Sky Scout at a star or planet and it will tell you what it is. Or you can pick from several viewing objects in its internal memory and it will guide you to it via blinking lights inside the viewfinder. Fun stuff!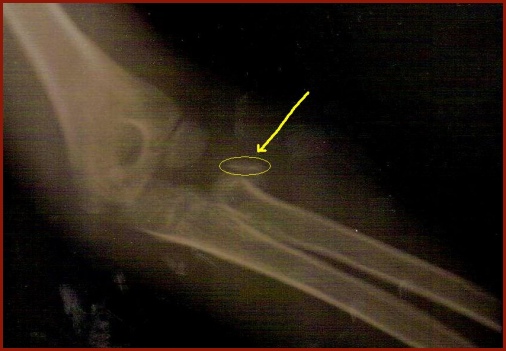 As noted above, Alaina jumped off the tall end of Brushyhenge and landed on her arm, breaking it. Her parents drove her to Children's Hospital in Dallas where they took the above X-ray of her elbow. Notice the small piece of bone that broke off (encircled). To hold that chip in place, a few days later the doctors drove a metal rod into Alaina's wrist that extends all the way to the elbow joint. The rod is inside the bone marrow of her forearm bone. The doctors were able to re-attach the bone frangment using the end of the rod as an anchor point to pin to. In a few weeks they will remove the rod. Wow, that little girl had to go through quite an ordeal! Just one day after the surgery to insert the rod, Alaina was feeling so well that she
asked
to be taken to school. What a trooper.

Return to my home page