Brushyland March 5, 2008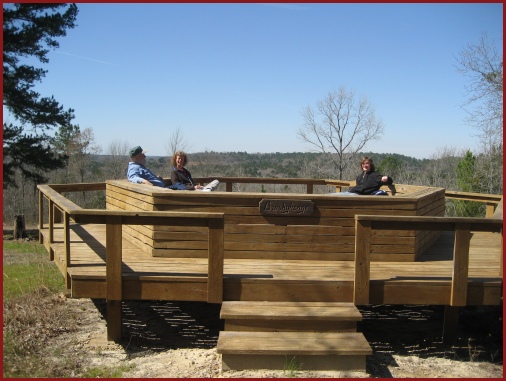 My sister and her son, Zack, came down to Texas for a visit - and of course we took a trip to Brushyland! We had some cold and wet weather just prior to our visit to Brushyland, but luckily the weather turned out perfect for us on that late-winter day. That's dad, Tammy & Zack sitting on
Brushyhenge II
.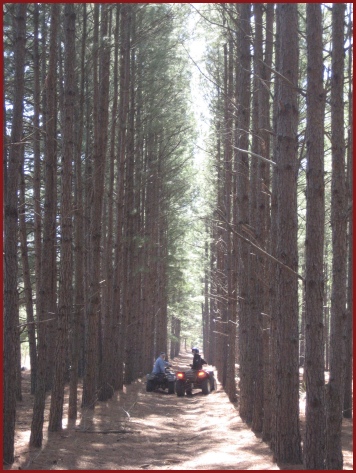 Dad & Zack in the "Pine Tree Tunnel"

Tammy shooting the .22 rifle - dad brought some exploding targets that were a hoot!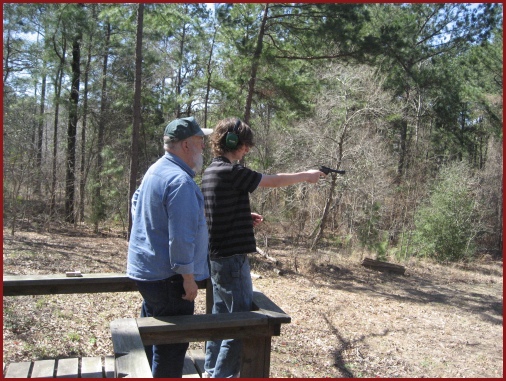 Zack shootin' the .22 pistol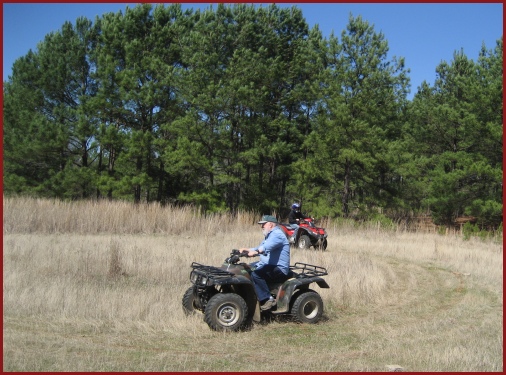 Dad & Zack cruising on the 4-wheelers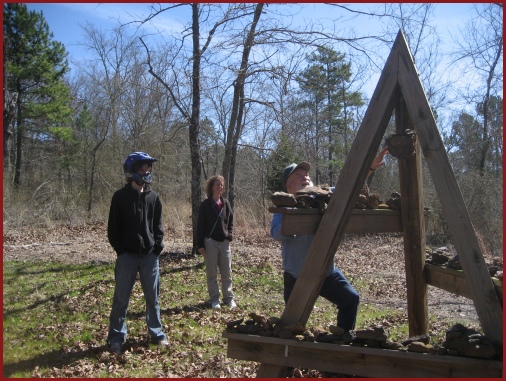 Zack, Tammy & dad at "Don's Rock Tree"; a structure dad built in memory of his friend, Don Hale. Hard to believe how tall Zack has gotten!

Return to my home page