Thanksgiving 2008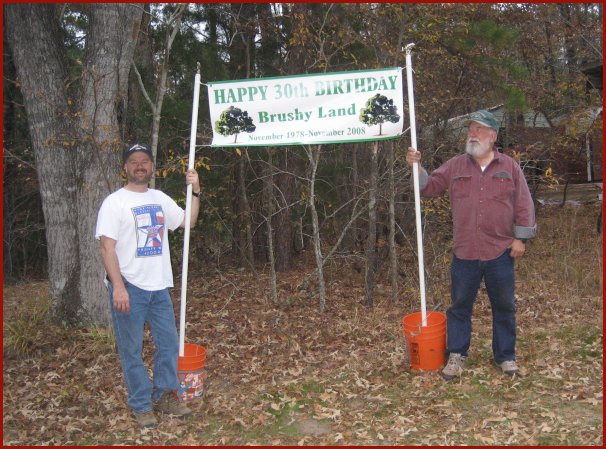 We had roughly 30 friends and family members come out to Brushy Land for Thanksgiving again this year. What a fun group of people. The weather was mild and dry for most of the day. A cool rain eventually arrived, but not until most people had left. Along with Thanksgiving, we were also celebrating the 30th birthday of Brushy Land itself.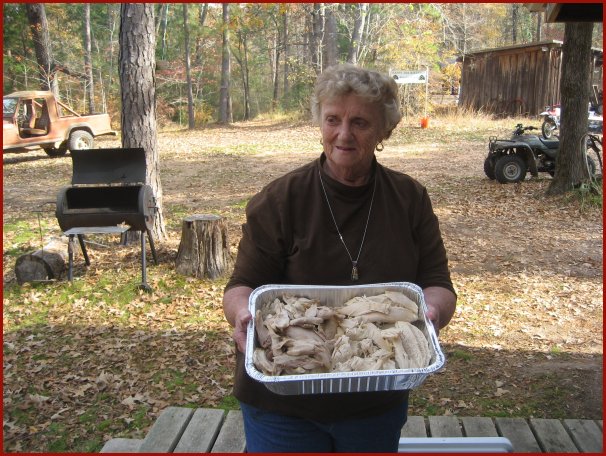 Billie Hale with her wonderful turkey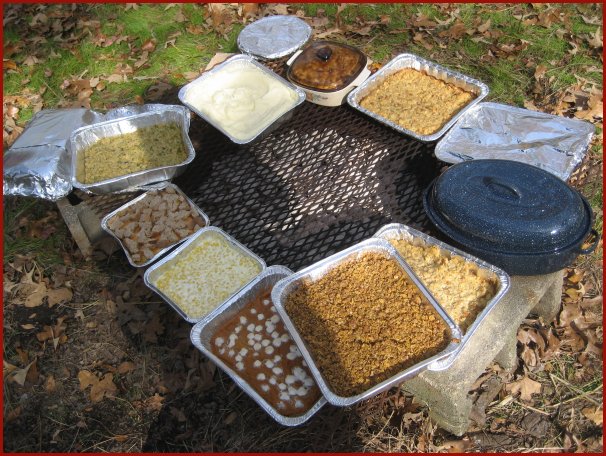 Mmmm...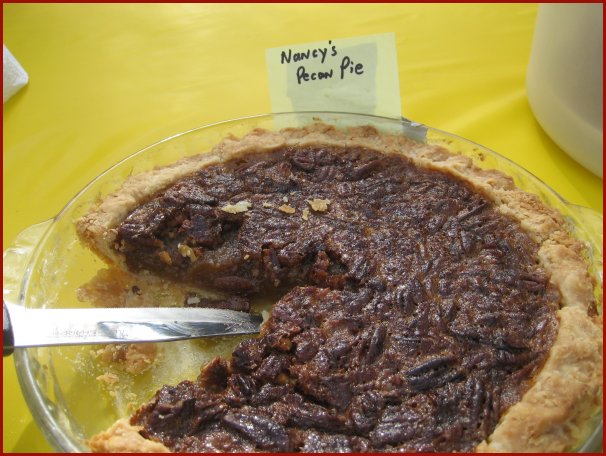 Even though Nancy couldn't come this year, her pecan pie did!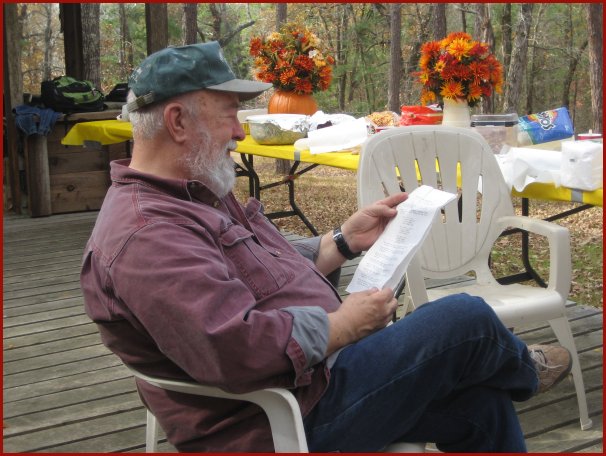 Dad reading his Thanksgiving Poem
Just before Dad read his poem, I read an essay I wrote about Brushy Land turning 30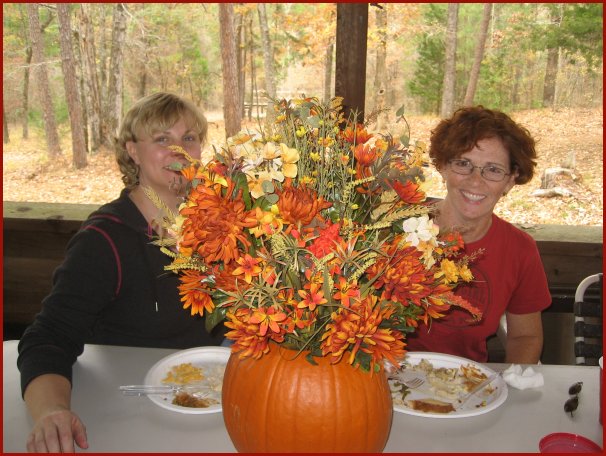 Denise & Diane Hale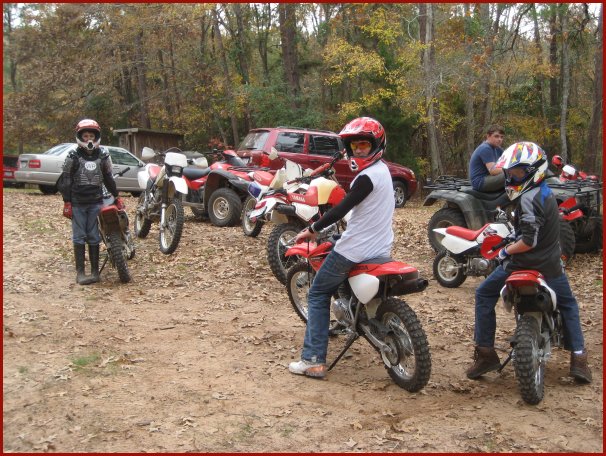 The Third Generation Of Riders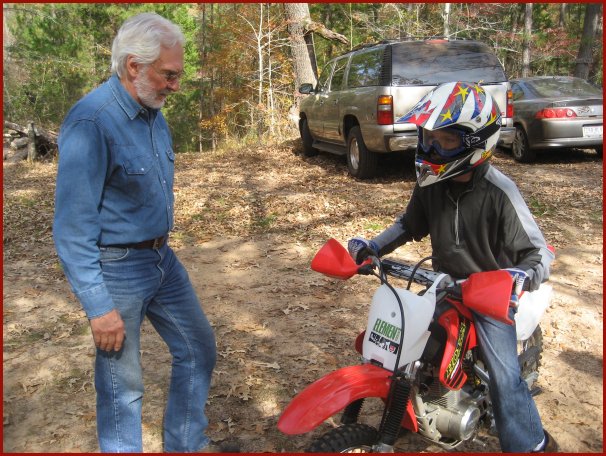 Chuck & Bo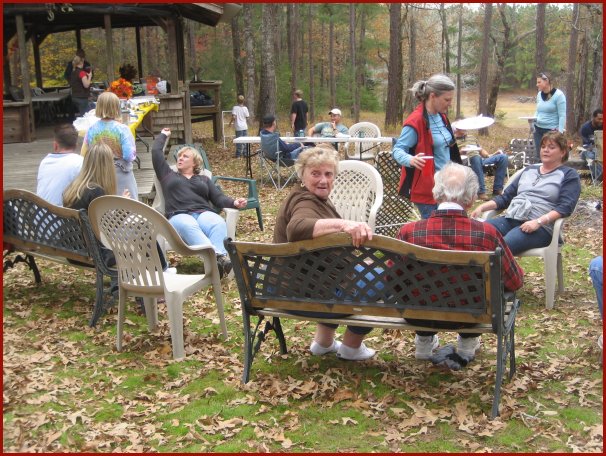 Group Shot

The lunch bell had just been rung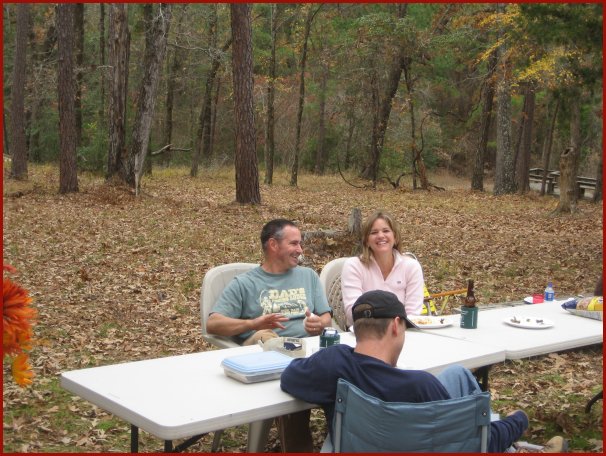 The Hoods engaging Jason in some post-lunch discussion

Return to my home page