Brushy Land - Easter
April 11-12, 2009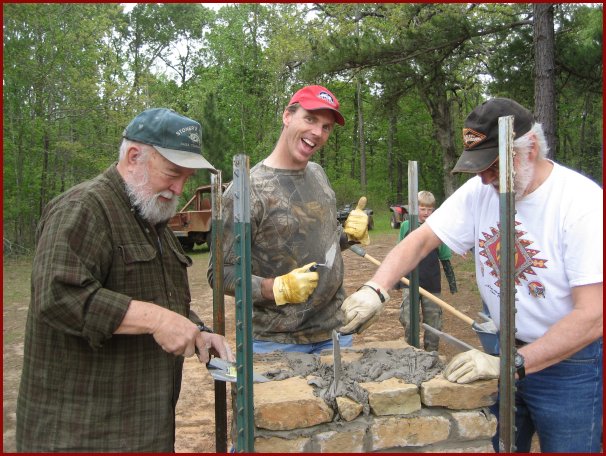 The Saturday before Easter '09 was a beautiful day. And we had lots of helpers with the
Front Entrance Project
. It rained quite a bit the next morning, Easter Sunday, so not many folks came out that day. But it was still a very enjoyable weekend. Jason sure does seem to be having a good time in the above picture. That's my Dad in the long sleeve shirt and Chuck in the T-shirt; they appear to be doing most of the work.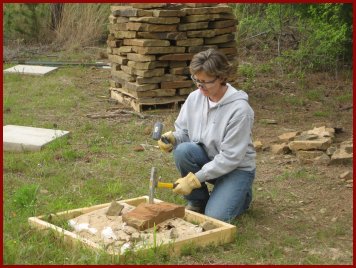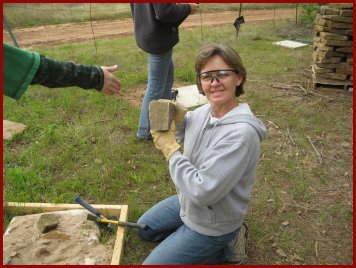 Cutting rocks into 90-degree corners is a very important (and labor intensive) task. Mykala became skilled at it very quickly, so did Joel.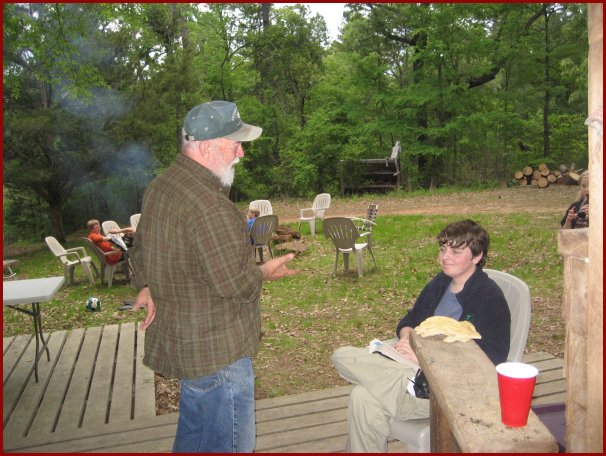 Solving the world's problems.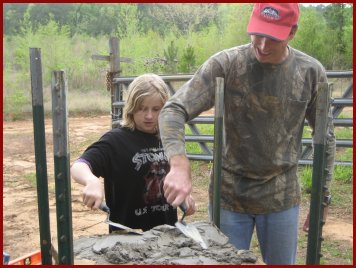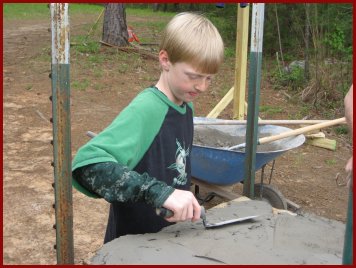 Preparing the mortar for the next layer of rock.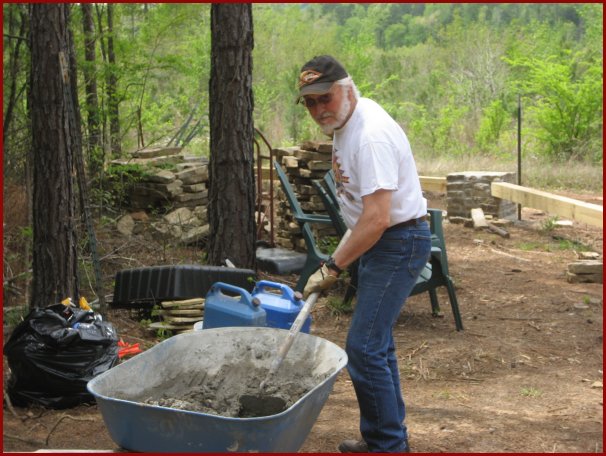 Chuck, mixing another batch of mortar. Two bags of mortar is required for just three layers of rock in one column.

Return to my home page