Brushy Land
December 5 & 6, 2009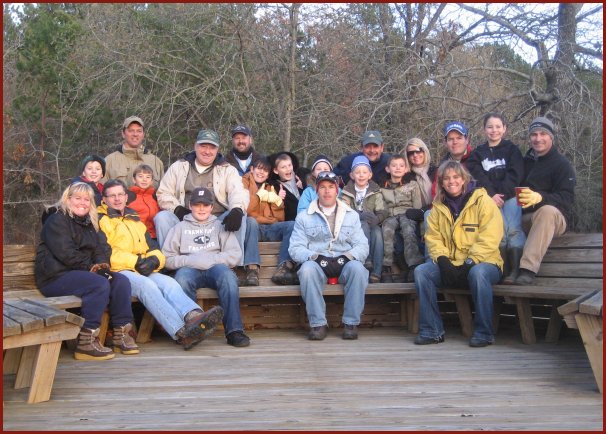 Despite the cold weather, 20 of us showed up for a fun day in the woods at Brushy Land. Only the Hoods & I spent the night, but everyone stayed until dark. It eventually reached 50 degrees and was actually a pretty nice day.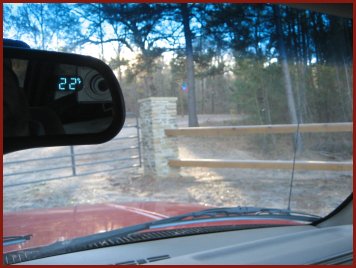 When I showed up at Brushy Land early that morning, it was a chilly 22 degrees! Luckily, it warmed up rather quickly and it turned out to be a sunny, not-too-windy day. Still, it was fairly cool so we had a big campfire burning all day. Notice the "22" in my rearview mirror and the frost on the
new entrance's
wooden rails.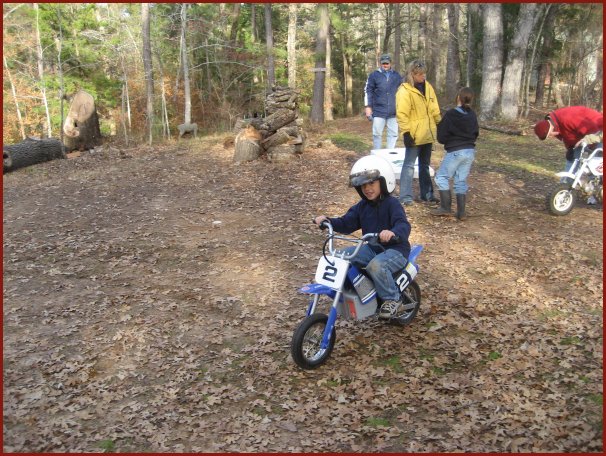 We had all sorts of gas-powered vehicles running at Brushy Land ... several 4-wheelers, several dirt bikes, a jeep, trucks, etc. But the Cotten's also brought this cool little
electric
dirt bike.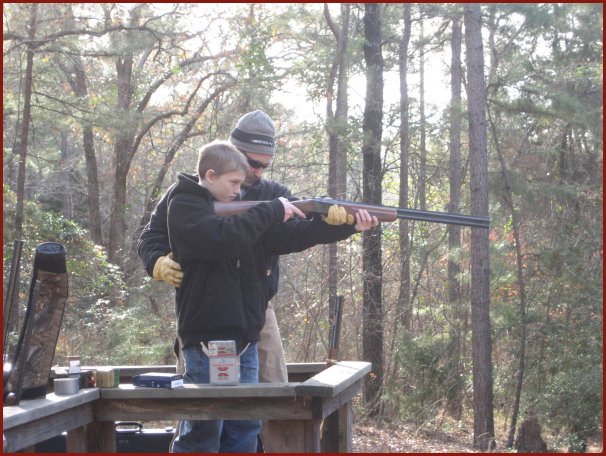 David giving a skeet-shooting lesson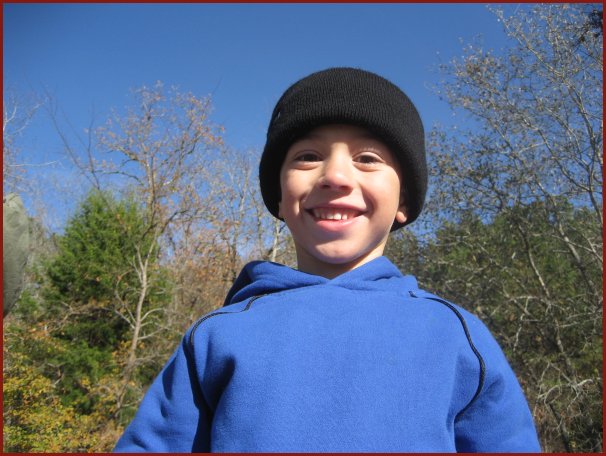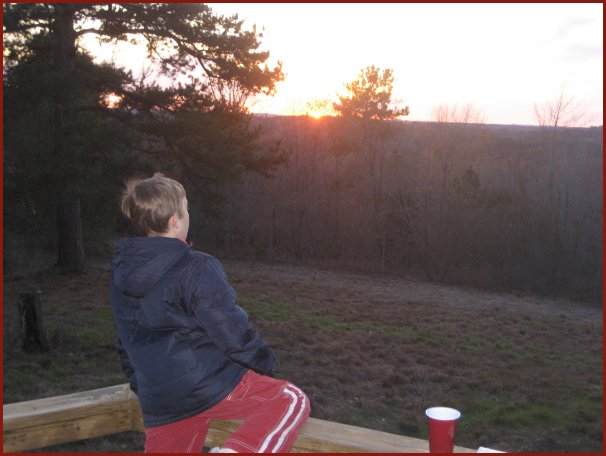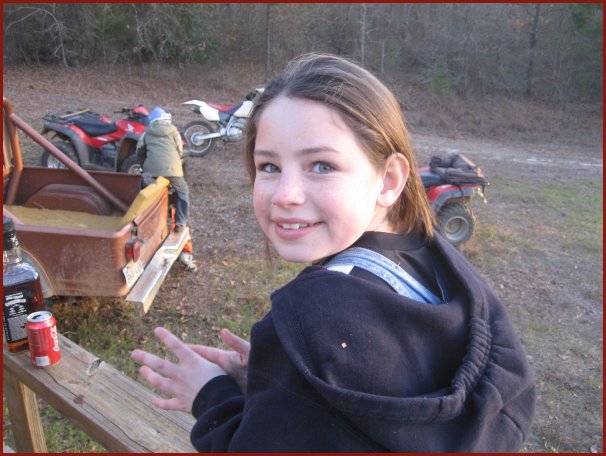 I love sunset pictures on Brushyhenge.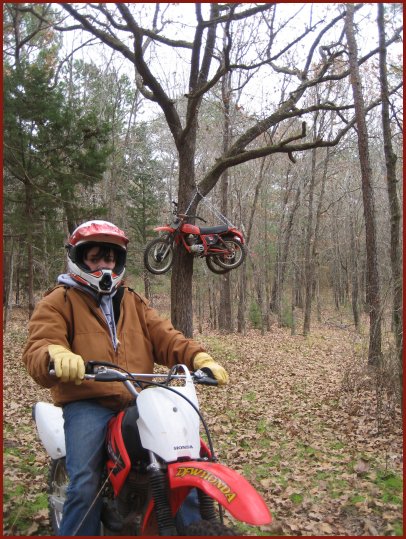 Steven near The XR185 Tree.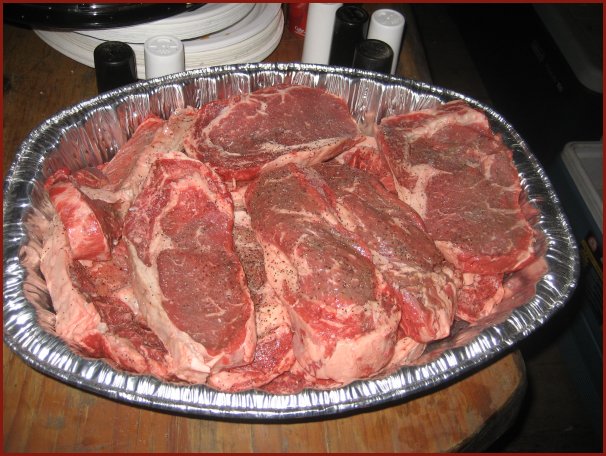 Not long after this picture was taken, David did a bang up job cooking these 18 ribeyes.

For dessert we had David's famous Dutch Oven cobbler and S'mores.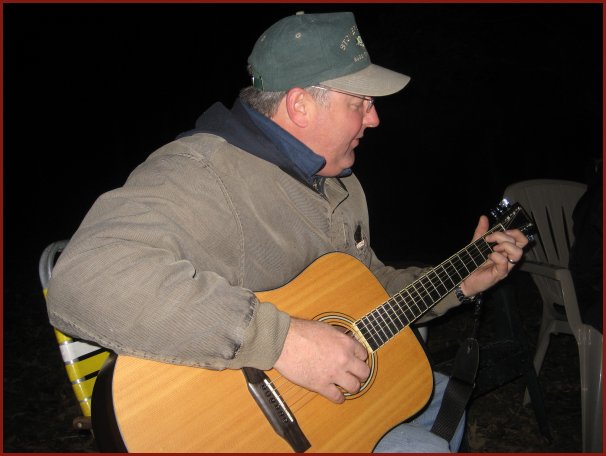 Gary was kind enough to play and sing for us after dinner.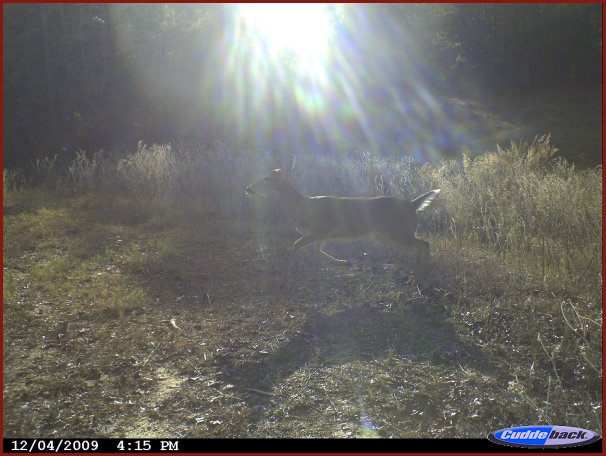 I thought this picture from our automated game camera was kinda cool. The glare from the late afternoon sun added a little je ne sais quois to the photo. We don't hunt animals - except with cameras.

Return to my home page