The Sunrise Platform project
February-April 2013

A little background
The "Lookout Platform" near the "Jawbone" motorcycle hill climb weakened over the years. Its cedar timbers had sure served us well for roughly 28 years, but alas it had become too dangerous to walk on. So we reluctantly tore it down.
But a silver lining is that we built a new structure called
The Sunrise Platform
near the top of the same hill. It faces largely East, providing a nice view of the rising Sun. The platform was built primarily by Dad, Jason Hale & myself - with help from Chuck Mandernach, Mykala Hale and others. There's nothing I'd rather do with my Saturdays than spend them working outdoors with my Dad and friends.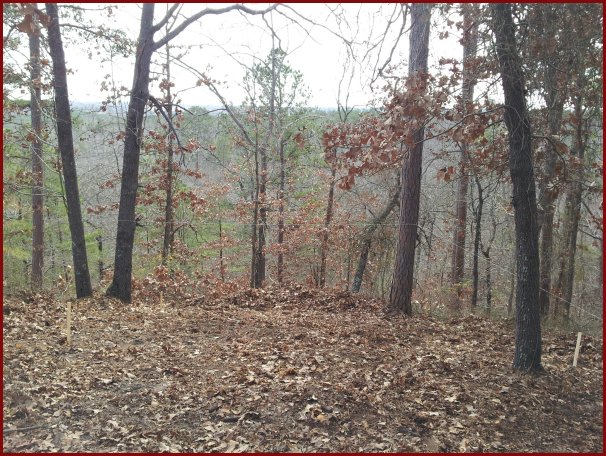 The worksite - after a lot of vine clearing!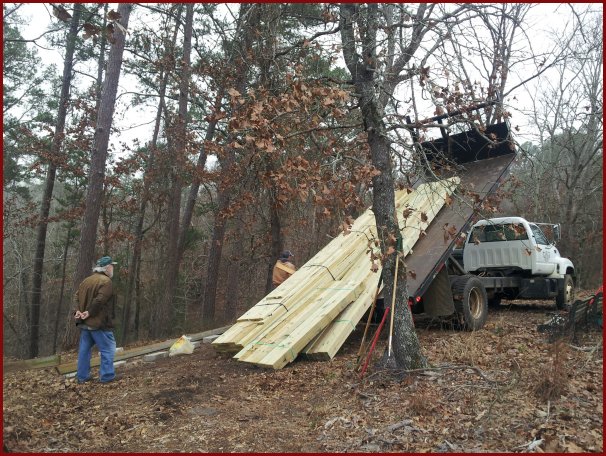 Having the lumber delivered. The driver got stuck in the sand. Here's a short video.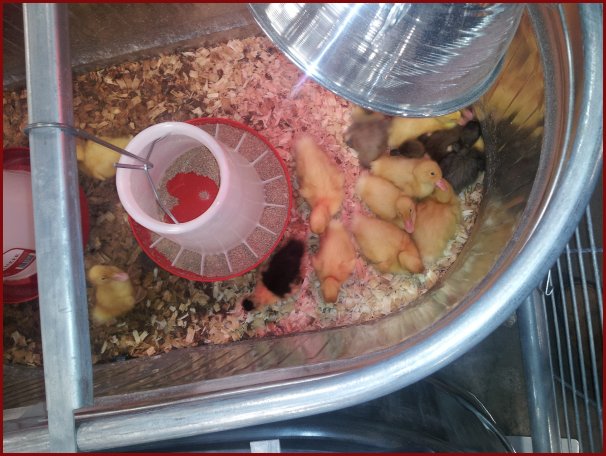 We sometimes stopped at Tractor Supply Company in Athens to get screws, deer corn for our feeder, etc. On one trip they had bins of cute baby chicks and ducks.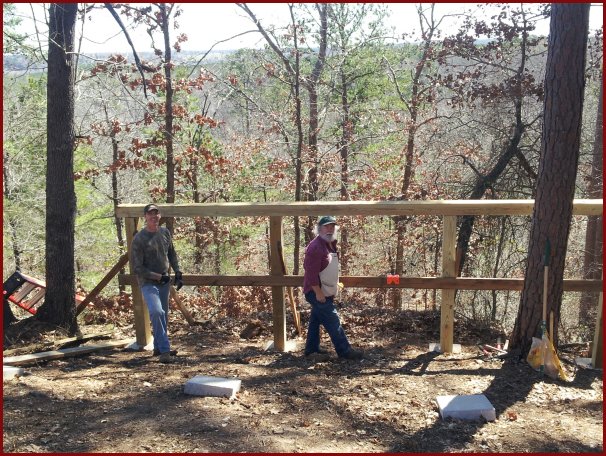 Jason & Dad near the downhill supports. We used 6x6 treated pine posts and beams. It's rare for Dad to build a structure with mere 4x4's.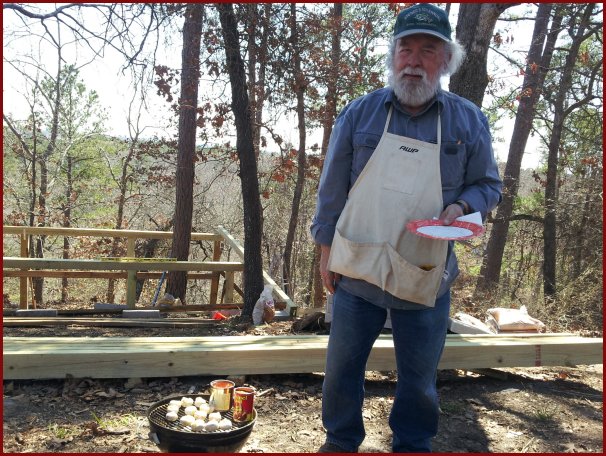 The chili dog tradition continues. During the construction of Brushyhenge I and II we did this too.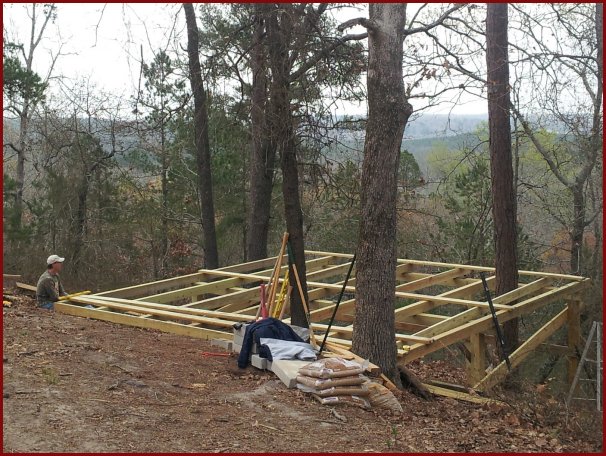 Jason sitting near the corner of the platform. When we were kids, Jason and I and our two dads took a lot of wonderful trips to the land. This side view shows the steepness of the worksite. The far end of the platform is 8 feet above the ground.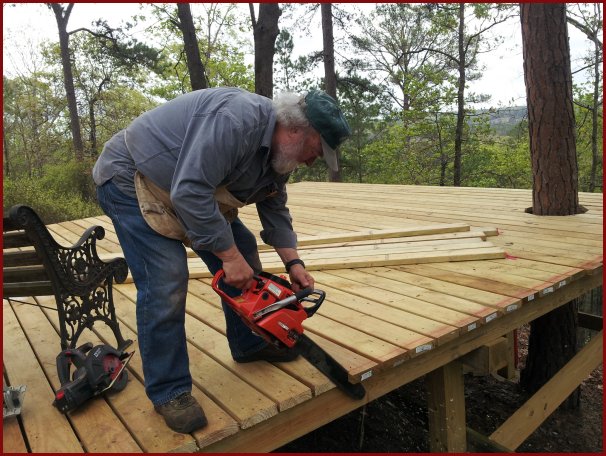 Dad doing some of that fancy chainsaw carpentry of his. He makes a cleaner cut with a chainsaw than most folks can make with a circular saw. Seriously. Here's a short video.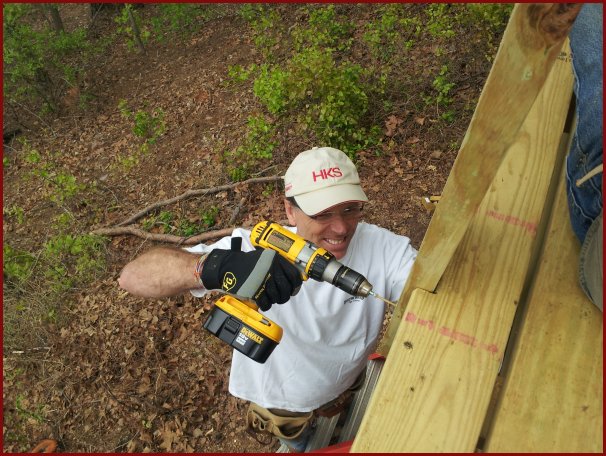 Jason attaching a rail support. I miss the soothing sound of hammers in the woods - there's nothing like it. But screws probably create a stonger and longer-lasting structure.

The finished 20ft by 20ft Sunrise Platform.

Return to my home page