Brad & Brian's Crawfish Boil #10


April 26, 2008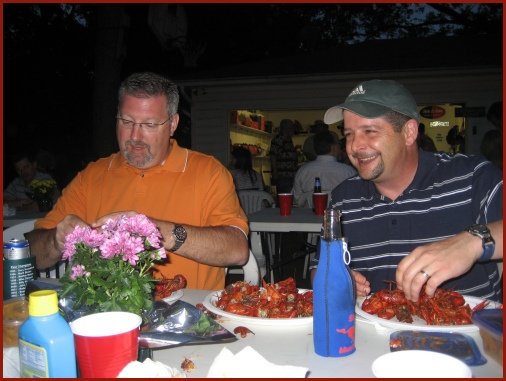 The weather turned out perfectly for the 10th annual Boil. It rained the day before and it rained just a few hours after the Boil, but the crawfish gods looked favorably upon the party. That's Gary Krumbholz and Mike Agnew chowing on a plateful of mudbugs.

Chow Time
A few of the usual suspects (Chuck, Gerry, Rick, The Lindsley's, The Carlson's) couldn't make it this year. But we still ended up having around 45 adults and a dozen kids. Nice group.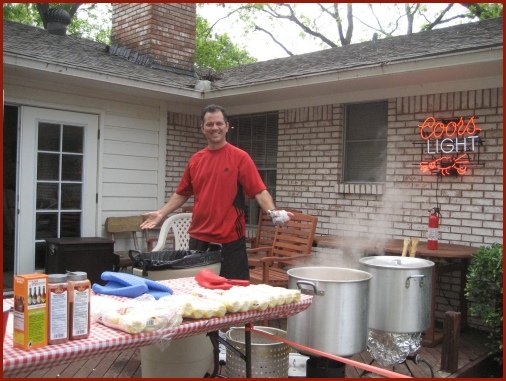 Brian received many compliments on his cooking again this year. He's got this down to a science.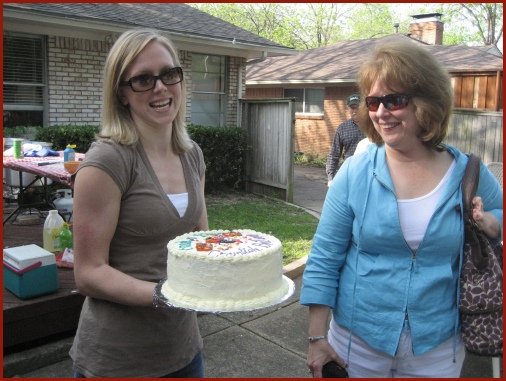 This year's Boil was just a few days after my 32nd...okay 42nd...birthday. Audrey and Debbie were nice enough to bring me a homemade strawberry cake which was made by Debbie's mom. It was heavenly.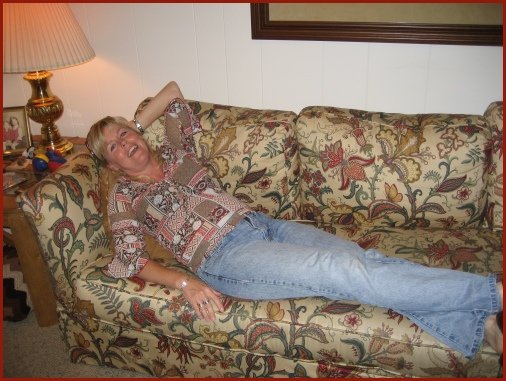 Cathy On My Couch
Many of my friends think this couch (the most comfortable couch on the planet, note the one-piece bottom cushion) is just not
manly
enough for a single guy to own. They really freak when I tell them that a few years ago I had that couch intentionally re-covered in that pattern. LOL. But I bet
they
don't own a couch with a girl as pretty as Cathy laying on it!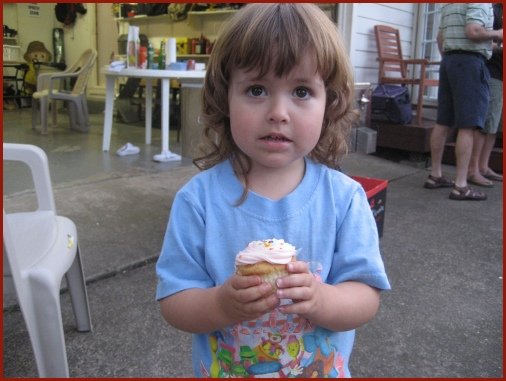 Anticipation
A few seconds after this picture of Kendall was taken, her cupcake was gone :) Chris Agnes was nice enough to bring cupcakes and cookies to the Boil this year. For those who did not like crawfish, there was plenty to eat: PB&J sandwiches, mac & cheese, queso, French onion dip, Zingers (vanilla flavored of course!), several types of cookies, three cakes, ...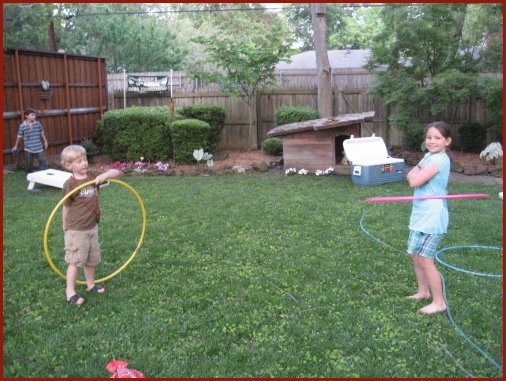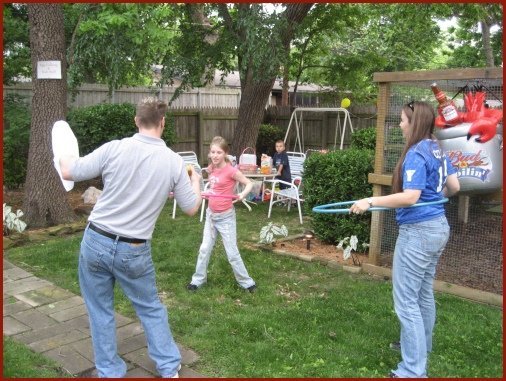 The hula-hoops were a big hit again this year. In the bottom picture, that's my buddy Joey giving some hula-advice to his daughter.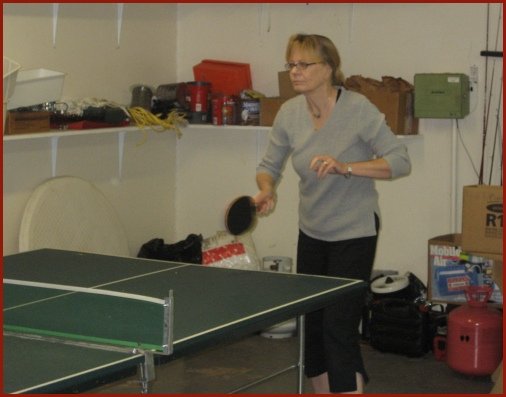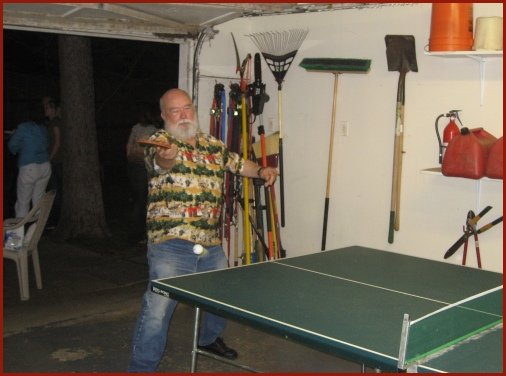 Quite a few folks played ping-pong this year. If I remember correctly dad beat Chip, and Nancy beat Judy. Not pictured is me cleaning the clock of Joey and then Jeff.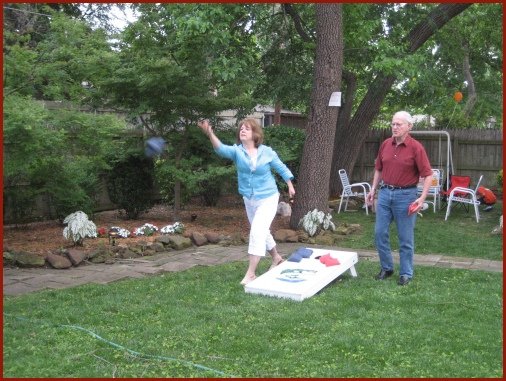 Corn Hole
was also pretty popular. That's Debbie and her father playing in the above picture. I'm not sure who won that game, but Debbie is quite a natural at it...so my money is on her.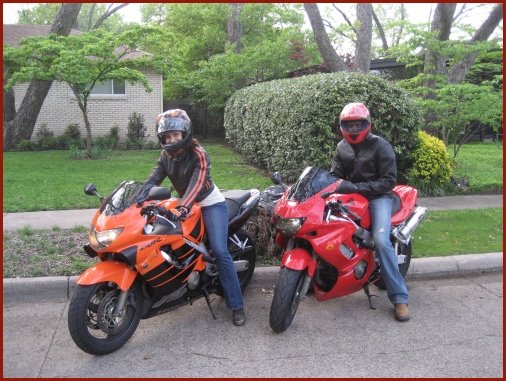 Mel & Celena workout at the Bally's gym I go to. Nice folks. Nice bikes too!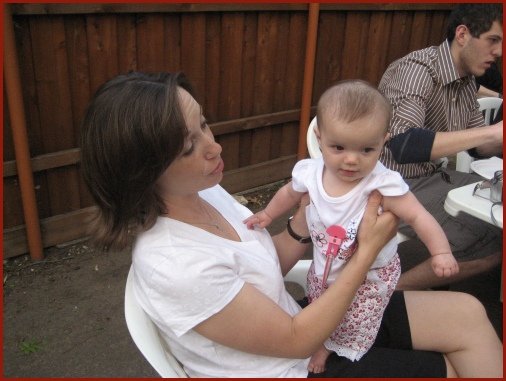 Jodi and Bryn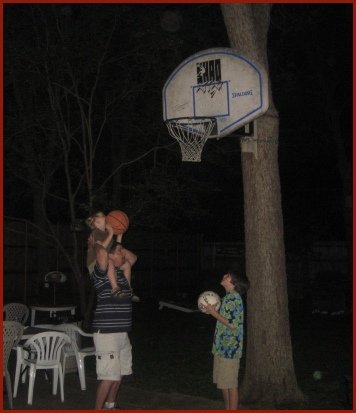 Late Night Hoop Shootin'

Return to my home page