Brad & Brian's Crawfish Boil #12
April 24, 2010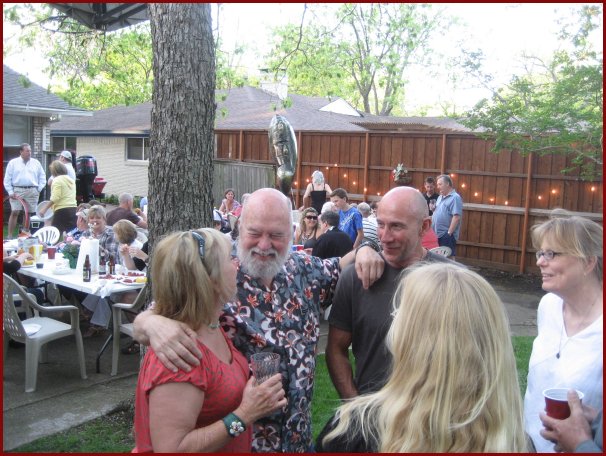 We had around 60 adults and 20 kids at the Boil again this year. Great group of people. It rained hard the morning of the boil, but right on schedule the clouds parted and it turned out to be a gorgeous afternoon and evening.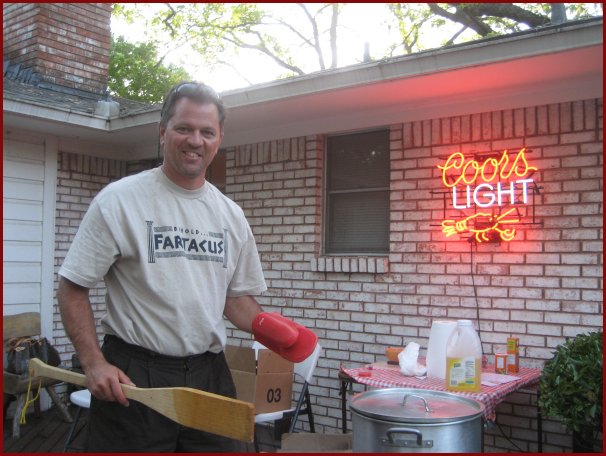 Brian did another terrific job cooking the crawfish, potatoes and corn.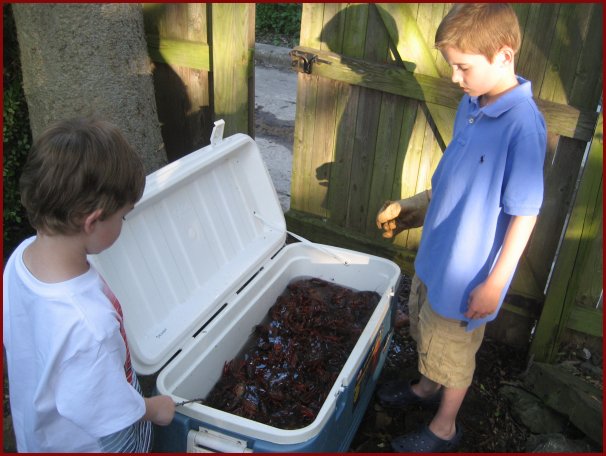 Playing with the crawfish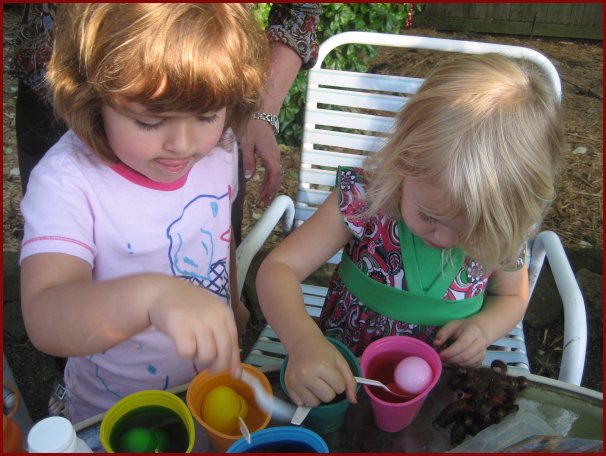 Coloring eggs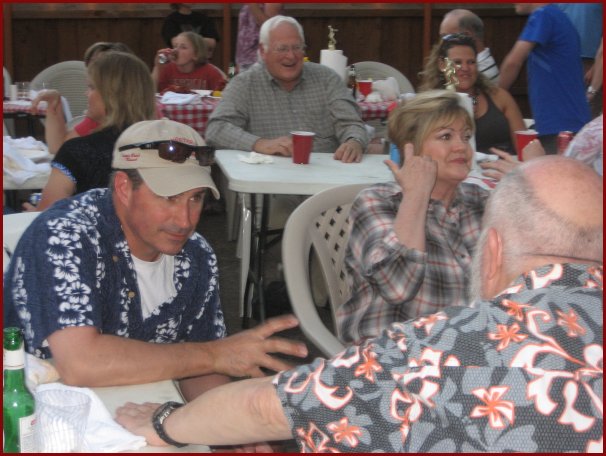 David chattin' with my dad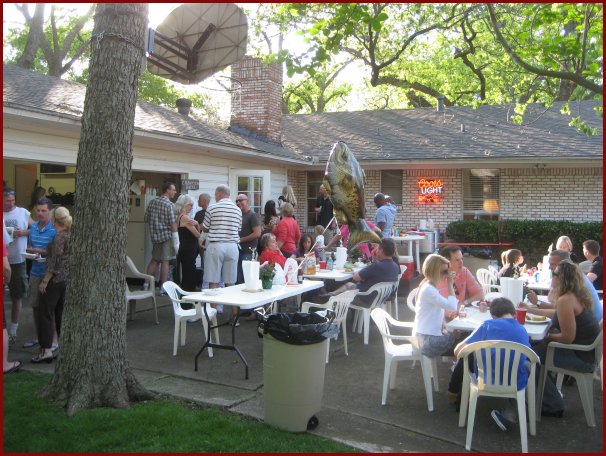 Group shot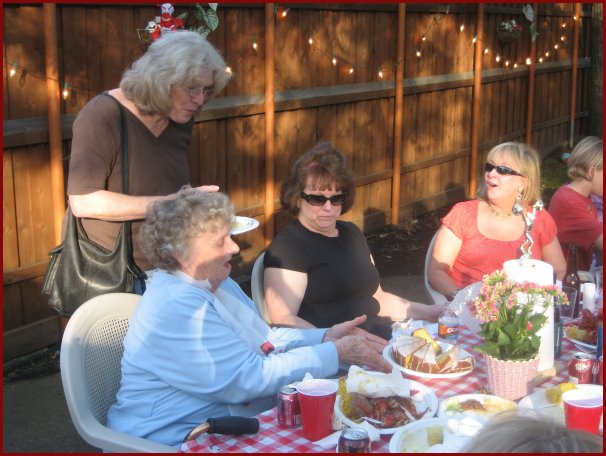 Billie Hale (blue shirt) was nice enough to make
two
lemon pound cakes for the boil. They were heavenly of course. I also bought two pans of the incredible white chocolate banana pudding from Totally Catering this year. They didn't last long.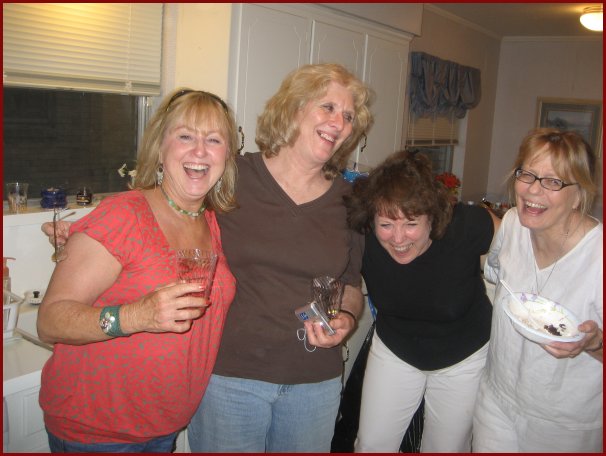 I think someone said something naughty just before I took this picture. Good times!

While most people call this party
"Brad's & Brian's Crawfish Boil"
, one of my buddies who shall remain nameless (Chris Agnes) calls it by another name. LOL. In fact, he entered it into his cell phone's calendar as such and wanted me to take this picture to prove it. What a toot!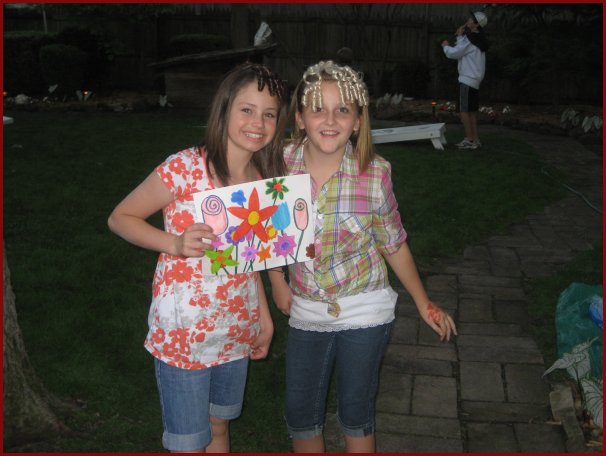 There were plenty of crafts and toys for the kiddos.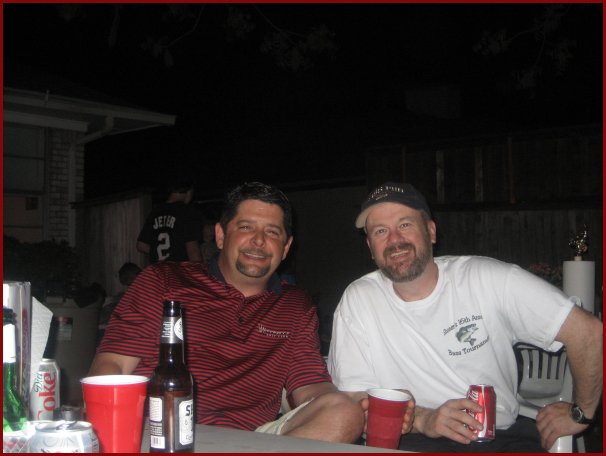 Mike (red shirt) and I relaxing toward the end of the party.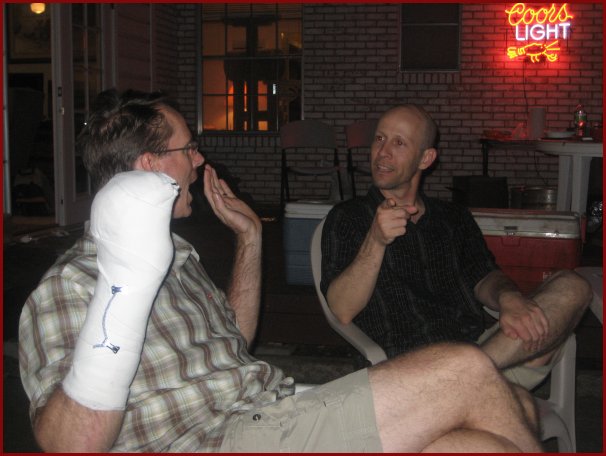 Jason and Brian having a chat. Believe it or not, that monstrous cast on Jason's arm was for a broken
finger
. Okay, the finger required surgery, but still.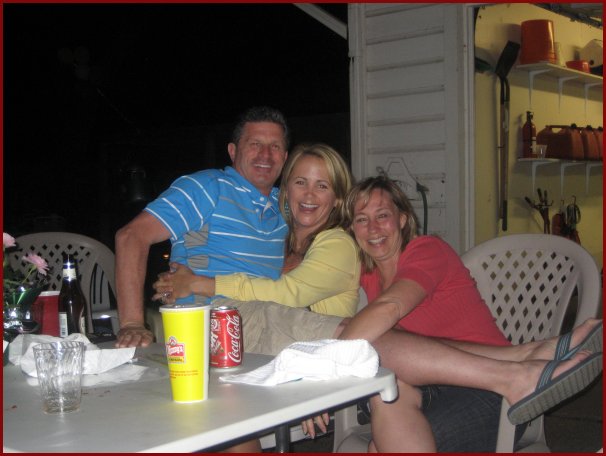 That's a very lucky guy!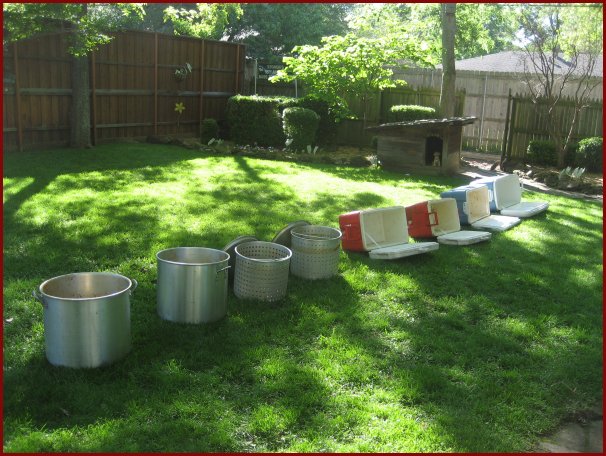 An indicator of a good party is the number of items that need to be cleaned with Simple Green the next day.

Return to my home page