Brad & Brian's Crawfish Boil #21
April 27, 2019

We had perfect weather for the 21st Annual Crawfish Boil. Calm winds, mild temperatures, and no rain - a rarity in North Texas this time of year. It was a terrific night with great friends & food. Rain somehow often misses the Boil. Last year heavy thunder storms were predicted for that night, but as the storms approached Dallas, they split in two and missed us. I hope my luck continues!

Many thanks to Brian for cooking some wonderful crawfish again, and to Mykala for her world famous banana pudding. And to all the others who brought delicious things to a delightful evening.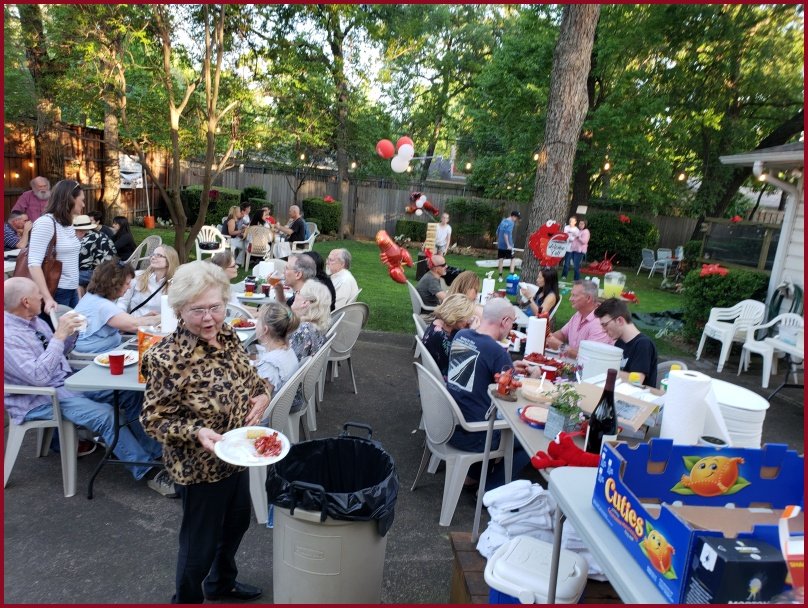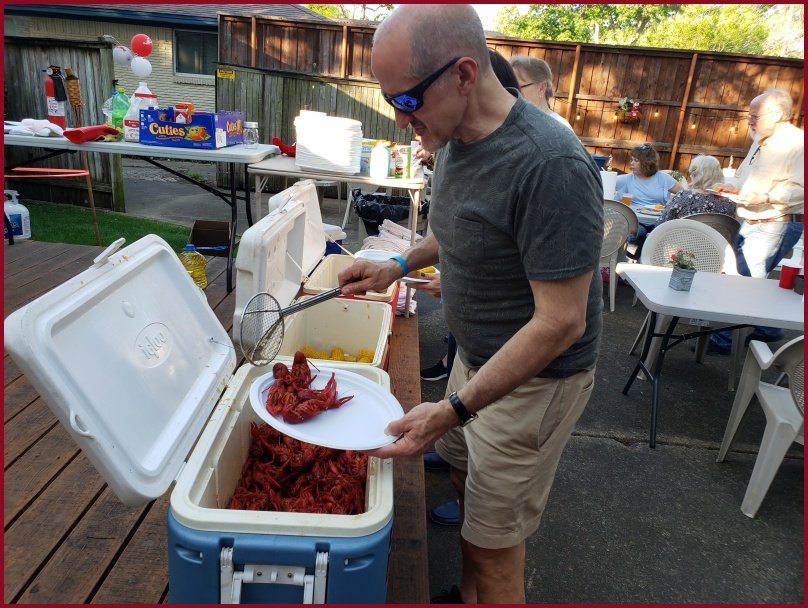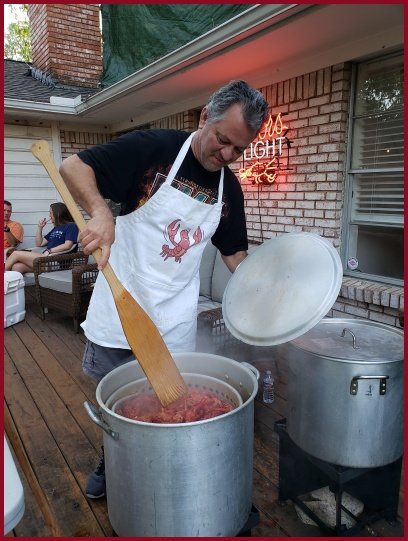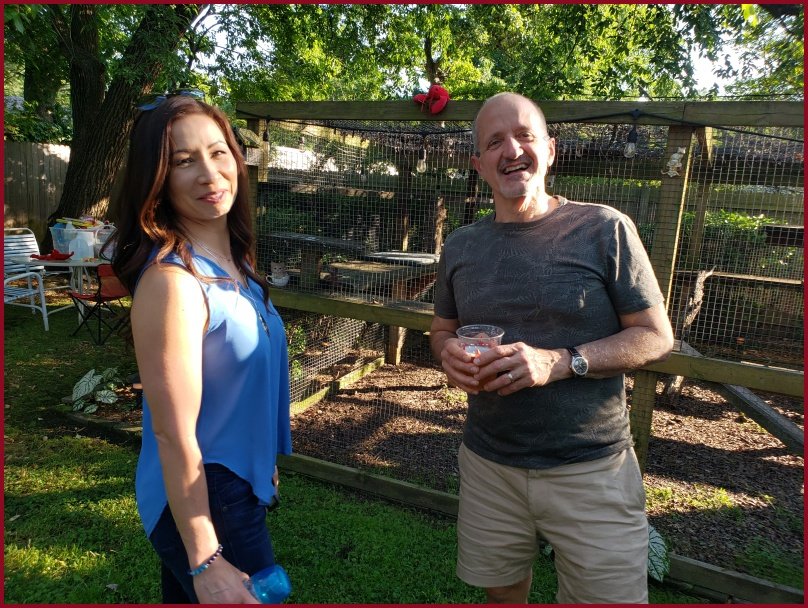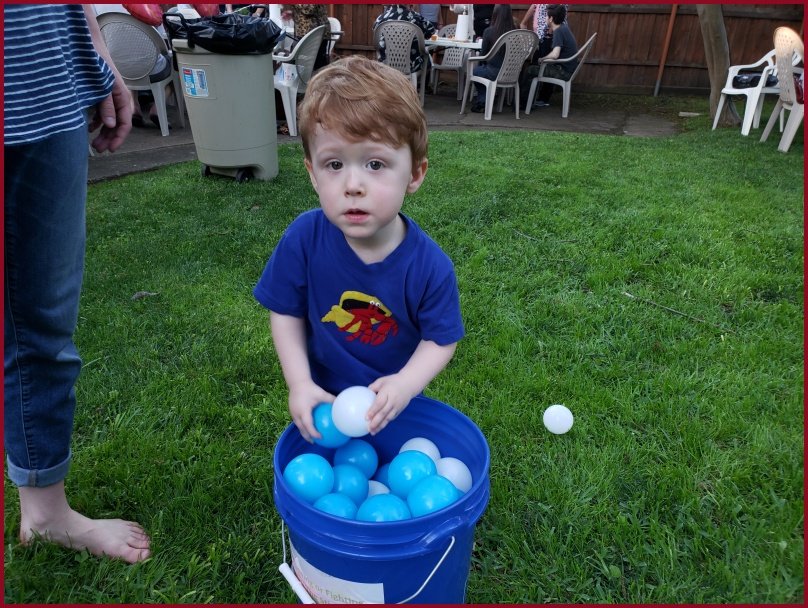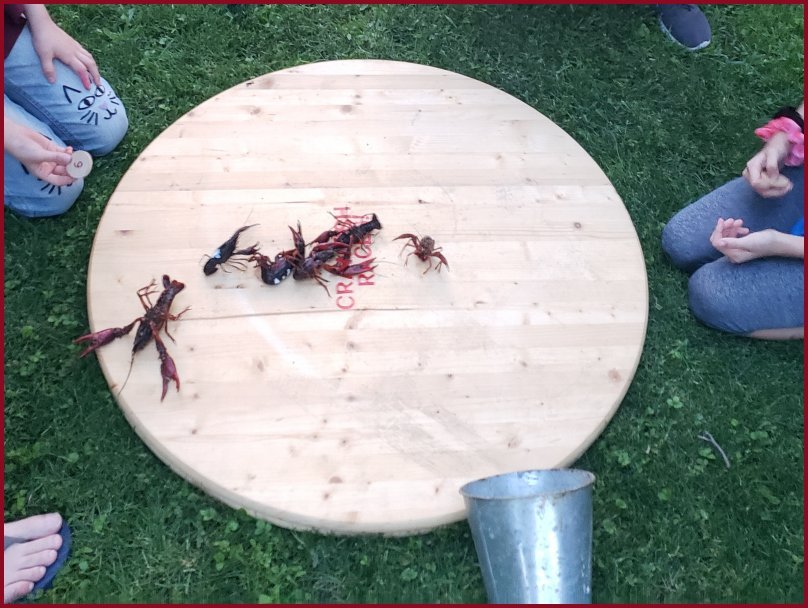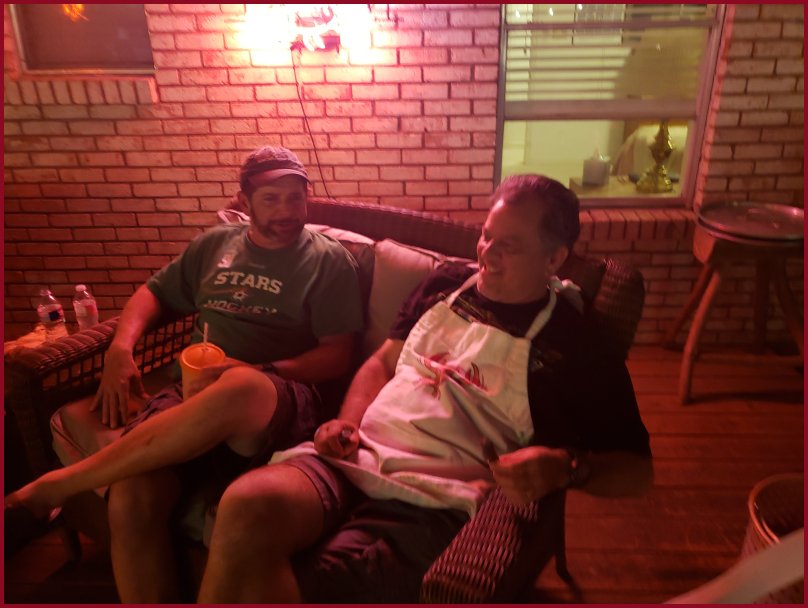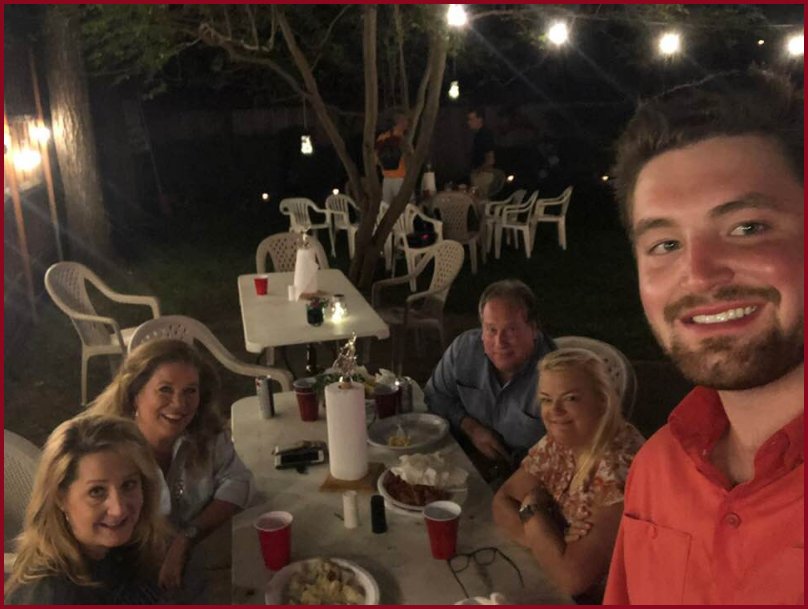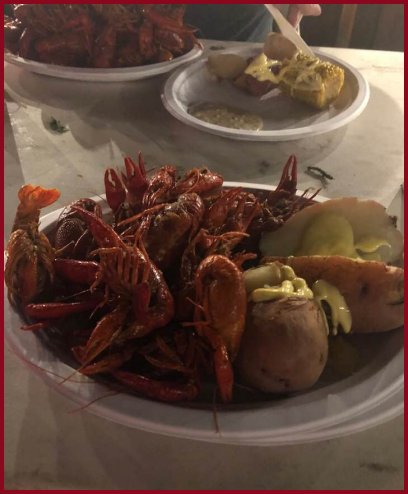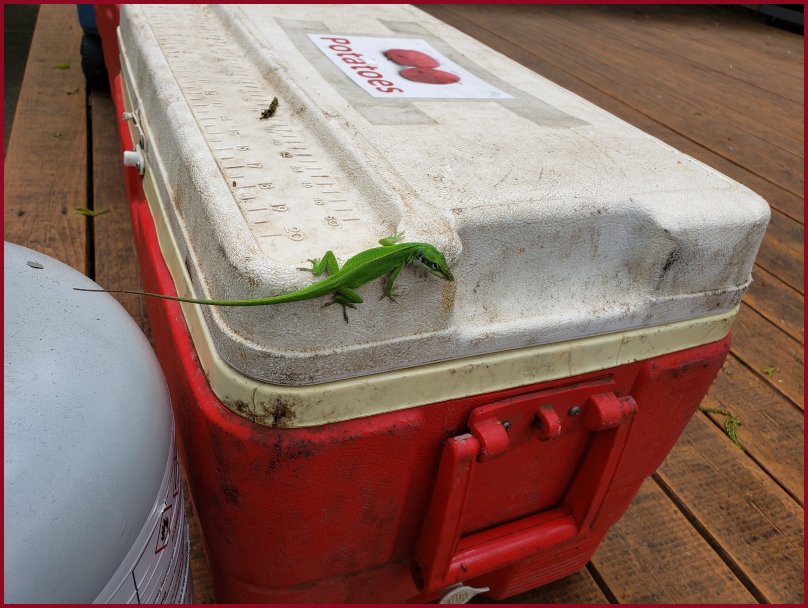 Return to my home page