Brad & Brian's Crawfish Boil #8
(and Brad's 40th bday)

April 22nd, 2006



This year's Boil occurred just one day before my 40th birthday - and what a great way to celebrate becoming middle-aged. LOL. After having 101 degree weather just a week earlier and heavy rain just two days before, the pleasant Spring weather returned just in time for the Boil. Due to scheduling conflicts some of the usual suspects couldn't make it this year (The Agnews, The Sanders, The Chandlers, Dave Carlson) but some folks who normally don't make it were able to attend (The Hoods, The Cottens, The McCulloughs, The Bernbaums). We ended up with around 50 adults and 20 kids. Good times!

Be sure to check out the short videos at the bottom of this page...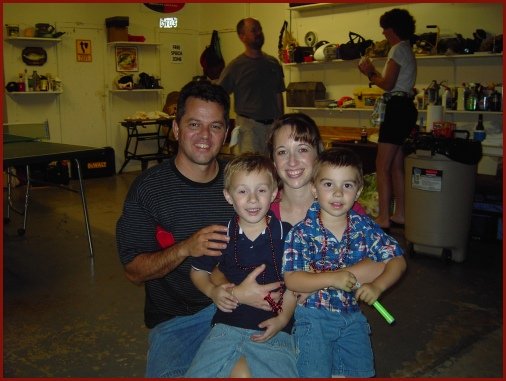 The Bergstroms
Brian did another great job cooking the crawfish, potatoes and corn. And Jodi made a wonderful remoulade sauce (dipping sauce for the crawfish). Thanks guys! 100 pounds of crawfish was the right amount - we only had a few pounds left over. I made some queso and some PB&J sandwiches for the young'uns. Debbie Speck made a wonderful cheesecake, Billie Hale made her famous lemon-pound cake and Kylen brought some great mac & cheese. No one left hungry :)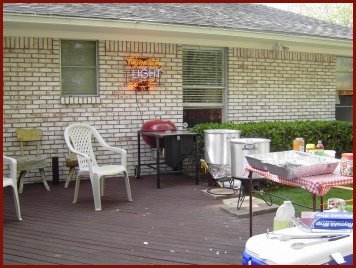 I bought a large, elevated, stainless steel cooler at SAMs for this year's Boil. It was a big hit. That thing can probably hold 5 cases of beer and soft drinks. I loaded the right side with booze, the left side with juice boxes, bottled water and sodas. The picture on the right was taken just before everyone showed up. Brian had filled my two large pots with his spicy ingredients; preparing them for the crawfish.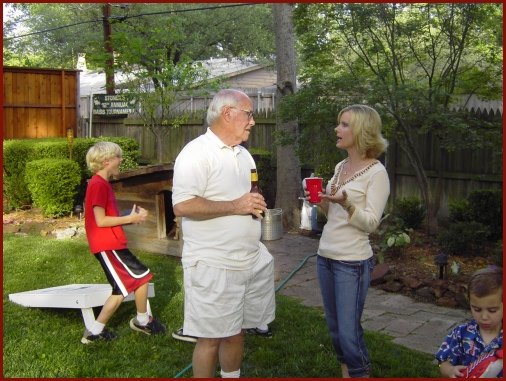 Joe Hood and Tracy Cotten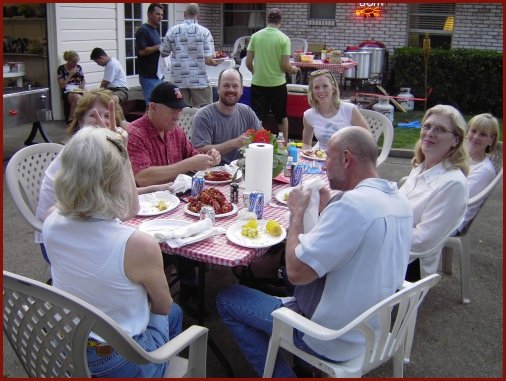 Chowin' down...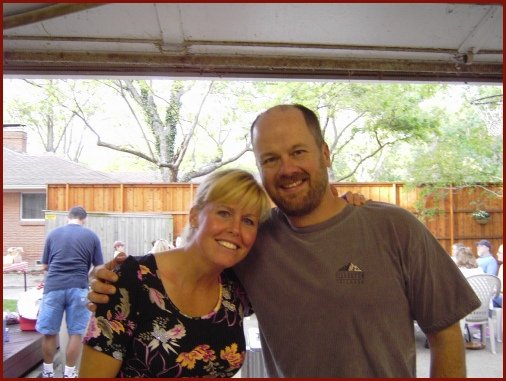 Kathy Bates and Brad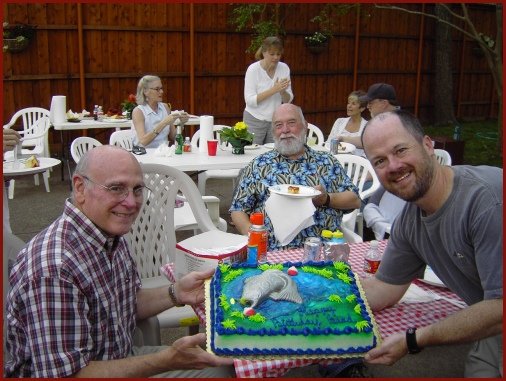 Gerry Usrey was kind enough to bring a birthday cake, complete with a largemouth bass. Is Nancy praying over dad's head? LOL.

My buddy Dave Carlson introduced me to the game of
cornhole
a few months ago. It's a bean-bag-tossing type game, and it's addicting. Actually, those bags are filled with dry kernels of corn, not beans. I found a
company
on the net that built me two cornhole boards and they painted my
Stoner's Bass Tournament
logo on them. Pretty cool. Anyway, the kids as well as the adults at the Crawfish Boil had a ball playing cornhole.

Windows Media Player Video Clips
If you don't have the latest version of the Windows Media Player you can get the free version by clicking
here
. On some connections, the video may be a bit jerky as it "buffers" while streaming in the video.   In that case you might let it completely finish and then play it again.

The pre-party prep (84 seconds)

Stan loading his plate (42 seconds)

Various shots (73 seconds)
Return to my home page