Brad & Brian's Crawfish Boil #9


April 21st, 2007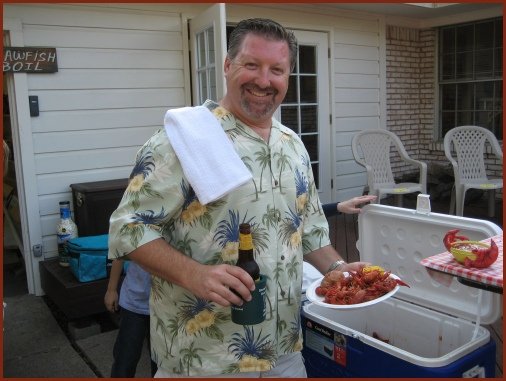 The Quintessential Crawfish Boil Picture
That's Gary Krumbholz with a plateful of mudbugs. It's always nice to see Gary at the Boil, and this year he arrived in his newly restored Ford Mustang. Very cool. We had another big group this year - roughly 45 adults and 15 kids. Brian did another bang up job cooking the crawfish. There were lots of old friends & old stories, plenty of good food & good beer, and a lot of laughs. And to top it off, the weather was perfect for an outdoor party. It doesn't get much better than that!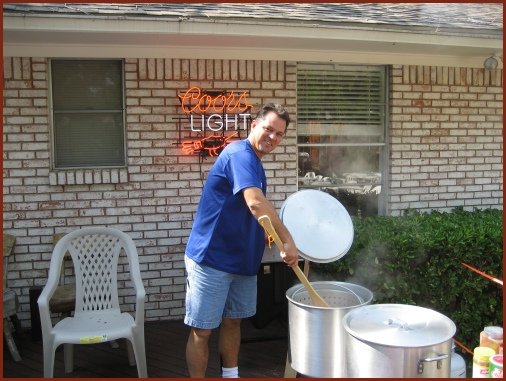 Brian Cookin' The Mudbugs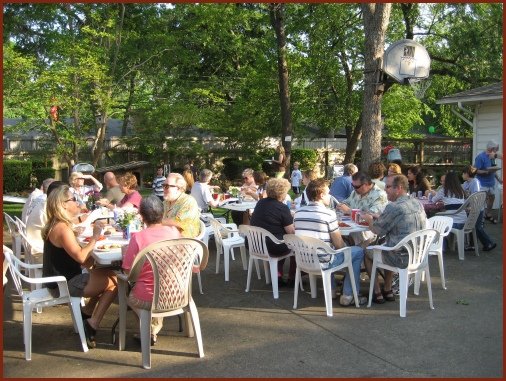 Dinner Time...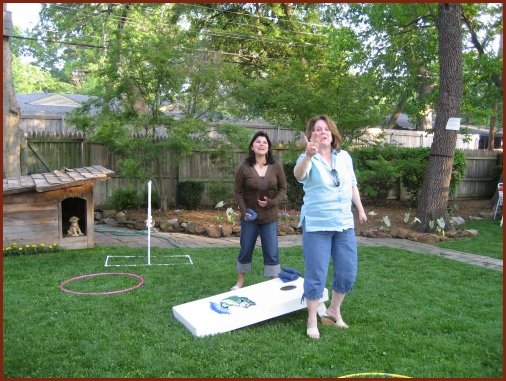 Corn Hole was a big hit with the kids and the adults. Debbie is indicating that she got all four corn-filled bags in the hole on that round. She really is freakishly good at that game.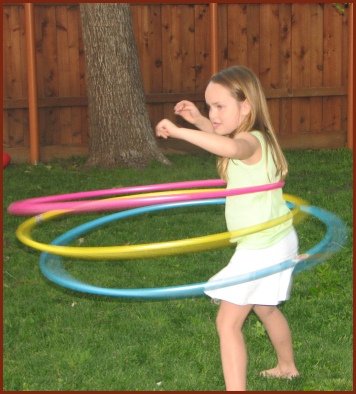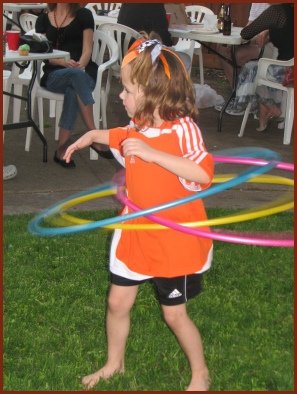 The kids got a kick out of the Hula-hoops, and they were quite good at it.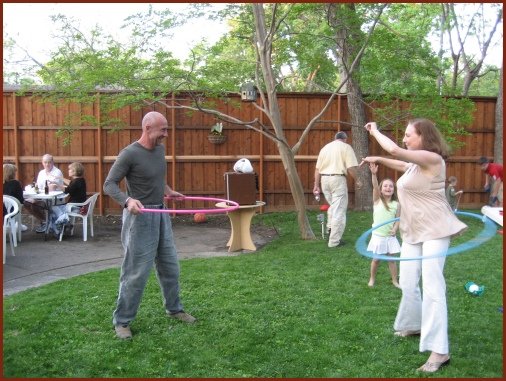 Some
adults
tried Hula-hooping too! Rick & Candice give it a try in the above picture. I used to be good at Hula-hooping as a kid, and was able to easily do it at The Boil
just two years ago
. But strangely, I could not keep it up this year. Gettin' old I guess...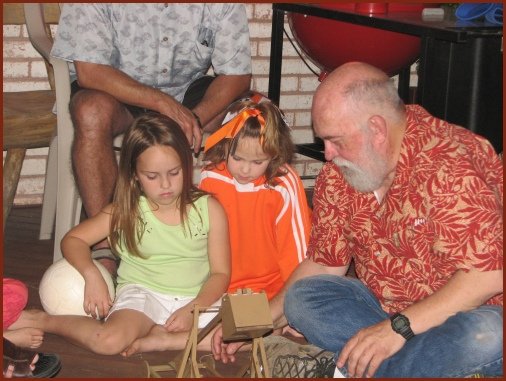 Dad recently put together a working model of a
trebuchet
and brought it to my house for the Boil. The kids were fascinated by it, and dad loved explaining the physics behind it. That thing could fling a cooked crawfish 30 feet!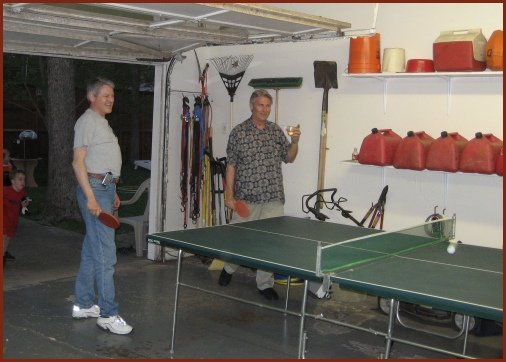 I'm currently auditing a Philosophy class at SMU and my professor (right) came out to the Boil. Even with a bad back and holding a glass of wine, he was pretty good at ping-pong.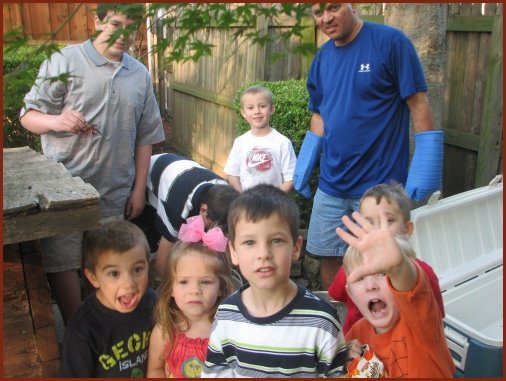 Some of the kids "helped" Brian prepare the crawfish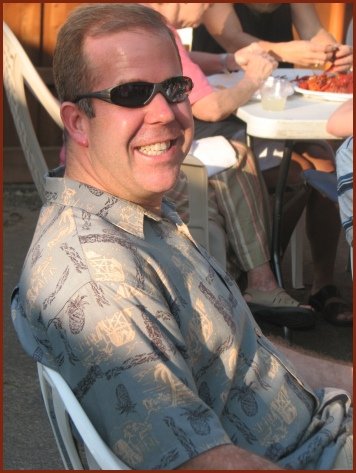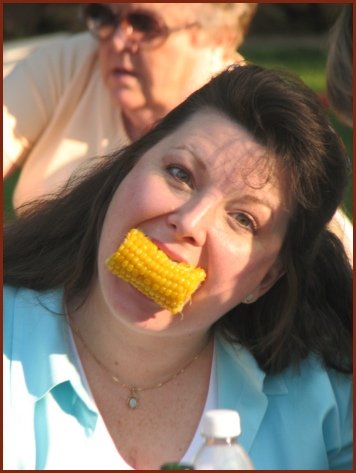 All sorts of characters show up at the Boil!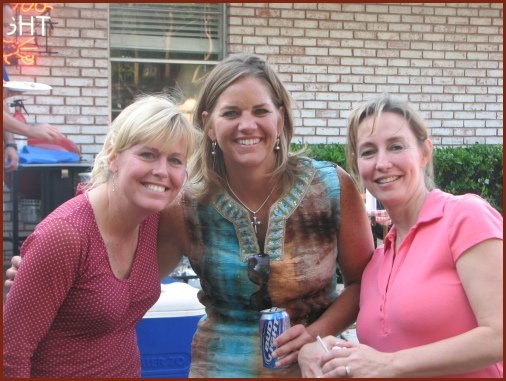 Cathy, Teresa & Darla
Cathy was nice enough to fly all the way in from Charlotte, North Carolina just to be at the Boil.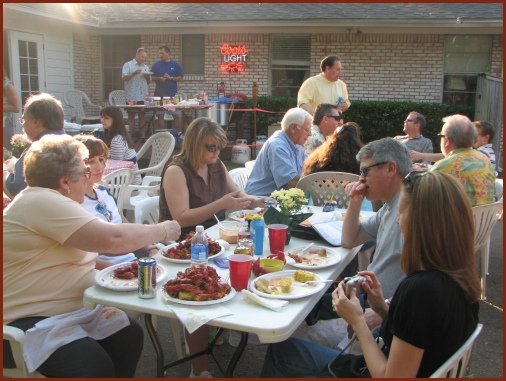 Chowing Down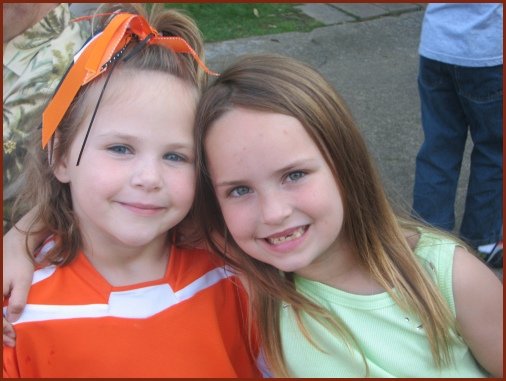 Buddies

Return to my home page