Dad's Outdoor Room


Back in January 2004, dad designed an outdoor room for the back of his house. Our friend, Chip Speir, did the contracting and it turned out wonderfully. A very large slab was poured. The entire back half of dad's roof was rebuilt. A large, beautiful rock fireplace was built. Big 8x8 rough-cut cedar posts were used as the vertical supports and massive 6x12's were used as the headers. Nice, smooth-cut cedar boards were used on the back walls. The room is neat as hell - friends and neighbors periodically drop by just to sit a spell. I know I've already had a beer or two back there - and a couple nice meals on his teak table next to the fire. It's like having a piece of Brushyland in your backyard.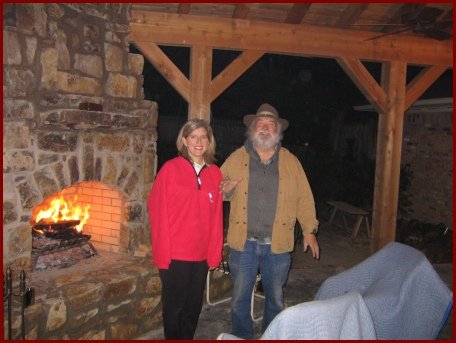 This picture was taken during the "first burn". Dad called me one night to tell me he was going to have the first major burn in the fireplace. The tile wasn't on the concrete floor yet but he couldn't wait. I called Neil and Nicky Sanders from dad's house and we ate pizza next to a beautiful fire. Hey, I guess it was the "first dinner" too. It was fairly chilly that night so dad broke out his blue packing blankets.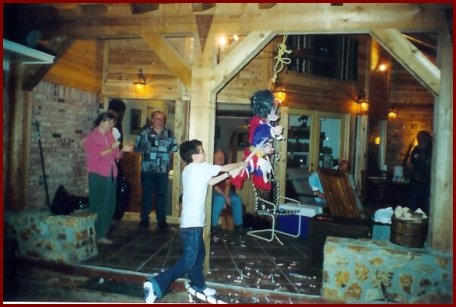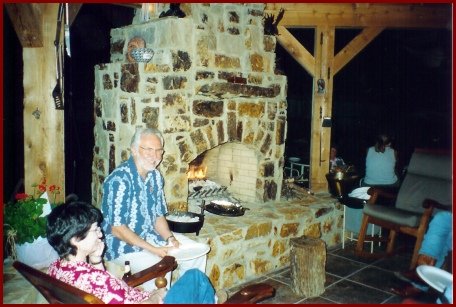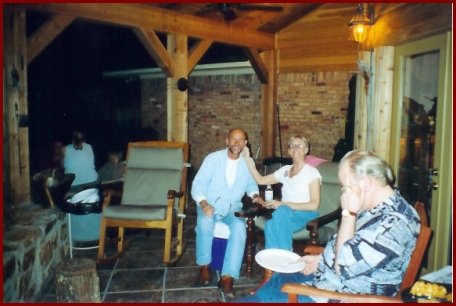 The above pictures were taken at a party dad threw on April 9th 2004.


Return to my home page