Hill Country Trip - April 2017

It had been 4 years since Dad & I last visited the beautiful Texas Hill Country. It was still as pretty as ever, and this year we noticed far more wineries. Pretty soon wine may out-produce the famous Hill Country peach crop. The wildflowers bloomed early this year, but to our delight they were still very pretty along several roads - especially near Llano.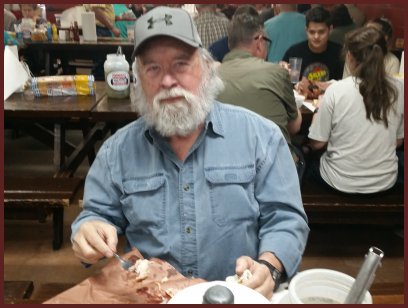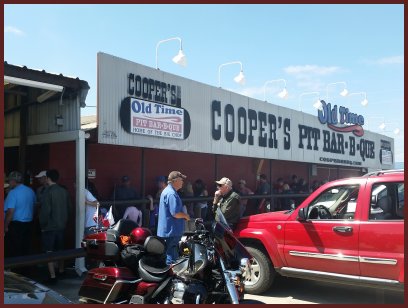 From Dallas, we took Hwy 67 to 220, and then to 281 which took us most of the way to the Hill Country. Our first major stop was at Cooper's BBQ in Llano, a favorite of our's (and many others). It is indeed very good. Dad really liked the baked chicken and the pork ribs this trip.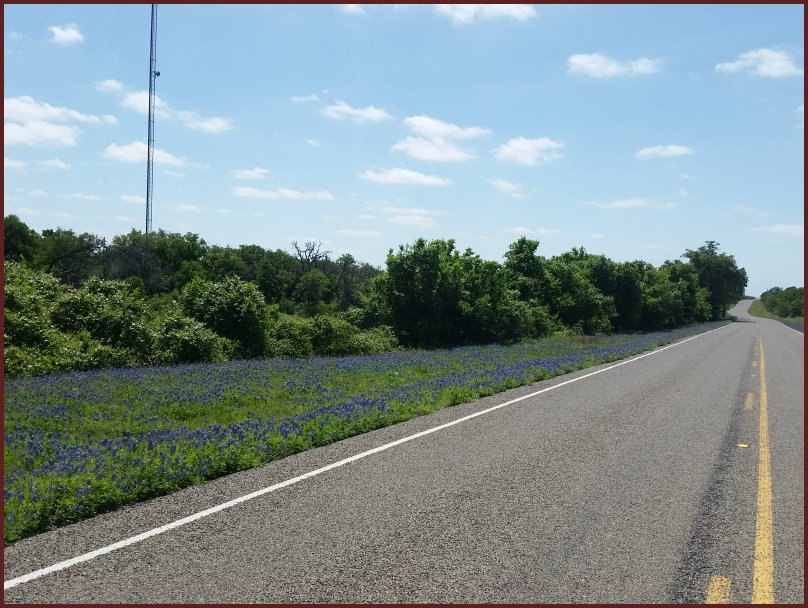 The bluebonnets and other wildflowers along the roads near Llano were spectacular. Hwy 29 & RR 2768 were particularly scenic.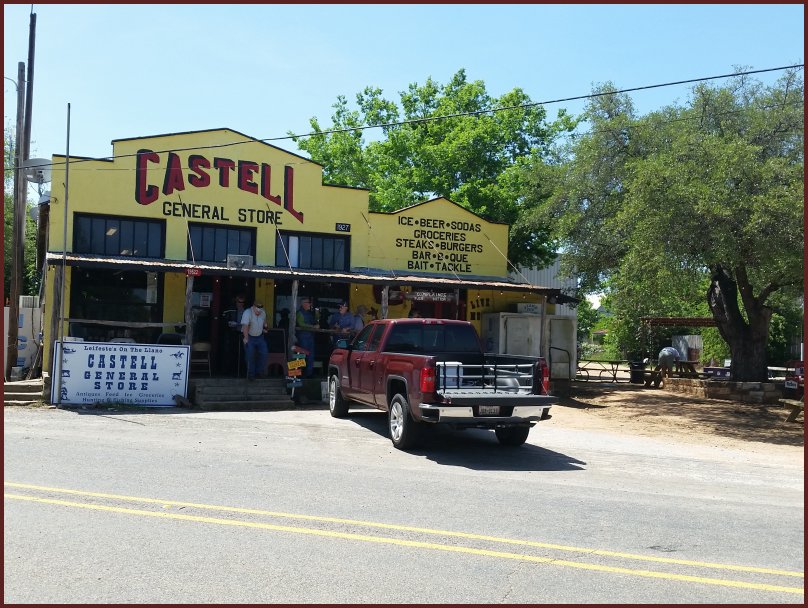 We took the scenic route out of Llano, and ended up in a tiny town called Castell. The general store there was a hoot - and worth stopping at.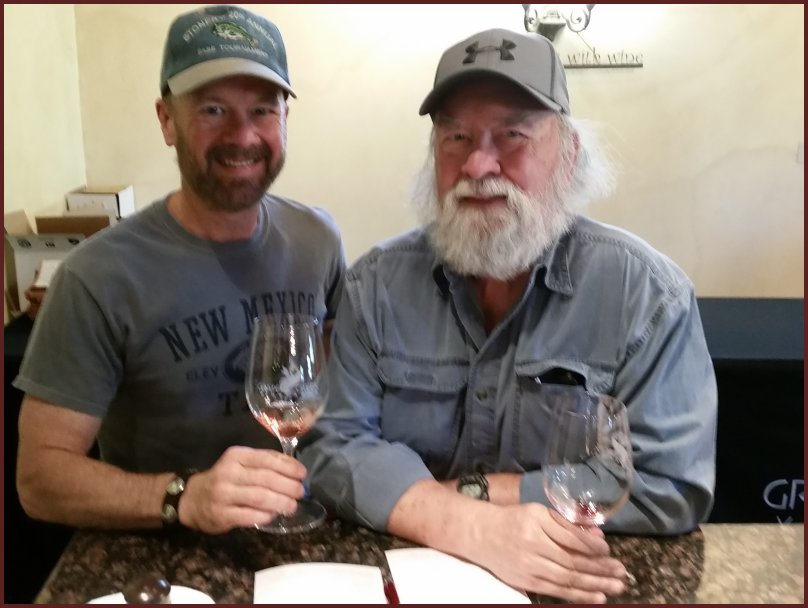 We had a good time doing a wine tasting at the Grape Creek Vineyards in Fredericksburg. For some reason, most of the wineries in the Texas Hill Country grow their grapes up near Lubbock, and then make the wine in the Hill Country.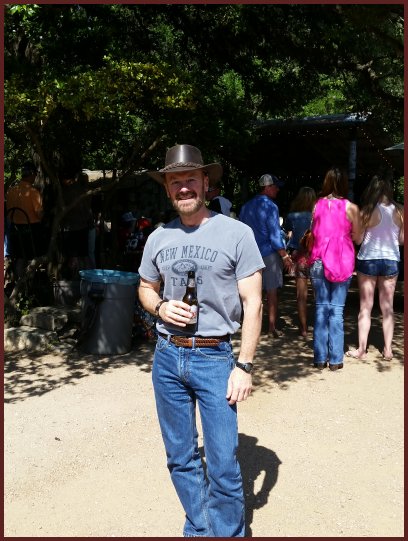 We had a beer at Luckenbach, and chatted with several folks - especially a nice couple from Fort Worth. Luckenbach always has a warm, inviting spirit to it.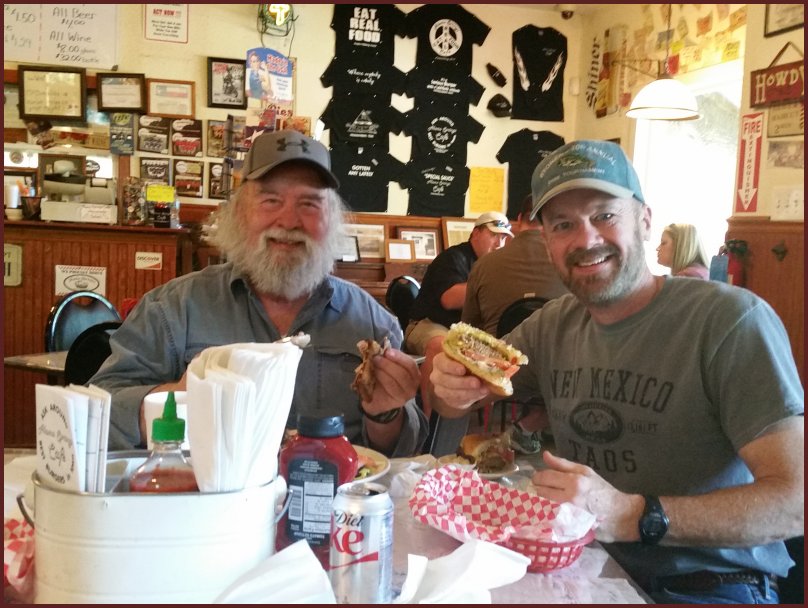 After Luckenbach we drove to the nearby Alamo Springs Cafe for that world famous burger. It didn't dissapoint! This year we explored the Ranch Roads east of the cafe and stumbled upon a tiny cafe in the middle of nowhere called The Black Pig. The owners were a hoot, and the food looked good. We may give it a try during our next visit.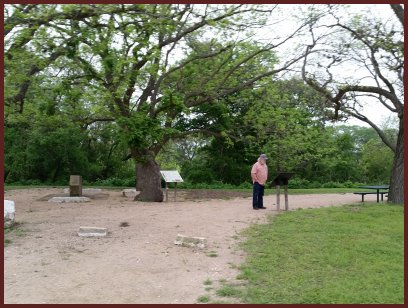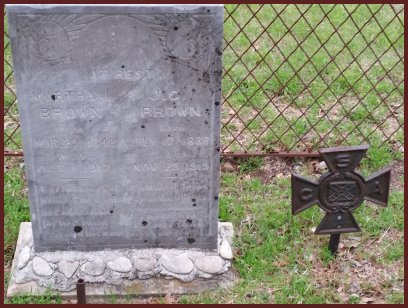 We took Hwy 87 and then RR 473 over to Sisterdale. It was a beautiful drive through some of the Hill Country's larger hills. We noticed a sign for the James Kiehl State Park - it was worth the short detour. We also stumbled upon the small Brownsboro Cemetery where several Confederate soldiers are buried.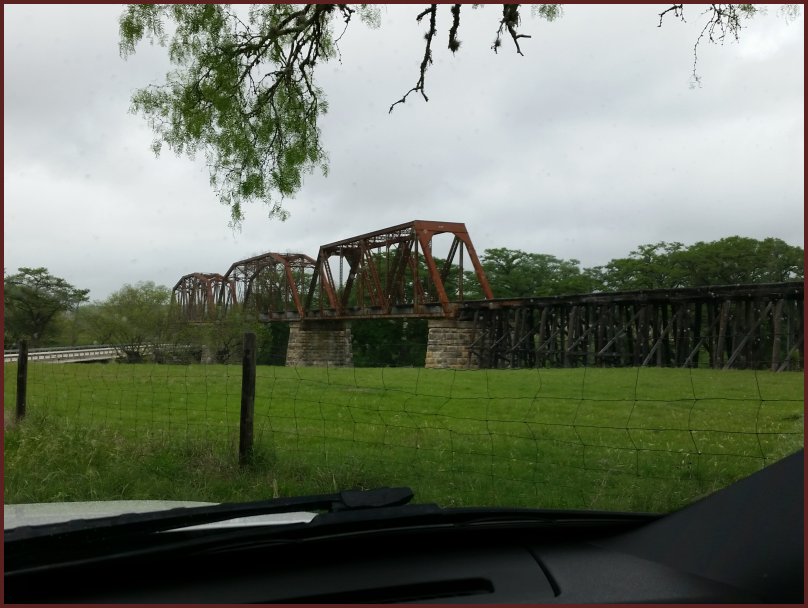 A beautiful train trestle near the James Kiehl State Park.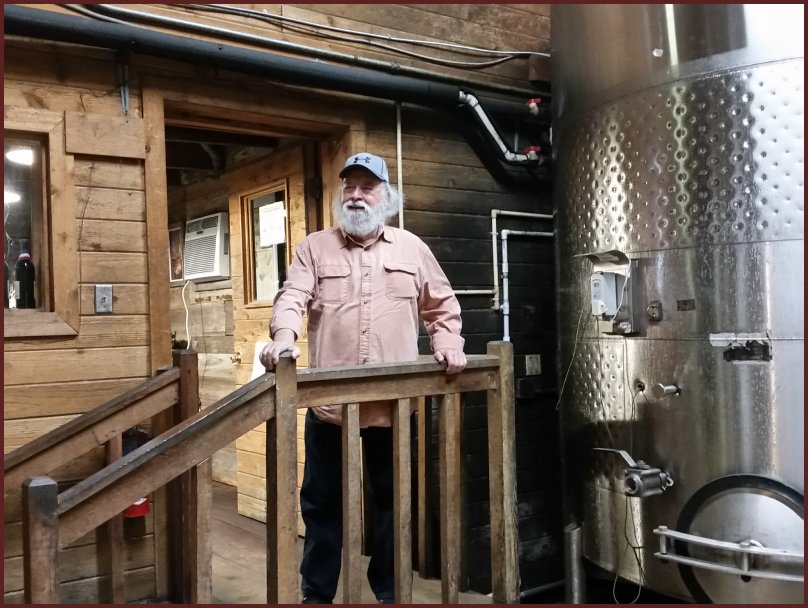 We really liked the quaint Sister Creek Vineyards in Sisterdale, TX. The wine was good, the folks were friendly, and they let you walk near their equipment and kegs.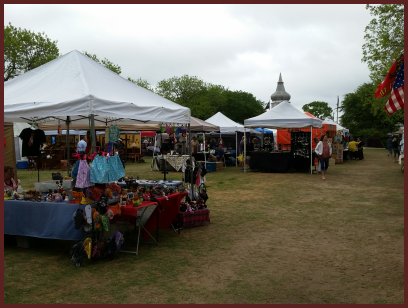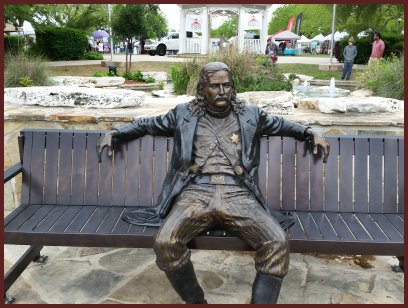 After leaving Sisterdale, we headed to Boerne where they were hosting their 21st Annual Parade Of Artists. Dozens of jewelry makers and artists set up shop there - and there was lots of good food. And this cool bronze of Wild Bill Hickok sat nearby.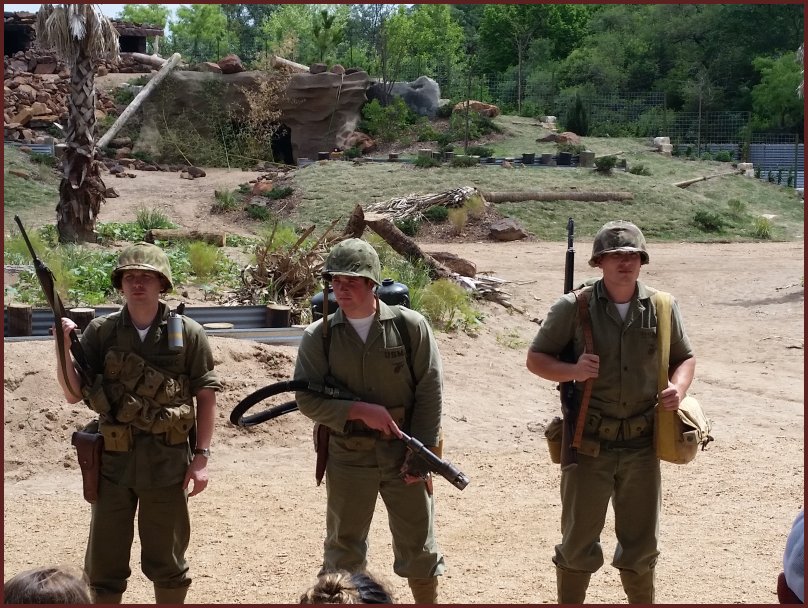 Five or six times a year, Fredericksburg does a WWII style reenactment of taking a Japanese bunker. It's pretty impressive. Lots of realistic gunfire - and even a flame thrower.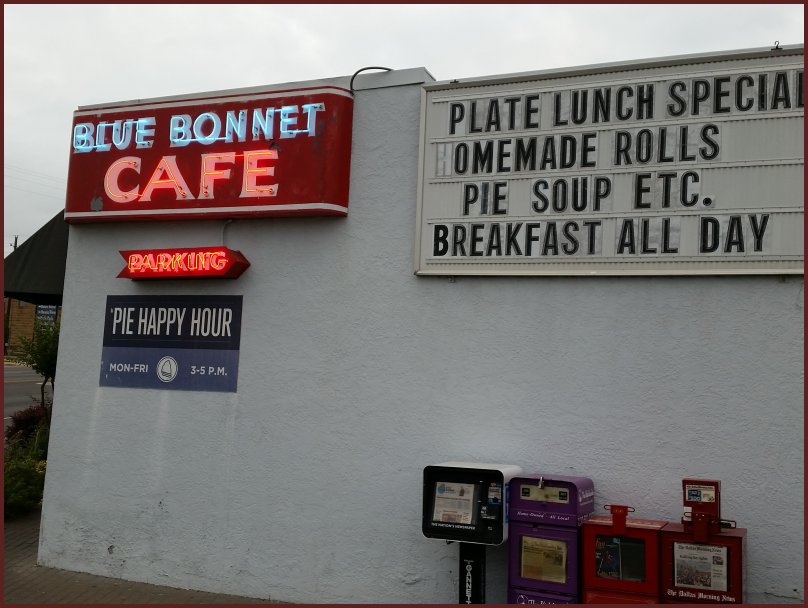 On our way home we stopped by the famous Blue Bonnet Cafe in Marble Falls for some of their heavenly pie.

Return to my home page