Brad, Jeff & Steve at Lake Fork
June 8 & 9, 2007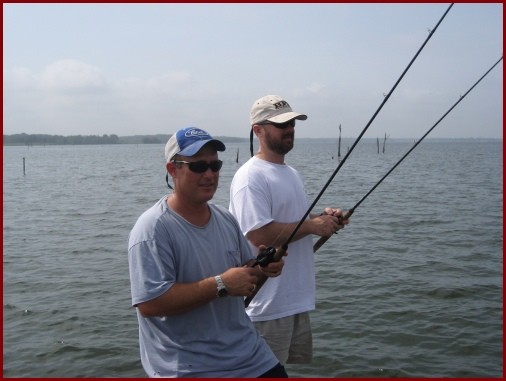 For the first time in roughly twenty years Jeff Cotten, Steve Cox and I fished together. The three of us used to go bass fishing together all the time, so it felt good being together again. That's Steve (blue shirt) and I (white shirt) in the above picture.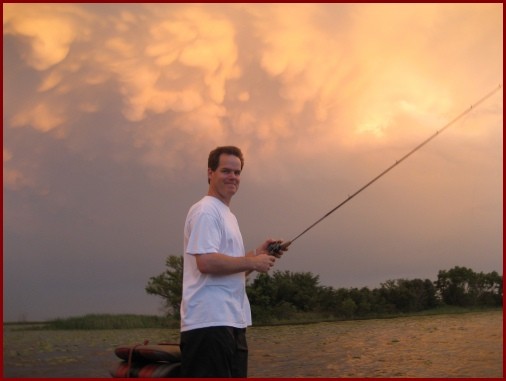 Jeff & I did some night fishing before Steve showed up the next morning. A couple of thunderstorms drifted close to the lake that evening, but they never quite reached us. The cloud formations were beautiful.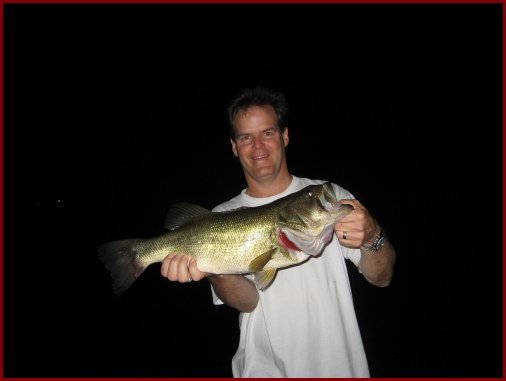 The fishing that night was fair. Jeff and I each caught three or four bass - and we each lost a couple. That nice five and a half pounder Jeff is holding was the biggest fish of the night. She was long and skinny - any other time of the year she would have gone seven pounds.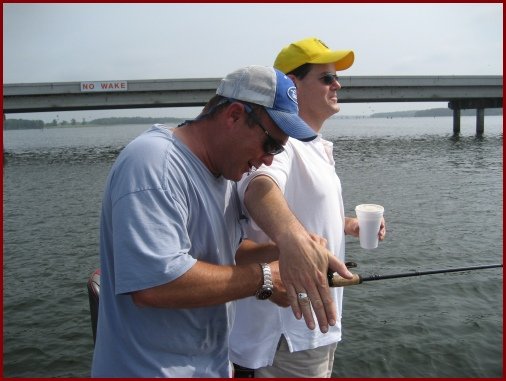 The next morning Steve showed up and the three of us went fishing. At one point Jeff got a pretty nasty backlash so Steve stepped in to help out. Jeff was hiding the mess from the camera. LOL.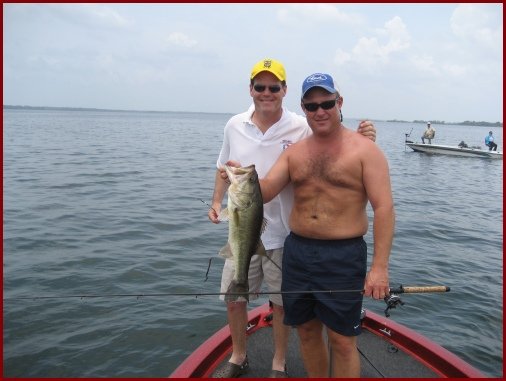 This was the big fish of the trip - she nearly went six pounds. A nearby fisherman (seen in the background) caught a fish and yelled for us to come join him. The friendly gesture paid off when Steve caught that beauty a few minutes later.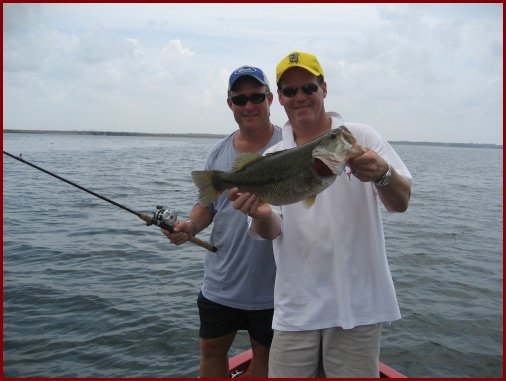 Jeff is holding a dark green, chunky Lake Fork bass that was a little over five pounds.

Return to my home page