Texas Hill Country Trip - May 2021

I try to get down to the beautiful Texas Hill Country once a year, but somehow it had been a few years since my last visit. So I decided to take a quick, weekend trip down there by myself. And it did not disappoint. The weather was supposed to be stormy that weekend, but the rain held off long enough for me to hike Enchanted Rock, and spend a lovely evenining in Luckenbach, Texas.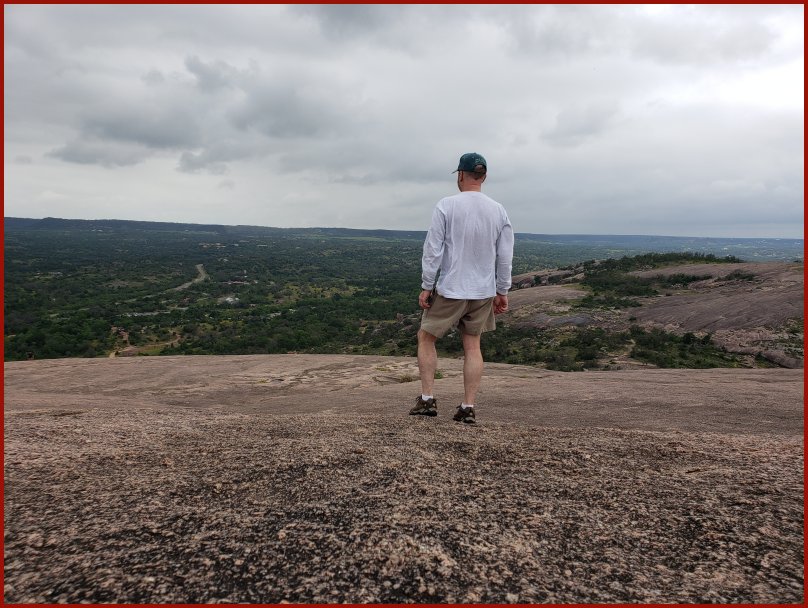 The hike to the top of Enchanted Rock was as beautiful as ever. That area has such a rugged beauty.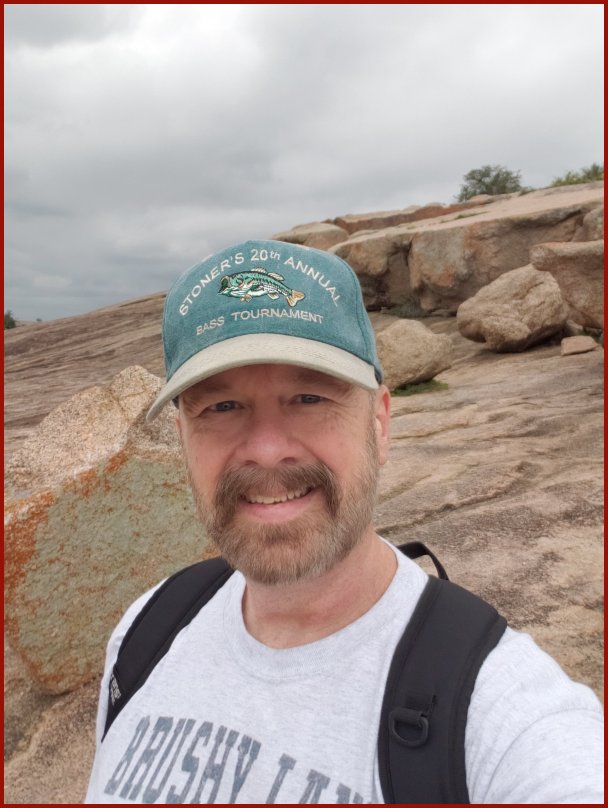 Me near the top of Enchanted Rock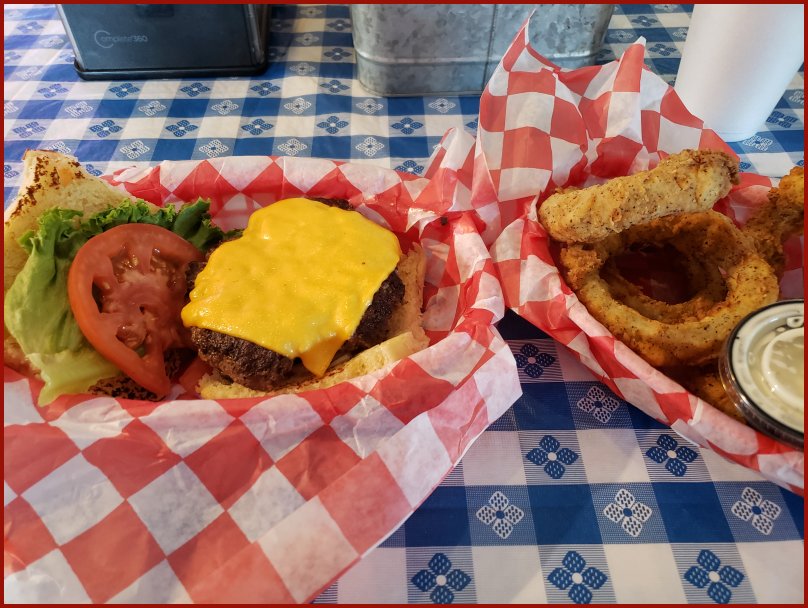 The burger at the Alamo Springs Cafe is always amazing! It's my favorite burger in Texas. Maple & Motor in Dallas is a close second, but you can't beat the hilly, wooded setting of the Alamo Springs Cafe!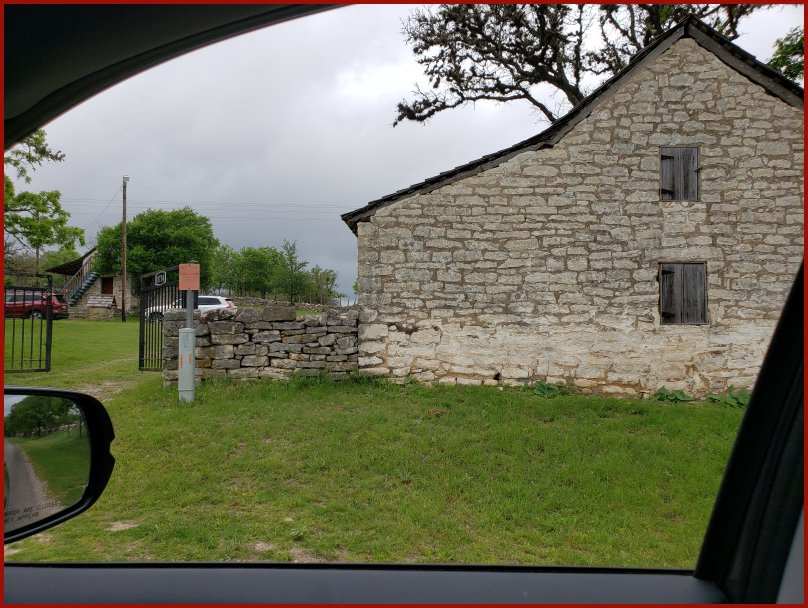 I love all the old (and some new) homes and fences that are made out of rock in the Texas Hill Country. Limestone is abundant down there.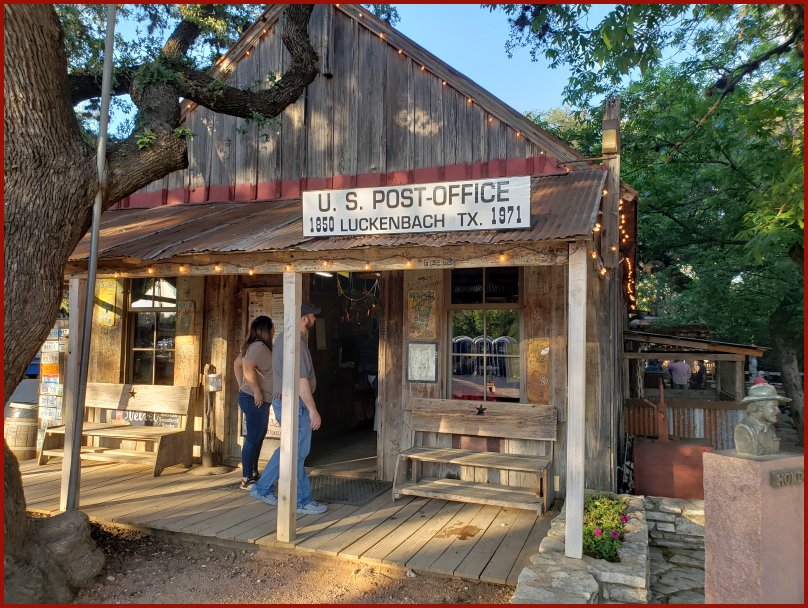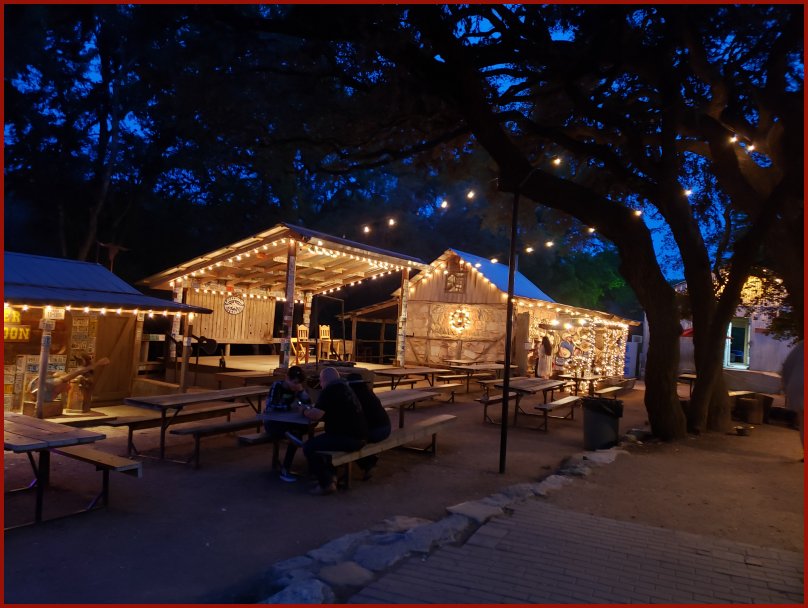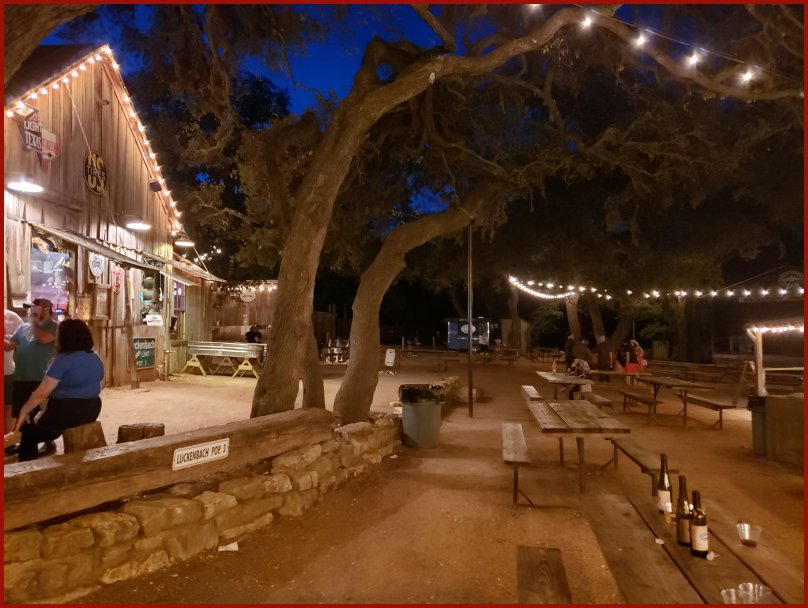 The last few shots are from Luckenbach, TX. That little town is full of nice people, and has a very relaxing atmosphere.

Return to my home page