Children of Dave & Allison Carlson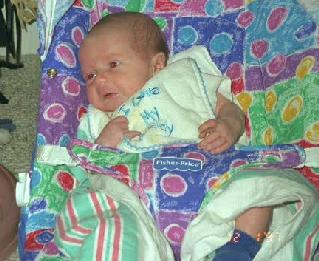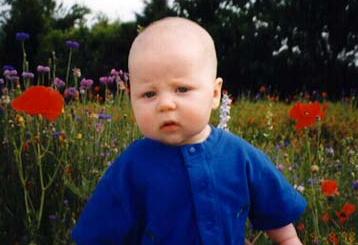 Garratt Alan Carlson

Allison Garratt-Carlson had this handsome lad on November 21st, 1997. Garratt weighed eight pounds, six ounces. I have a feeling that husband Dave is already teaching little Garratt how to kick a soccer ball...or at least how to take a good dive.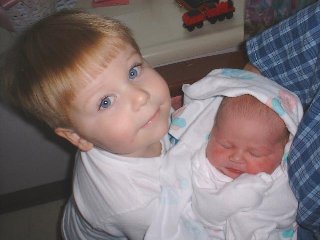 Alaina Grace Carlson

What a great shot of Garratt holding his new born sis! Alaina was born at 5:33pm on 4/26/00 and weighed 8lb 13oz. She was born just a few days after her mom attended my crawfish boil. I knew Brian put something funny in those crawfish!
---
Return to previous page