Mountain Trip - Fall 2010

It felt great being in the Rockies after a three year hiatus! The Fall temperatures were cool and crisp. And while some of the Aspen trees hadn't turned yellow yet, others had entered into their annual autumnal golden glory. Very nice. The town of Red River, NM is pretty quiet this time of year. Fall is when many locals take their vacations, and there aren't many autumn tourists. So a few restaurants & shops were closed, but that's a small price to pay to have a tranquil mountain town practically all to ourselves. I apologize if this page took a while to download - there were a lot of really good photos this year.
18 people made all or part of the trip, including:
Dan Stone, Brad Stone, Chuck Mandernach, Nancy & Stan Ferguson, Shelley, Tim & Debbie Speck, Audrey Speck, Trevor Speck, Chip & Judy Speir, Daniel Speir, Rick & Leti Carson, Steve & Sally Mills

Chuck (left) and Dan having a chat under the Aspen trees at the Old Pass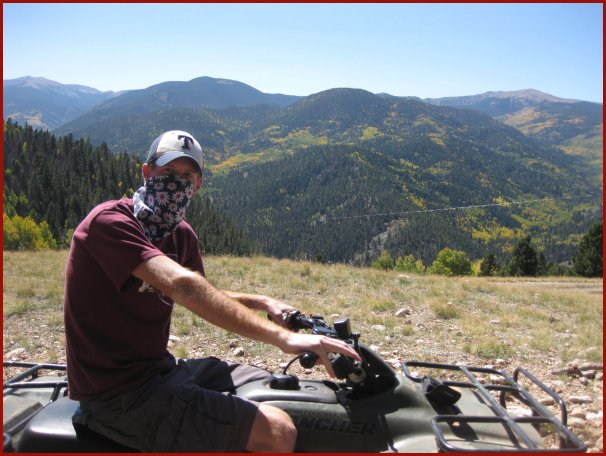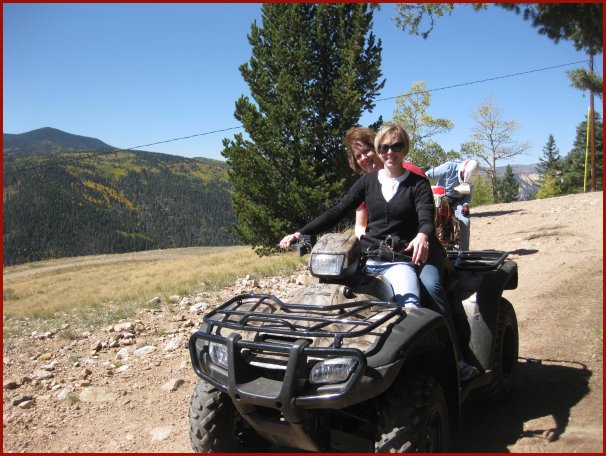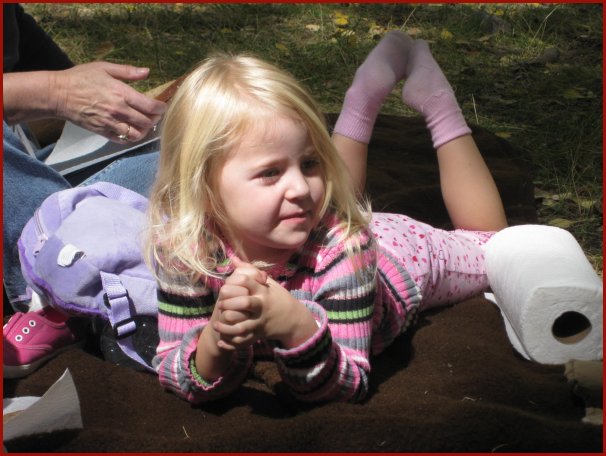 Some other cute pictures at the Old Pass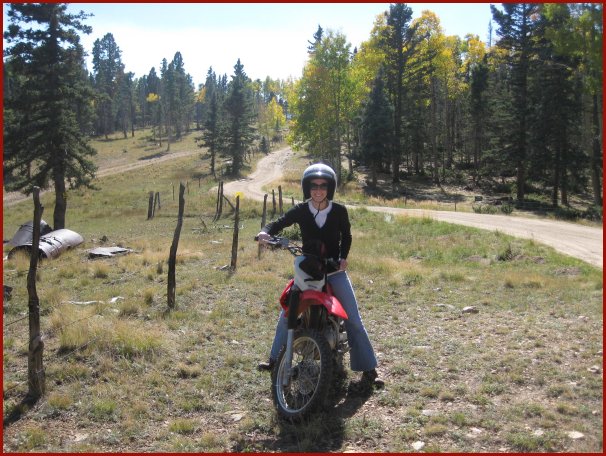 Audrey trying out Dad's CRF150 which has a 200cc kit in it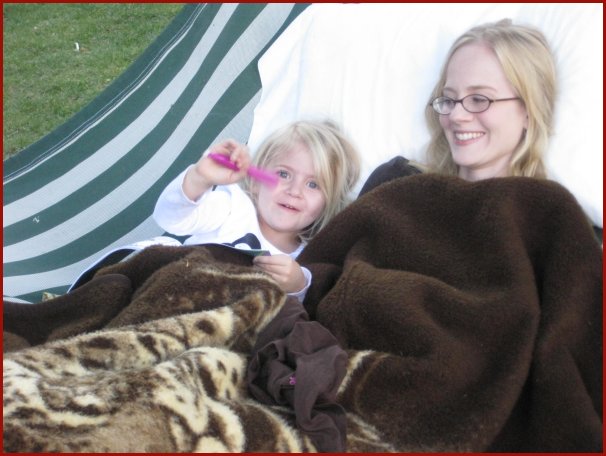 The hammock got a lot of use this trip!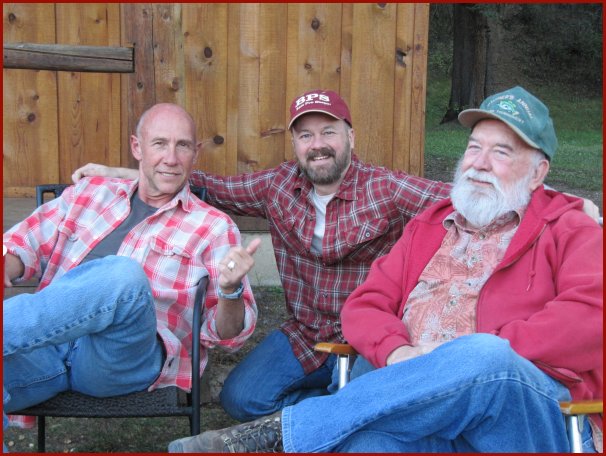 Rick, Myself, Dad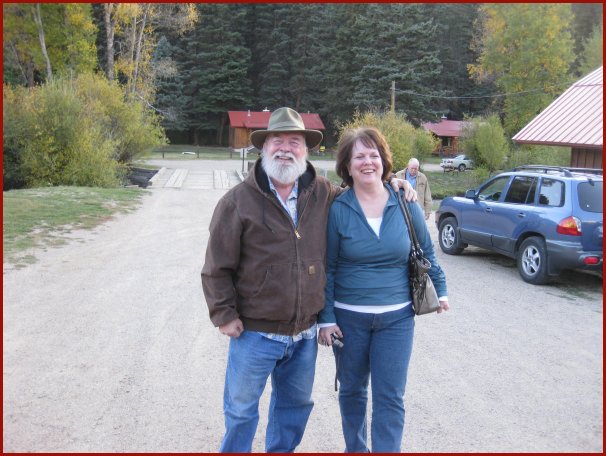 Heading to dinner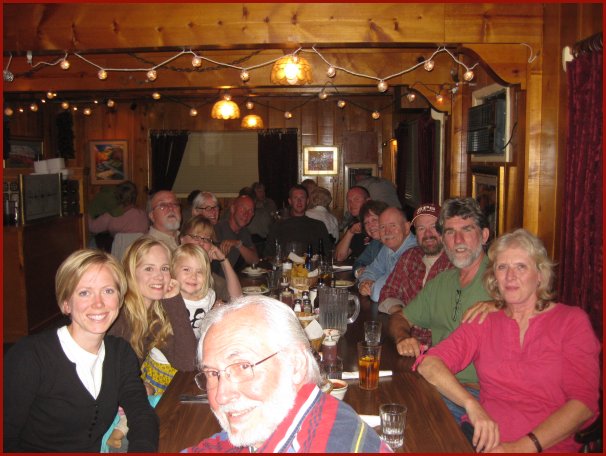 The gang at "Sundance" Mexican-food restaurant. Dad isn't in the photo because he took the picture.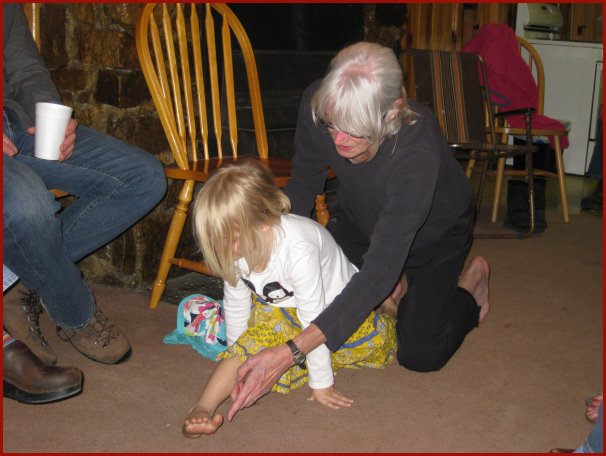 Yoga lessons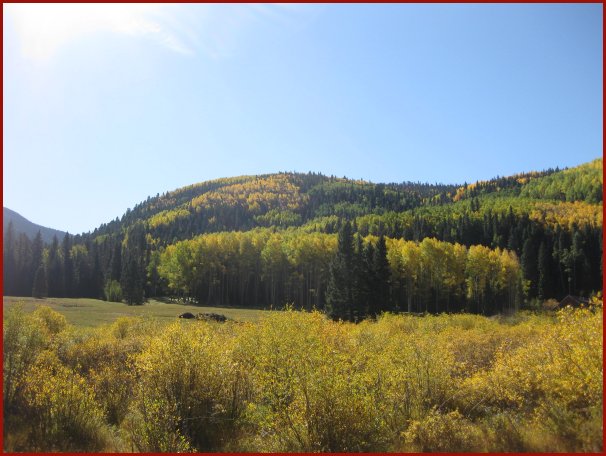 On the way to the Middle Fork Lake trailhead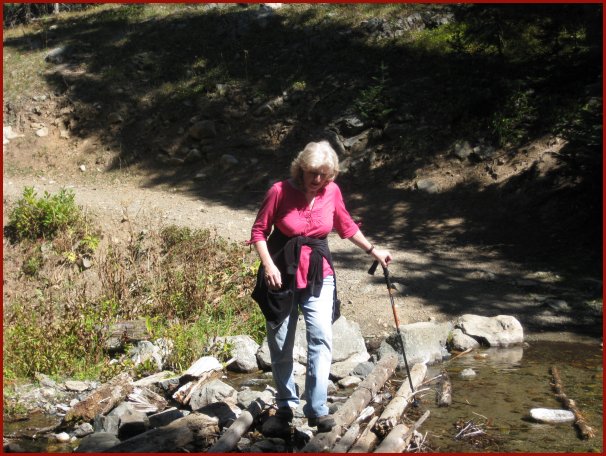 Judy hiking up the trail to Middle Fork Lake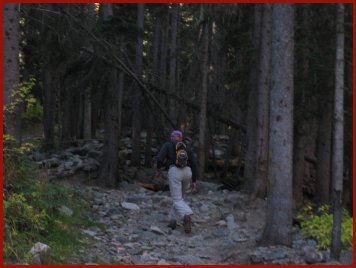 &nbsp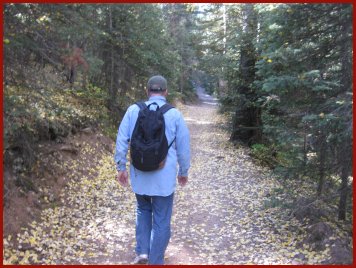 Rick (left) and me hiking up to Middle Fork Lake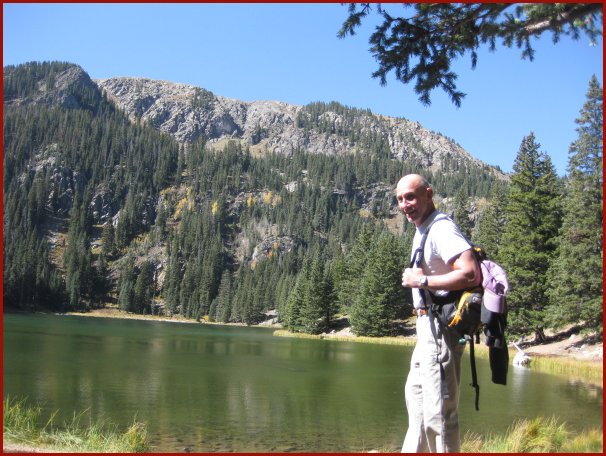 Rick at Middle Fork Lake (elev. 10,845 ft)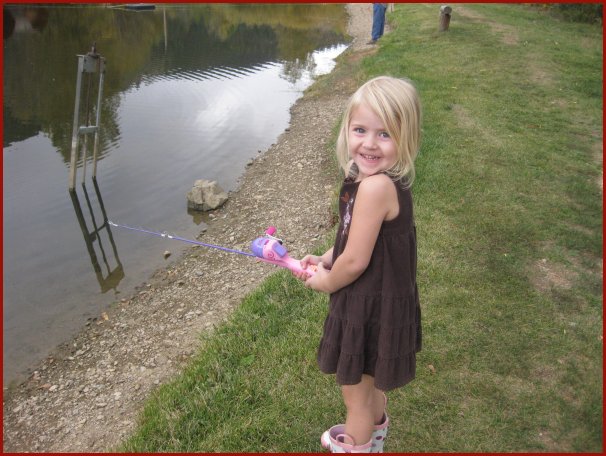 We did more trout fishing this year than in the past - resulting in a wonderful fish dinner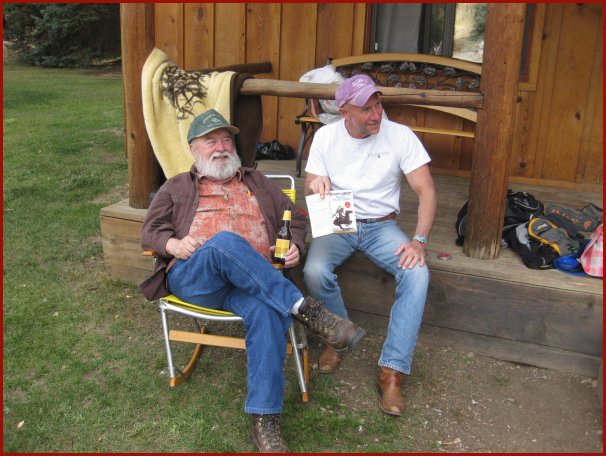 Dad (left) and Rick in front of Cabin #20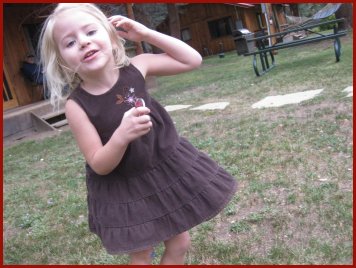 &nbsp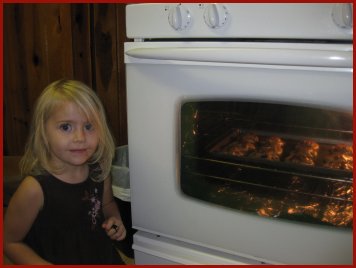 From throwing washers to waiting for cookies to finally bake in the high altitude, mountain trips provide a lot of fun for kids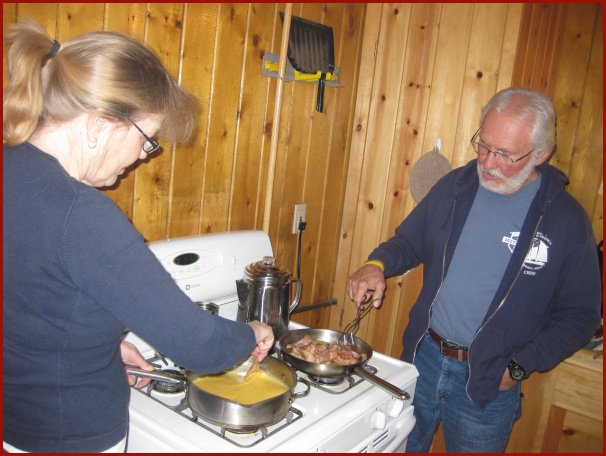 We often ate breakfast at either "The Old Tymer's" or "Shotgun Willie's", but on this particular morning Nancy & Chuck cooked a great breafast for us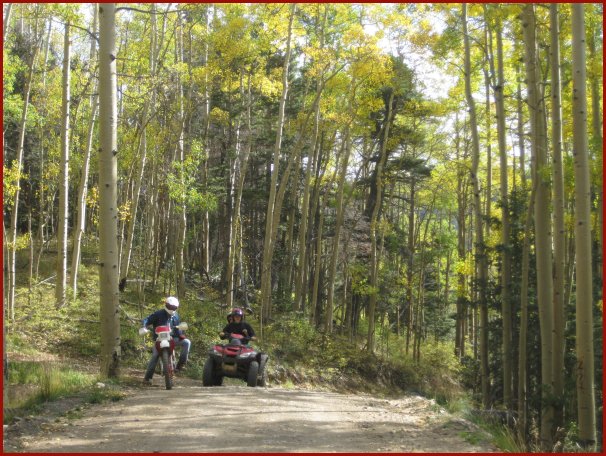 Chuck and Stan & Nancy under some beautiful Aspen trees on the way up to Goose Lake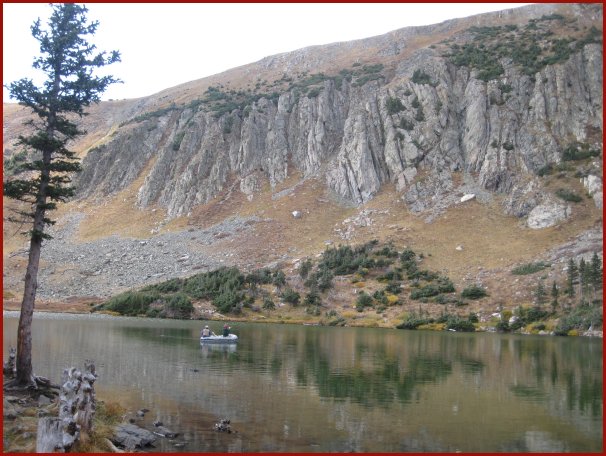 Goose Lake (elev. 11,630 ft)
This is a very high mountain lake. In fact, it's four hundred feet higher than the top of Greenie Peak (see below).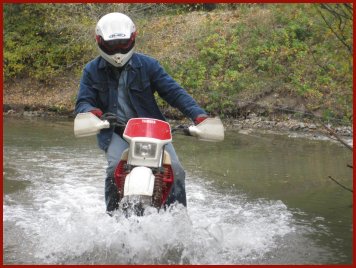 &nbsp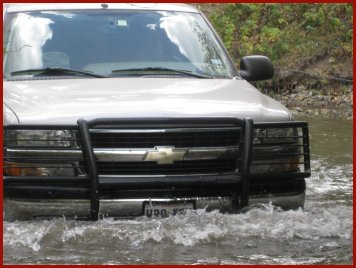 Chuck (left) and Dad (in the truck with Shelley & her daughter) crossing the Red River at the Goose Lake trailhead. The river crossing was a bit deeper this year. Dad drove his Chevy Tahoe all the way to the lake. That's a tight & tricky trail, with steep drop-offs in places - impressive!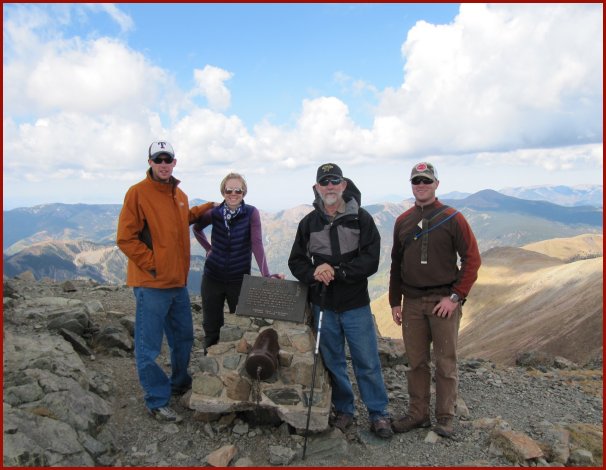 Wheeler Peak (elev. 13,161 ft)
A few of the more intrepid members of our gang hiked to the highest point in New Mexico!
From left to right: Daniel, Audrey, Chip, Trevor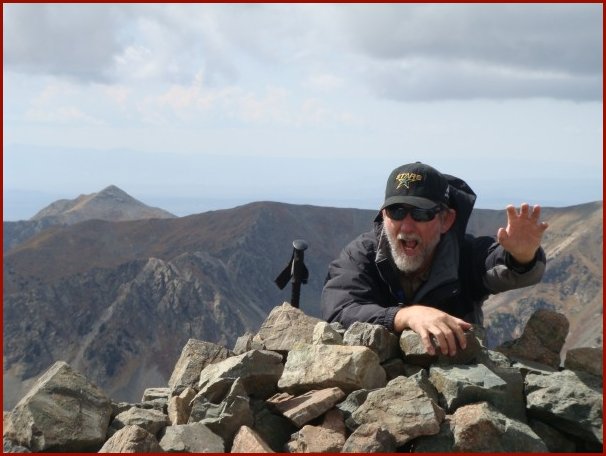 Chip at the top of Wheeler Peak. Funny picture!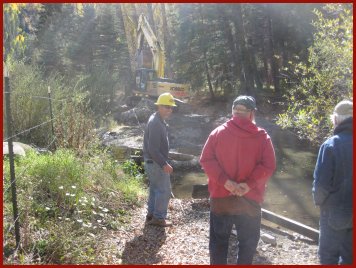 &nbsp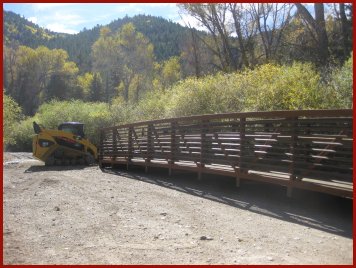 The old foot bridge crossing the Red River at the Goose Lake trailhead is being replaced by a 60-foot long bridge (right picture) capable of handling dirt bikes and four wheelers. But most of us will still cross the river the old fashioned way - it's more fun to splash through it!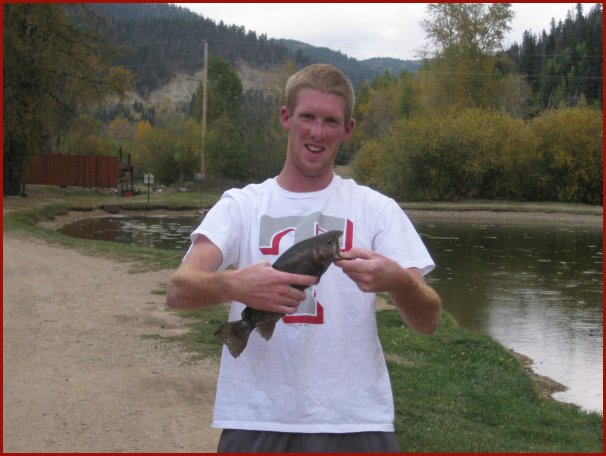 Daniel with a nice trout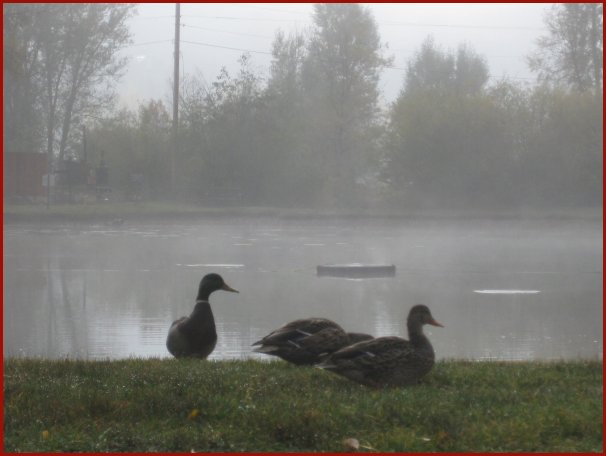 Ducks on a foggy morning near the Rio Colorado Lodge's trout pond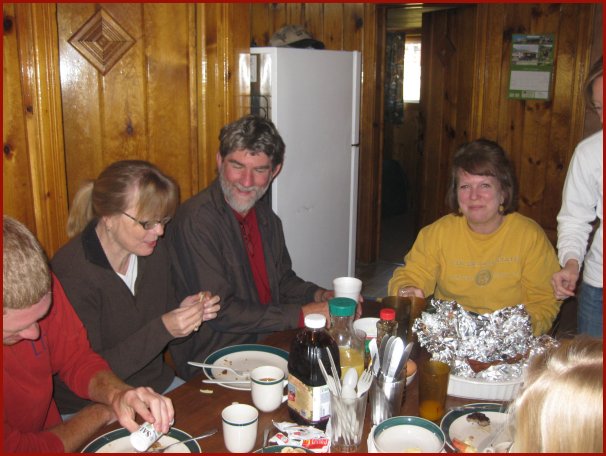 Debbie and Judy made a heavenly pancake breakfast one morning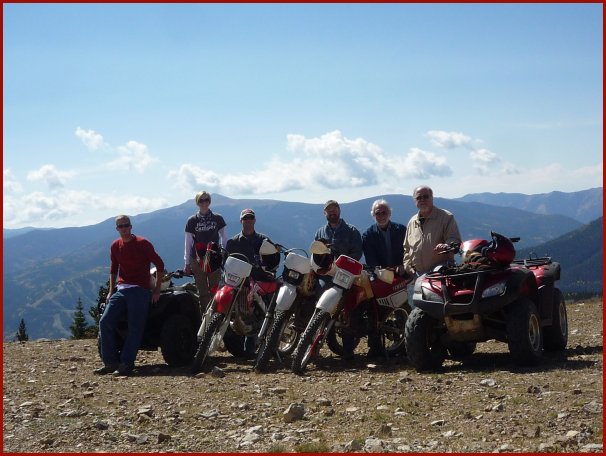 Greenie Peak (elev. 11,221 ft)
From left to right: Daniel, Audrey, Trevor, Brad (me), Chuck, Stan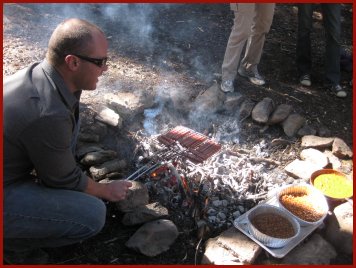 &nbsp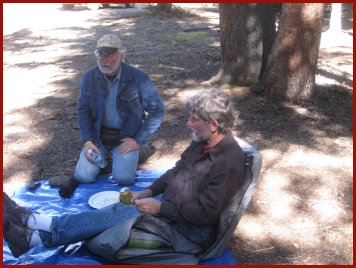 Having a hotdog cookout at Midnight Meadows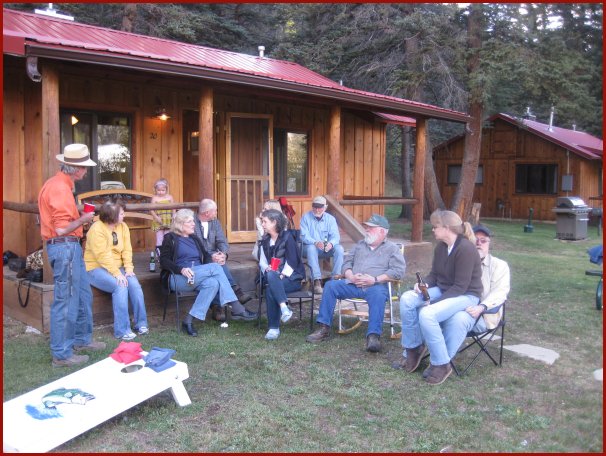 Enjoying being outside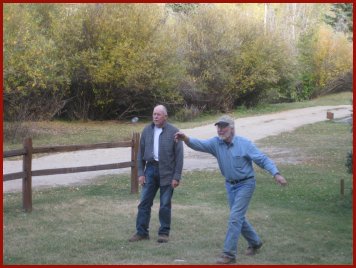 &nbsp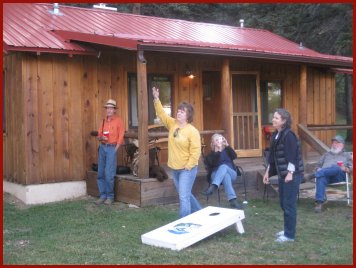 Washers and Cornhole were big hits again this year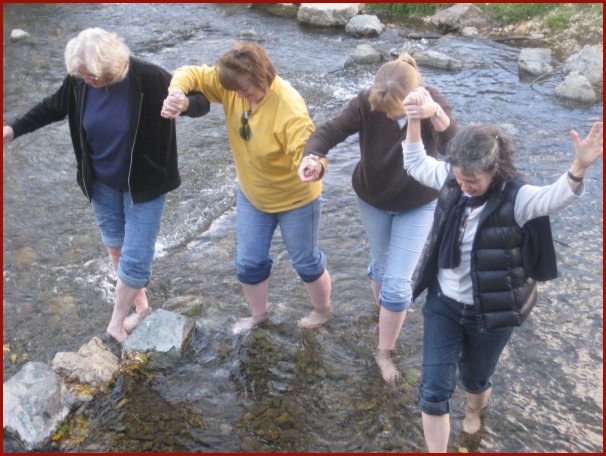 The annual walk across the cold river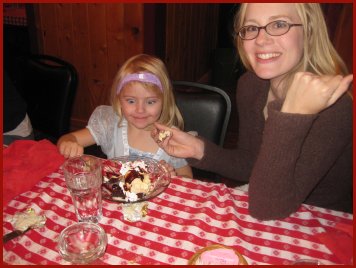 &nbsp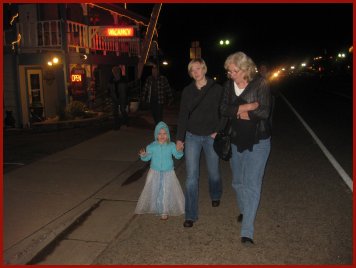 Eating at Texas Reds Steakhouse and then walking back to the cabins. Dad was kind enough to pick up all our tabs for that fabulous meal.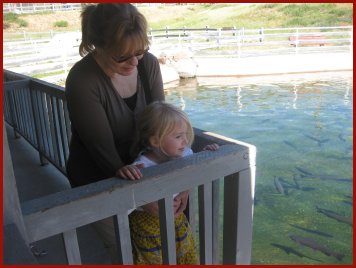 &nbsp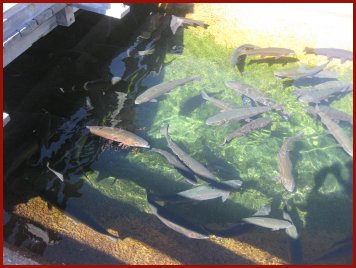 The very neat fish hatchery in Questa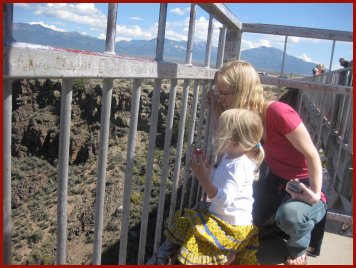 &nbsp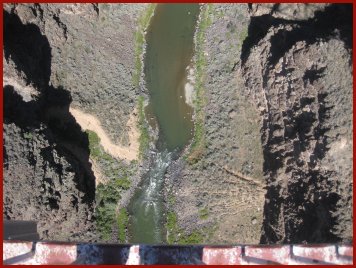 The Rio Grande Gorge Bridge - at 650 feet it's the 5th highest bridge in the U.S.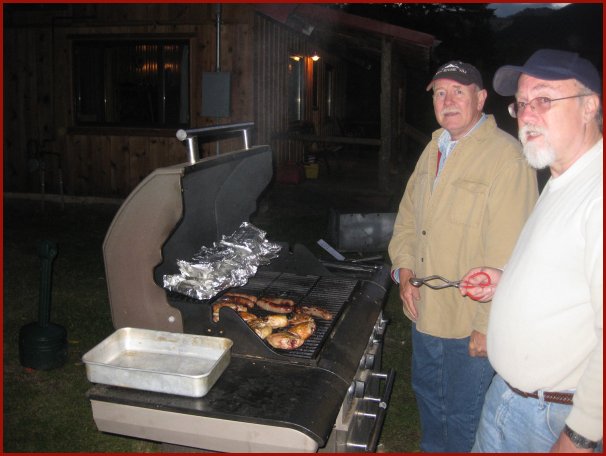 Stan & Tim baking some fresh trout and grilling chicken & sausage. It was a terrific meal.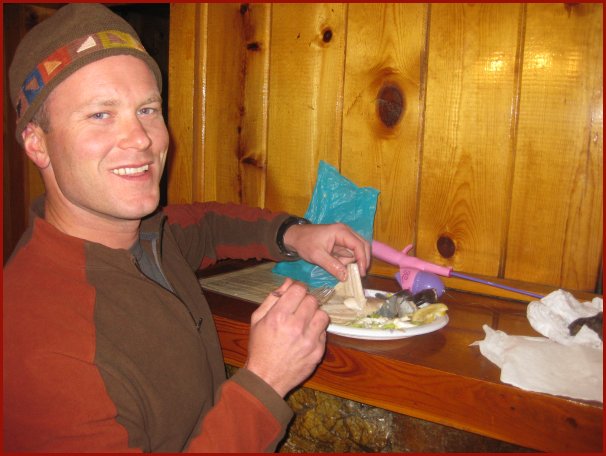 Trevor enjoying some wonderful trout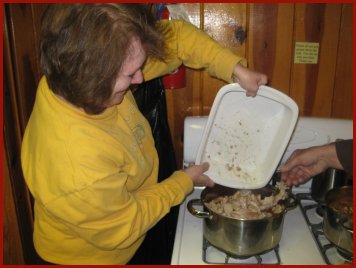 &nbsp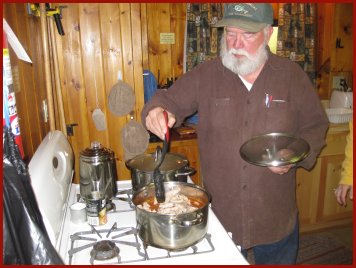 Debbie and Dad fixin' a fantastic soup dinner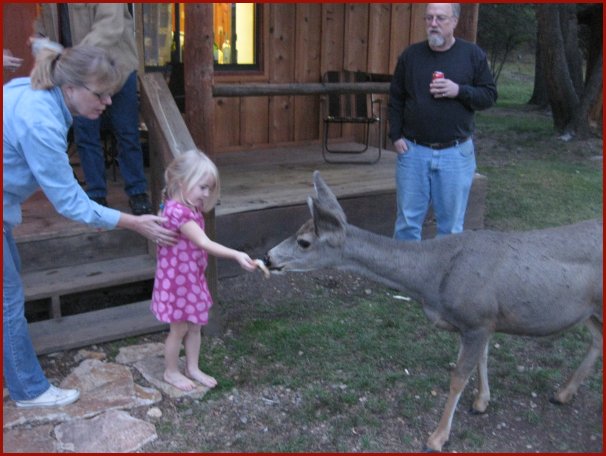 Feeding a doe some bread

Windows Media Player Video Clips
If these clips won't play, you may need the most recent version of the Windows Media Player. Click
here
for the free version.

Goose Lake/cabin area

Shelley's gal catching a trout

Dan talking to Shelley's daughter via walkie-talkies

Return to my home page