Mountain Trip - Fall 2012

We had perfect weather and beautiful Aspen trees for this year's trek to Red River, NM. A slightly smaller group came this year, but we still had big fun. The following eight people made this year's trip to the Rockies: Dan Stone, Brad Stone, Chuck Mandernach, Stan & Nancy Ferguson, Chip & Judy Speir, and Shelley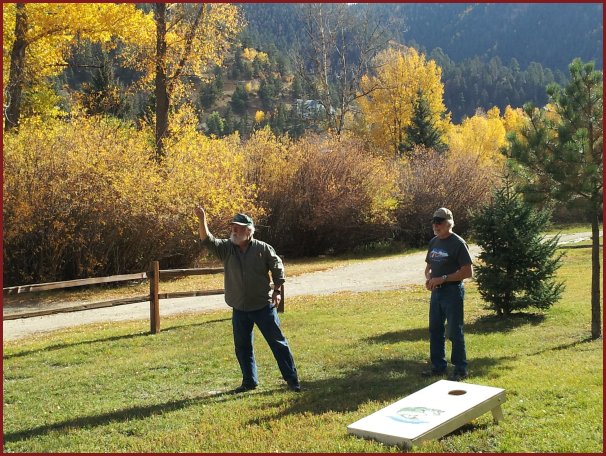 Dad (arm extended) and Chuck throwing washers near our cabins. You couldn't ask for a prettier backdrop!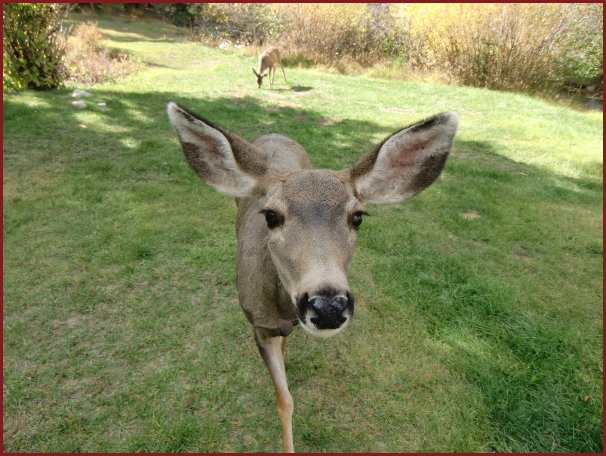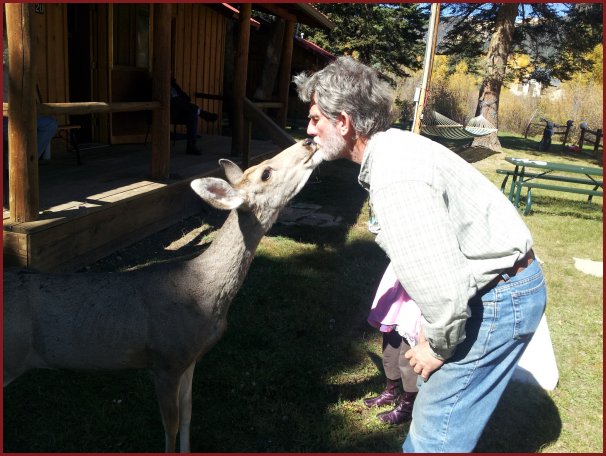 The deer at the Rio Colorado Lodge get tamer each year. Chip claims to be feeding a Triscuit to a doe, but I think he just wanted a little kiss.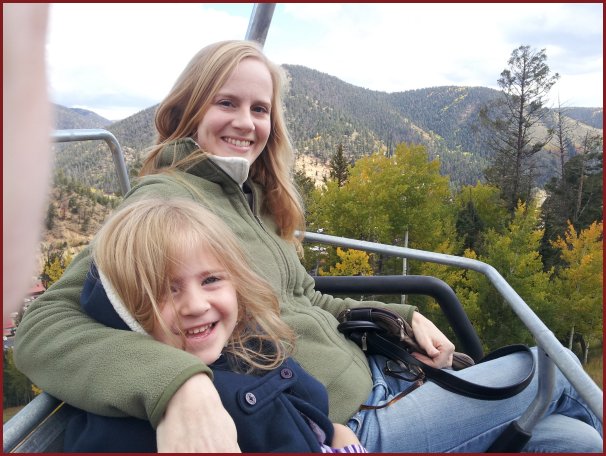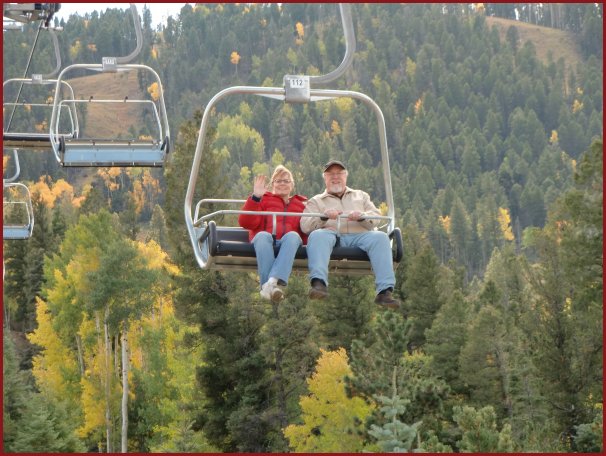 This was the first year that the ski lifts were running during out stay. With the Aspen so golden, it was a beautiful ride!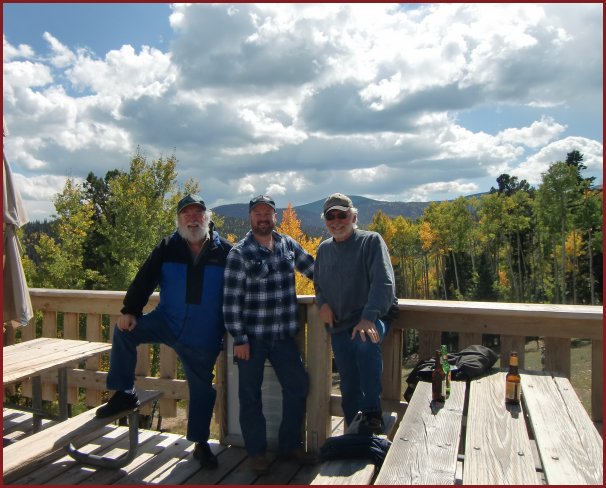 Dad, me, Chuck at the top of the ski lift. It was gorgeous up there.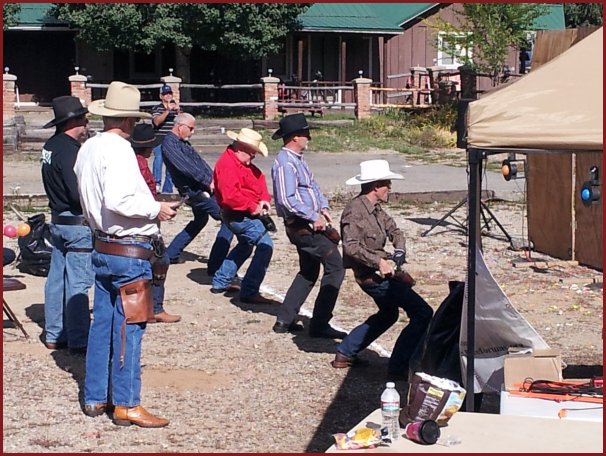 Red River hosted the World Fast Draw Association's championship while we were there. It was a hoot to watch! Check out this short video that Chuck & I shot. Don't blink.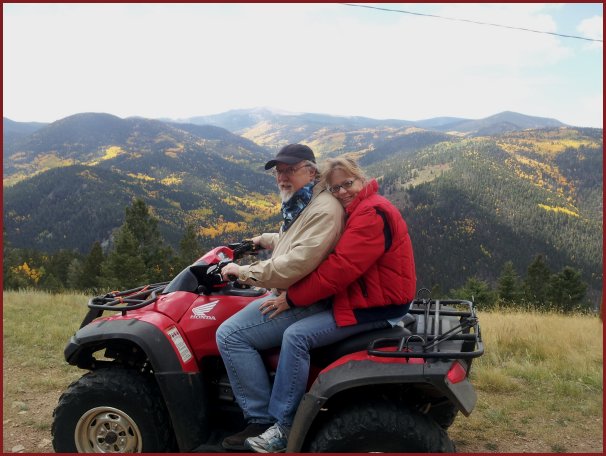 Stan & Nancy above the Old Pass. The pass itself is at 9,854 feet, but this spot is probably around 10,000.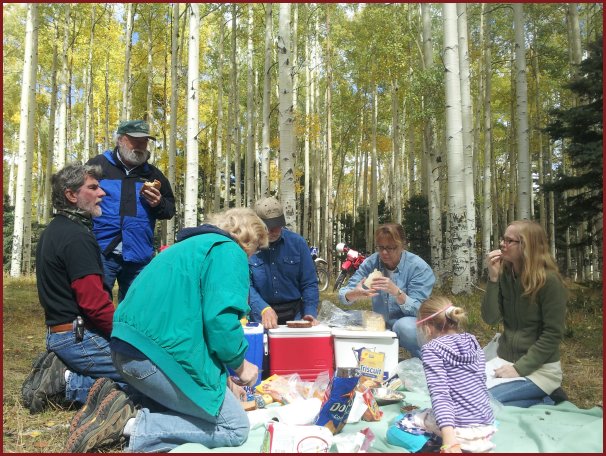 The annual lunch under the Aspen trees near the Old Pass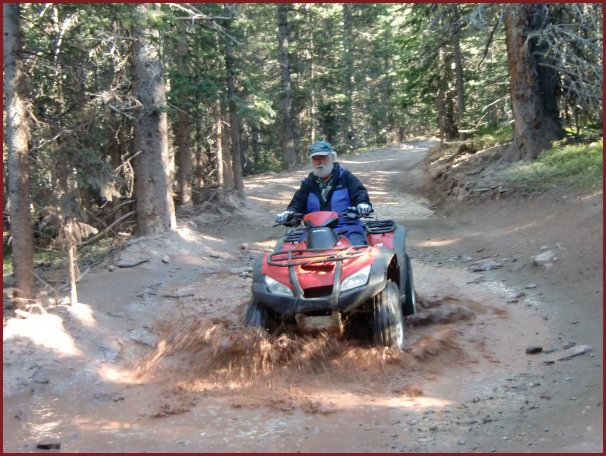 Splashing through a puddle on the way to Goose Lake.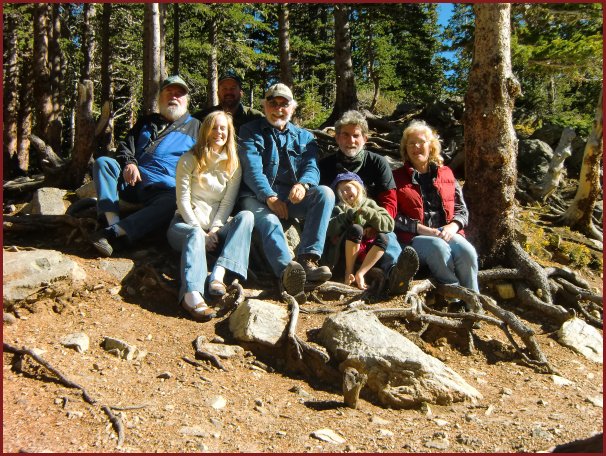 The gang at Goose Lake (elev. 11,630 ft)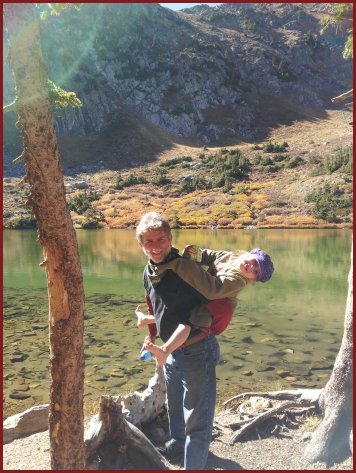 Having fun at Goose Lake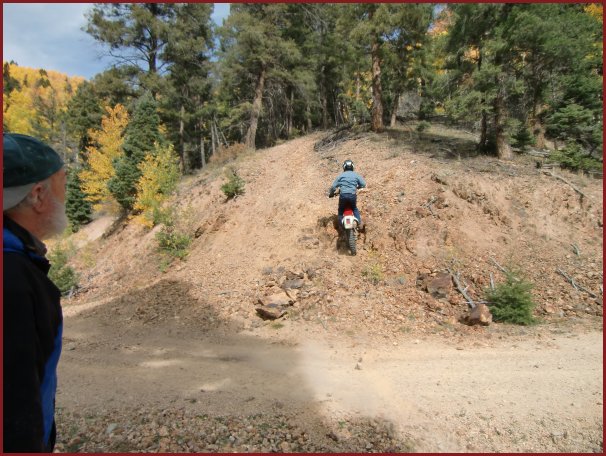 I was thrilled that my old Honda XR400 can still haul my old body up "No Gas Hill." It might not look like it from the picture, but that is a nearly vertical section of rock.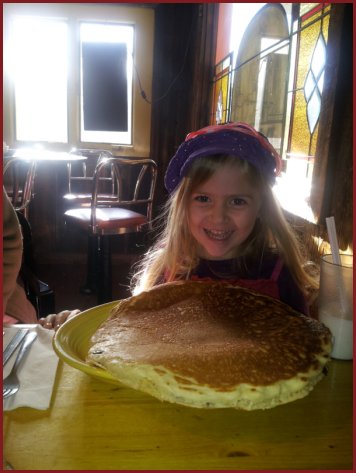 The chocolate chip pancake at The Old Tymers Cafe is HUGE.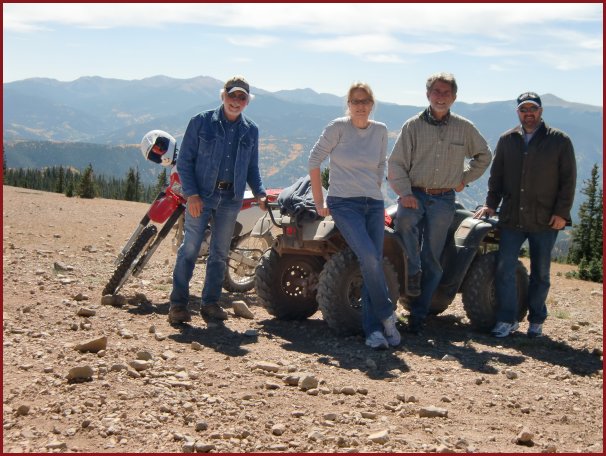 At the top of Greenie Peak (elev. 11,221 ft)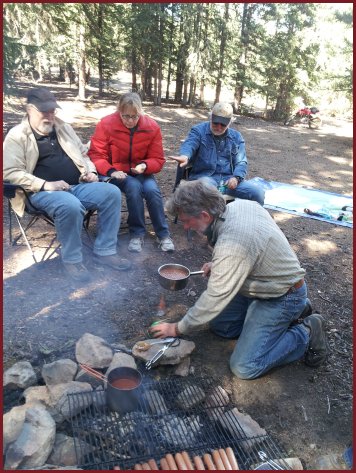 Cooking chili dogs at Midnight Meadows.

It was in the low 30s each morning, and warmed up to 65 during the day. Perfect!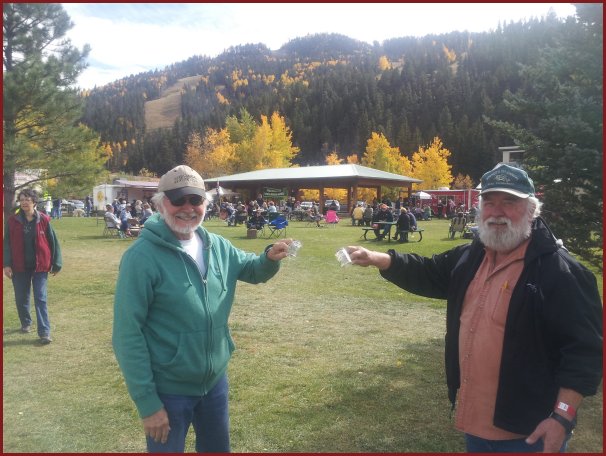 Empty beer-tasting glasses at Red River's "OktoberFest"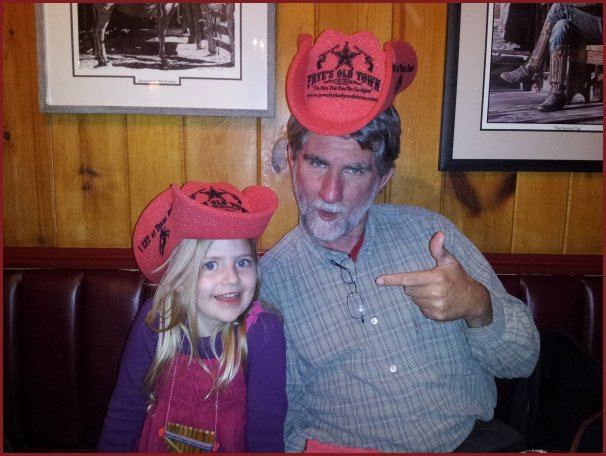 Being silly at Texas Reds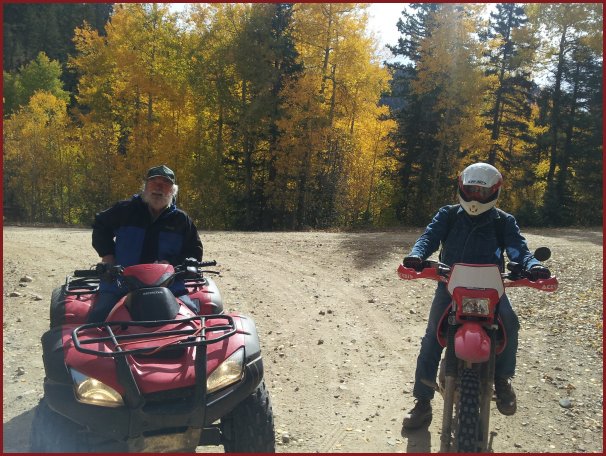 Dad (on 4-wheeler) and Chuck at the Greenie Peak trailhead off of Mallette Canyon Road.

Return to my home page