Mountain Trip - Fall 2013

We had terrific weather for most of the trip this year. And when the snow came on our last day, well, it was plain fun. The following ten people made this year's trip to the Rockies: Dan Stone, Brad Stone, Chuck Mandernach, Tim & Debbie Speck, Audrey Speck, Trevor Speck, Chip & Judy Speir, Daniel Speir.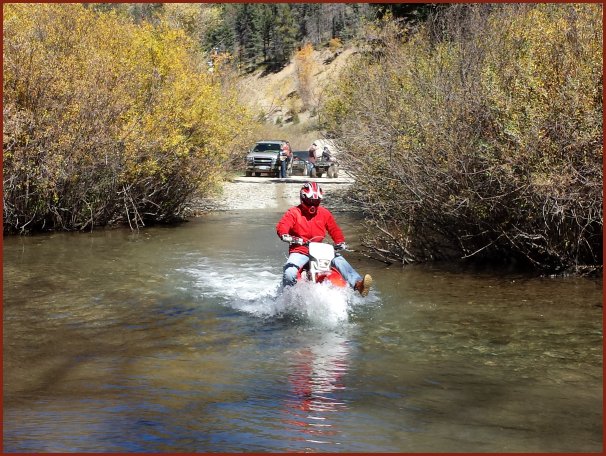 Trevor crossing the Red River.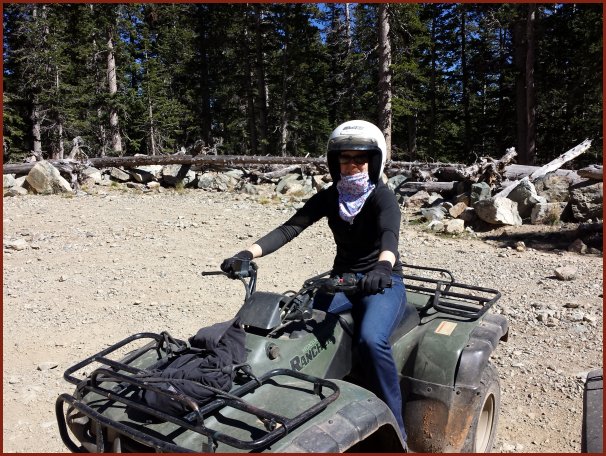 Audrey at the Goose Lake parking area.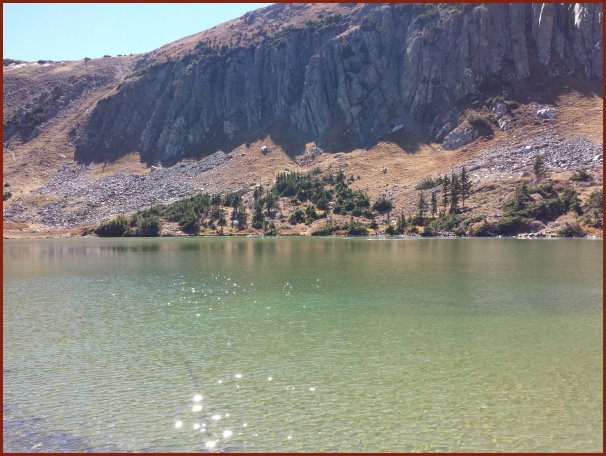 We had a picnic lunch on the shores of the majestic Goose Lake (elev. 11,630 feet).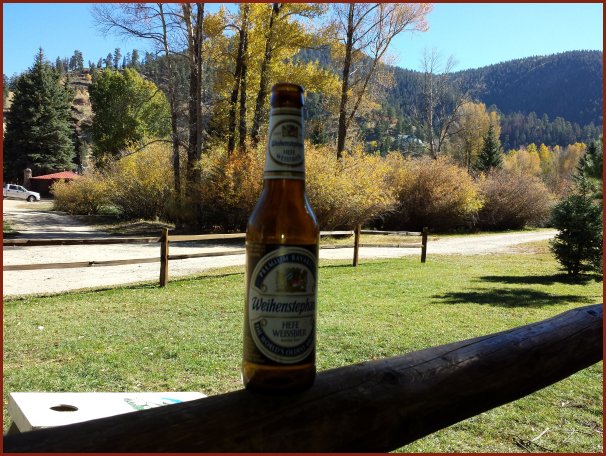 The view from my cabin's front porch.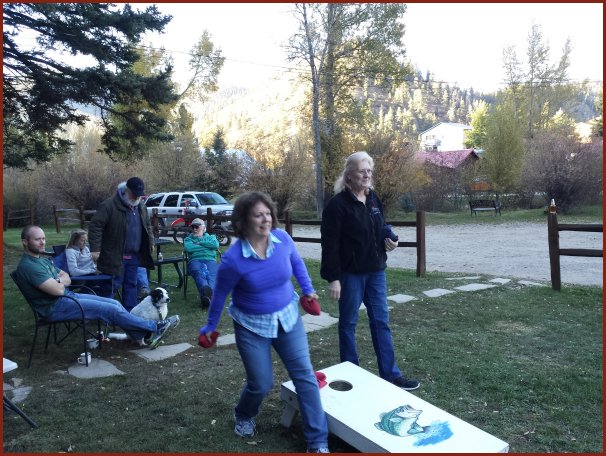 Debbie & Judy playing Corn Hole. Chuck is still the reigning Washers champ.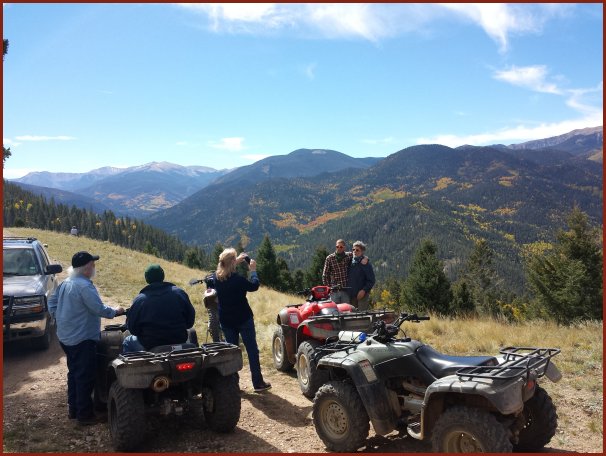 Above the Old Pass (approx. elev. 10,000 feet)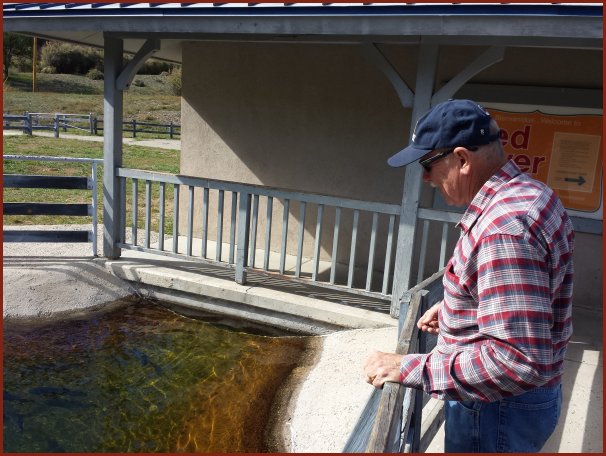 Tim at the Questa Fish Hatchery. There were some big trout swimming in those ponds!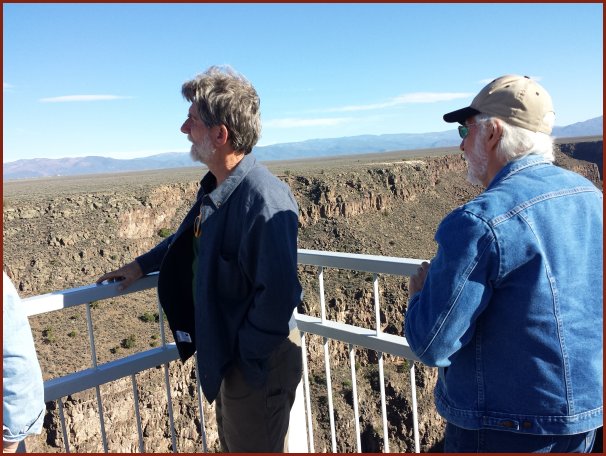 Chip and Chuck at the Rio Grande Gorge Bridge.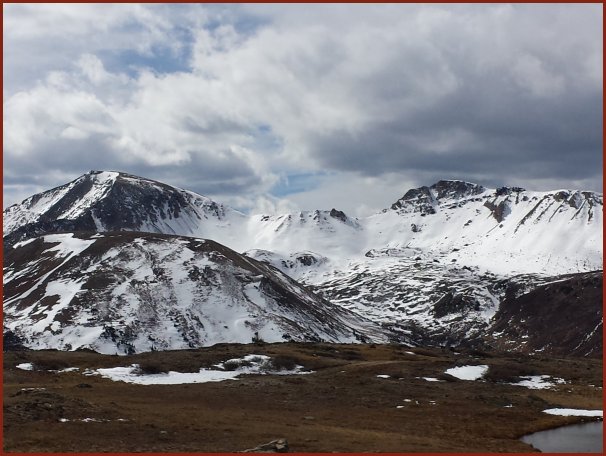 Independence Pass near Aspen, CO.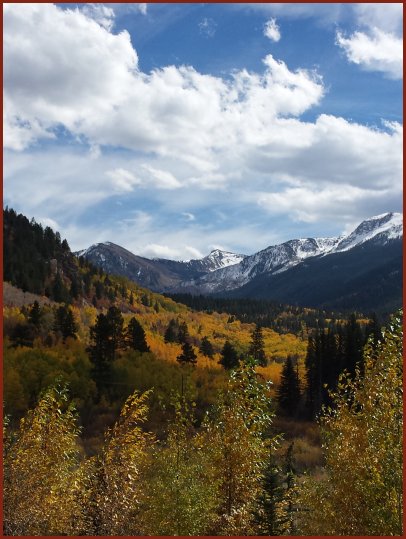 Beautiful scenery along Hwy 82 near Aspen, CO.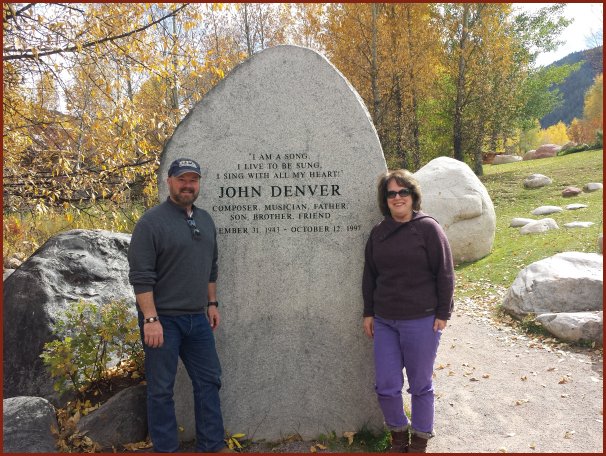 Debbie and me at the John Denver Sanctuary in Aspen, CO.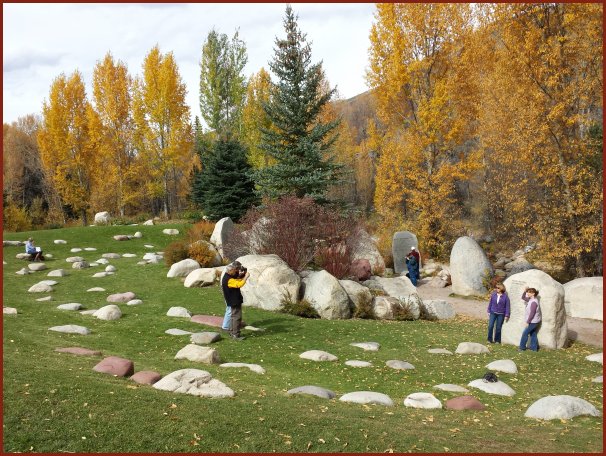 Part of the John Denver Sanctuary.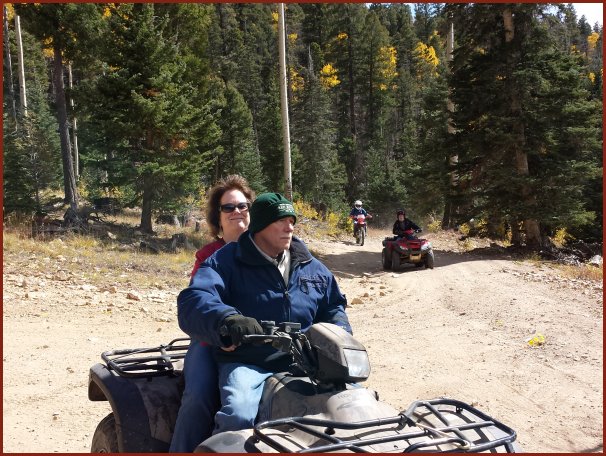 Tim & Debbie (with Dad and Chuck following) going up the Greenie Peak trail en route to the three hard motorcycle hill climbs (Mogul, No Gas, Triple). It sleeted on us at Triple Hill.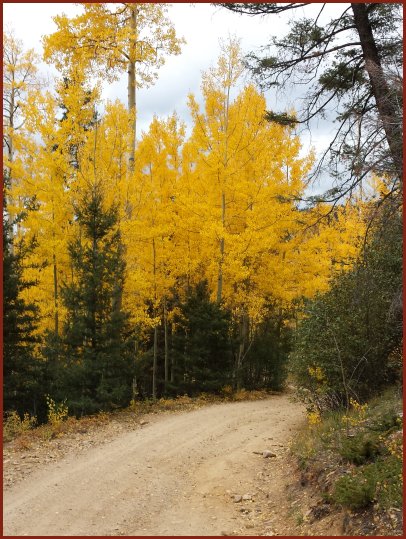 Some of the Aspen trees were still a bit green this year, but these were spectacular. Those clouds would soon unload a lot of snow on us.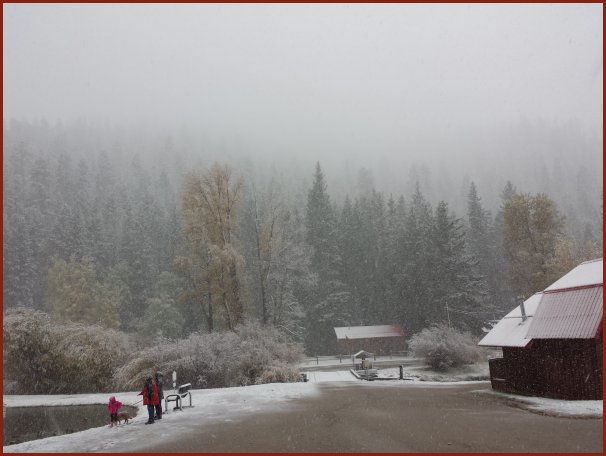 We barely made it back to the cabins before a snow storm nailed Red River. It was accompanied by loud claps of thunder and very high wind. It was actually a hoot.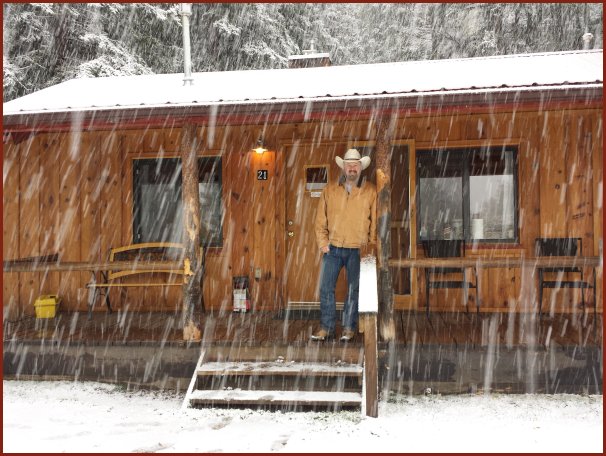 Me standing in front of Dad's & Chuck's cabin.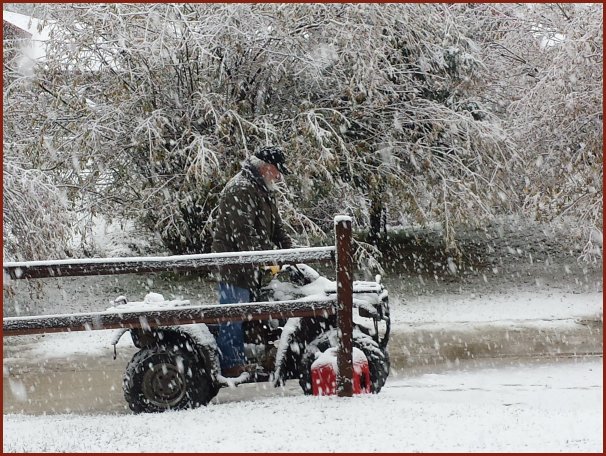 Dad about to load a 4-wheeler onto the trailer for the drive home the next morning. It was 90 degrees when we reached Dallas.

Return to my home page