Mountain Trip - Fall 2015

The Aspen were beautiful and so was the weather for this year's stay in Red River, NM. The following dozen folks made this year's trip to the Rockies: Dan Stone, Brad Stone, Jason Hale, Chuck Mandernach, Stan & Nancy Ferguson, Tim & Debbie Speck, Audrey Speck, Judy Speir, P.J. Ward, and Shelley. And two dogs came along too - Murphy and Babe.
I included a few links to YouTube videos I created via my helmet-mounted GoPro camera. To play a video at a higher resolution, click the gear icon in the lower right corner of the video (on a phone, tap the three dots in the upper right corner). You sometimes need to restart the video to see the improvement.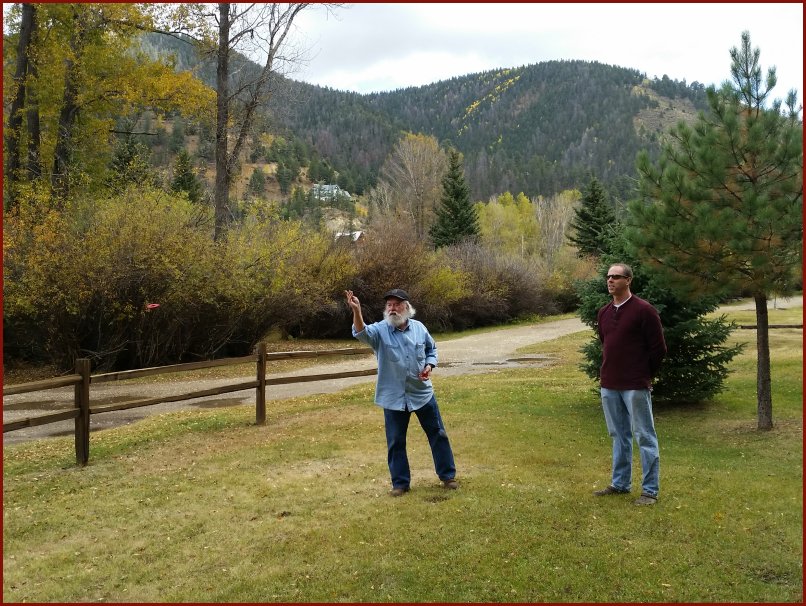 Dad & Jason pitching washers outside our rented cabins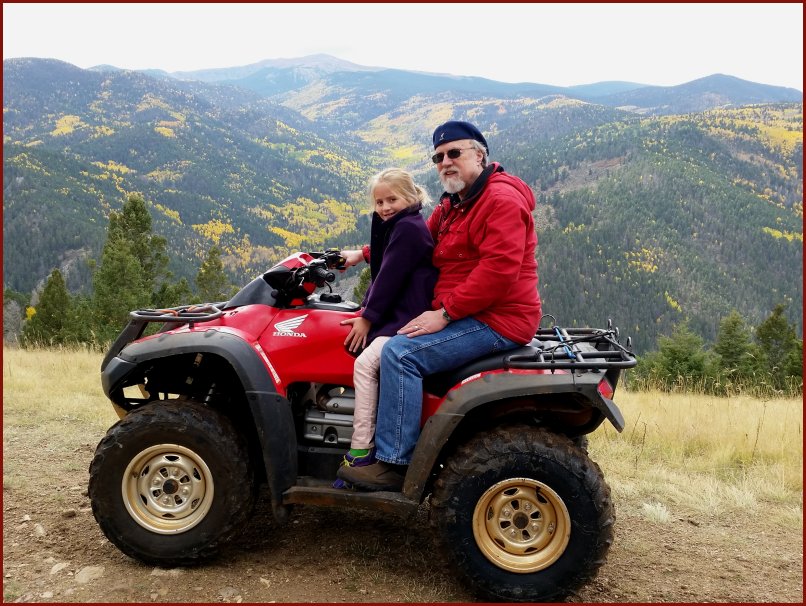 Just above Red River's Old Pass (roughly 10,000 ft).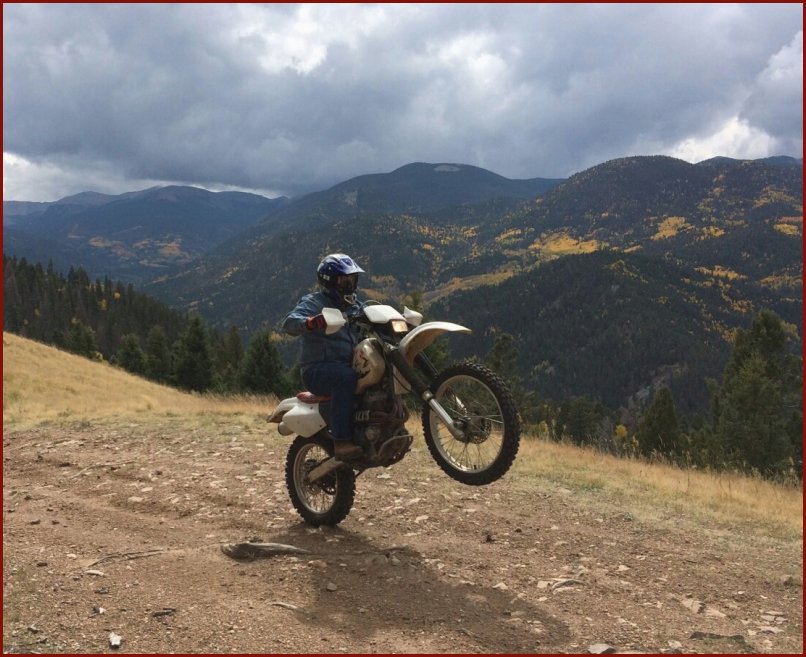 Me doing a wheelie above the Old Pass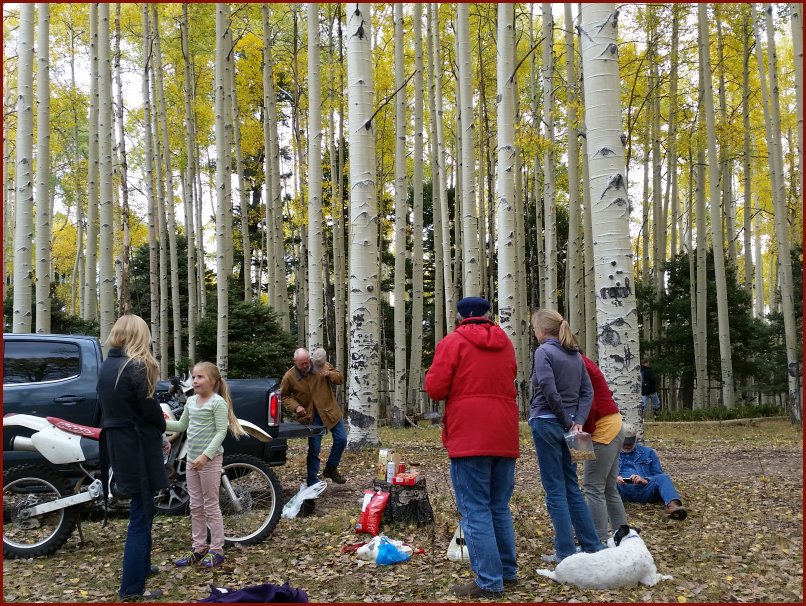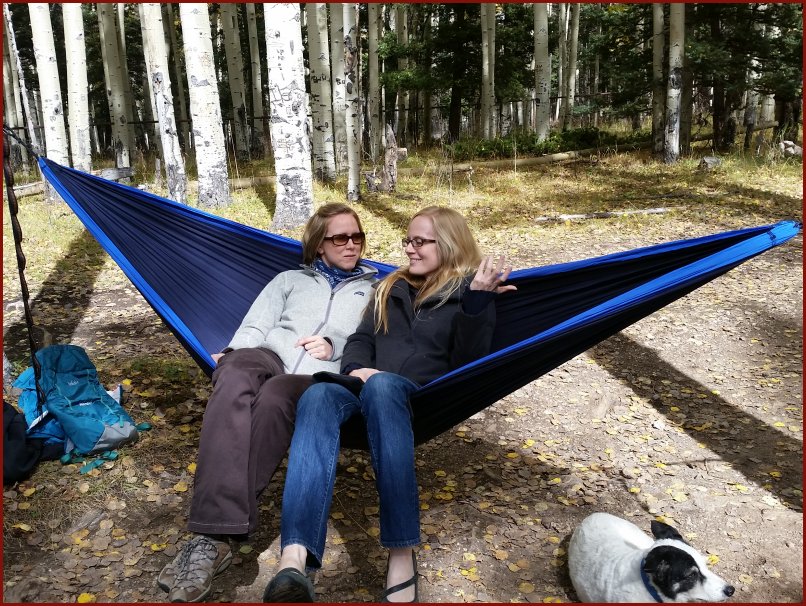 At the Aspen grove above the Old Pass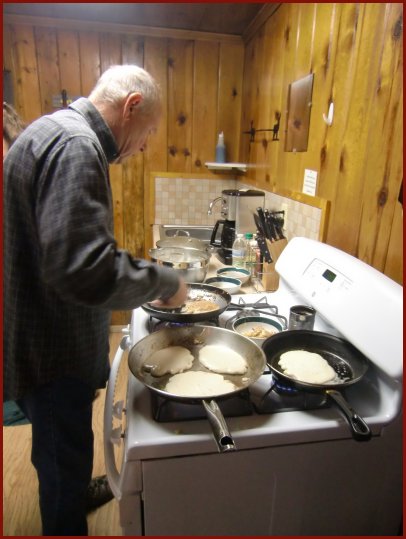 Tim cooking delicious pancakes for the group. Several others helped too. I just ate.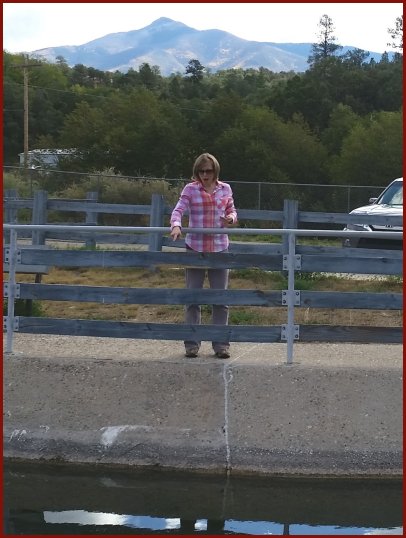 Audrey's first time to the Red River Fish Hatchery. That expression clearly indicates that her life has been changed by this remarkable experience :)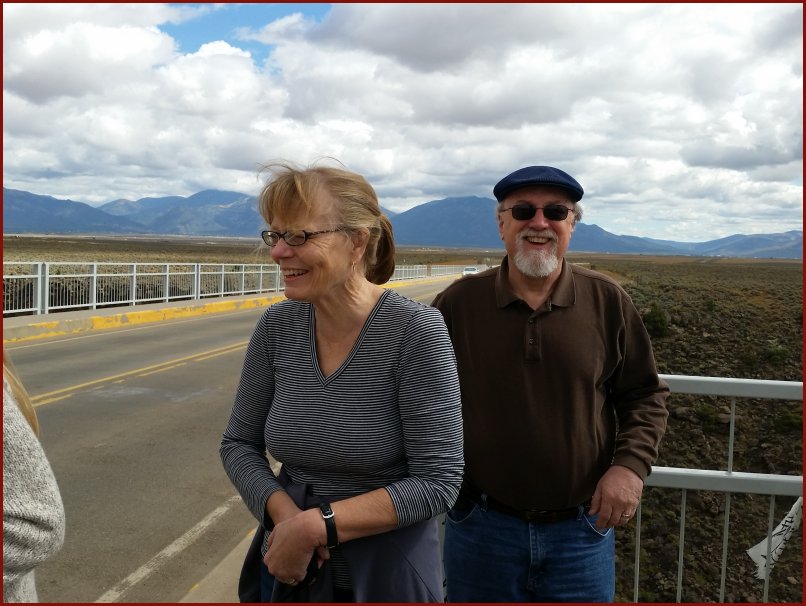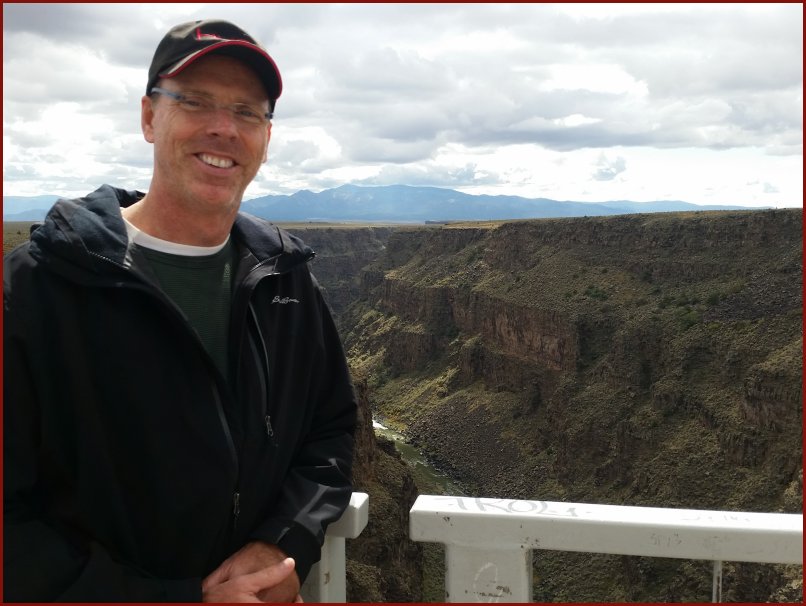 Stan & Nancy (top picture) and Jason (bottom) at the amazing, and somewhat nerve-racking, Rio Grande Gorge Bridge northwest of Taos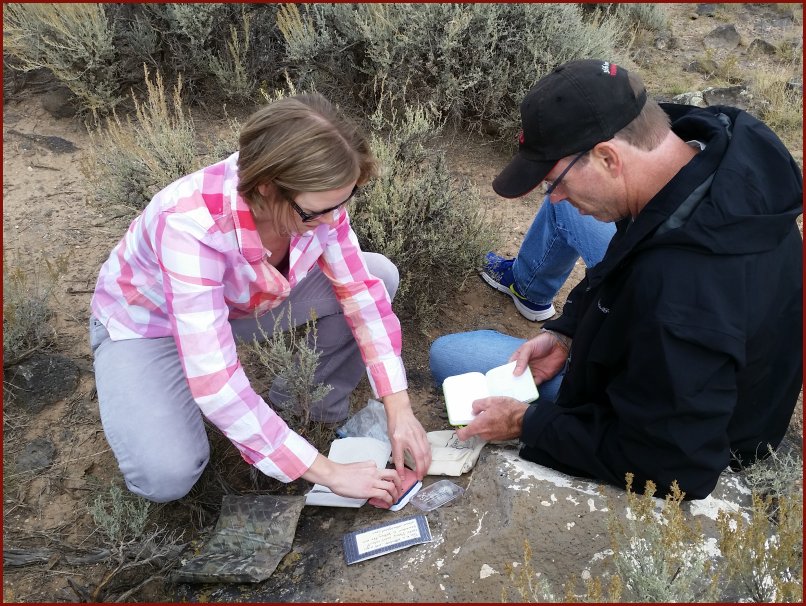 Audrey teaching Jason how to do mailboxing, er, letterboxing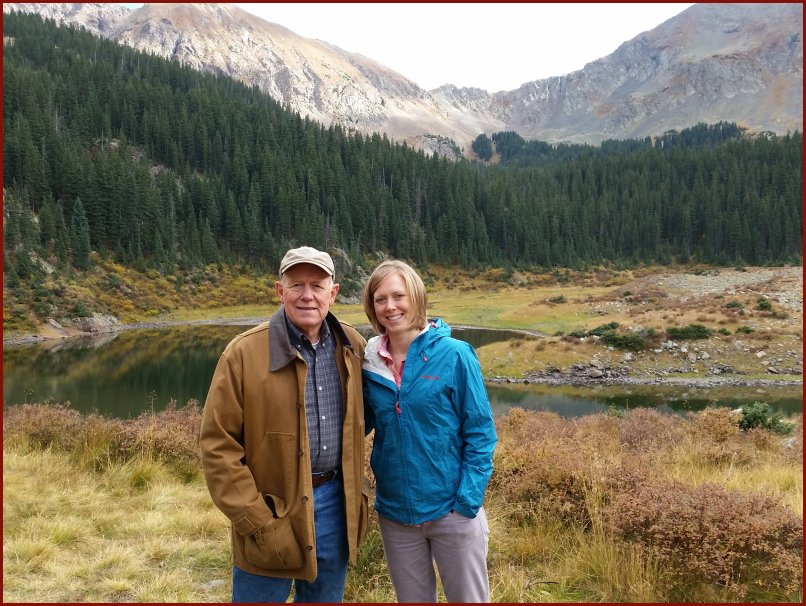 Tim & Audrey at Williams Lake (11,040 feet) just south of the Taos Ski Valley. It was a moderately exhausing 2-mile hike each way, but worth the view.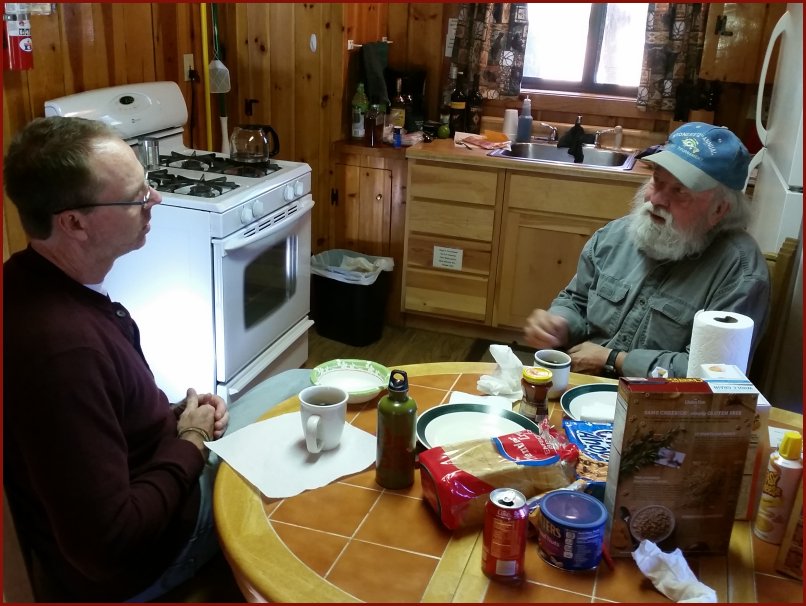 Dad brought Jason a cup of coffee most mornings. You can tell we're in my cabin by the Easy Cheese on the table.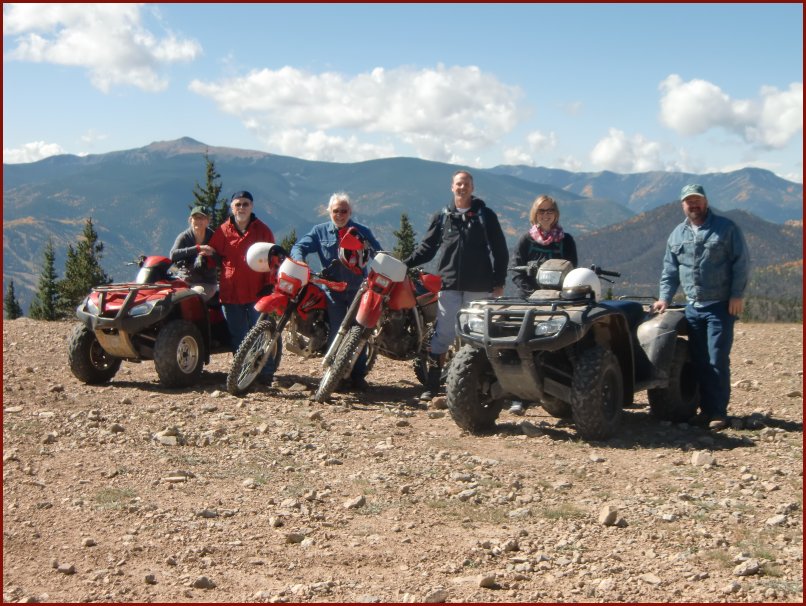 Greenie Peak (elevation 11,249 ft)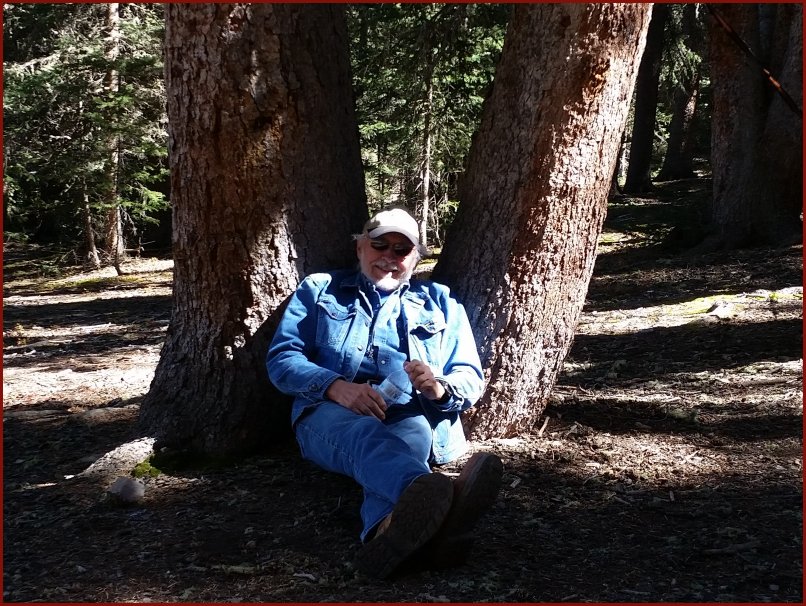 Chuck preparing for a siesta near the Midnight Meadows.
Click here for a video of Greenie Peak/Midnight Meadows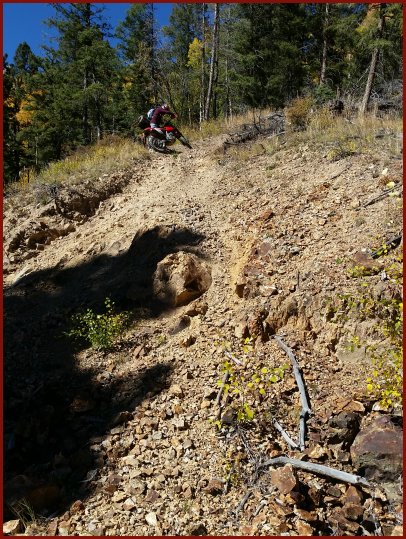 Jason on No-Gas Hill. All three of the hard hills seemed harder this year. Either I'm getting old, or they actually are getting tougher. I'll go with the latter. Pictures & videos don't show the steepness of hills very well - the bottom of No-Gas Hill is nearly vertical.
Click here for a video of No-Gas Hill
Click here for a video of Mogul Hill
Click here for a video of Triple Hill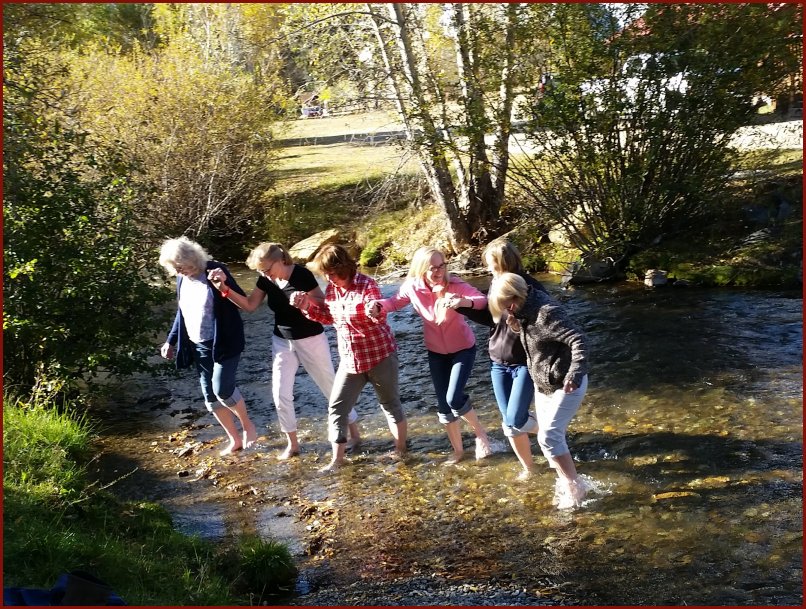 The annual Crossing Of The Creek in the cold Red River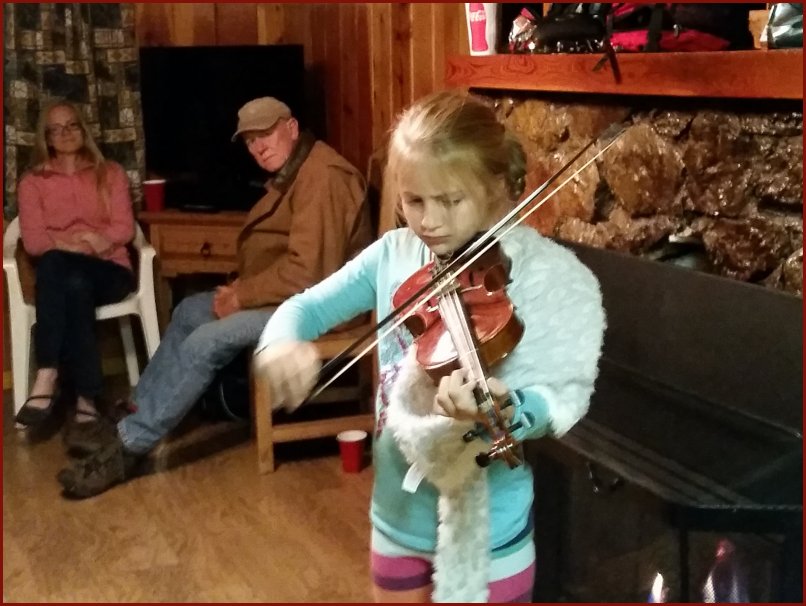 What a treat to hear this gal play her violin for us!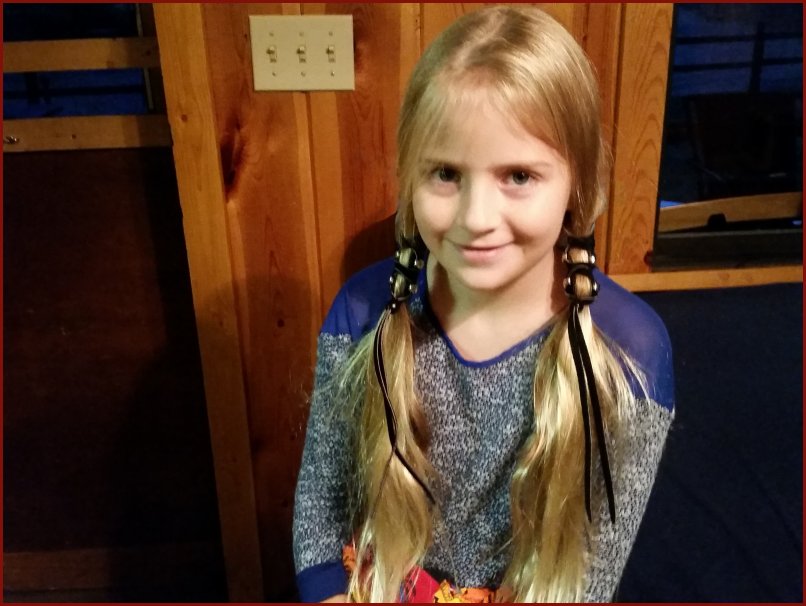 Very cool Native American hairbands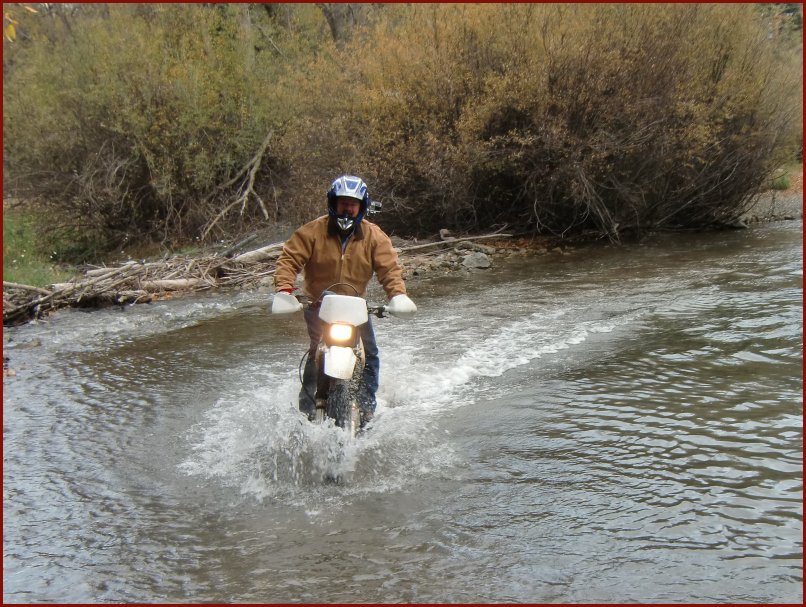 Me crossing the Red River on our way up to Goose Lake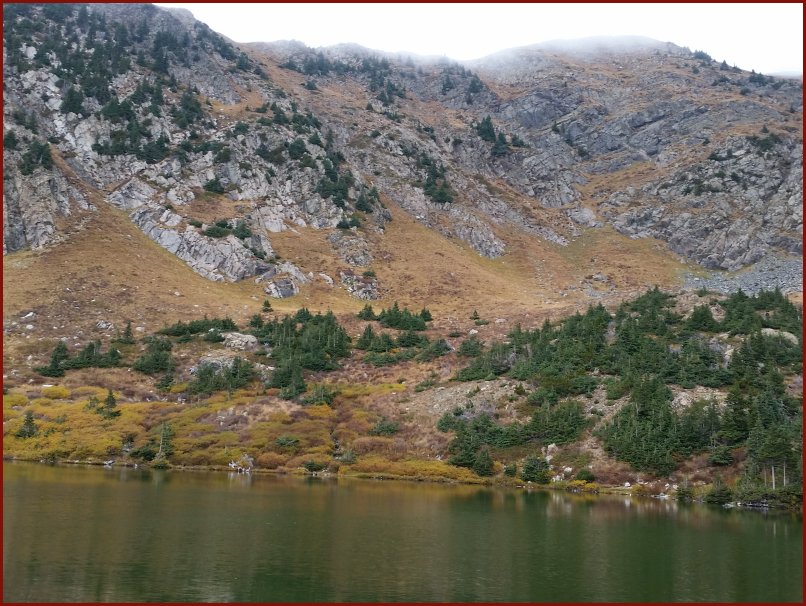 The beautiful Goose Lake (elevation 11,630 ft)
Click here for a video of Goose Lake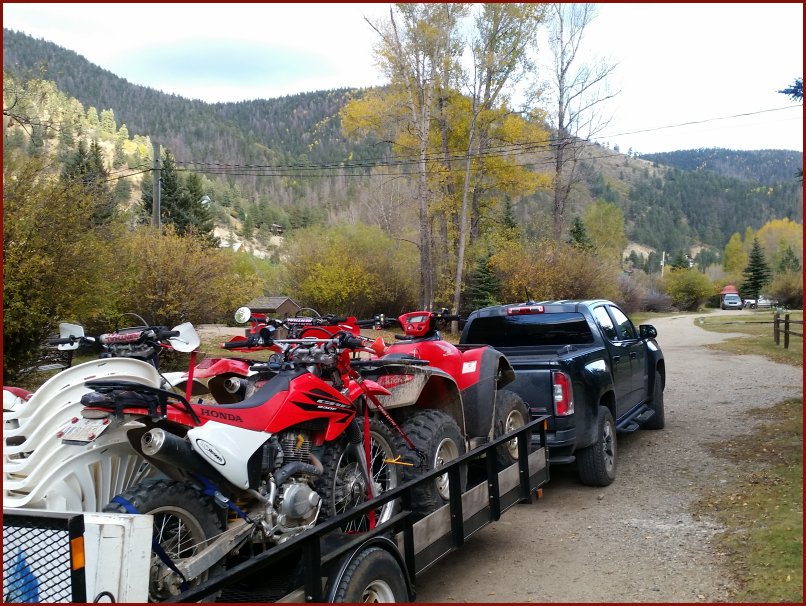 Dad's rig ready to head back to Texas

Return to my home page