Mountain Trip - Fall 2016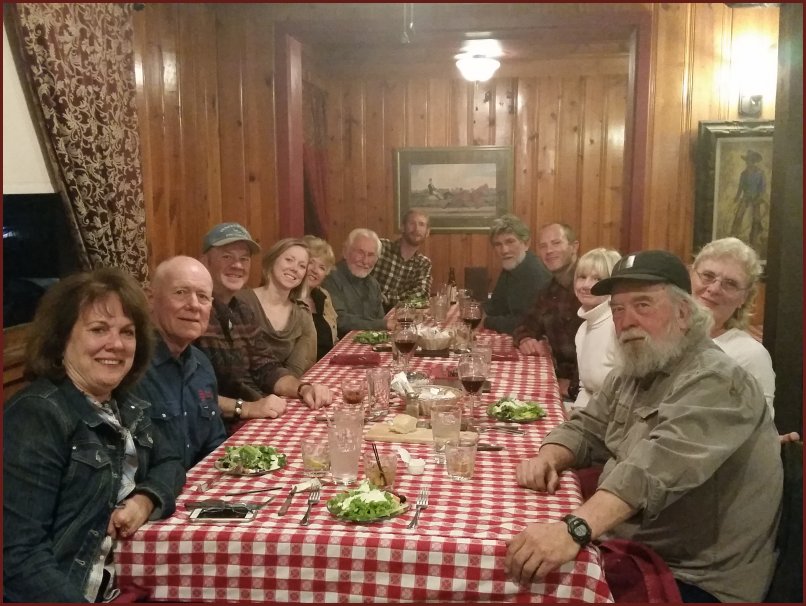 The "Dirty Dozen" at Texas Reds Restaurant
The Aspen trees in the Red River, NM area were spectacular this year. And the weather was beautiful - highs around 65, lows around 35 with mostly clear skies. The following 12 people made this year's trip to the Rockies: Dan Stone, Brad Stone, Chuck Mandernach, Marci Taft, Tim & Debbie Speck, Audrey Speck, Trevor Speck, Chip & Judy Speir, Daniel Speir, and P.J. Ward. Audrey's dog, Sampson, also made the trip.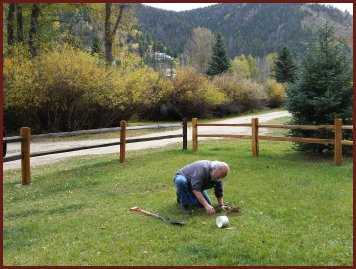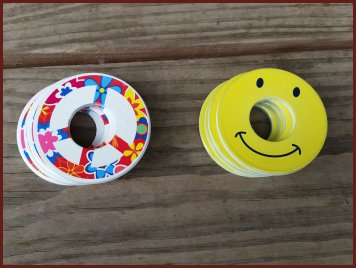 Dad preparing the washer pits in front of cabin #20 at the Rio Colorado Lodge. And this year I brought some new washers :)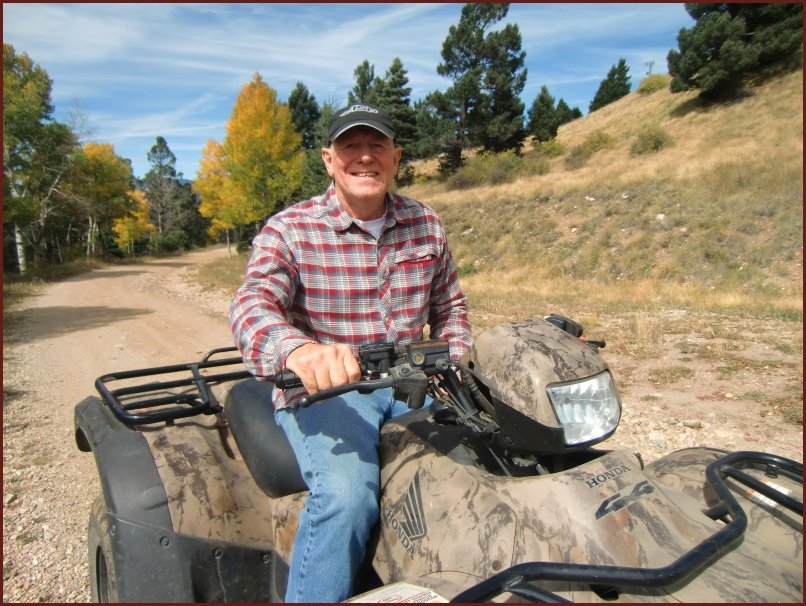 Tim heading up to Red River's Old Pass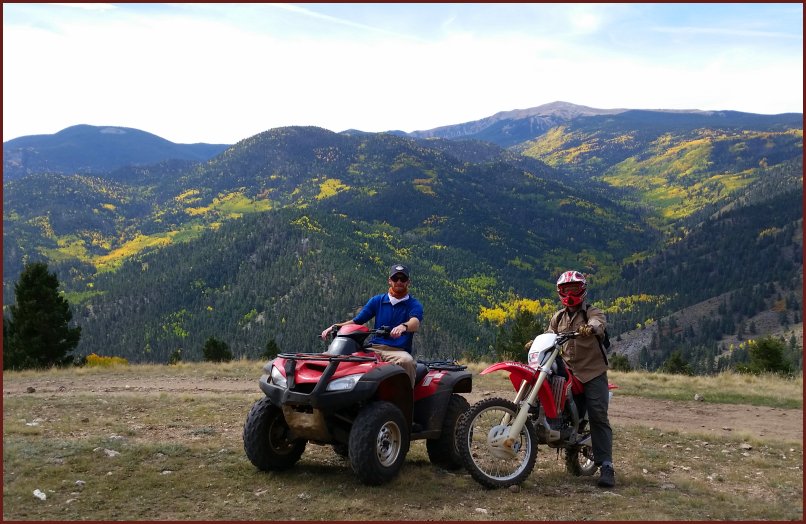 Daniel & Trevor just above the Old Pass (roughly 10,000 ft)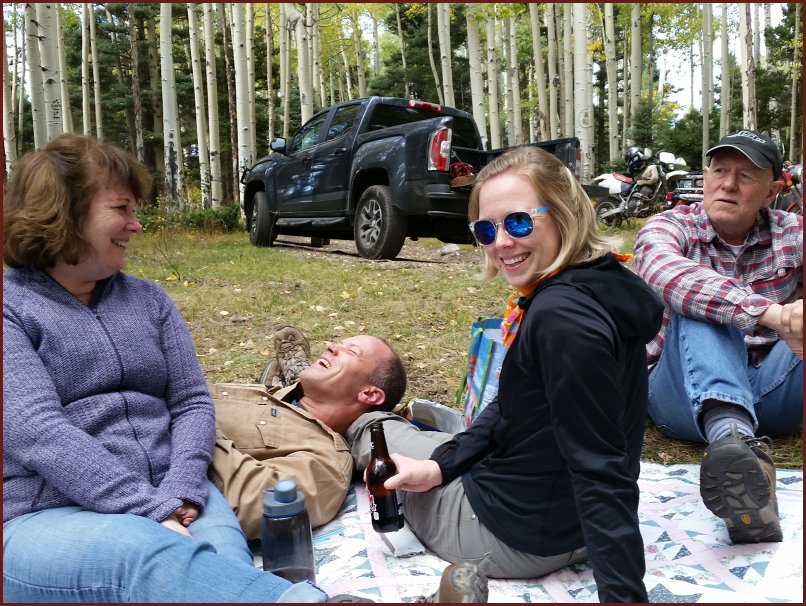 The Speck family at the "Aspen Grove" near the Old Pass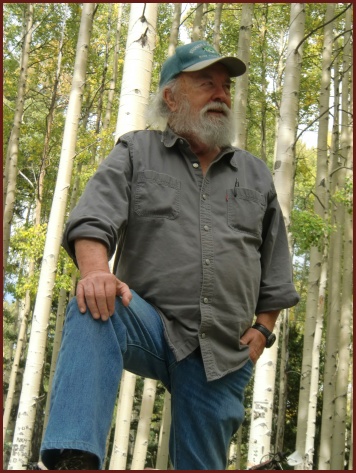 Dad in some pretty Aspen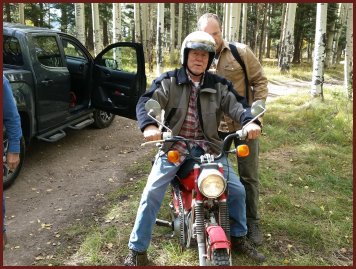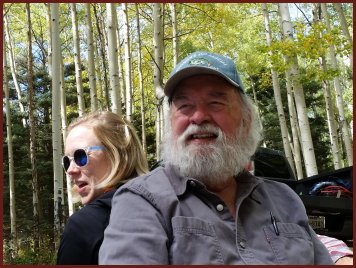 At the "Aspen Grove"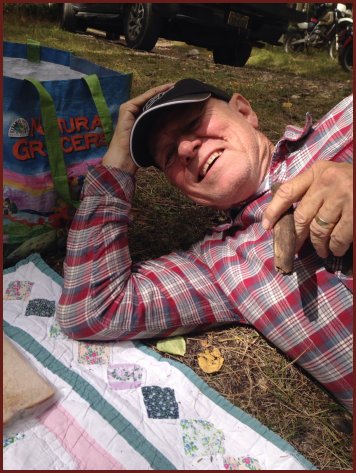 Tim pretending that a stick is a cigar

Me & Debbie listening to live music at the bar at Texas Reds restaurant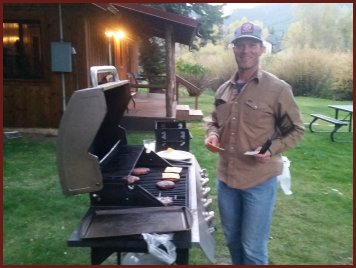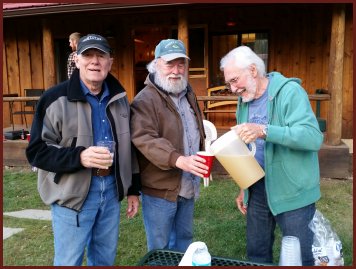 Trevor grilled some terrific burgers for a cookout, and Chuck & Marci made a very tasty adult drink :)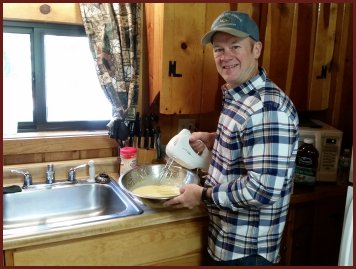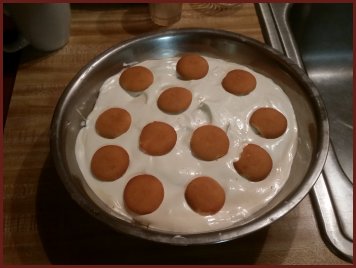 I brought my electric mixer from home to help make my banana pudding for the cookout :)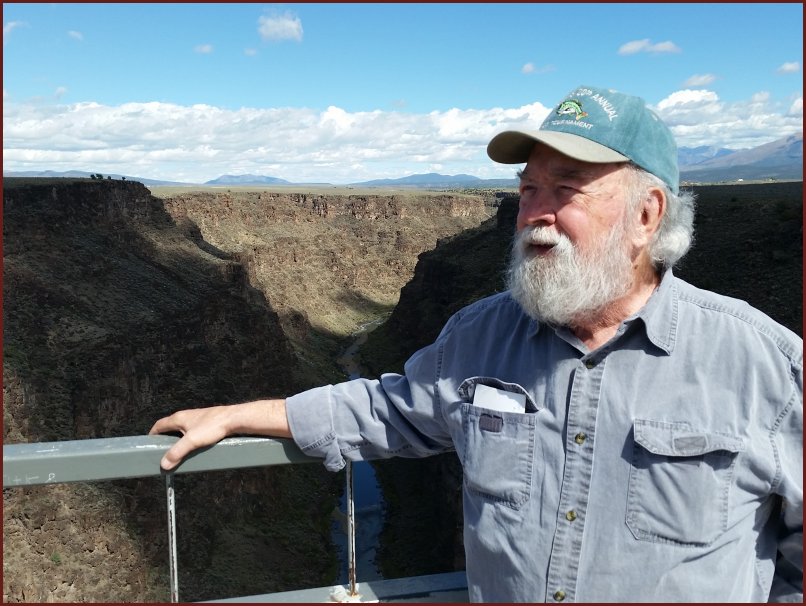 Dad at the Rio Grande Gorge Bridge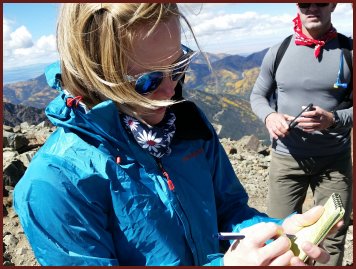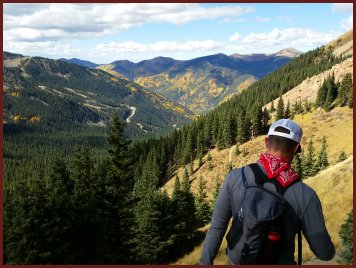 A few of us hiked Wheeler Peak (13,161 feet) this year. Wonderful views!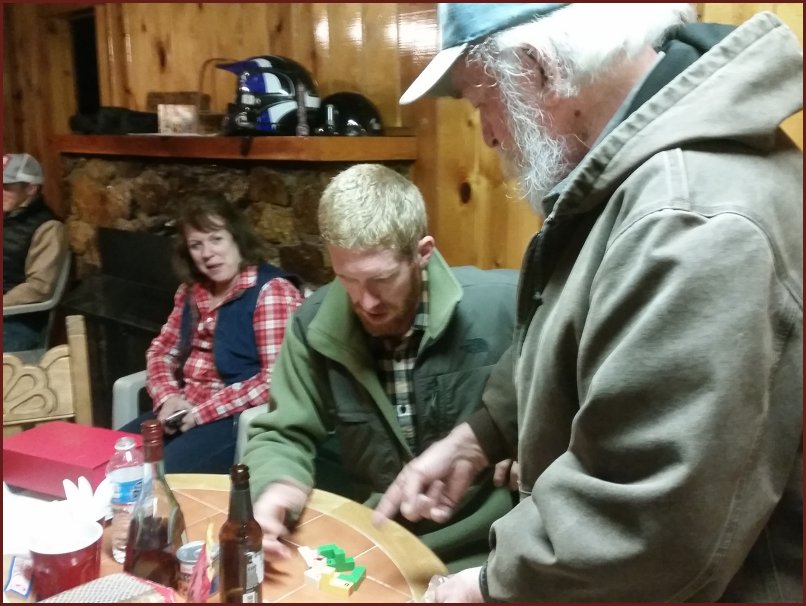 Dad explaining the "Zobrist Cube" 3-D puzzle to Daniel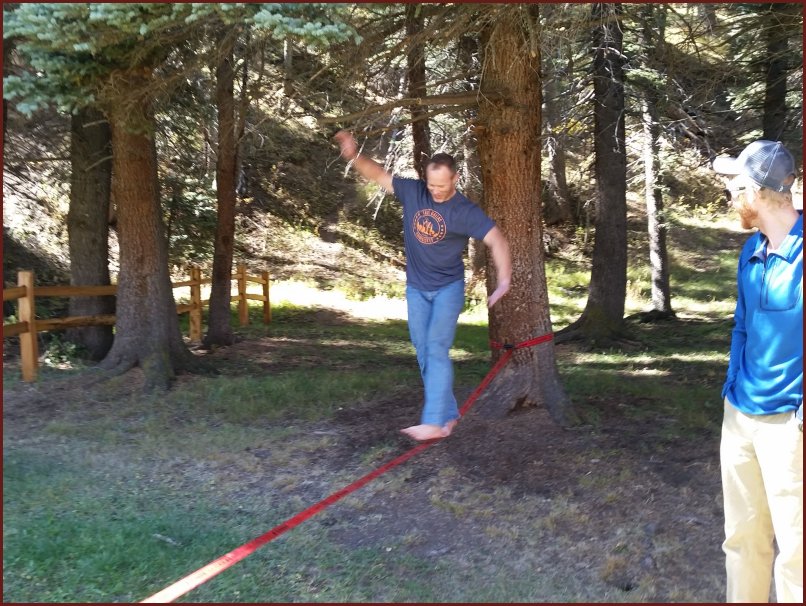 Trevor on Daniel's "slackline". That thing was as challenging as a Zobrist Cube.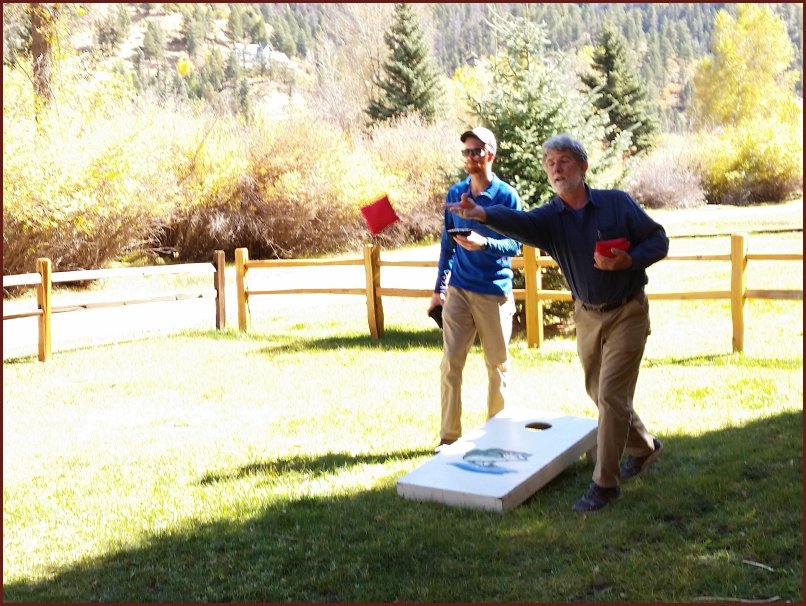 Daniel & Chip playing cornhole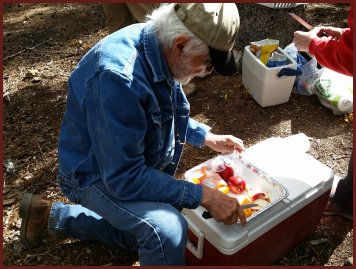 Preparing for the cookout near Midnight Meadows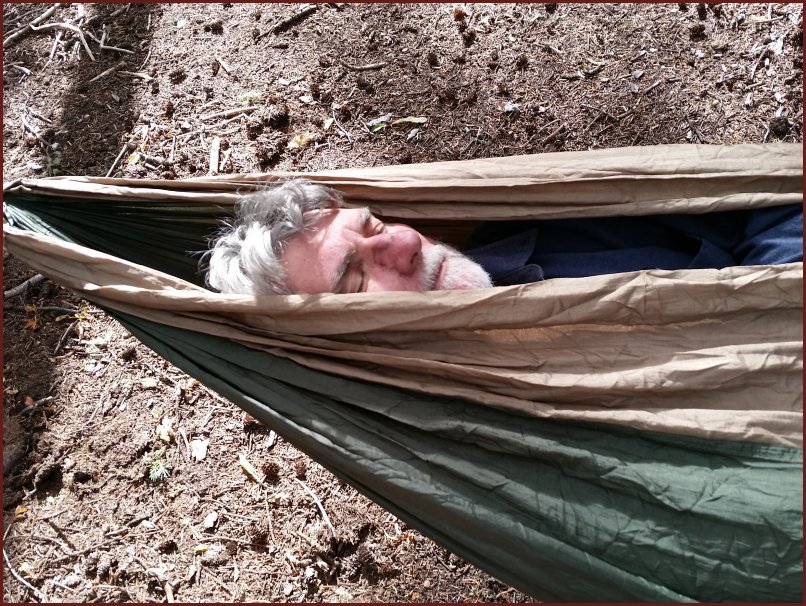 Chip taking a snooze near Midnight Meadows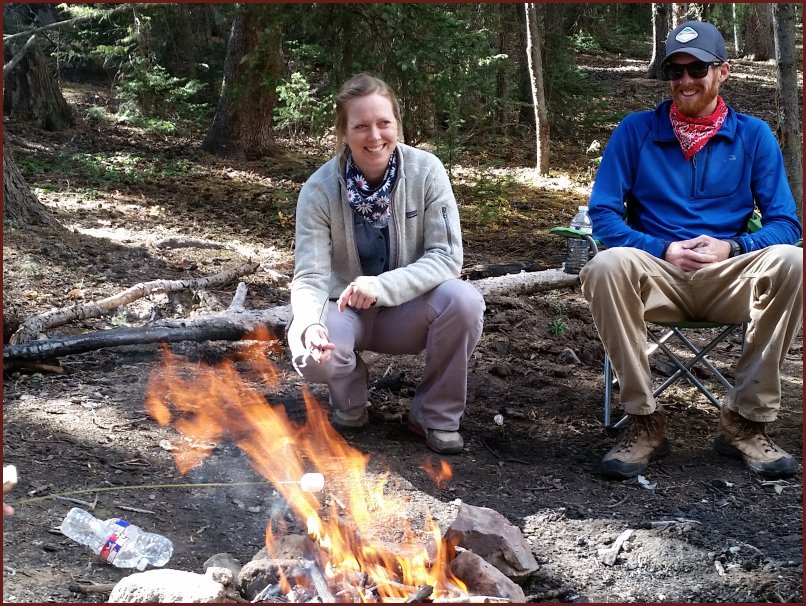 Roasting marshmallows for S'mores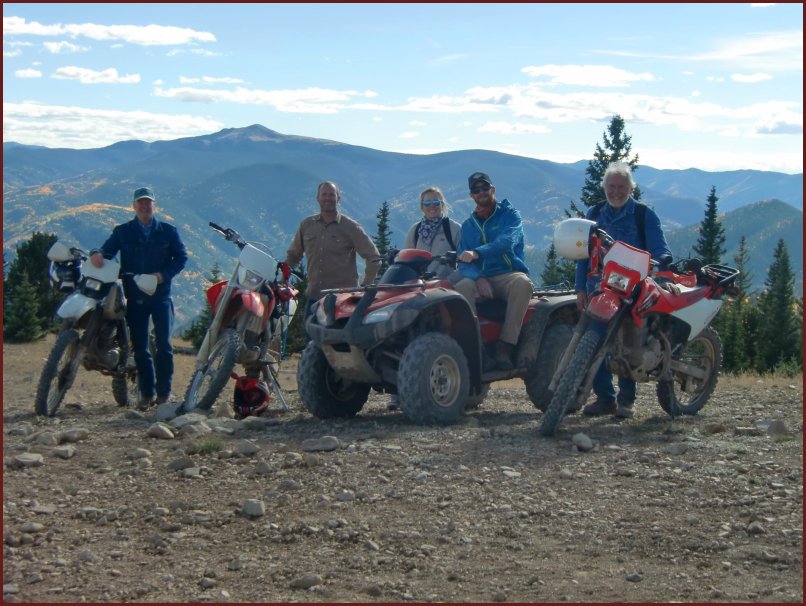 Greenie Peak (elevation 11,249 ft)
Me (Brad), Trevor, Audrey, Daniel, Chuck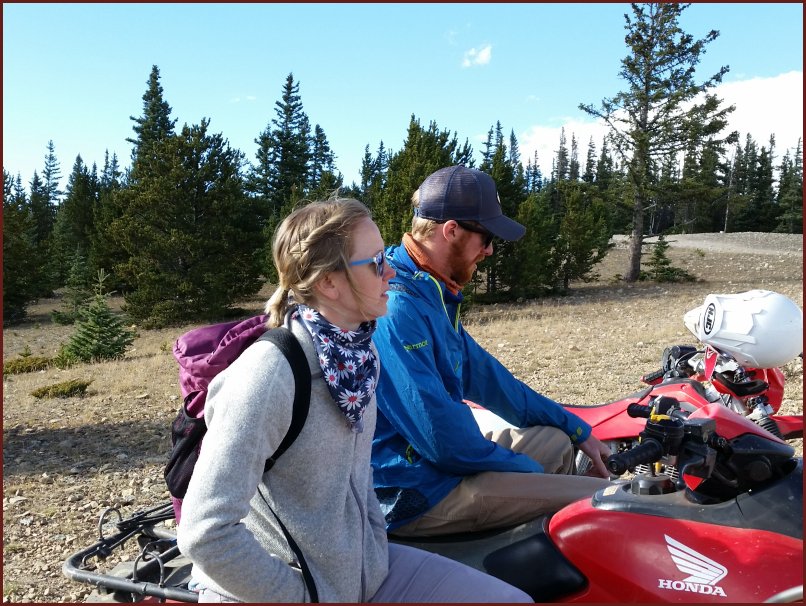 Audrey & Daniel at Greenie Peak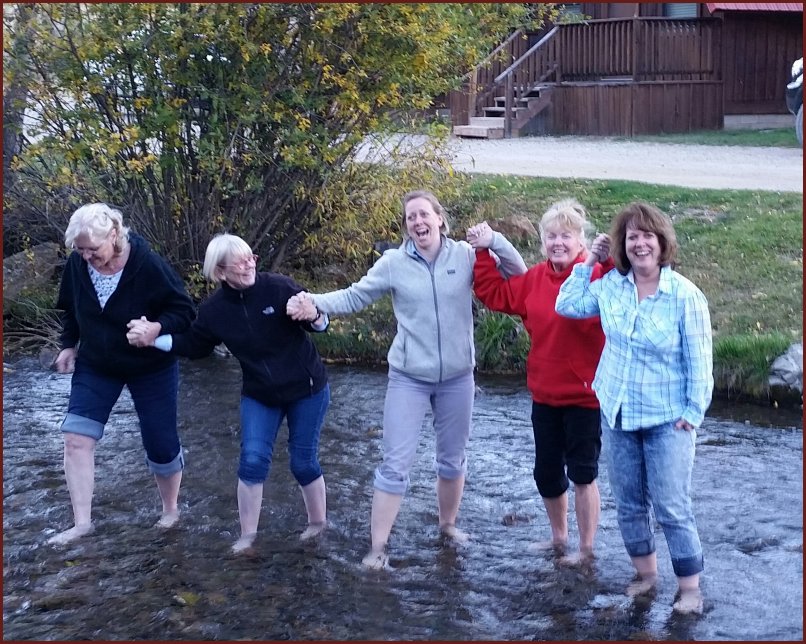 The annual Crossing Of The Creek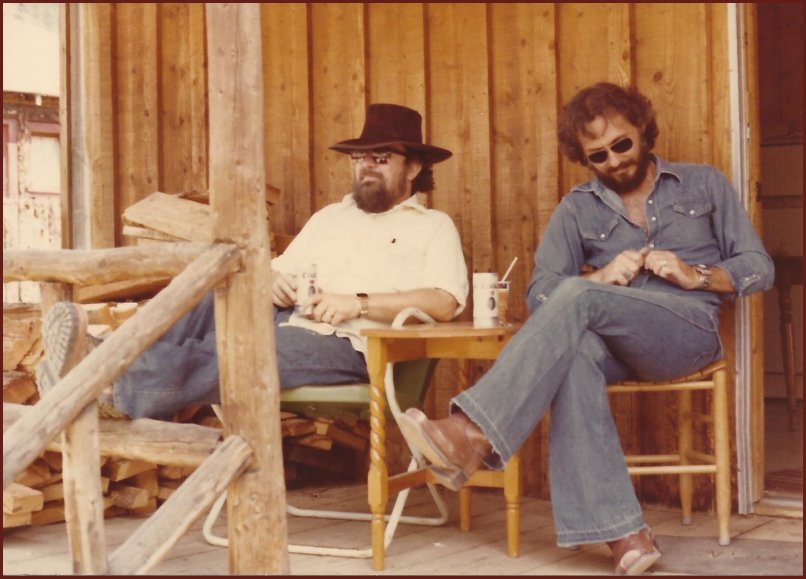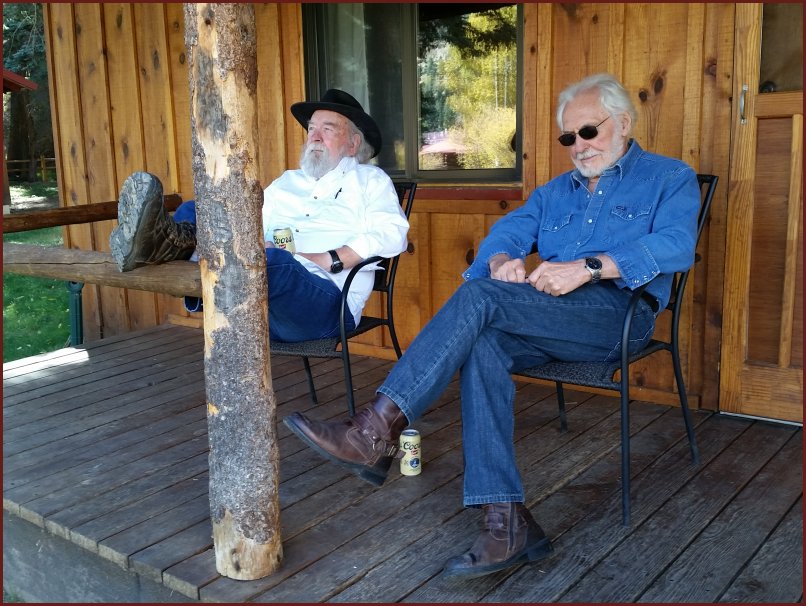 This year marks the 40th anniversary of our first trip to Red River, NM back in 1976. We have returned to the Rio Colorado Lodge nearly every year since. The top picture is of Dad & Chuck in 1976 at cabin #4, and the bottom picture was taken 40 years later in 2016 at cabin #21 (purposely posed to resemble the prior picture). Here's to many more years of good times in the mountains.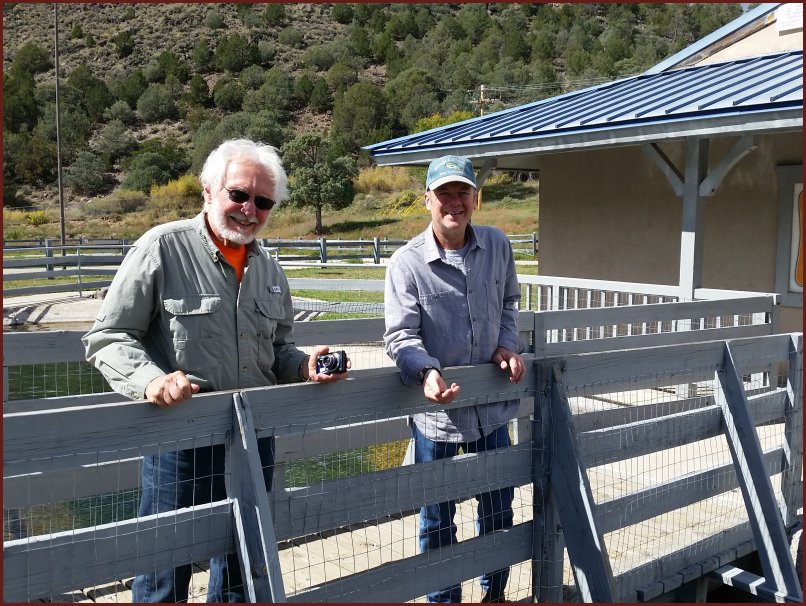 Chuck & me at the Red River Fish Hatchery. That place is awesome.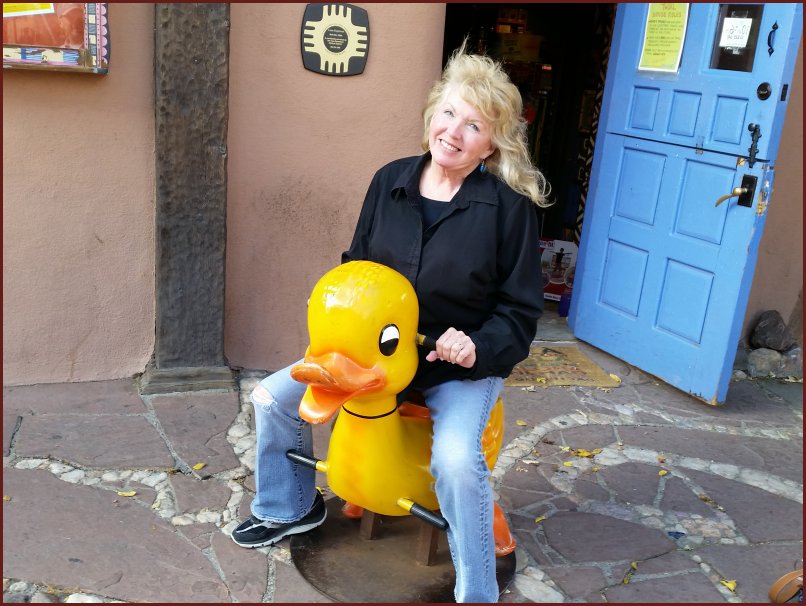 Marci outside the Alley Cantina in Taos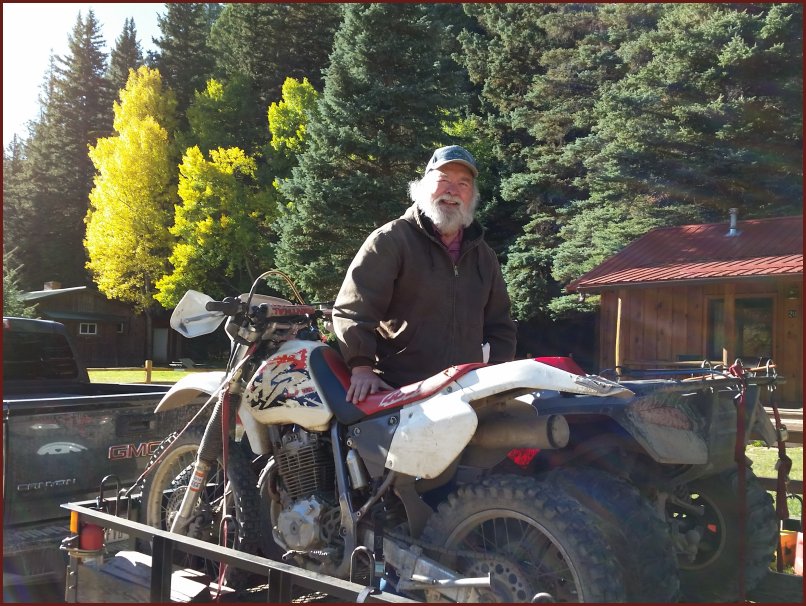 Dad getting the toys ready before a ride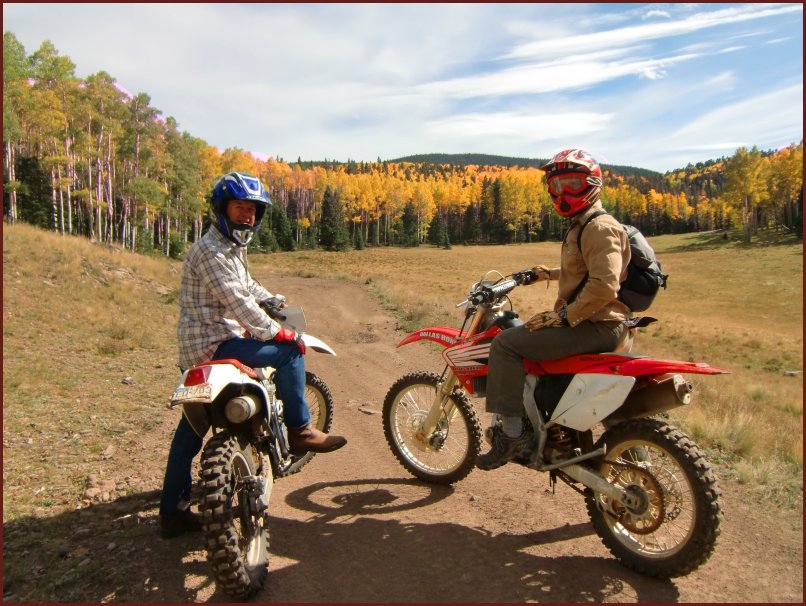 Chuck snapped this picture of me & Trevor at Foster Park just down from the Old Red River Pass. The Aspen were beautiful this year.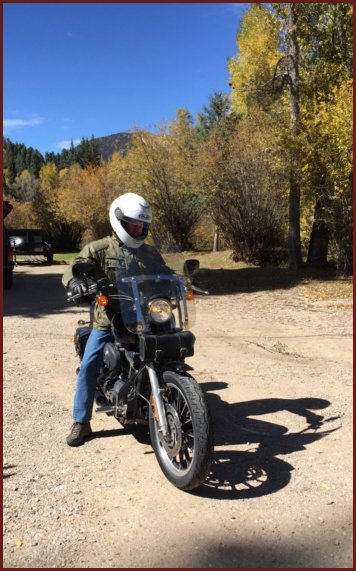 Chuck was nice enough to let me take his Harley for a ride through the mountains. What a great bike!

Return to my home page