Mountain Trip - Fall 2017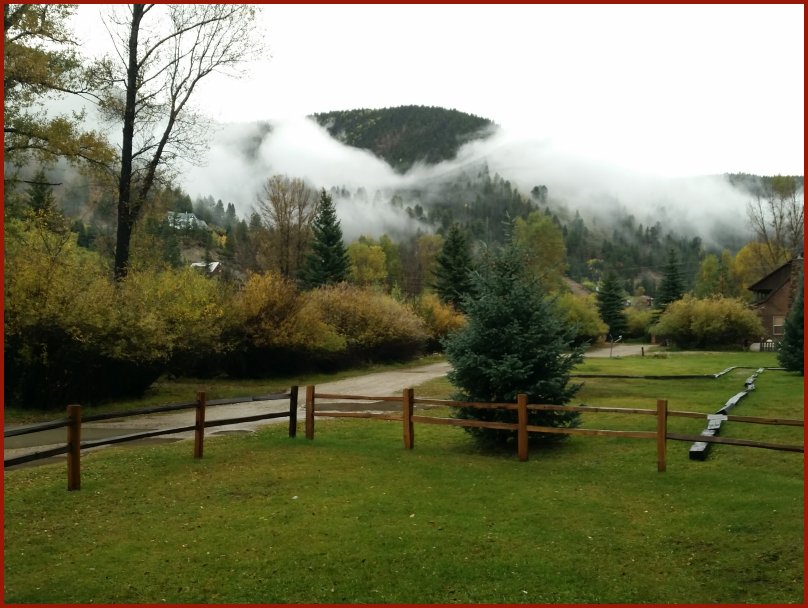 The first few days of this year's trip to Red River, NM were uncharacteristically rainy. But even so, the scenery was beautiful (this was the view from my front porch). The last several days were beautiful - sunny with highs around 60, lows around 35. The following 10 people made this year's trip to the Rockies: Dan Stone, Brad Stone, Chuck Mandernach, Jason Hale, Stan & Nancy Ferguson, Tim & Debbie Speck, Chip & Judy Speir. The Ferg's dog, Murphy, also made the trip.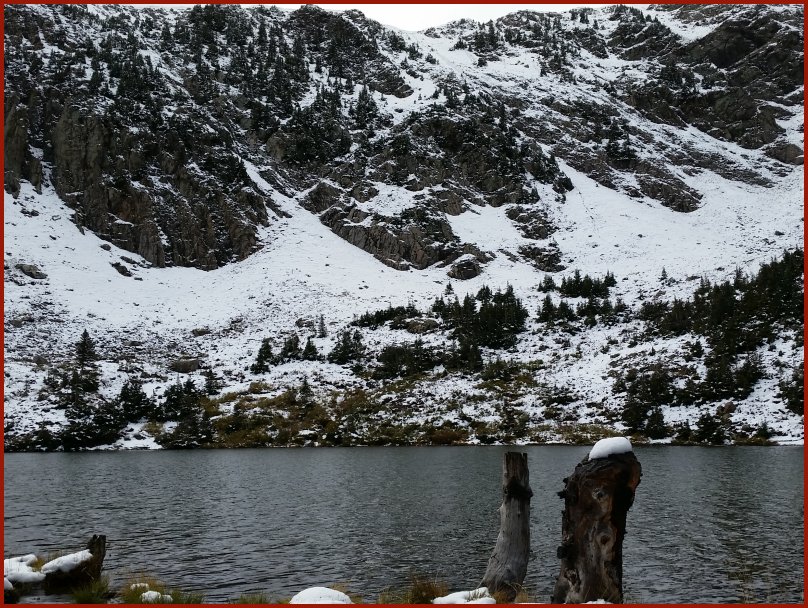 Jason and I took a great ride up to Goose Lake (elevation 11,630 feet). The fresh layer of snow near the lake was stunning.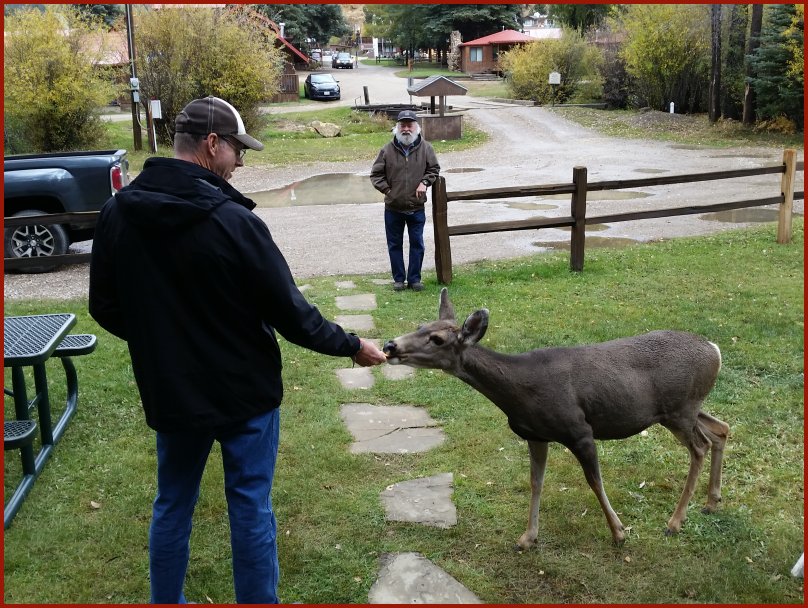 Jason feeding one of the many deer that visited our cabins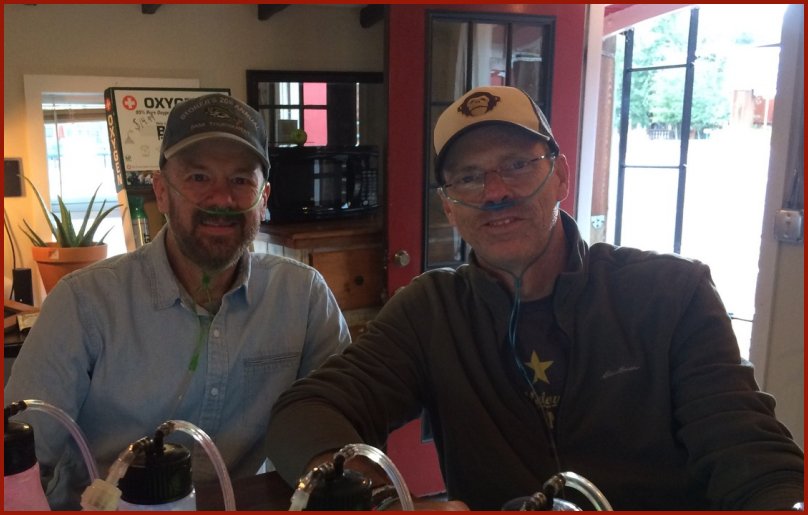 Jason & I took several 5-mile hikes this year. After a hike up Mallette Canyon, we stopped by a new Oxygen Bar in town. We didn't notice any obvious positive effects from inhaling the scented oxygen, but no ill effects either :)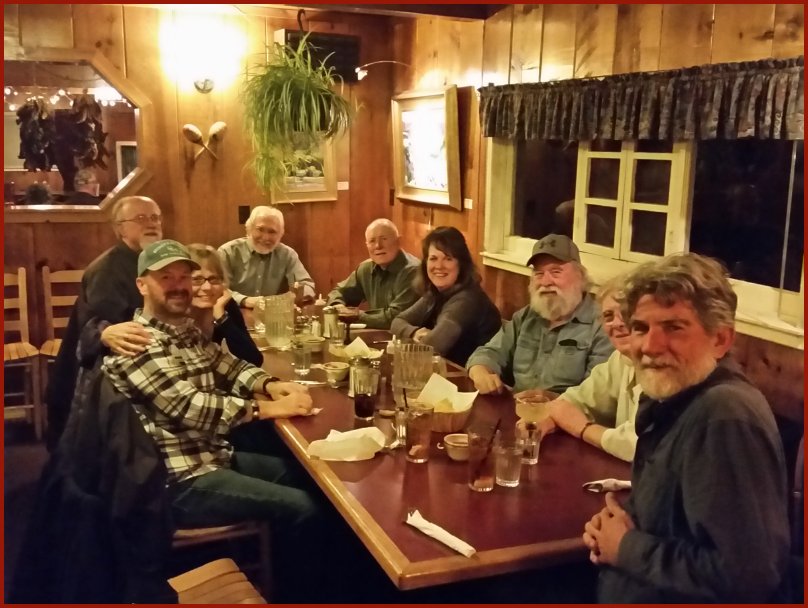 The gang (minus Jason) at Sundance Mexican Restaurant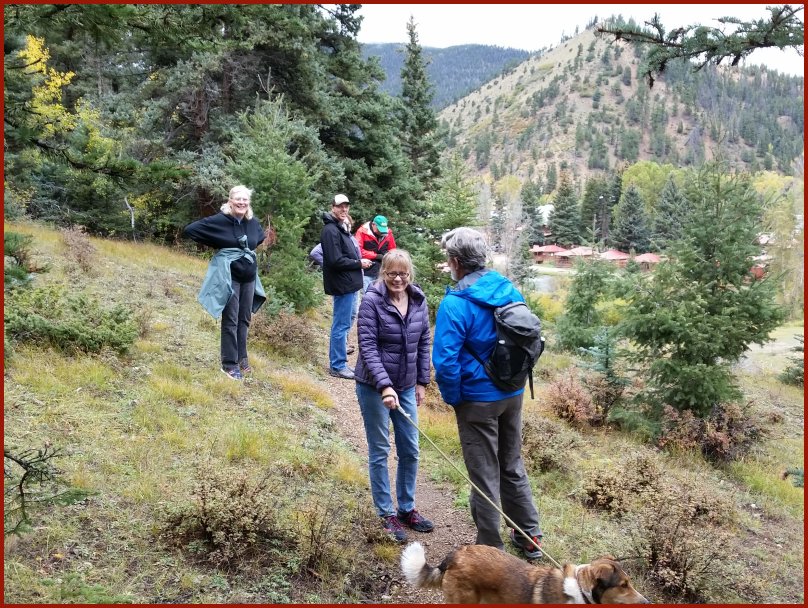 Hiking the trail behind the cabins that leads to the Goose Lake jeep trail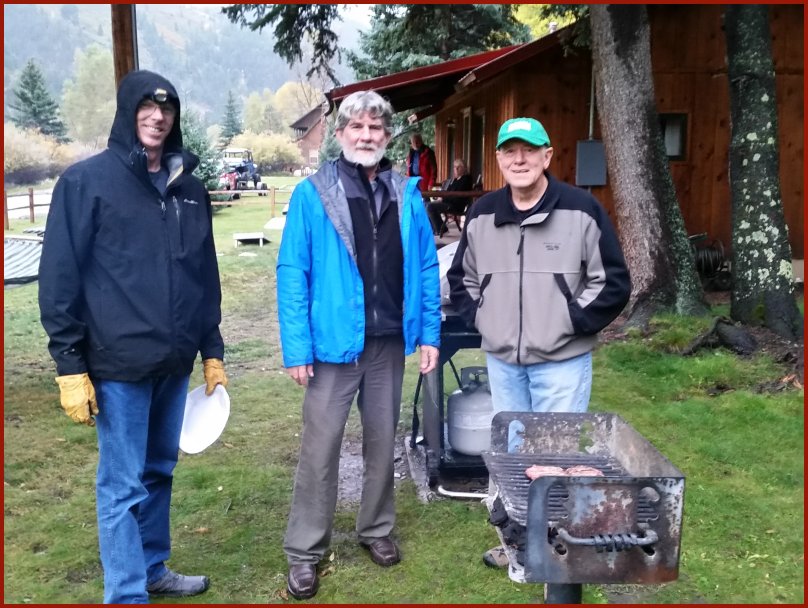 Cooking burgers in a drizzle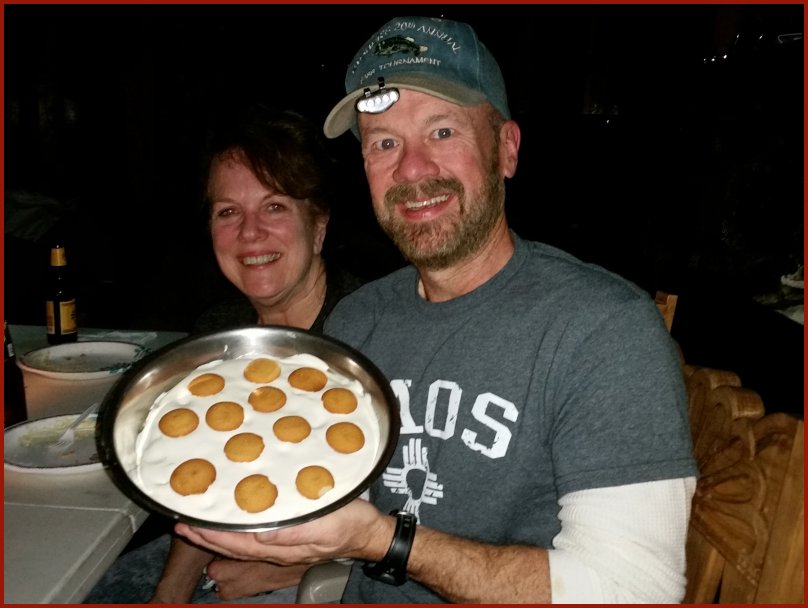 Due to the rain, we moved the hamburger cookout inside mine & Jason's cabin. Oh, and then most of Red River lost power, so we ate under flashlight. But it all worked out, and my banana pudding turned out very good.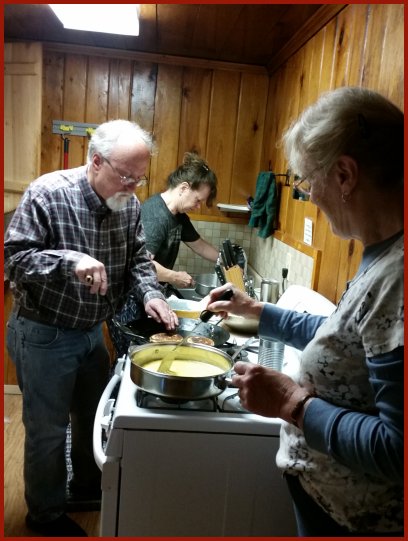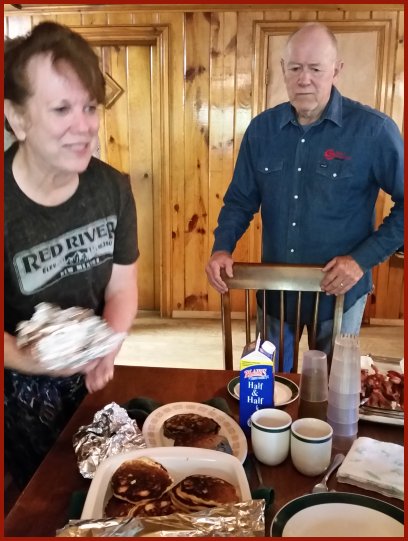 The annual pancake breakfast at the Speck's cabin was delicious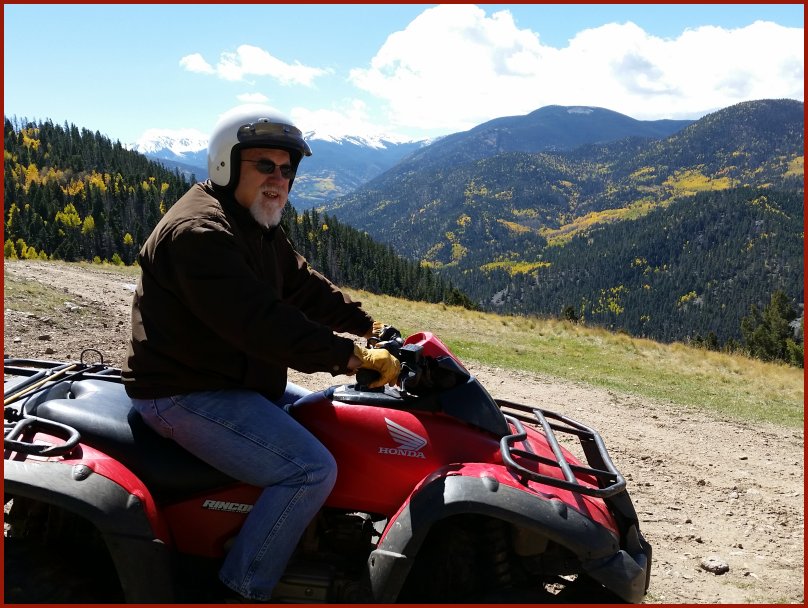 Stan near the Old Pass above Red River, NM (approximately 10,000 feet)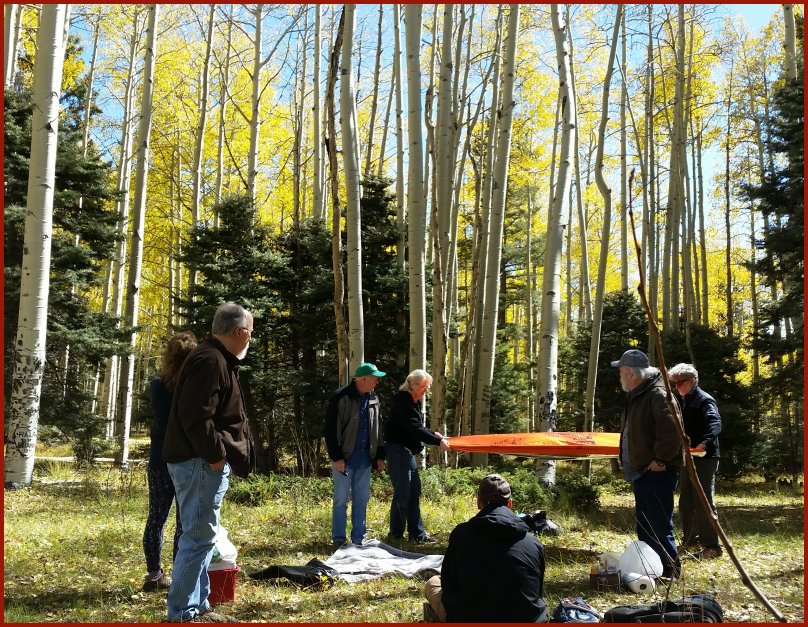 Preparing for a picnic under the golden Aspen trees near the Old Pass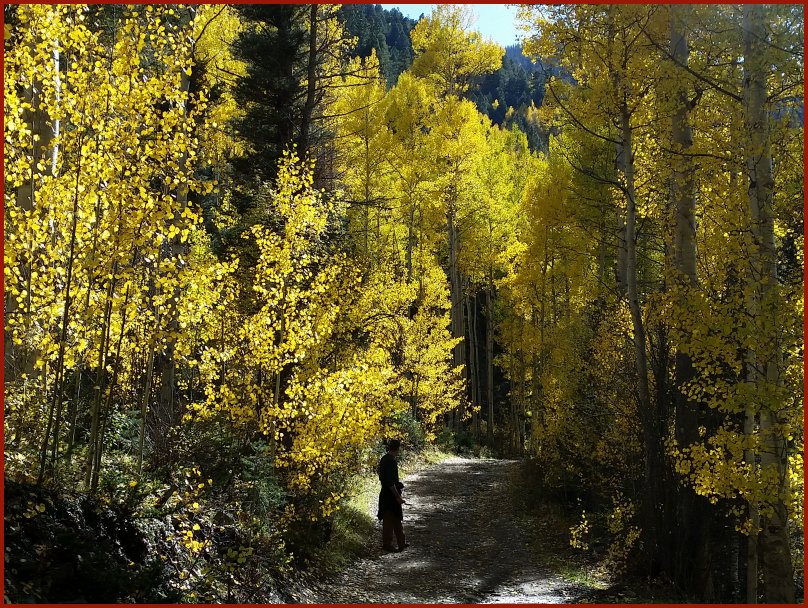 Jason & I took a scenic hike up the Pioneer Loop trail toward the old Caribel Mine. The Aspen trees were spectacular along the trail!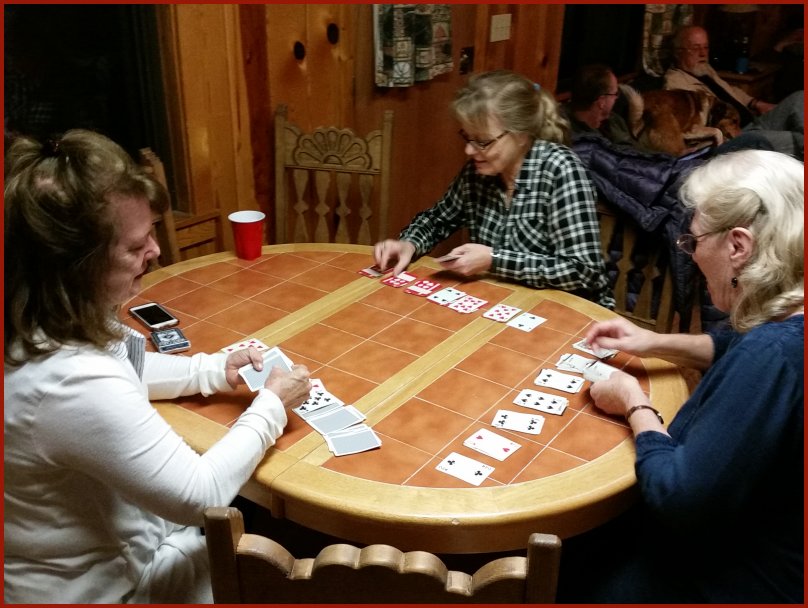 The gals playing double solitaire in mine & Jason's cabin - they are very good.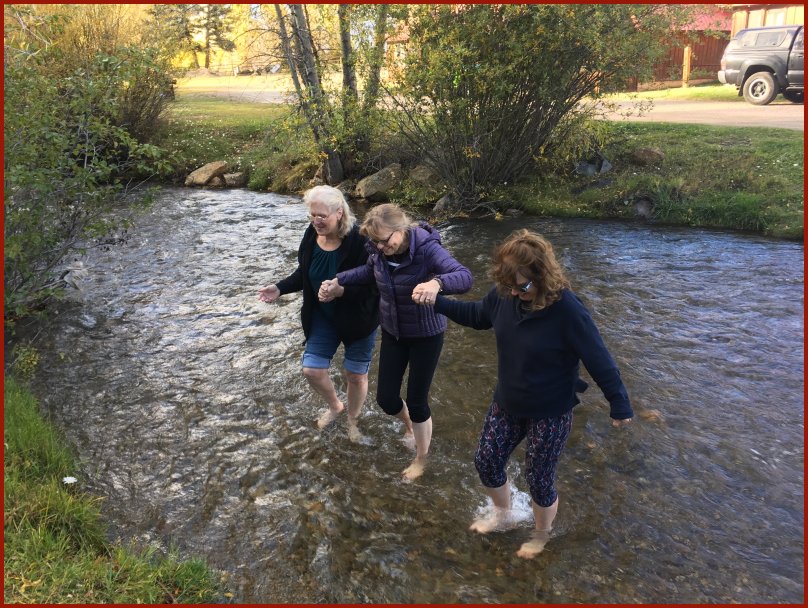 The annual Crossing Of The Creek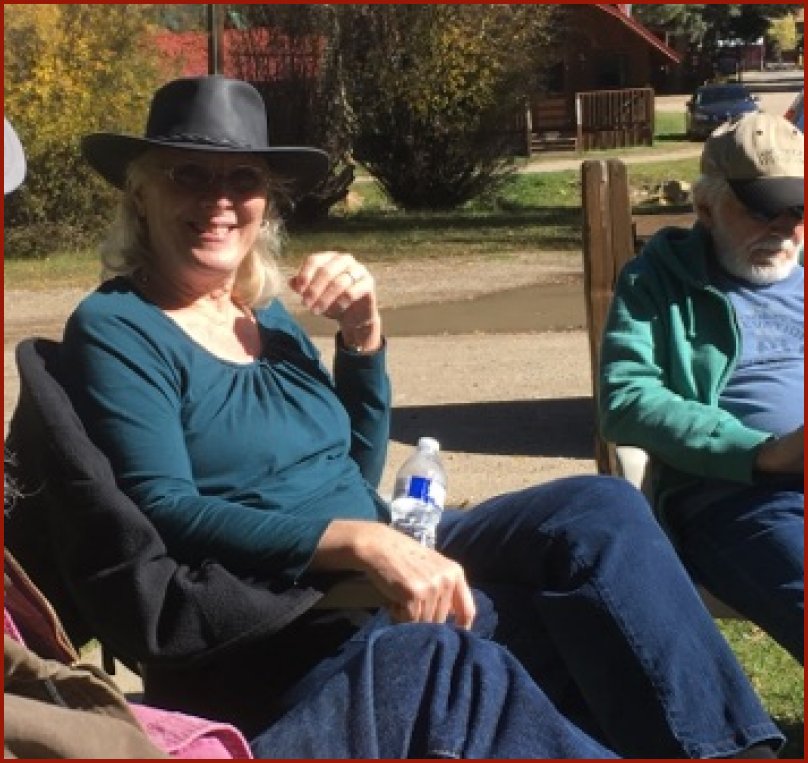 Judy looking good in Dad's hat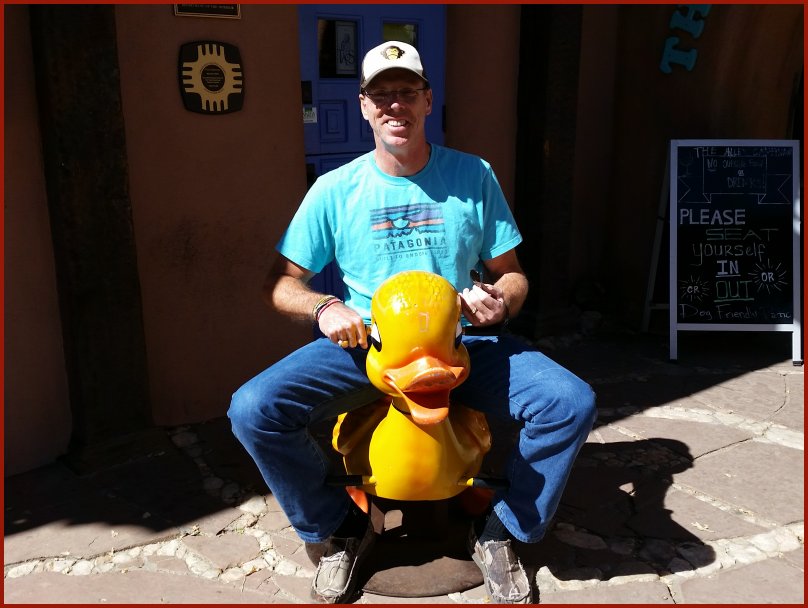 Jason outside the Alley Cantina Restaurant in Taos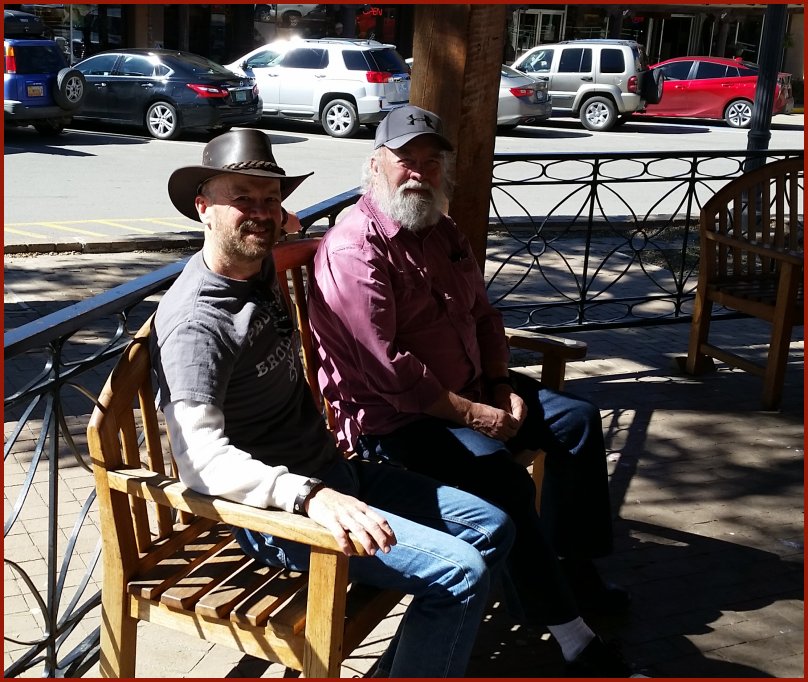 Me and Dad in Taos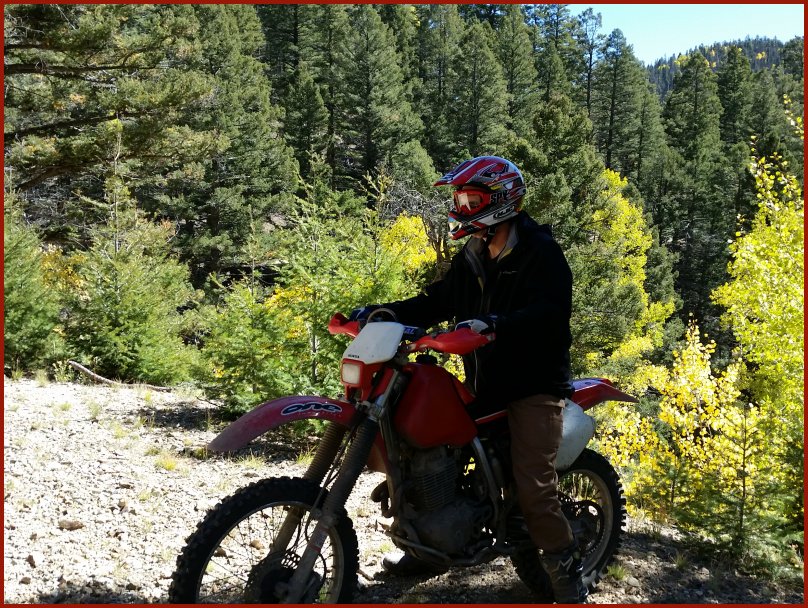 Jason preparing to go up No-Gas Hill. For the first time in a few years I got lucky and cleaned all 3 hard hills (Mogul, No-Gas, Triple).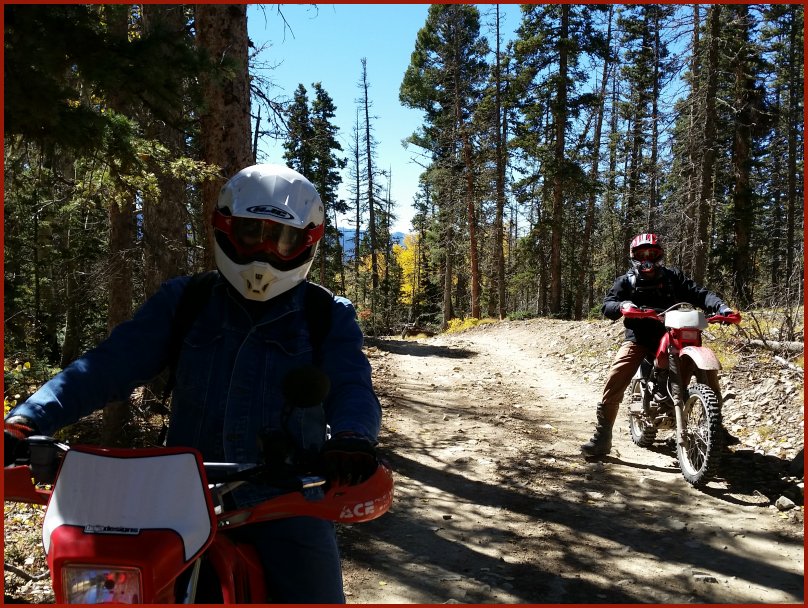 Chuck and Jason on the way to Greenie Peak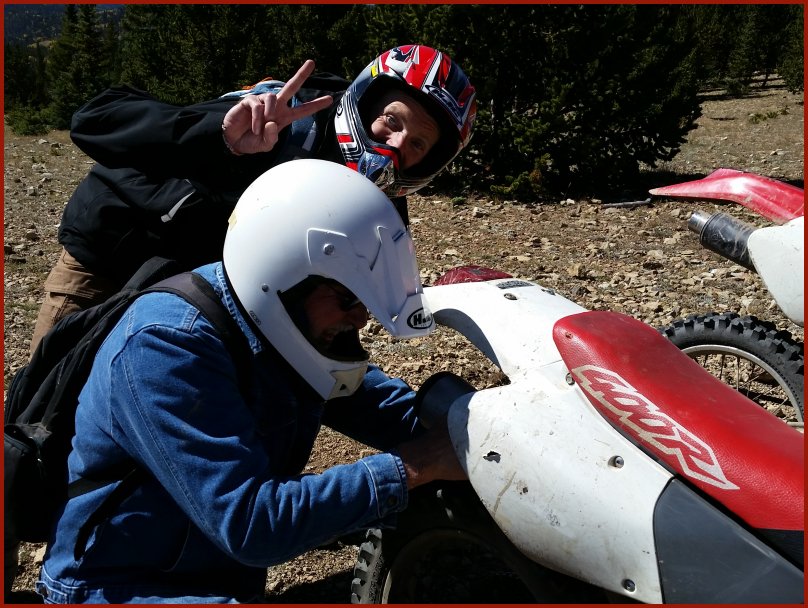 Chuck securing my loose SuperTrapp exhaust pipe with a bungee cord, as Jason "helps"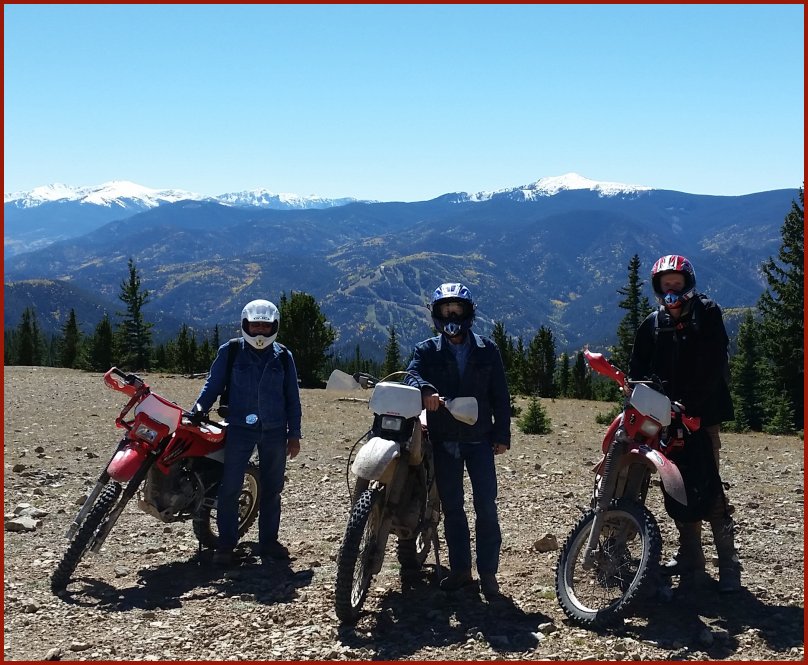 Chuck, Brad, Jason at Greenie Peak (elevation 11,249 ft)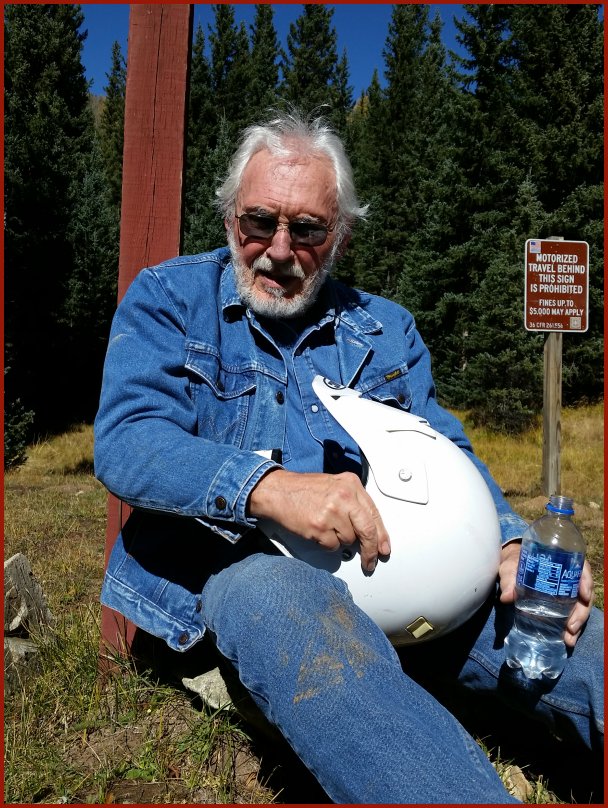 Chuck having a snack near Greenie Peak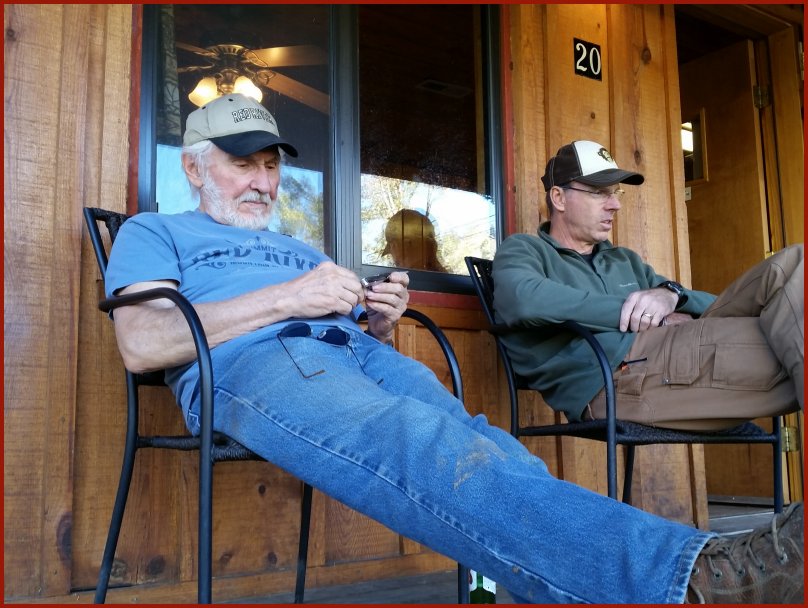 Chuck and Jason on cabin #20's front porch

Return to my home page