Mountain Trip - July 2000


Once again me, dad, David Hood and Neil Sanders were the only ones who could do the mountain trip this year. Instead of camping out we stayed at The Rio Colorado lodge in Red River, NM. I've been going there since I was ten. Those rustic cabins sure bring back memories.

We decided to do a Summer trip this year. Normally we go in October to see the Aspen turn bright yellow and to avoid tourists. But it was kinda nice seeing a lot of families and small kids this trip. Plus we got to see Michael Martin Murphy perform in Red River. Although we had to sit through about twenty "cattle ranching/hardships on the trail" songs, without any beer, to finally hear "Wildfire".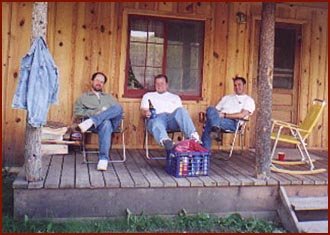 *** Porch Sittin' At The Rio Colorado Lodge ***

We did a lot of this after our rides. As we get older I notice we spend less time riding and more time recovering. But what a way to recover!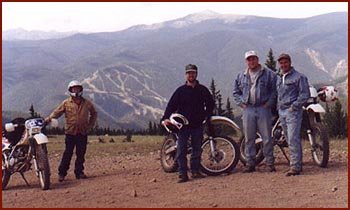 *** Greenie Peak (elev. 11,249 ft) ***

From left to right: Dan Stone, Brad Stone, Neil Sanders, David Hood.
That's the Red River Ski Area between my dad and myself and Gold Hillis nearly centered in the picture.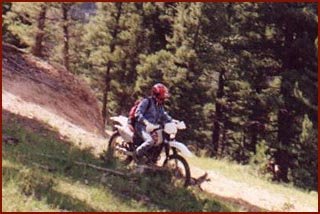 David Hood at the bottom of "Triple Hill"

Return to my home page