Dan & Brad's Trip Out West
(Late June 2014)


In June 2014, Dad & I began driving north on Hwy 287 in north Texas, and we took it all the way to Yellowstone. Seven days - and 3,333 miles - later we had visited many places I had never been before: the Grand Tetons, Yellowstone, Mt. Rushmore, Devil's Tower, and many more. It was a terrific trip. Dad did most of the navigating and planning for the trip - thanks Dad!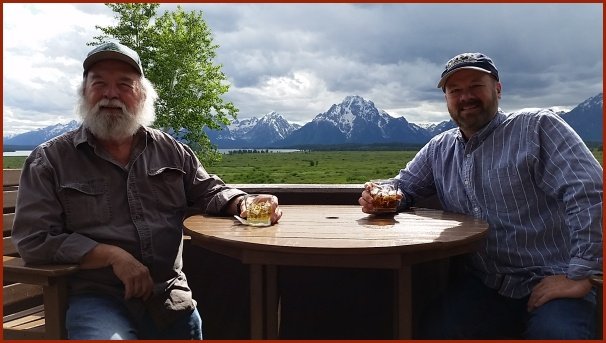 The Jackson Lake Lodge With The Tetons Behind Us
After two days of driving, we entered Wyoming. We came across some interesting roadside markers discussing Buffalo Bill Cody and his early days as a rider for the nearby Pony Express. Later that same day we arrived at the beautiful Grand Teton National Park in northern Wyoming.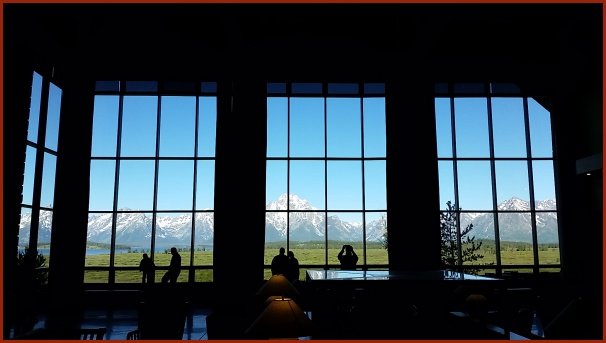 This is the view from the lobby of our hotel, the The Jackson Lake Lodge.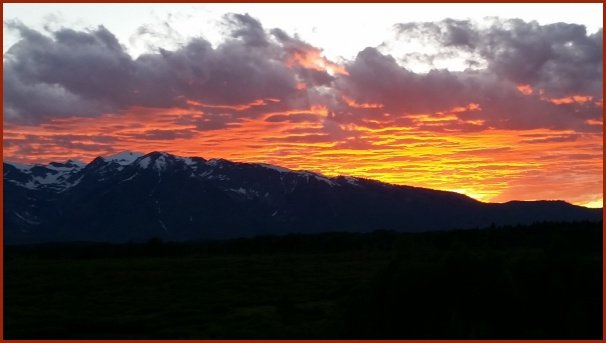 Sunset Over The Tetons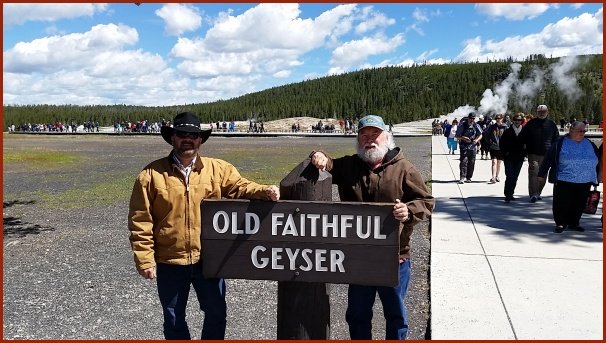 My first ever visit to Old Faithful - and it was really neat. The area 50 yards from the geyser is full of restaurants, gift shops, and large concrete parking lots. But Old Faithful has been left untouched.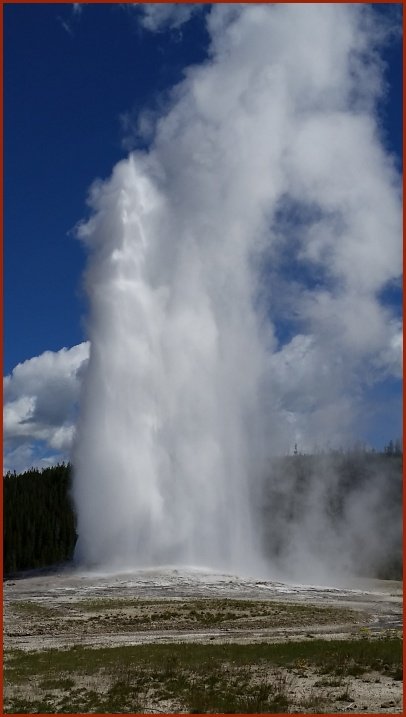 Old Faithful Blowing Her Top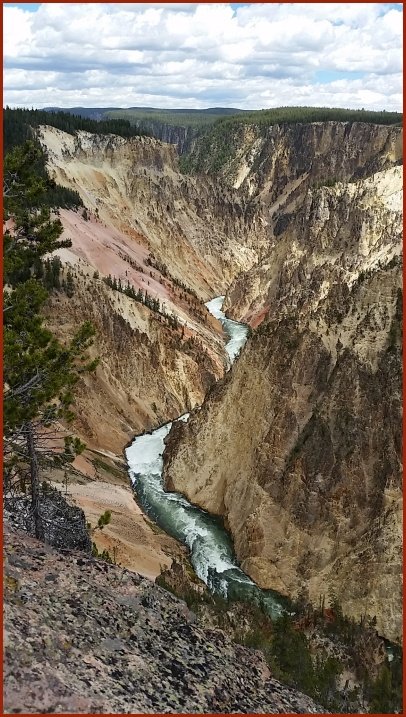 This amazing area is called "The Grand Canyon Of Yellowstone"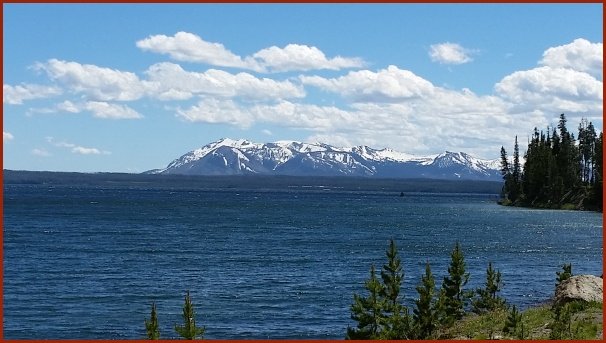 The Yellowstone park covers 3,468 square miles (or 2.2 million acres), and it contains three lakes. Yellowstone Lake (shown above) is an incredible 87,000 acres, which is enormous for a mountain lake. By comparison, Cedar Creek Lake in Texas is 32,600 acres.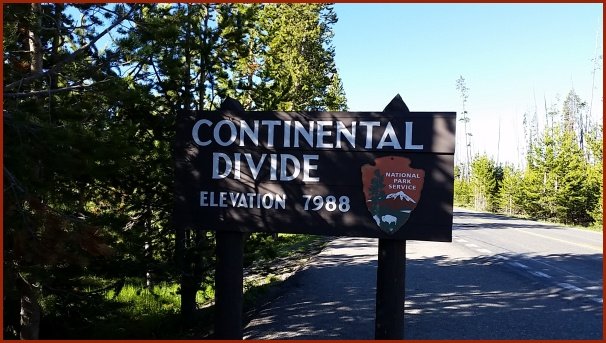 This part of the Continental Divide was in Yellowstone. I took a leak right on it. LOL. You have to do that once in your life. Just have to. If I aimed properly, both the Pacific Ocean and the Gulf Of Mexico should have a little part of me in it by now. You're welcome.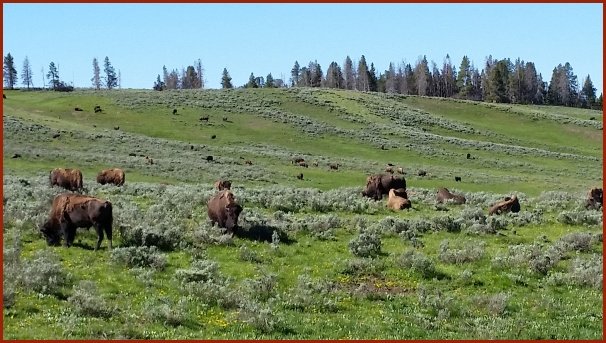 Tatonka!
Yellowstone has 5,000 head of wild Bison, and we saw a lot of them. We also saw a black bear, some elk, and several deer.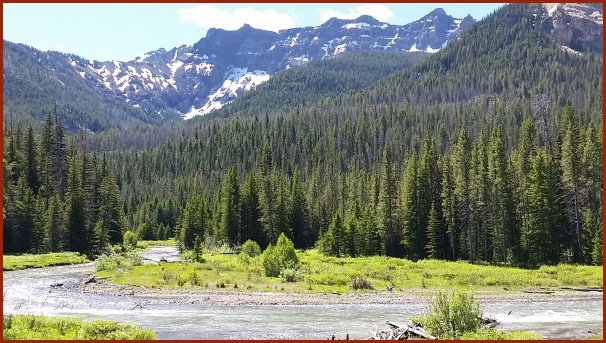 The drive through Yellowstone to the northeast exit of the park was wonderful. Countless scenic rivers, canyons and mountains.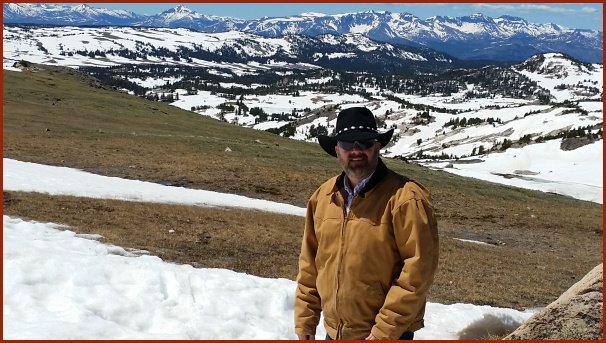 We entered southern Montana not long after leaving Yellowstone. I'm standing just off the majestic Beartooth highway - one of the prettiest high mountain roads I've been on.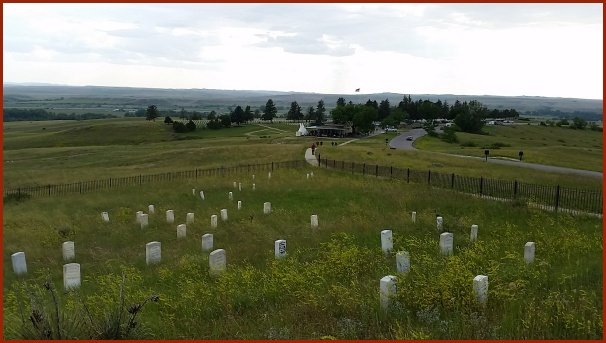 The Little Bighorn Battlefield In Southern Montana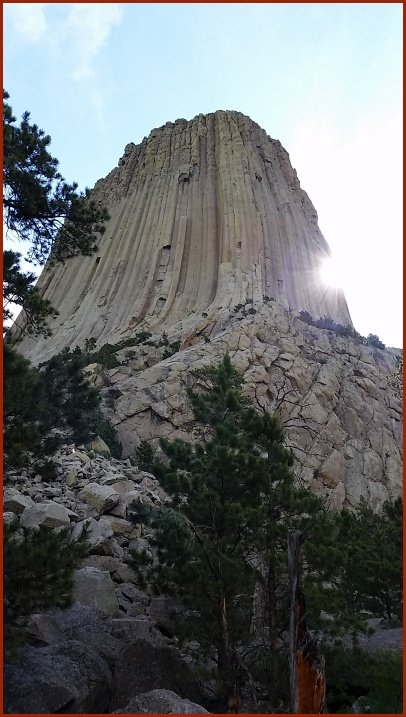 Devil's Tower in northeast Wyoming - featured in the movie, Close Encounters Of The Third Kind. We enjoyed the peaceful 1.3 mile walk around the base of the tower. The path is full of Ponderosa Pine. If you press your nose against those trees, they smell like vanilla. Some other walkers looked at us strangely, until they tried it :)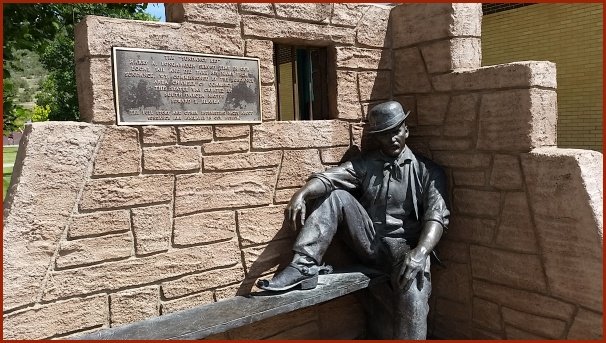 It wouldn't be a Dan Stone road trip if we didn't visit some interesting places. Like Sundance, WY where Harry Longabaugh was jailed for stealing a horse in 1887 - thus giving him the nickname, The Sundance Kid. That's a statue of him. We also visited Sturgis, SD and Deadwood, SD and Dodge City, Kansas.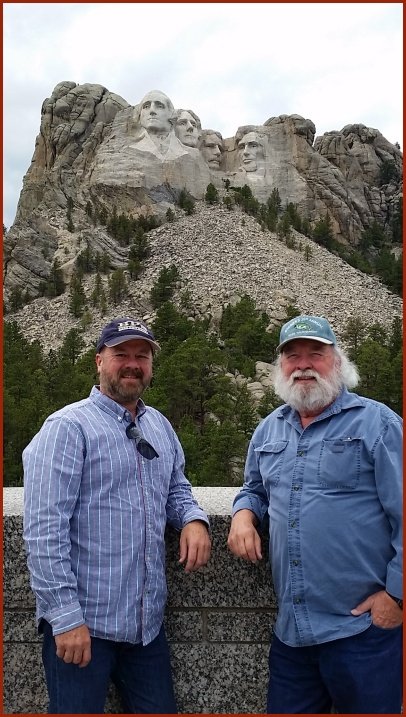 My first time to Mt. Rushmore. I was impressed!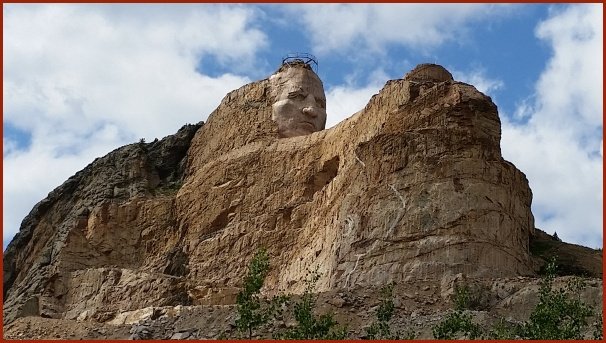 Chief Crazy Horse
This was a bit of a let down because it was more expensive to see than Mt. Rushmore, yet no discernible work has been made in over 25 years.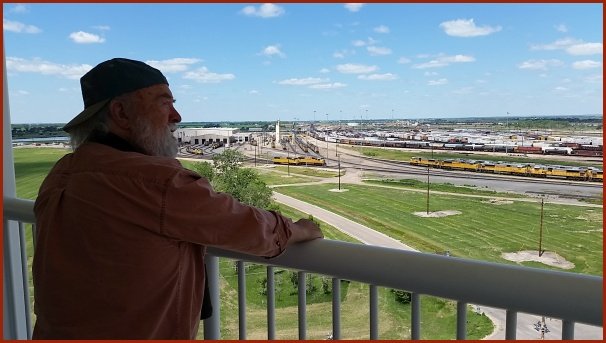 The Bailey Rail Yard In North Platte, NE
This is the largest rail yard in the world. It's 8 miles long, and covers 2,850 acres. It's used to repair & fuel locomotives, and to move railroad cars from one train to another. Dad is viewing the rail yard from the Golden Spike Tower And Visitor Center.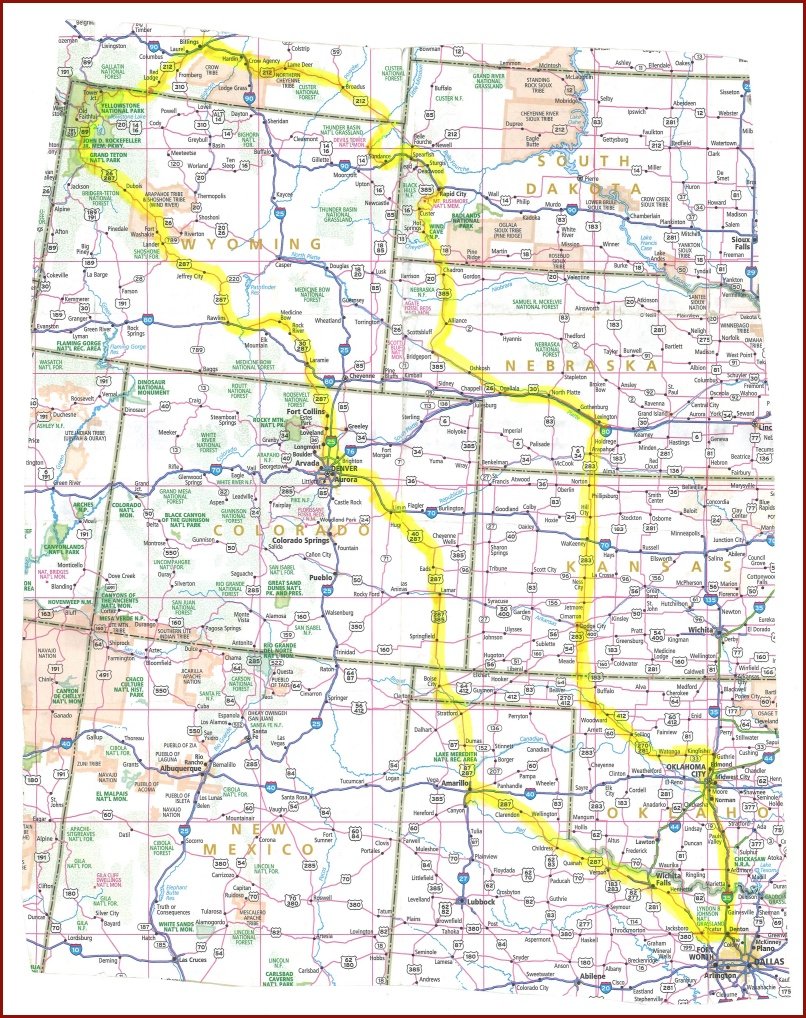 Our Primary Map
Notice that we took Hwy 287 from north Texas all the way to Yellowstone.



Return to my home page