Mountain Trip - Fall 1994


I didn't have a web site at the time of this trip so I'm having to create this page many years later.

Me, dad, Kent Mandernach, Philip Lindsley and Mike Walker went that year. I'm pretty sure it was my first October trip to Red River - I had always gone in the Summer previously. I was hooked. The Aspen blew me away - I had never seen them so golden. There was a lot of snow in the higher elevations that year and we rode to Middle Fork Lake during a heck of a snow storm. I'll never forget that!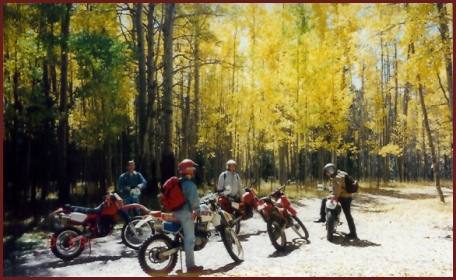 *** The Aspen Grove near the Old Pass ***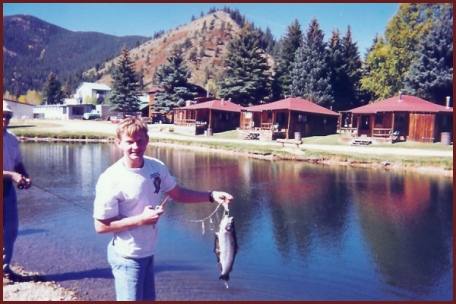 *** Kent Mandernach ***
We caught some nice trout out of the Rio Colorado Lodge's pond that year!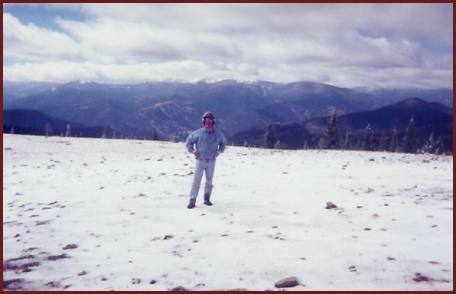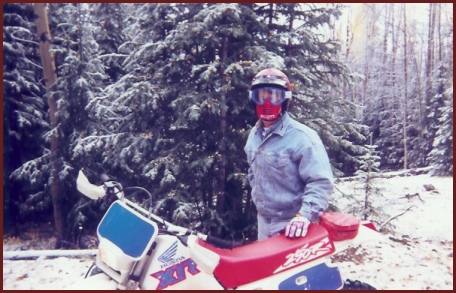 *** Brad at Greenie Peak (elev. 11,221 ft) ***

There was a lot of snow on the moutain peaks that fall. I can't believe I was still wearing that open-face helmet with that face guard in 1994. LOL.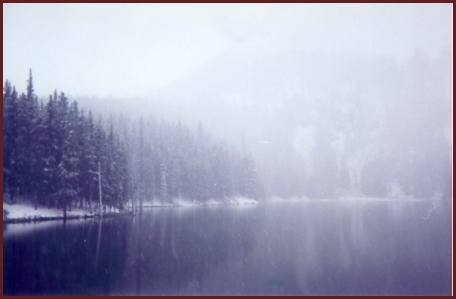 *** Middle Fork Lake ***

Wow, what a ride. It snowed heavily on us all the way there - including on the highway. We had to stop a few times to warm our hands near our mufflers. And once on the main trail, the snow made all the switchbacks a bit tricky. But it was a beautiful - if not haunting - view at the lake!



Return to my home page