Mountain Trip - September 1996
---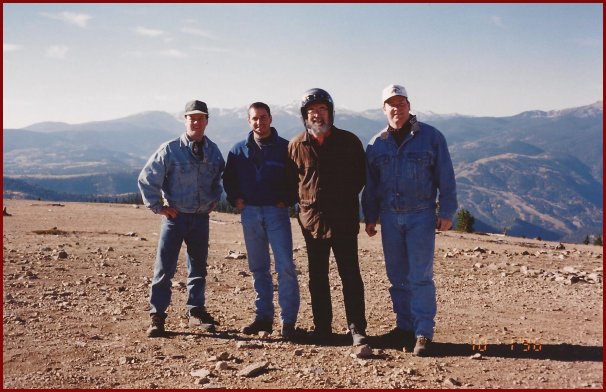 Brad Stone, David Hood, Dan Stone, Neil Sanders

This year my father (Dan), two of my buddies (David and Neil) and I spent a week in the mountains. The above picture was taken at Greenie Peak (elev. 11,249 ft) just north of Red River, New Mexico. All of us wear our helmets while riding - but not for pictures.
---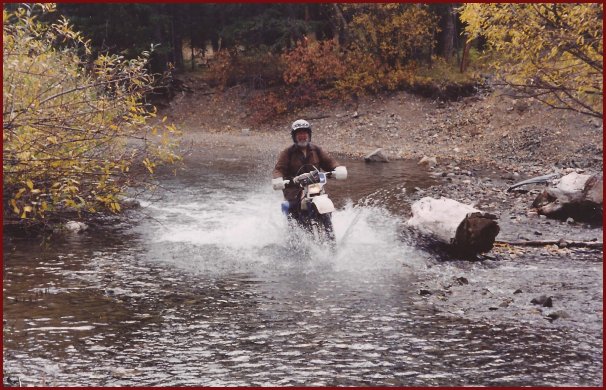 Dan crossing the Red River at the Goose Lake trailhead
---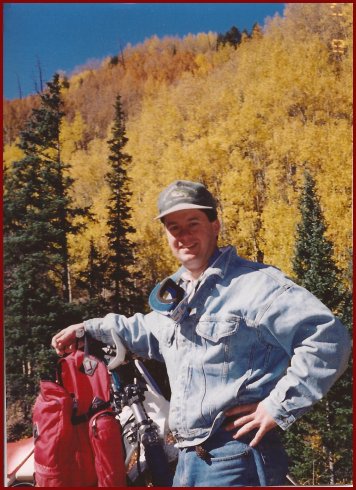 Brad near Red River, NM in some beautiful aspen.
---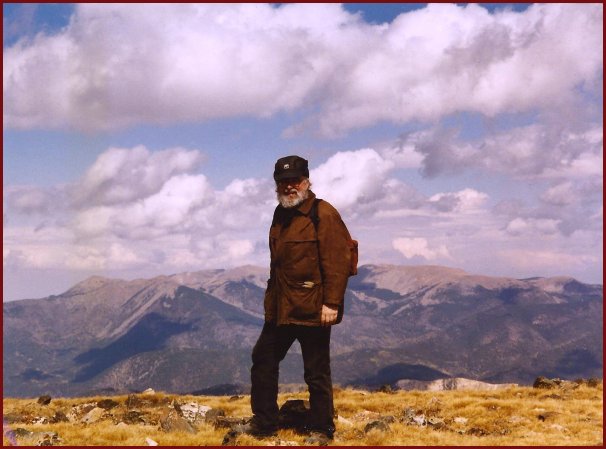 Dad on top of Gold Hill, NM (elev. 12,716 ft). Great picture!
---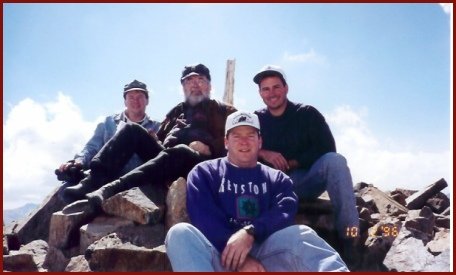 The Gang at Gold Hill, NM (elev. 12,716 ft)
---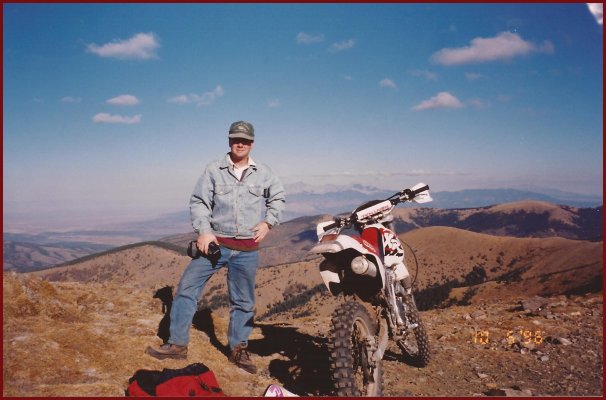 Brad on Trinchera Peak

We spent the last few days of our trip at Cuchara, Colorado. It had some great riding! Trinchera Peak (elev. 13,517 ft) is south west of Cuchara. I'm pretty sure that as of this trip, that's the highest I've ridden my dirtbike. I was surprised at how well all our bikes ran at that altitude!
---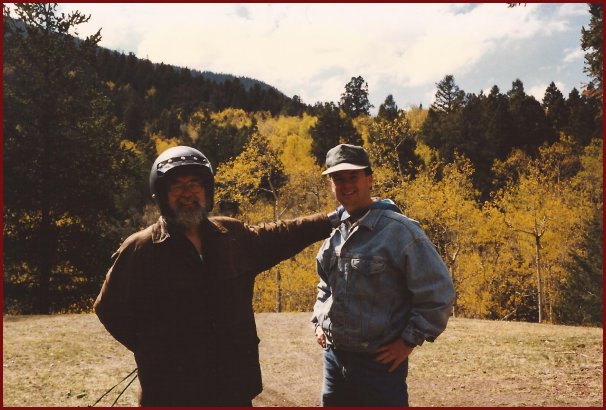 Dad & me near some some aspen near Cuchara, CO.
---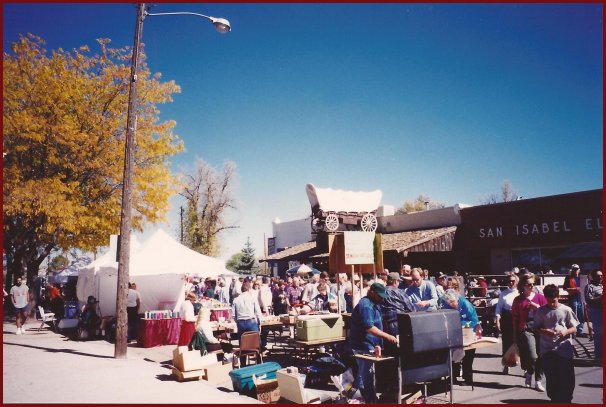 The four of us took a wonderful ride on Indian Trail that led deep into the woods and popped out at La Veta, CO where they were having a big Octoberfest celebration. There was music and dancing and beer and food. It was a hoot - and a little surreal knowing that we were just deep in the rockies on a beautiful mountain trail. We ate (and drank a little) at the Octoberfest and minutes later we were back in mountains. I think we all turned our bikes off and coasted most of the way back toward Cuchara. Coasting on a forest trail like that was really neat!
---
Return to my home page