Mountain Trip - September 1997
---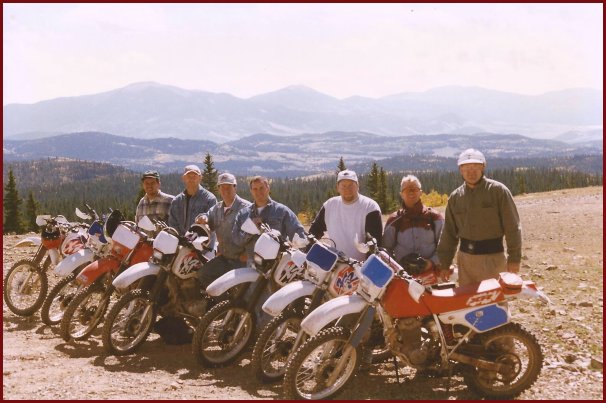 The gang at Greenie Peak outside of Red River, NM

What a group! It was awesome riding in the mountains of northern New Mexico with six other riders. From left to right: Brian Bergstrom, Kent Mandernach, Brad Stone, David Hood, Neil Sanders, Billy Young & Brad Miller. We met Billy & Brad on a motorcyle trip to Muenster, TX back in the summer. They seemed like good guys so we invited them to join us this year. It was a blast. My Dad also unexpectedly joined us for a few days, which was great!
---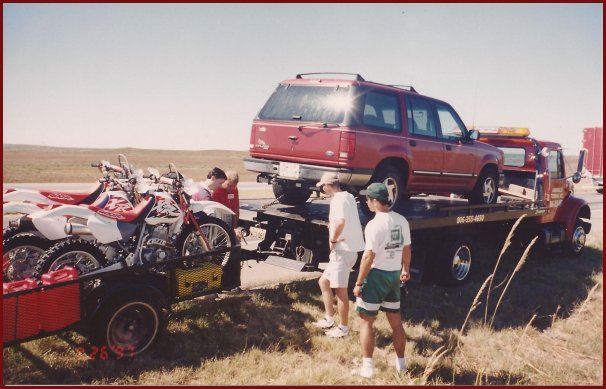 My 1992 Ford Explorer fried its transmission (as it had done several times before) outside of Amarillo. So we left my truck in Amarillo with a mechanic, and we all piled into Neil's Explorer for the drive to Cuchara, CO. We also had to somehow wedge the dirt bikes from my trailer onto Neil's. When we were done playing in Cuchara, we headed down to Red River, NM to continue our trip. Dad was kind enough to drive from Dallas to Red River so that we wouldn't all have to ride in Neil's explorer for the long drive home. On the way home, Dad dropped me off in Amarillo, and I got my truck and followed him home to Dallas.
---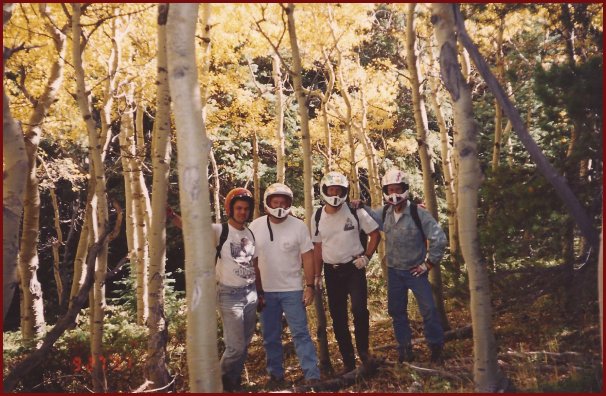 Indian Trail near Cuchara, Colorado
When we were in Cuchara last year, many of the Aspen trees had already dropped their leaves. But we nailed it this year!
---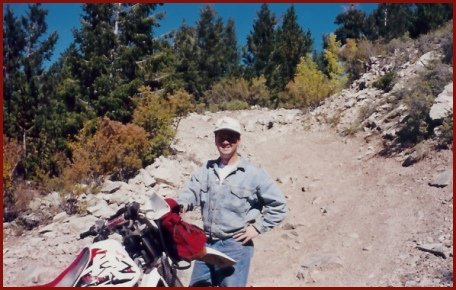 *** Trail up Mt. Blanca near Ft. Garland, CO ***
I'm not sure why I'm smiling. This was one of the toughest rides of my life!
---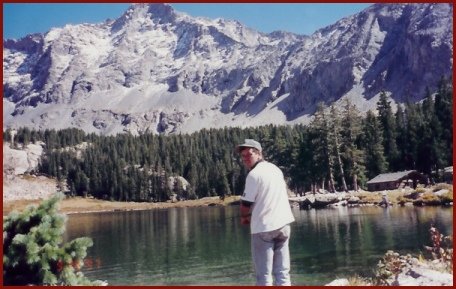 *** Brian fishing at Lake Como ***

The primary trail leading up Mt. Blanca is called the "Lake Como Road" and is known nationally as one of the toughest 4 Wheel Drive roads in all of America! It is often called the hardest 4WD trail in Colorado. Yikes. It was quite a challenge to get our dirt bikes to the top. At the end of the trail is beautiful Lake Como. There is a hiking trail that continues to the very top of Mt. Blanca, but we were way too exhausted to hike it!
---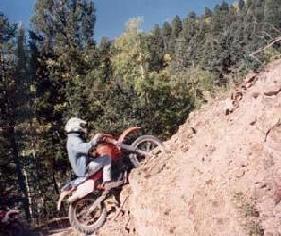 Kent Mandernach on "No Gas Hill"

This hill is steep. So steep that if you don't make it, you can't start your bike because the carbureator can't get any gas - hence our nickname for it. Kent's XR350 wasn't running good and it had a bald back tire...but he still managed to clean the hill in second gear. Most mortals use first gear. "No Gas Hill" is located fairly close to Greenie Peak near Red River, NM.
---
Return to my home page