Brad's Oktoberfest Party #1
October 14, 2017

It was unseasonably warm for my first Oktoberfest party - but the light breeze really helped. And it felt pretty comfortable once the sun went down. The food and beer were great, and it was nice seeing so many good friends - some of who came dressed in German attire! It sure was a fun evening - so there might just be a second annual Oktoberfest party next year :)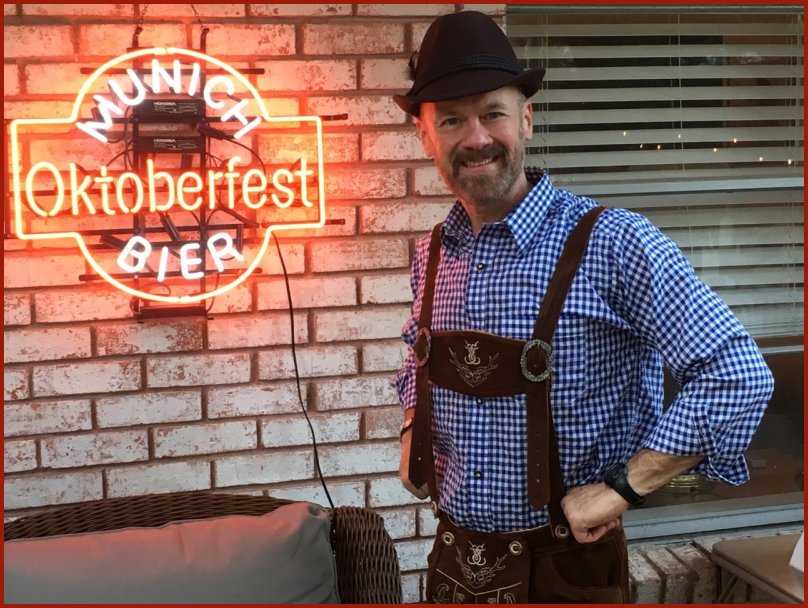 I donned a pair of authentic, leather Lederhosen for the party :)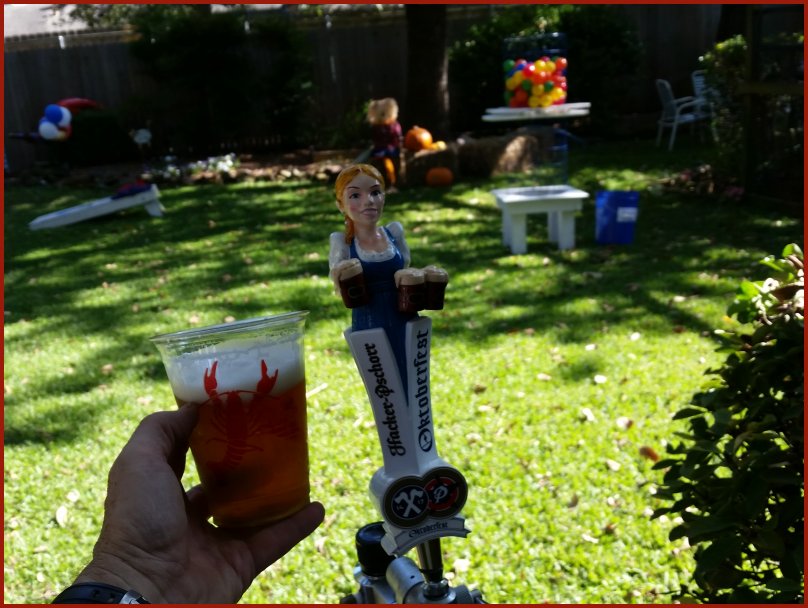 Instead of a keg of Weihenstephaner Hefeweizen that I normally get for my annual crawfish boil, I opted for a keg of Hacker-Pschorr Oktoberfest beer - and it was terrific. I even bought an authentic pull tab handle for the event.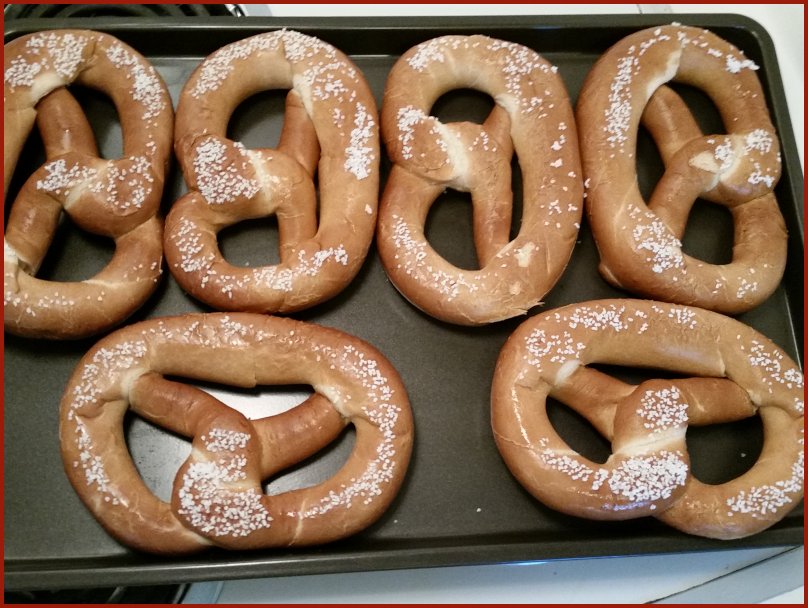 I researched several brands of large pretzels, and these pre-cooked PretzelHaus pretzels from Amazon tasted the best. You just add a little salt, and heat for 4 minutes in a 400-degree oven.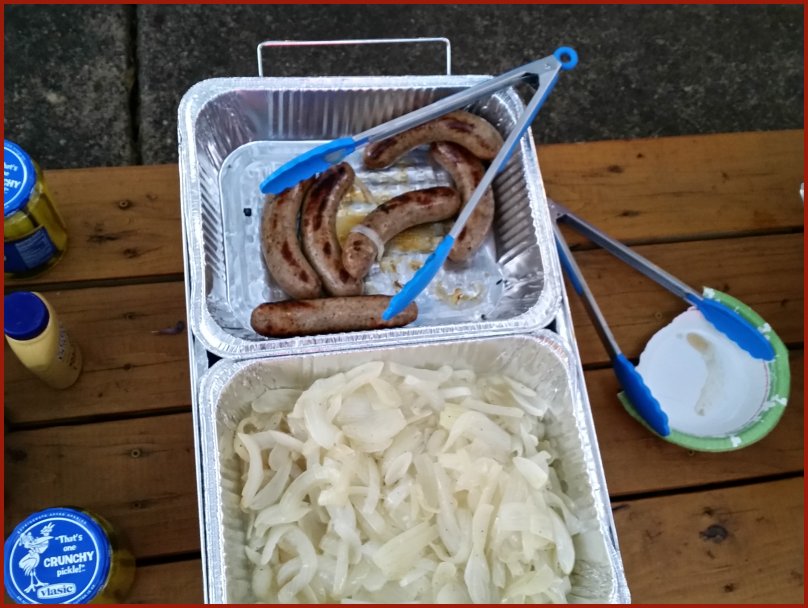 I bought raw "beer" brats from Kuby's and simmered them in beer and onions and other ingredients the night before the party. And then threw them on the grill during the party for 10 minutes. They were very flavorful!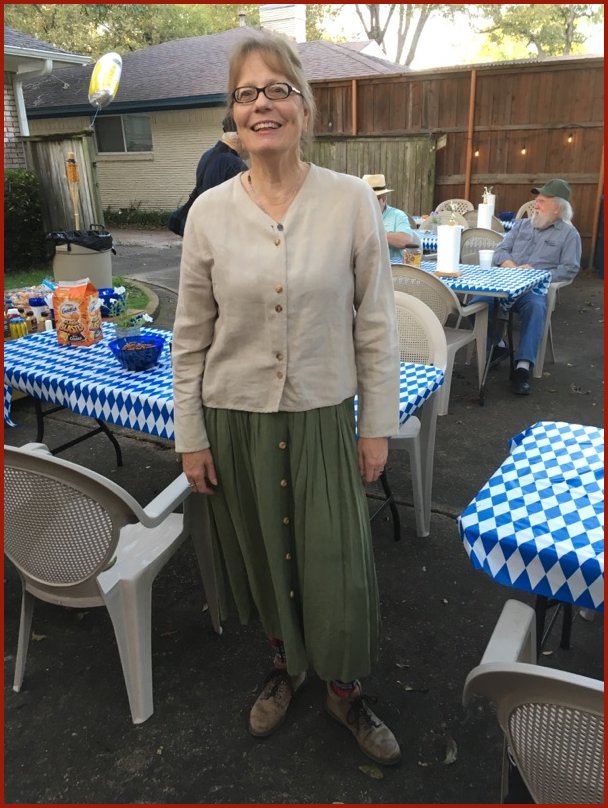 Frau Nancy in her German attire.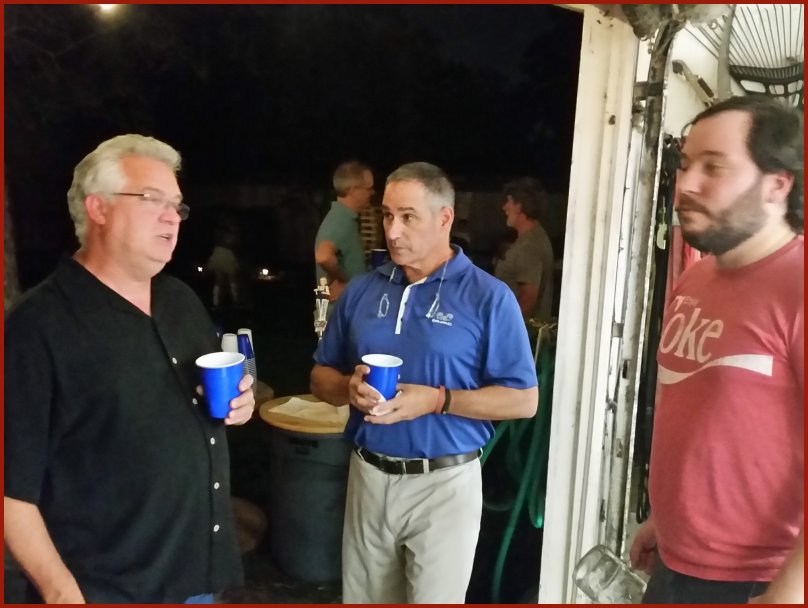 Roger, David, and Adam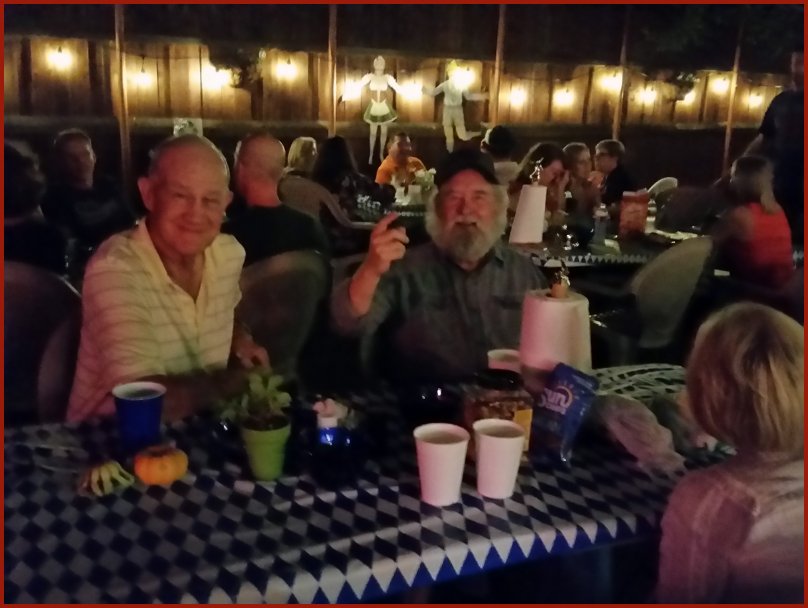 Dad & Philip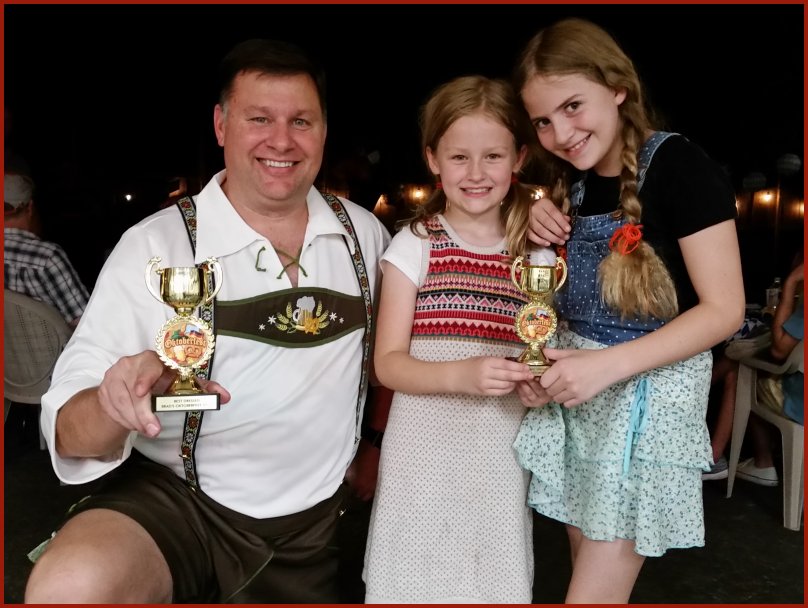 I gave out trophies for the "Best Dressed" :) My ol' buddy Trey Kimbrough won a trophy, as did these two gals.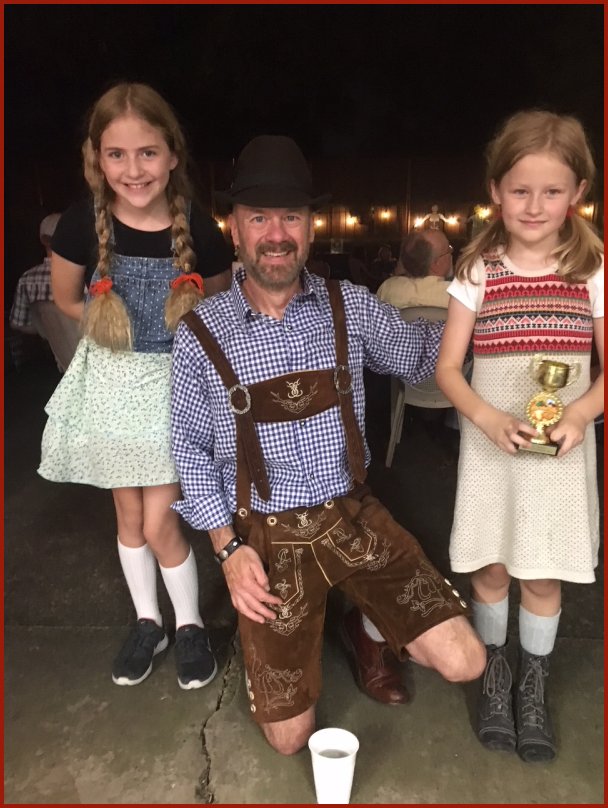 Me with two of the Best Dressed winners.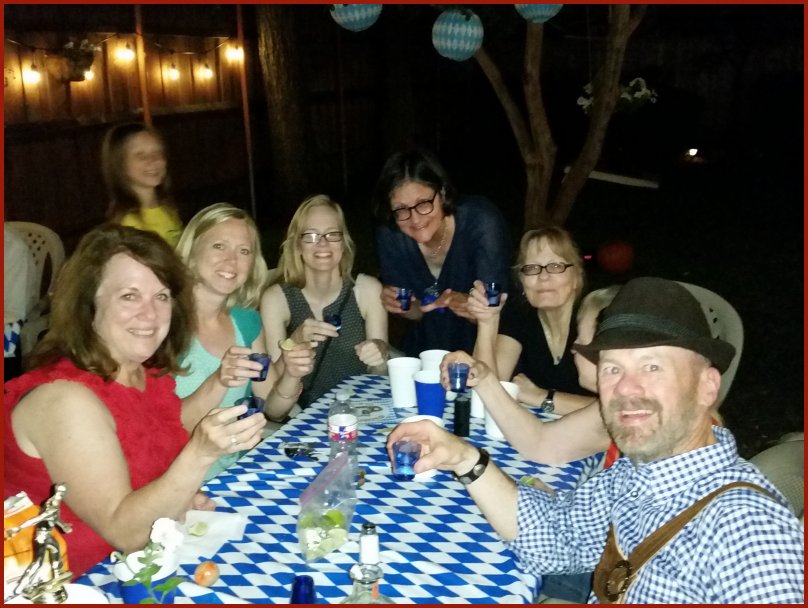 Ah, good times!

Return to my home page