Brad's Oktoberfest Party #2
October 20, 2018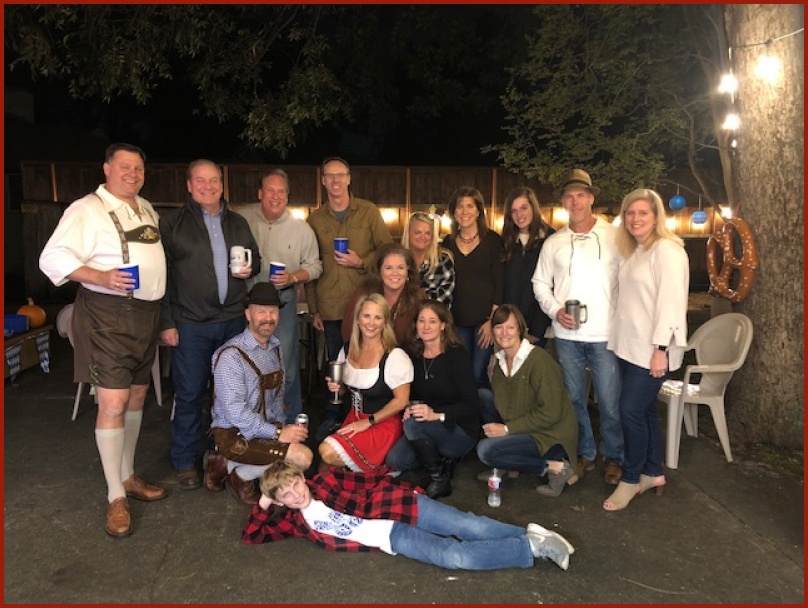 It had been rainy and cold for two weeks before this year's party. The forecast for the original date of the party was so bad that I postponed it one week. I'm glad I did - it rained so much that day my backyard was under water. Some folks couldn't make the new date, but there was still roughly 40 people who came. And the weather was terrific. Above are people who either attended or are attending Lake Highlands schools. Go Wildcats :)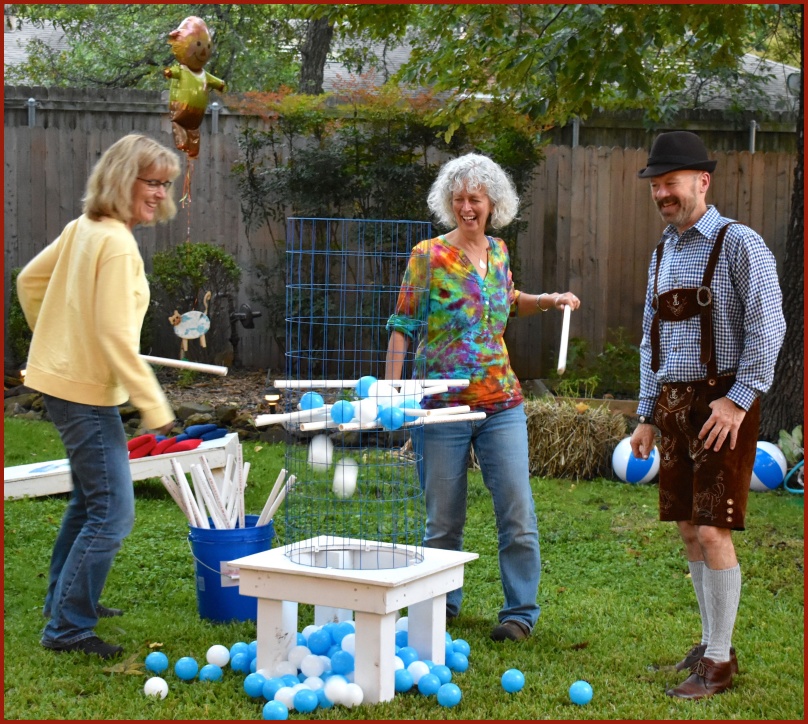 Besides having better weather, another good thing about postponing the party was that my sister could come! She and her partner had planned a trip to Dallas that same weekend to visit the incredible State Fair Of Texas.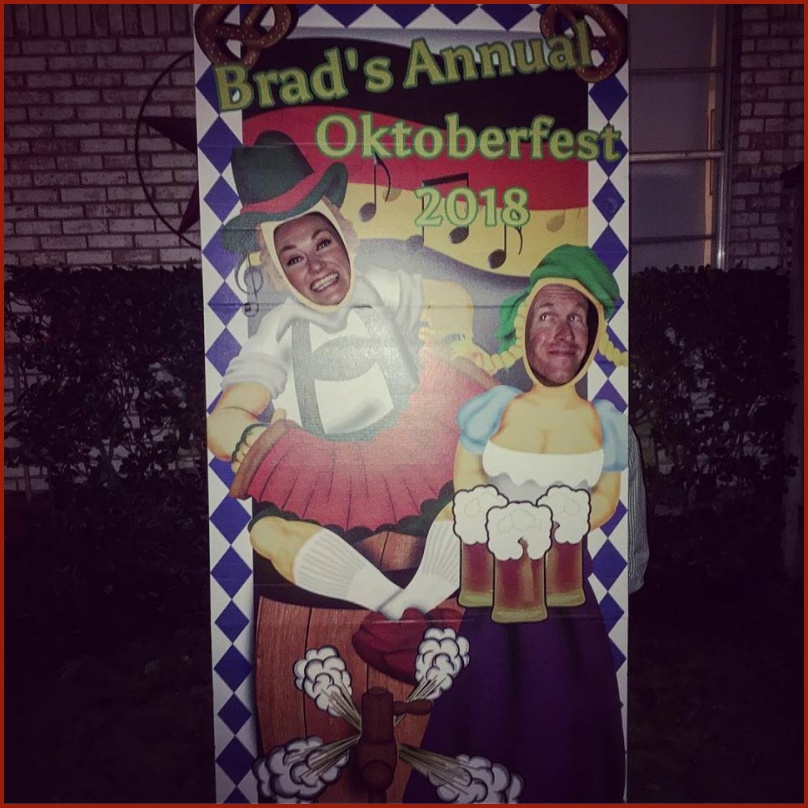 Olivia and Daniel using my photo board, lol.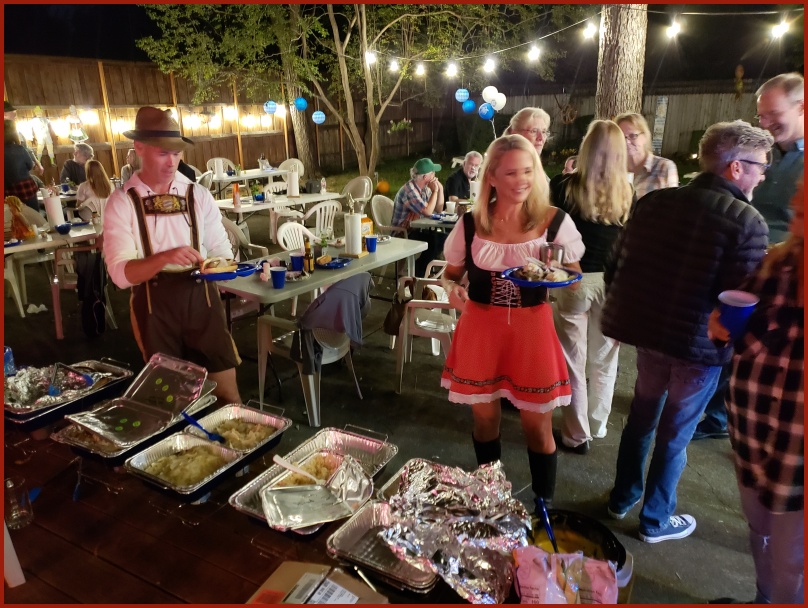 The brats, sauerkraut, grilled onions, potato salad, pretzels, chocolate cake, etc. were all delicious.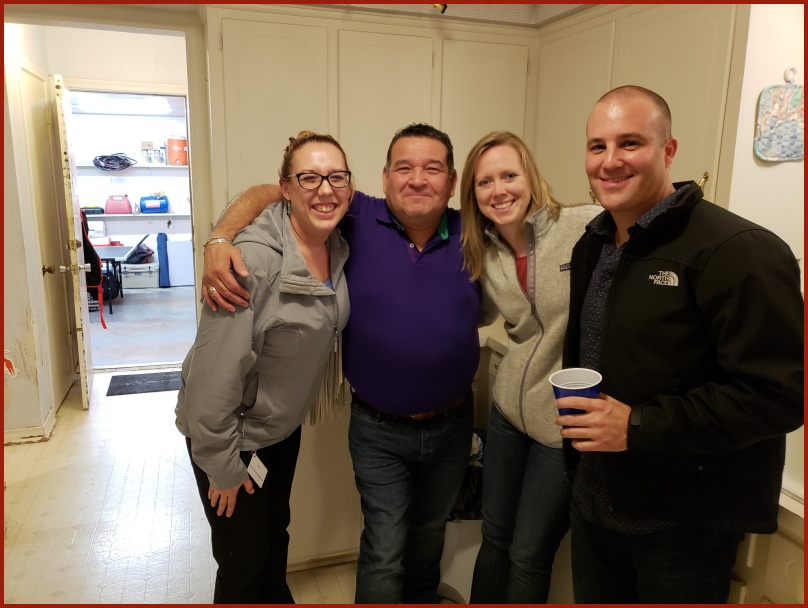 Folks hanging out in my kitchen.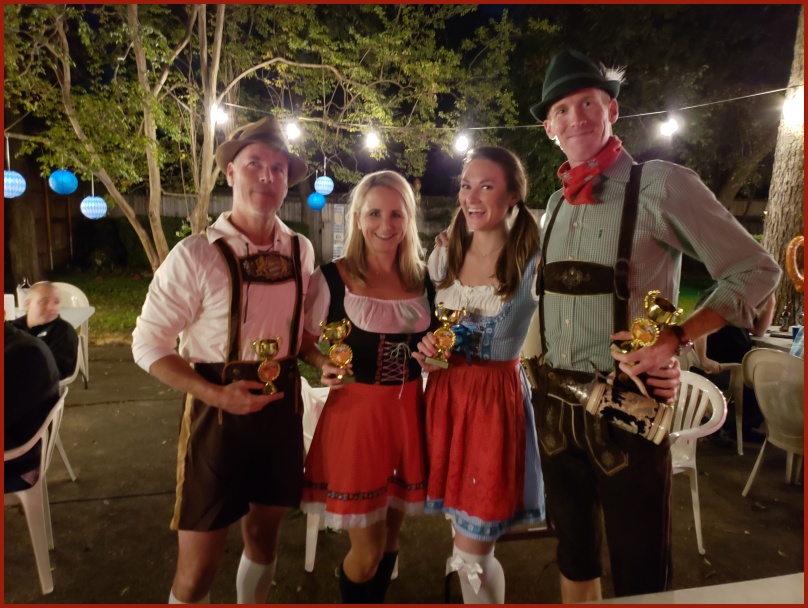 This year's winners of the "The Best Dressed" contest. Awesome attire!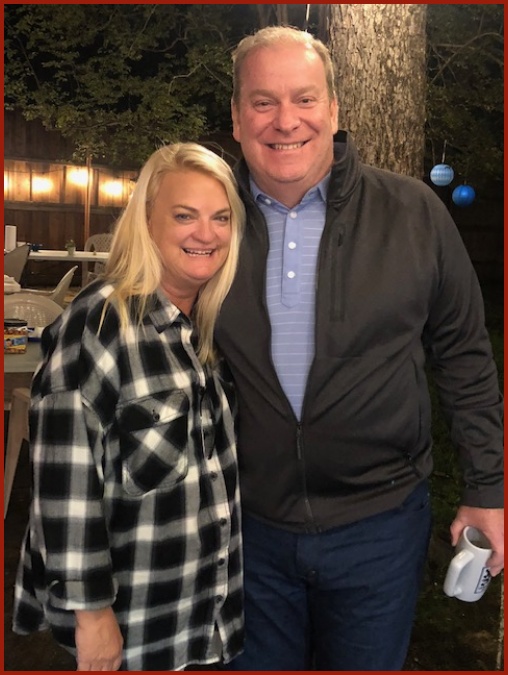 Long-time friends, Tracey and Neil.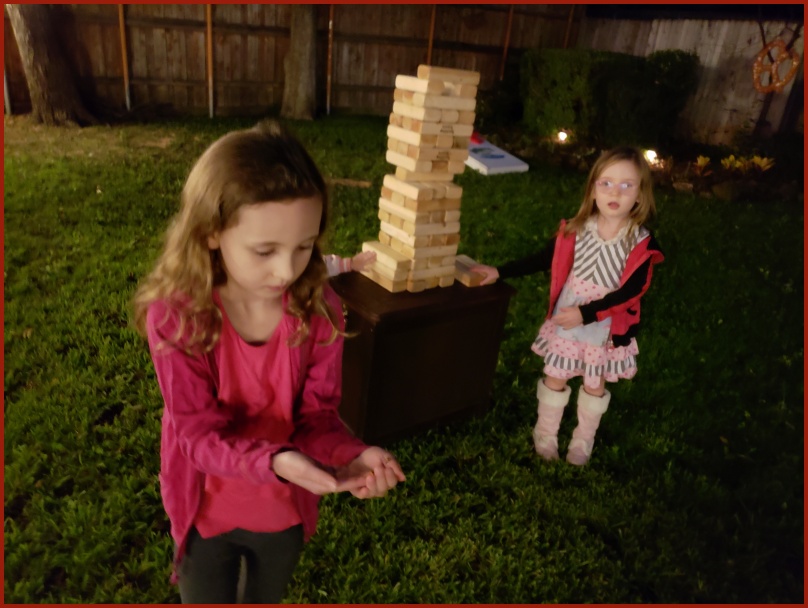 A few weeks before the party I released several thousand Lady Bugs in my trees to combat an aphid infestation. One of the Lady Bugs found its way to this girl's hand :)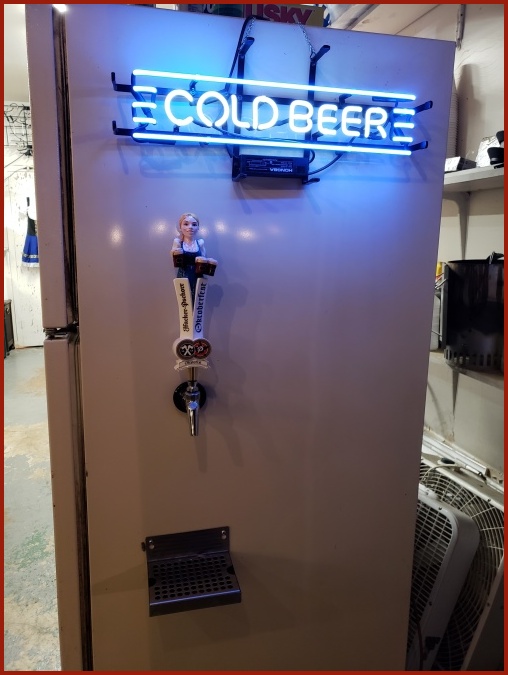 I recently converted my garage refrigerator to a kegerator. The Hacker-Pschorr Oktoberfest beer tasted great!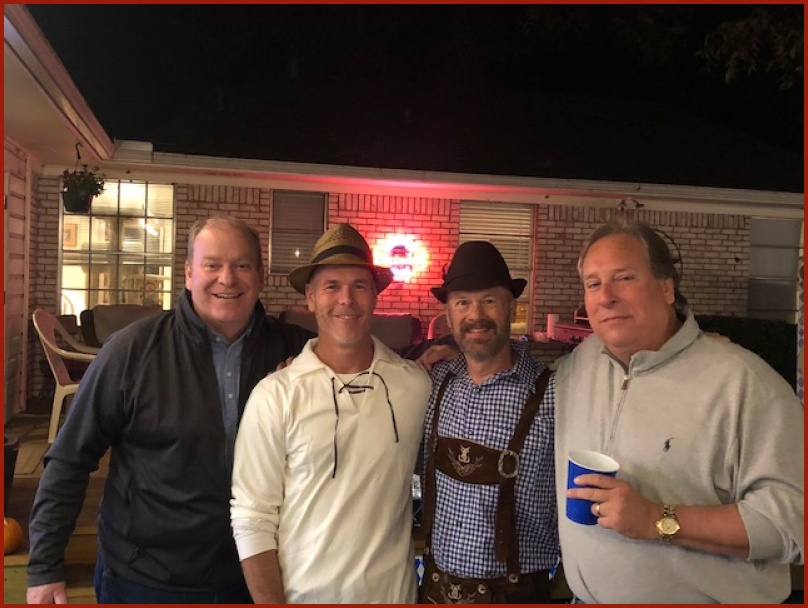 Cool dudes!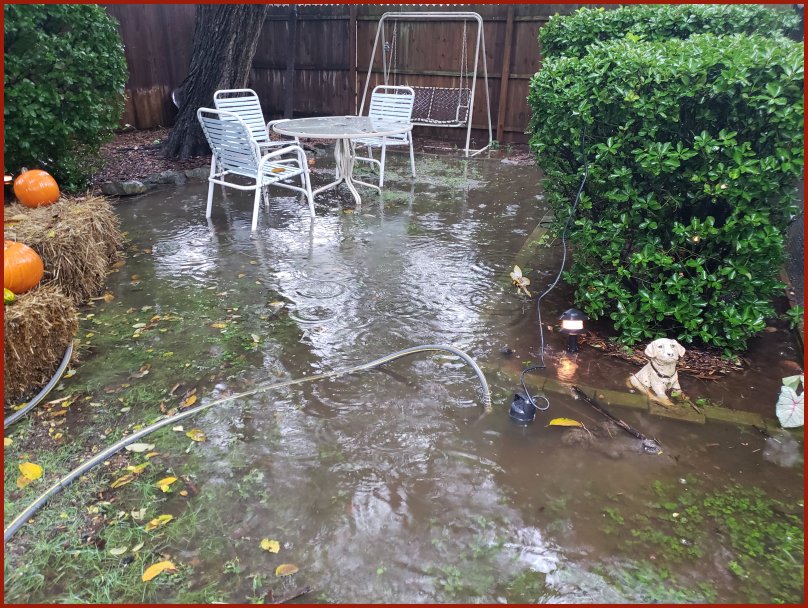 For the two weeks leading up to the original date of the party, we experienced LOTS of rain. So this was my backyard on the original date. I think postponing the party one week was a good idea :) In the center of the picture is my Wayne submersible pump removing water from the yard.

Return to my home page