Stoner's 1st Annual Bass Tournament
June 10th, 1995 --- Lake Fork, TX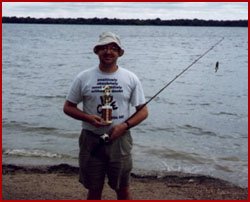 Gary Krumbholz - 1995 Champion

Somehow Gary managed to dupe a six pounder into biting a plastic frog to win the very first tourney. What a character.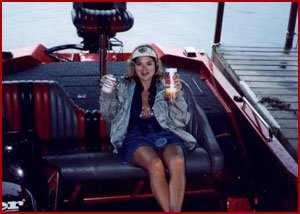 Snack Time

I was lucky enough to have the lovely Kim Hix in my boat. In lieu of fish, Kim is proudly displaying beer and corn nuts.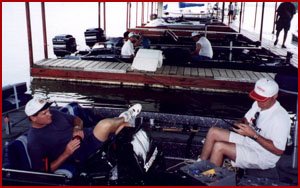 Preparing For The Tourney

Eric Vering and Jeff Cotten get ready for the big event. Re-stringing line is definitely a two person chore.



Return to my home page