Stoner's 2nd Annual Bass Tournament
May 4th, 1996 --- Lake Fork, TX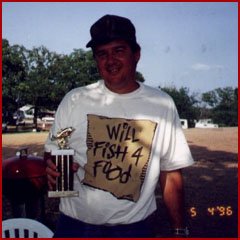 Mark Brown - 1996 Champion

We had 36 contestants in this year's tourney. We also had four fish weighed in over 5 pounds. Mark's 5.76 pounder won the tourney.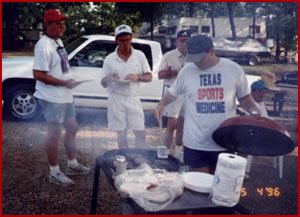 The Cookout

Neil Sanders always does an awesome job cooking the burgers after the tourney.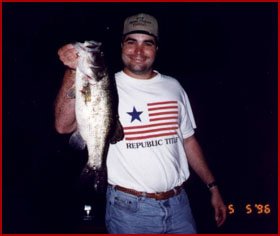 Post-Tourney Night Fishing

After the tourney Walt Zartman and I went night fishing. We caught several fish including Walt's 6 pounder.



Return to my home page