Stoner's 24th Annual Catch & Release
Bass Tournament
May 5th, 2018 --- Lake Fork, TX

It rained pretty hard the day before the tournament, but like the previous several years, the weather was nice for the actual tourney - high of 81 and light winds. And also like the previous several years, Dustin Cotten won again - for his FIFTH year in a row! Many thanks to everyone who fished this year, it was a lot of fun. I'm already looking forward to next year's
25th
Annual Tournament!
See the
Official Results
section at the bottom of this page for a full roster of this year's contestants.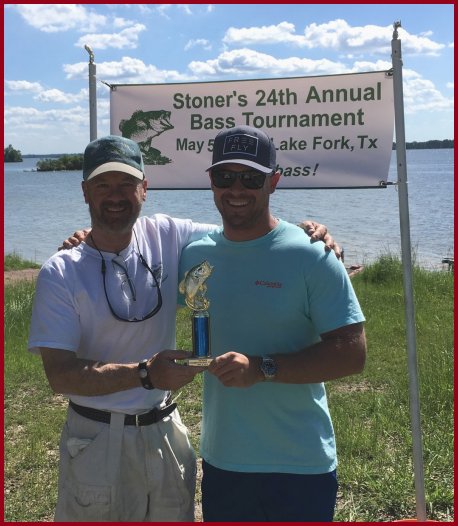 Dustin Cotten - 2018 Champion
Congrats to the FIVE-PEATER, Dustin Cotten (turquoise shirt). Weighing in a limit of five very nice under-slot fish, Dustin won my tourney for the fifth year in a row! Congrats to Dustin!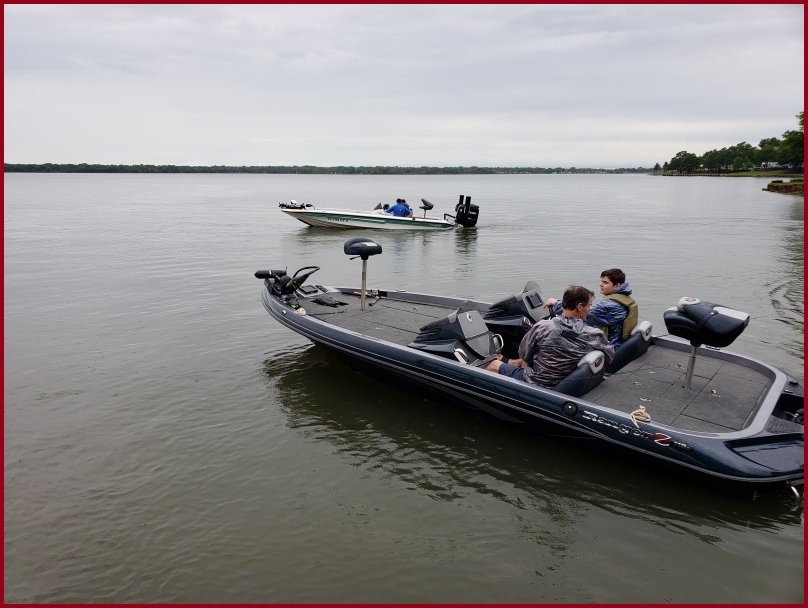 The Cotten's leaving the marina to do some pre-fishing the night before the tourney. Jeff Sr. is in the white Champion bass boat with green stripes. He recently bought that boat, so this was its maiden voyage.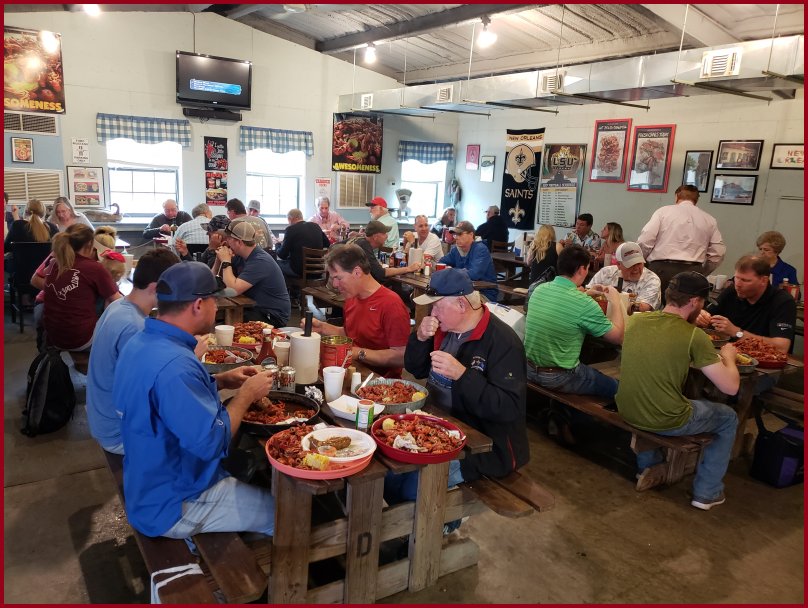 Eating crawfish at Bro's Patio the night before the tourney. Several of the tables were full of contestants in the tournament.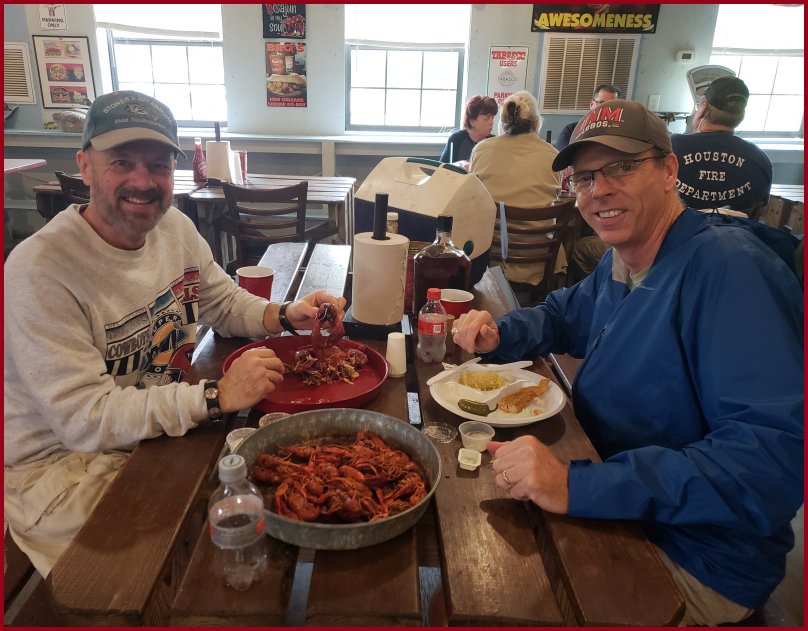 Me (gray sweatshirt) and Jason at Bro's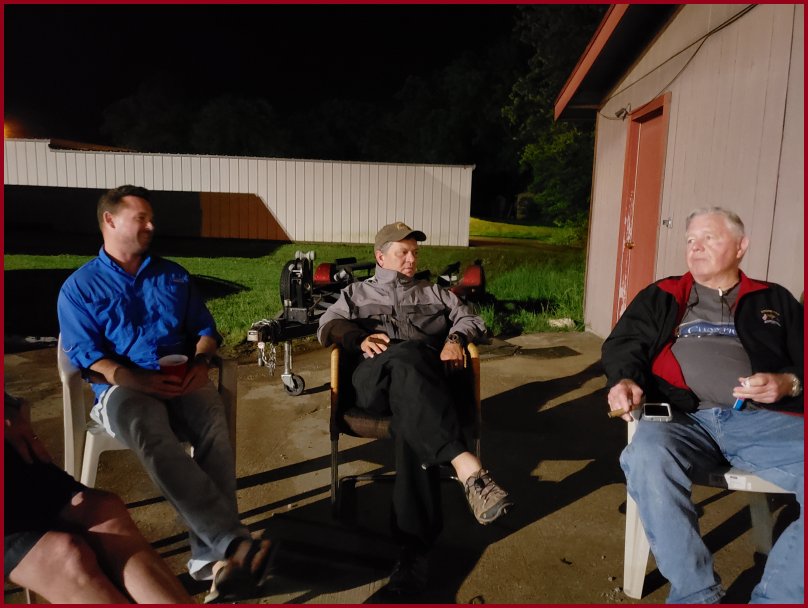 Some beer & tall tales the night before the tourney




I only caught 3 under-slot fish all day long - but it was still a fun day on the lake!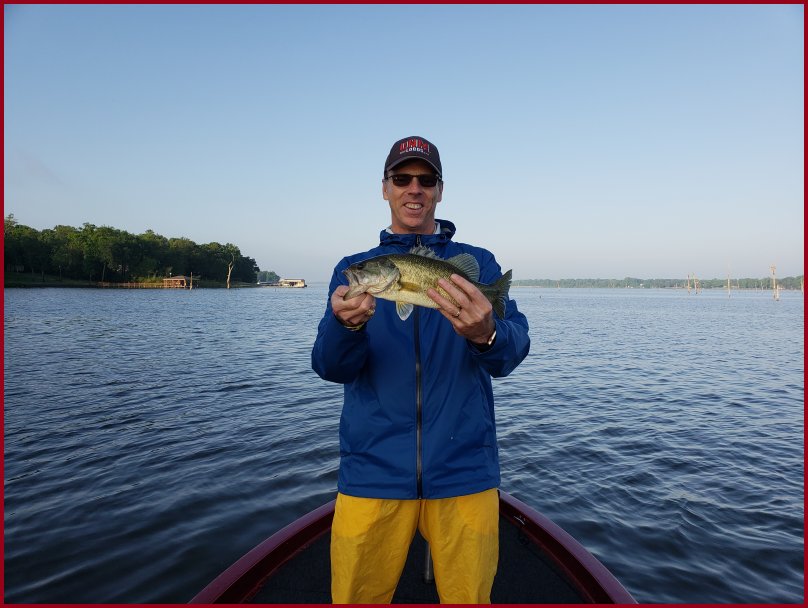 Jason with a nice under-slot fish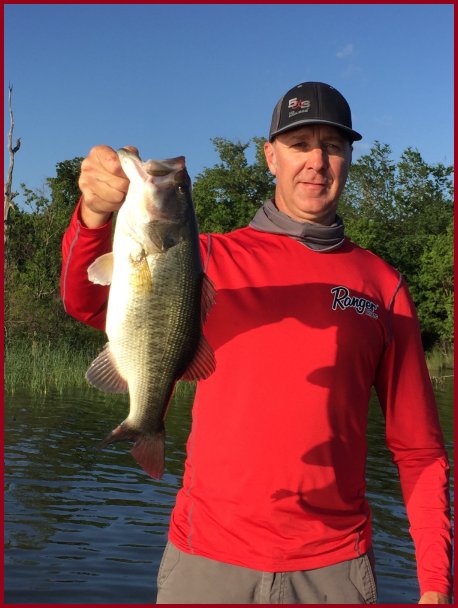 Myles Turner with a very healthy slot fish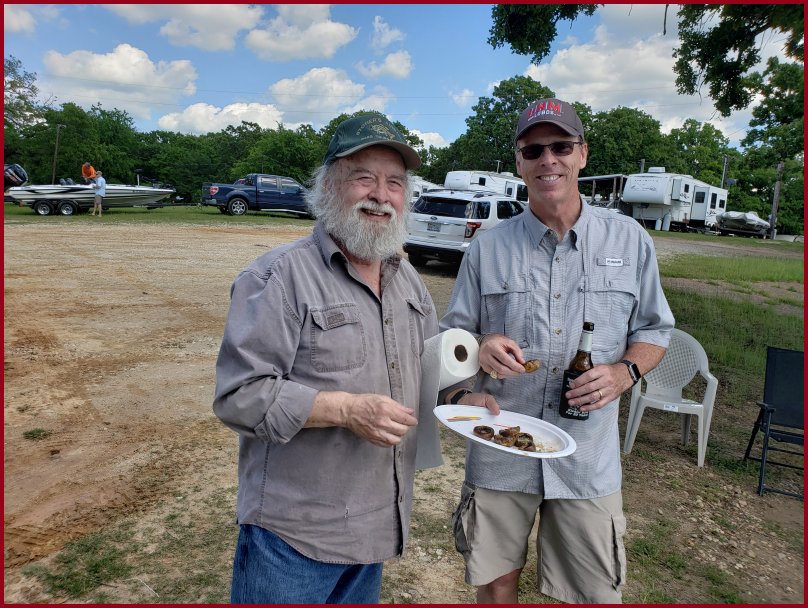 Dad grilled burgers (and mushroom appetizers) again this year while I weighed in people's fish. Thanks Dad!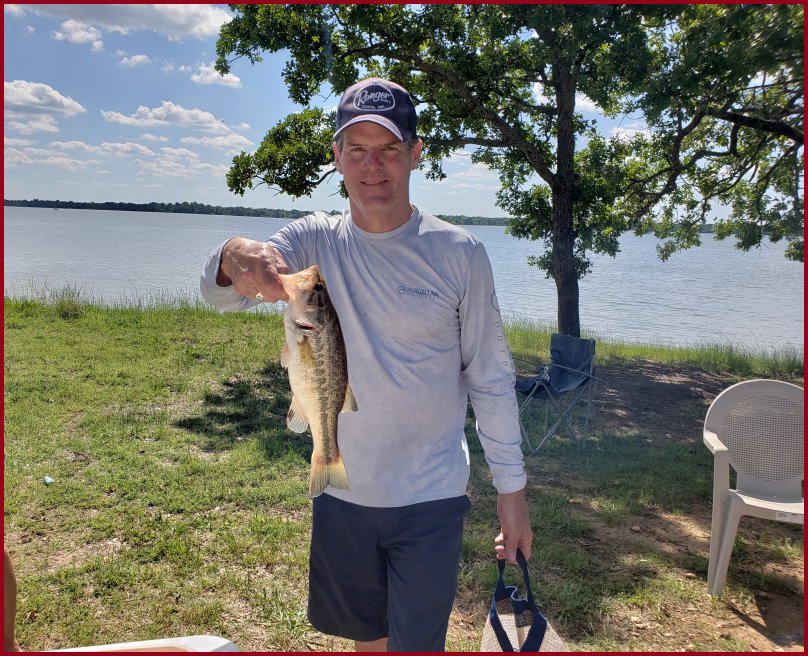 Jeff with an under-slot fish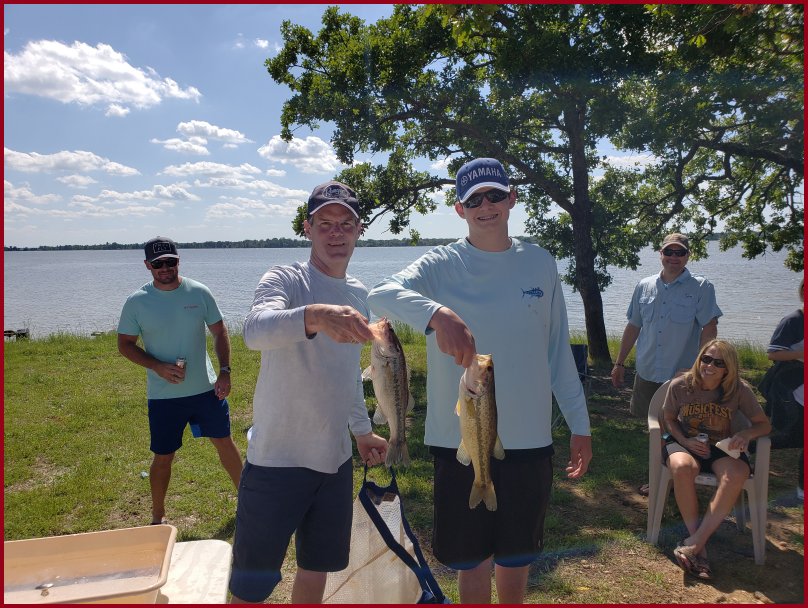 Some more nice under-slot fish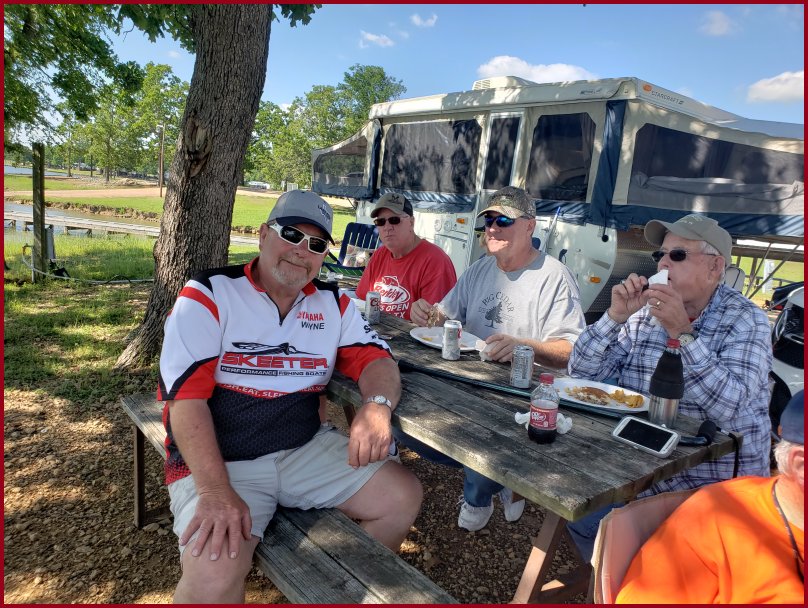 Wayne Godwin got several friends to do the tourney this year. Very nice guys.



Official Results
23 contestants x $20 entry fee = $460 total payout
First Place.........$230....Dustin Cotten (7.10 pounds)
Second Place....$115....Ty Dyess (6.14 pounds)
Big Bass...........$115....Ty Dyess (2.06 pounds)

Contestant

Heaviest
Bass

Total
Stringer Weight

1. Dustin Cotten

1.62

7.10

2. Ty Dyess

2.06

6.14

3. Myles Turner

1.82

4.58

4. Corey Hall

1.66

4.30

5. Wayne Godwin

1.94

4.24

6. Austin Cotten

1.48

4.08

7. Brian Bergstrom

1.50

2.70

8. Jeff Cotten, Jr.

1.44

2.48

9. Brad Stone

1.22

2.04

10. Jason Hale

1.90

1.90

11. Wayne Zartman

12. Debbie Bonds

13. Jim Rowley

14. Jeff Cotten, Sr.

15. Theron Hall

16. Jeff Kilborn

17. J.R. Clark

18. John Roderick

19. Chris Lemberg

20. Larry Stevens

21. Rick Stevens

22. Mike Lewis

23. David Lewis
Note that some contestants may have chosen not to weigh-in their fish if they were small.
Also, some contestants may have caught "slot fish" (currently 16-to-24 inches) that can't be weighed-in.

Return to my home page