Stoner's 25th Annual Catch & Release
Bass Tournament
June 1st, 2019 --- Lake Fork, TX

Due to scheduling conflicts in May (i.e. holidays, other big tournaments at Lake Fork, etc.), I held this year's tourney in June. It was a little warmer (91 degrees) but it wasn't terrible. And the fishing was pretty good. We had 35 contestants this year - so a little bigger than normal. As of this tournament, only the
2nd tourney
and the
14th tourney
had more contestants at 36 each.
These past 25 years sure have been a lot of fun for me. My thanks to everyone who comes out to my tournaments. I know it's not cheap - you have to buy a fishing license & tackle, drive quite a ways to the lake, rent a boat (or gas up your own boat), get lodging, etc. Thank you! Here's to 25 more tournaments!
See the
Official Results
section at the bottom of this page for a full roster of this year's contestants.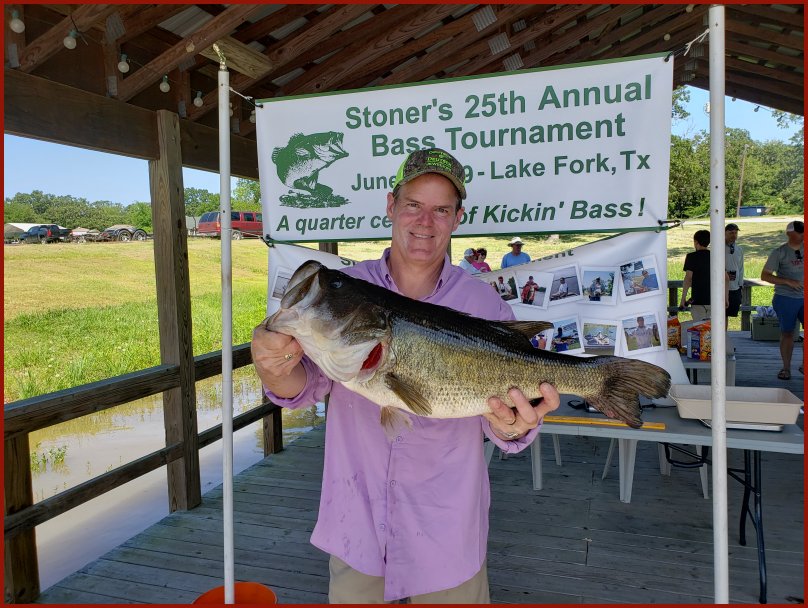 Jeff Cotten, Jr - 2019 Champion
That over-slot 8.28 pounder won first place and the big bass tournament. Congrats Jeff. And it ended his brother Dustin's consecutive win streak at five. Those boys can fish!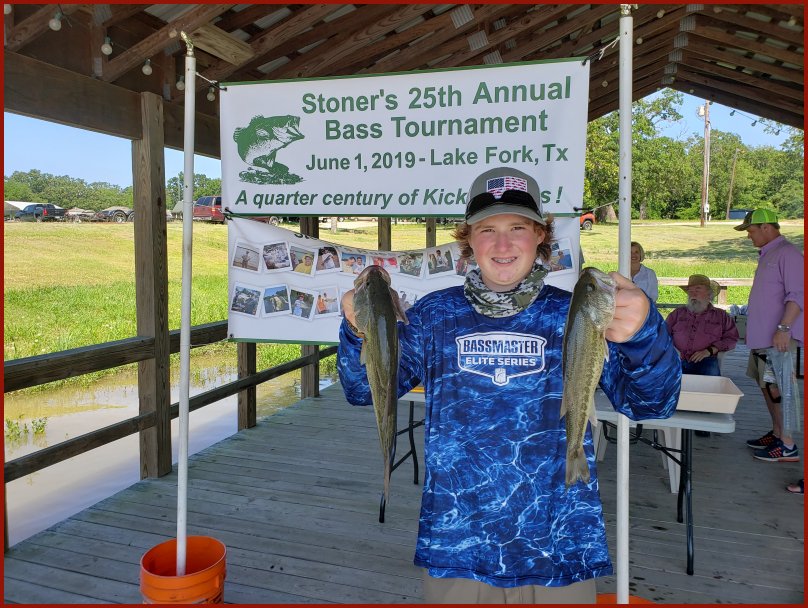 Thad Chapman's son caught two nice under-slot fish. I've know Thad since kindergarten!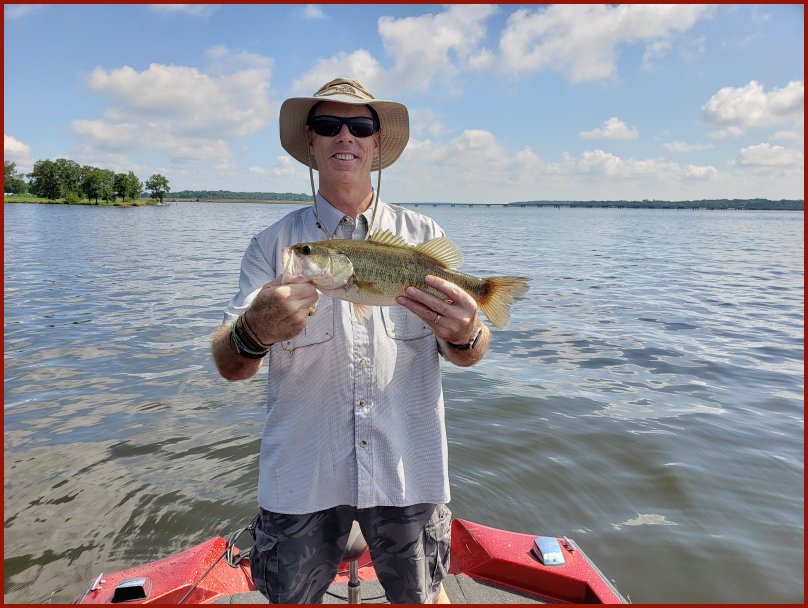 Jason usually catches one fish per tourney. And it's normally a nice slot-fish like this one. At least he's consistent!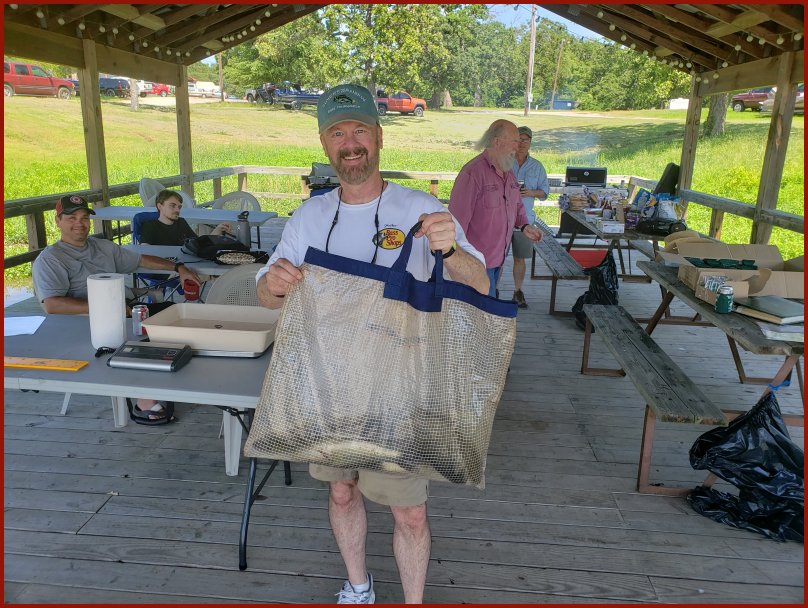 I had a pretty good tourney this year. I weighed-in a five fish limit of under-slot fished, and I culled a few times. But it wasn't enough to beat Jeff's nice over-slot fish.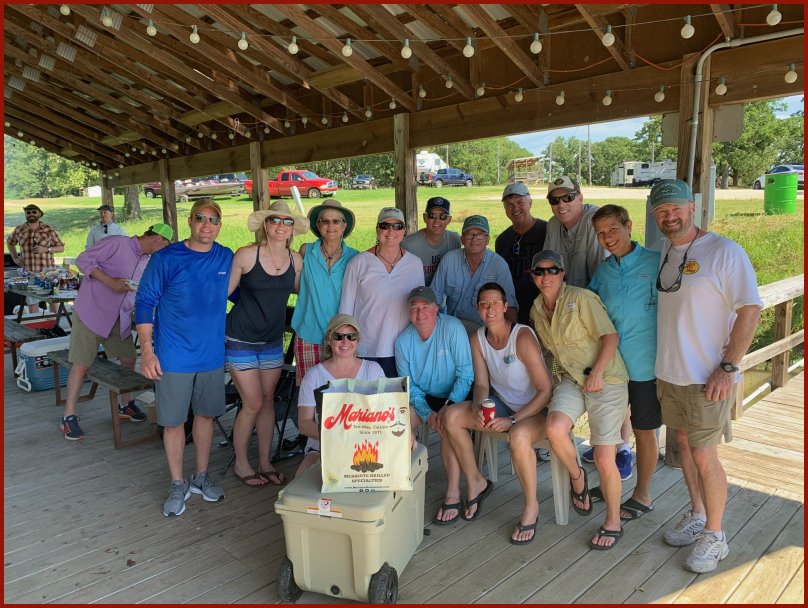 "The Mariano's Group"
Nearly half the field eat (and occasionally drinks) with me at Mariano's. Great group of folks.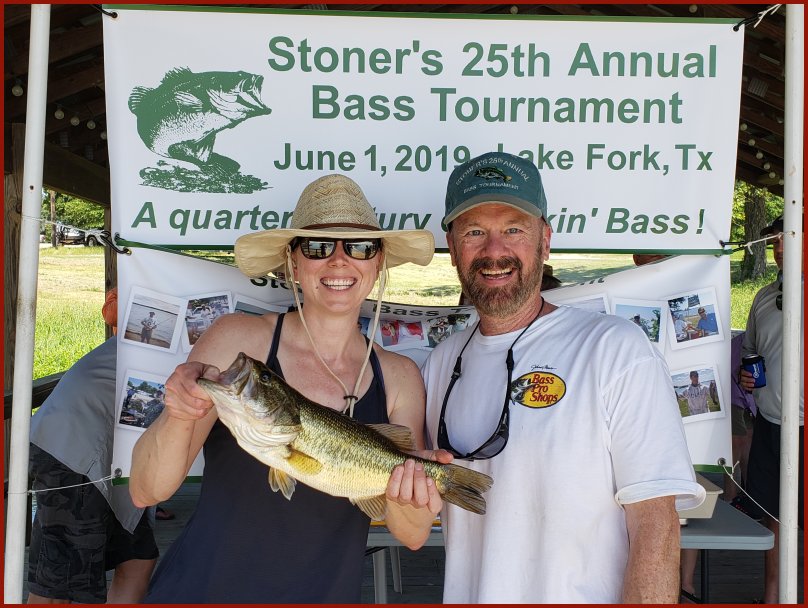 Audrey caught a great under-slot fish that was just barely under the slot. Those are the ones you want!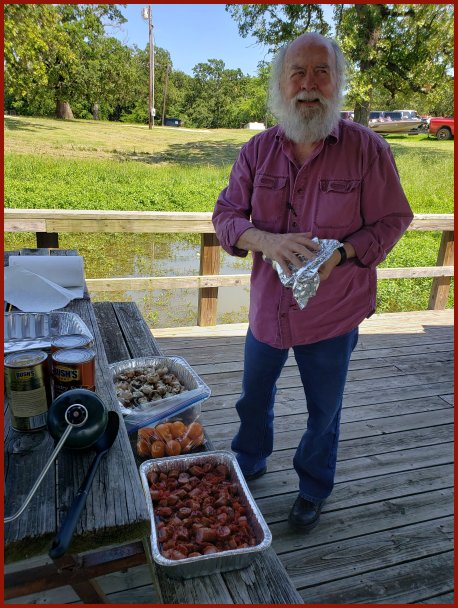 Dad came out to cook appetizers again. Thanks Dad!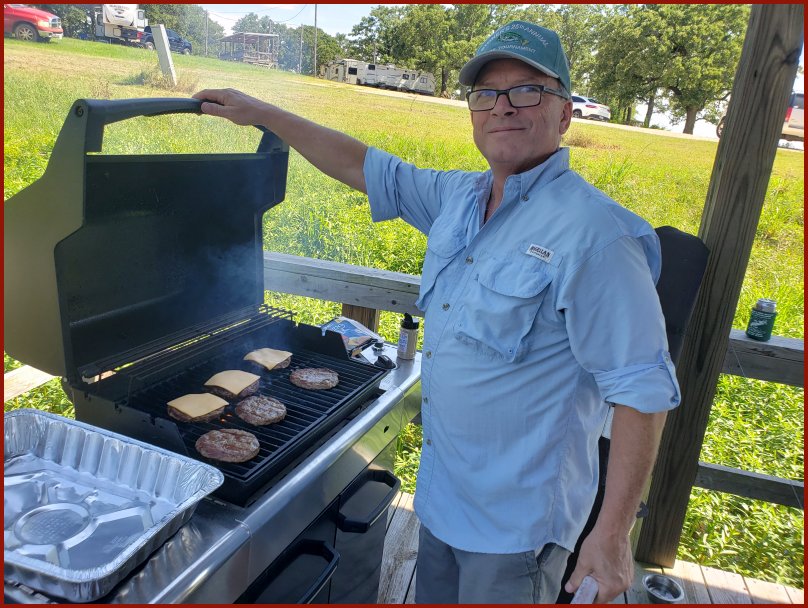 Craig drove out to flip burgers for us. That freed up my time to weigh in people's fish, and Dad's time to cook the appetizers. Thanks Craig!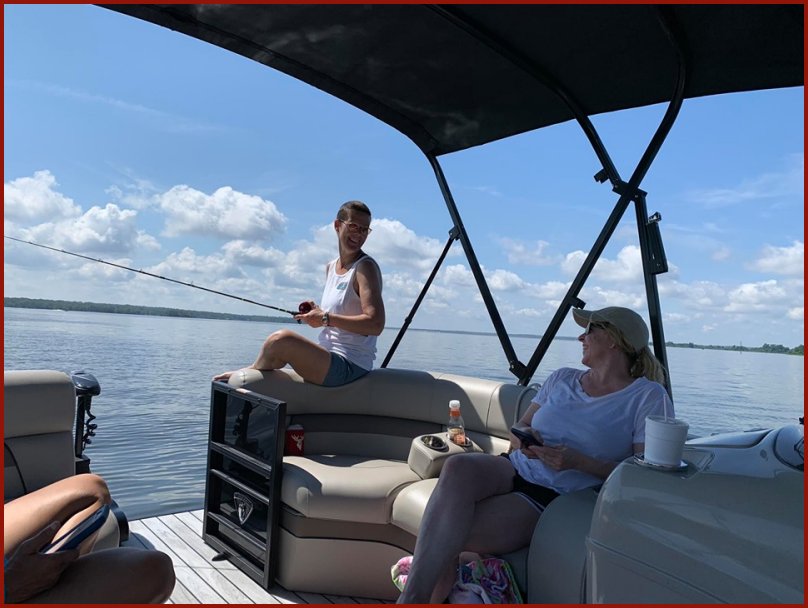 Audrey and Fran on Audrey & Lisa's amazing pontoon boat. That boat is big - and very nice!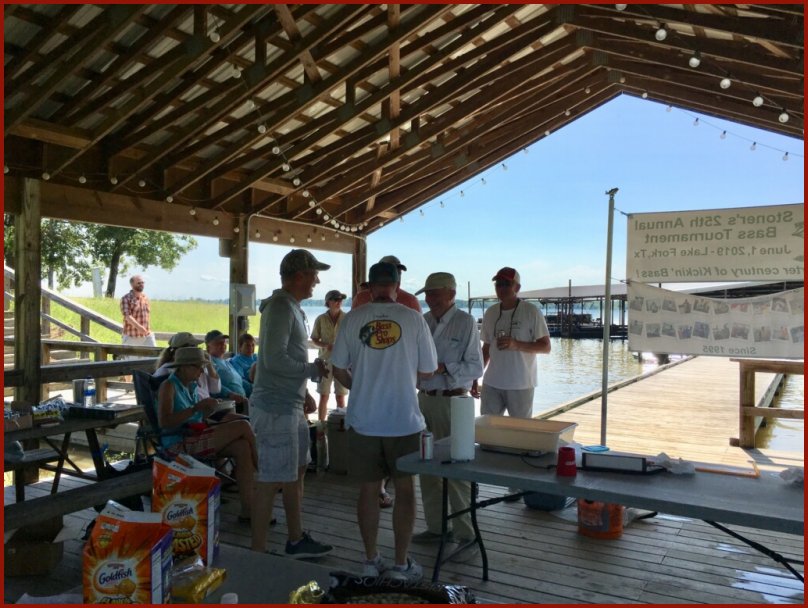 I held this year's weigh-in and cookout in Oakridge's pavillion. It would be hard to reserve that in May, but it was nice to have. The June sun was pretty hot, so the shade was much appreciated!



Official Results
35 contestants x $20 entry fee = $700 total payout
First Place.........$350....Jeff Cotten, Jr. (8.28 pounds)
Second Place....$175....Corey Hall (4.52 pounds)
Big Bass...........$175....Jeff Cotten, Jr. (8.28 pounds)

Contestant

Heaviest
Bass

Total
Stringer Weight

1. Jeff Cotten, Jr.

8.28

8.28

2. Corey Hall

1.82

4.52

3. Brad Stone

1.14

4.48

4. Wayne Godwin

3.94

5. Dustin Cotten

1.48

2.74

6. Alex Chapman

1.52

2.42

7. Audrey Speck

2.16

2.16

8. Lisa McQueen

1.86

1.86

9. Jeff Cotten, Sr.

1.46

1.46

10. Chris Applequist

1.24

1.24

11. Jason Hale

12. Wayne Zartman

13. Neil Sanders

14. Austin Cotten

15. Theron Hall

16. Jeff Kilborn

17. John Roderick

18. Larry Stevens

19. Rick Stevens

20. Mike Lewis

21. David Lewis

22. Bubba Tipton

23. Earl Jones

24. Audrey Mitchell

25. Vanessa Wade

26. Ivy Brignoni

27. Patrick Glenn

28. Joe Haver

29. Kevin Parma

30. Scott Henry

31. Ryan Henry

32. Ron Henry, Sr.

33. Ron Henry, Jr.

34. Ron Henry III

35. Thad Chapman
Note that some contestants may have chosen not to weigh-in their fish if they were small.
Also, some contestants may have caught "slot fish" (currently 16-to-24 inches) that can't be weighed-in.

Return to my home page