Stoner's 27th Annual Catch & Release
Bass Tournament
May 13th, 2027 --- Lake Fork, TX

We got lucky with the weather again this year! Although it rained a lot a few hours
after
the tournament, the predictions for heavy rain
during
the tournament didn't occur. So we ended up having low winds, high temperature in the low 80's, and just one brief shower. Pretty nice! The fishing wasn't great, but several contestants caught a few. And it was nice having Rhonda Fogleman and her dad, Alvin, fish the tourney for their first time. Fun stuff!
See the
Official Results
section at the bottom of this page for a full roster of this year's contestants.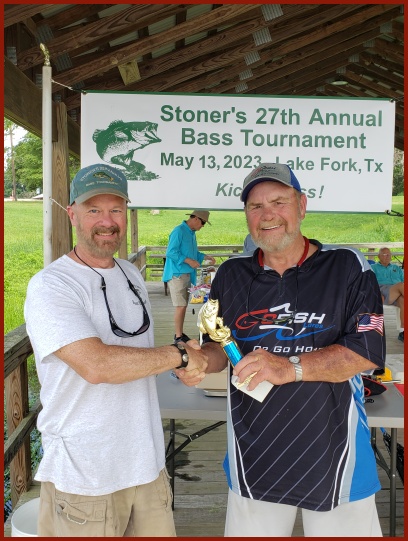 Wayne Godwin - 2023 Champion
Wayne (on the right) always catches fish in my tourney, and this is his second win. Way to go Wayne!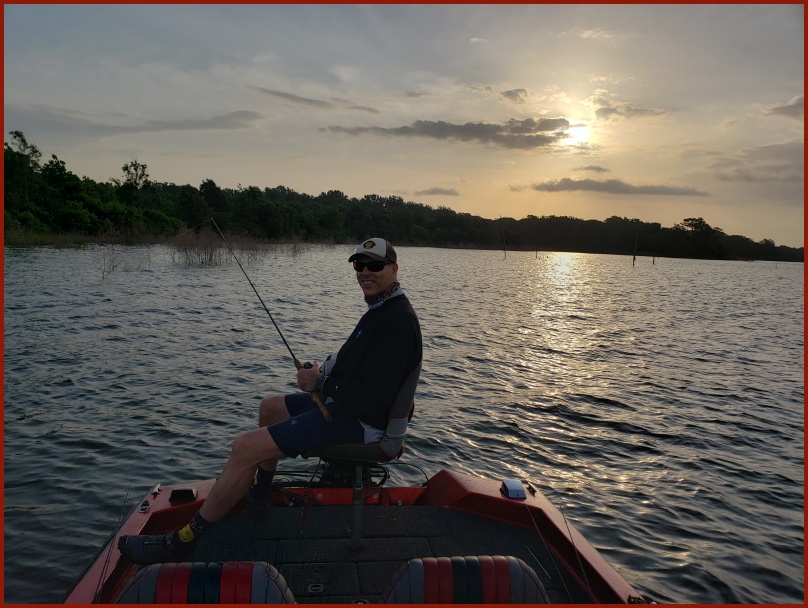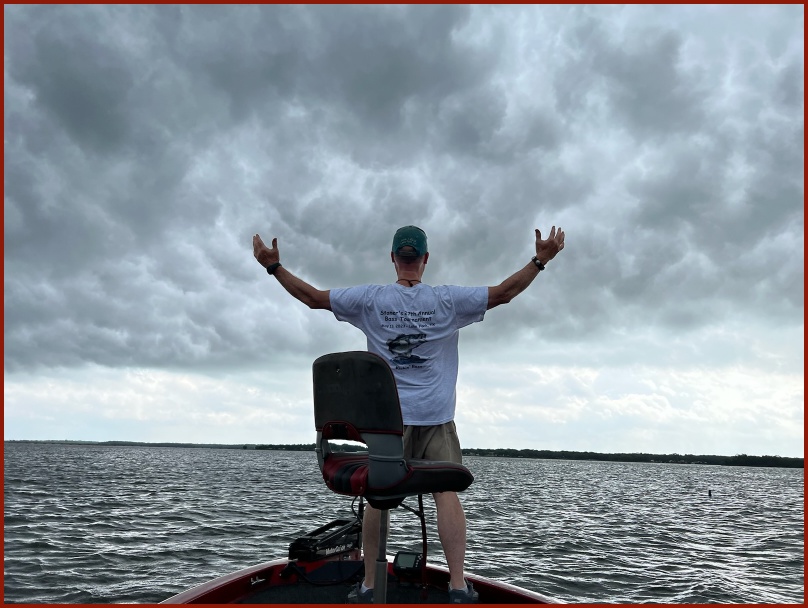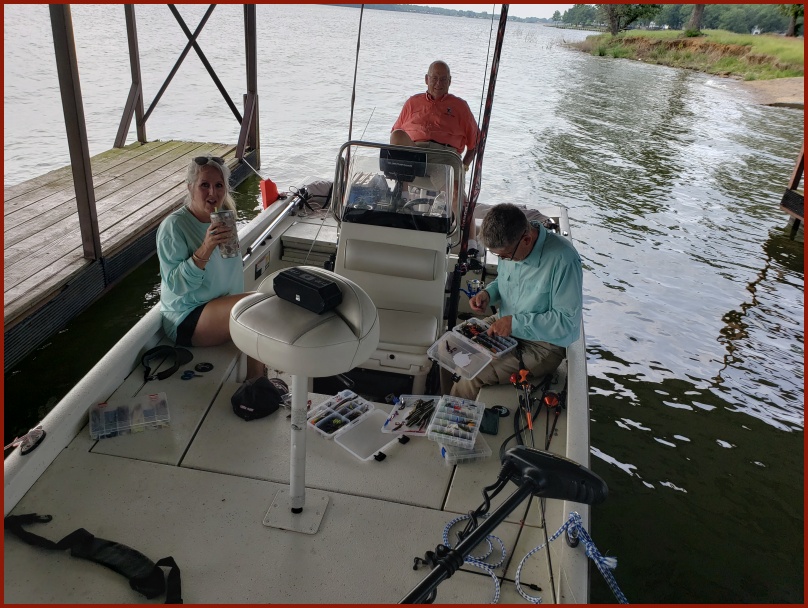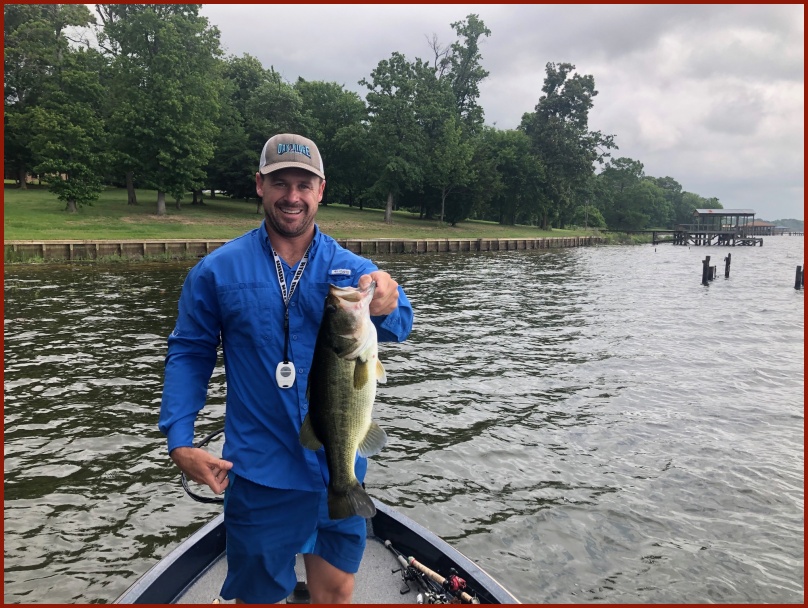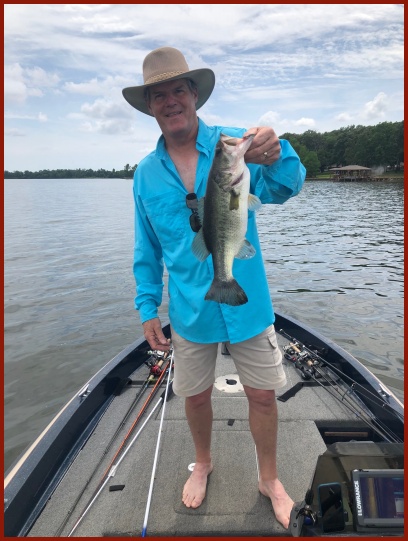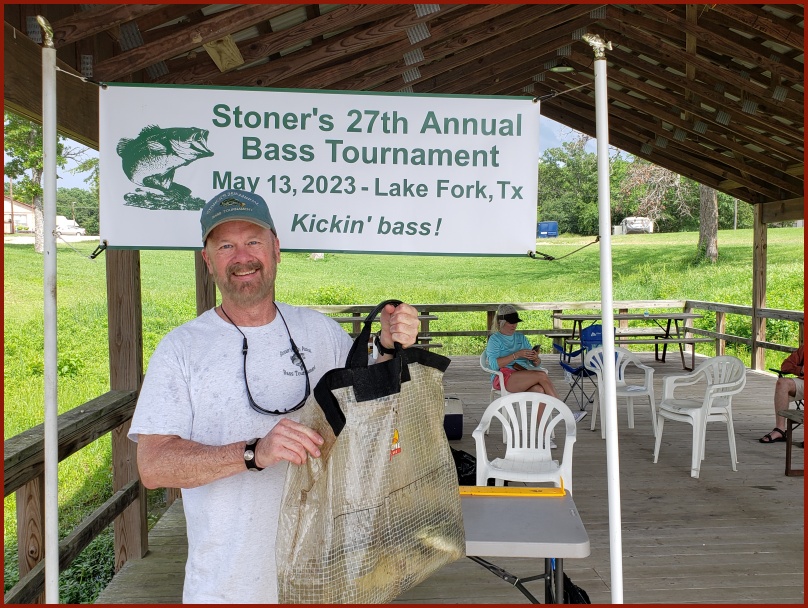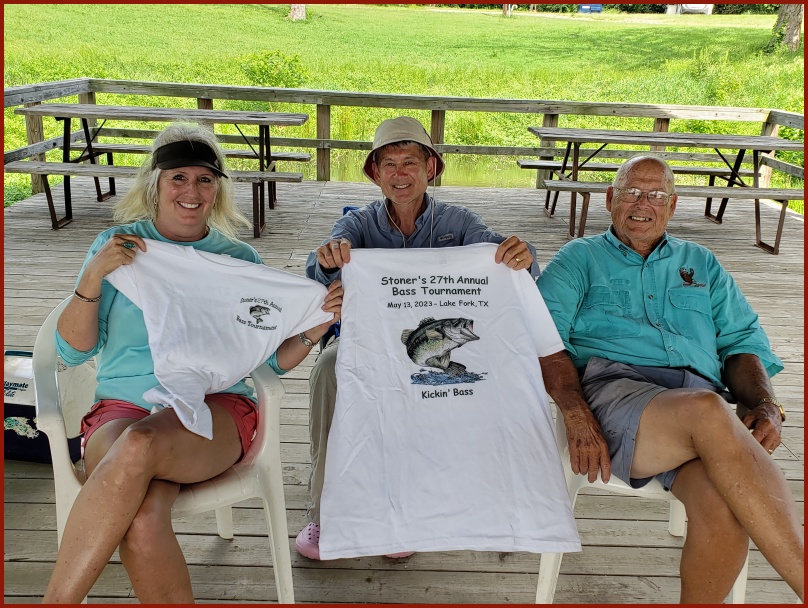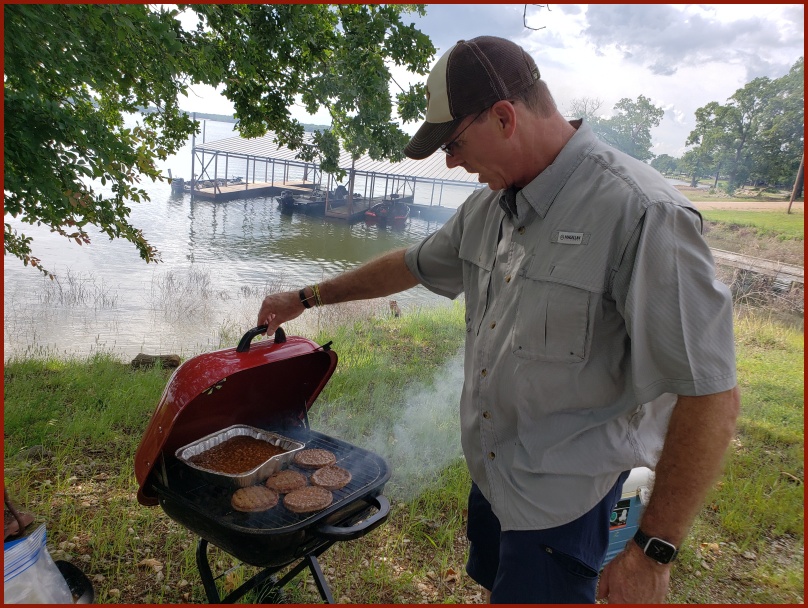 Official Results
20 contestants x $20 entry fee = $400 total payout
First Place.........$200....Wayne Godwin (4.98 pounds)
Second Place....$100....Dustin Cotten (3.45 pounds)
Big Bass...........$100....Dustin Cotten (2.30 pounds)

Contestant

Heaviest
Bass

Total
Stringer Weight

1. Wayne Godwin

1.42

4.98

2. Dustin Cotten

2.30

3.45

3. Brad Stone

1.20

3.10

4. Ty Dyess

1.34

3.02

5. Preston Zartman

1.64

2.82

6. Jeff Cotten, Jr.

1.96

1.96

7. Wayne Zartman

1.62

1.62

8. Jason Hale

9. Jimmy Knight

10. Alvin Fogleman

11. Rhonda Fogleman

12. Theron Hall

13. Corey Hall

14. Bobby Watson

15. Larry Stevens

16. Rick Stevens

17. Mike Lewis

18. David Lewis

19. Bob Anderson

20. Chris Anderson
Note that some contestants may have chosen not to weigh-in their fish if they were small.
Also, some contestants may have caught "slot fish" (currently 16-to-24 inches) that can't be weighed-in.

Return to my home page