Stoner's 4th Annual Bass Tournament
May 9th, 1998 --- Lake Fork, TX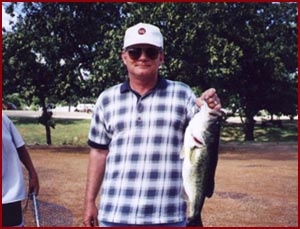 Mike Dimond - 1998 Champion

We actually had great weather for this year's tournament...a first! The fishing was also much better than in past tournaments. Most contestants caught at least one fish. Although most of the fish caught were in the "slot" and had to be released. But we did manage to have a few over-the-slot fish weighed in. The 5.8 pounder shown above helped Mike win first place and also the big bass pot.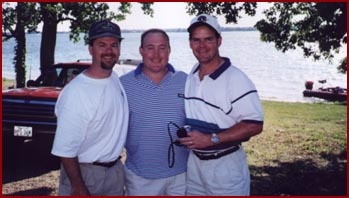 The Three Musketeers

That's me, Steve Cox and Jeff Cotten. Wow, it's been awhile since the three of us were together. We used to fish nearly every day together...instead of going to class. Of course I usually schooled Steve and Jeff on the finer points of catching big bass.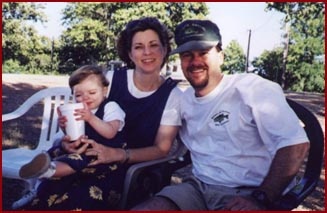 Rachel, Linda & Myself

It was nice seeing Linda McCullough and her little girl Rachel at the post-tournament cookout. Her husband, Matt, fished the tournament with some of his buddies this year. It's a shame he came all the way from New Jersey just to get stumped!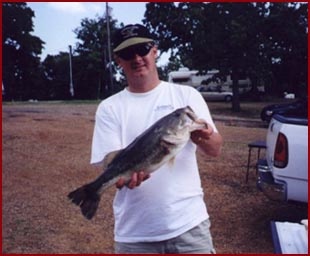 Mr. Faulkner

My ol' buddy Tommy Faulkner won 3rd place with this nice 4.95 pounder. I think he drove his truck over it to get it over 21 inches!



Return to my home page