Stoner's 7th Annual Bass Tournament
May 12th, 2001 --- Lake Fork, TX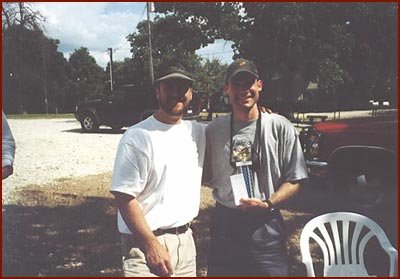 Robert Duren - 2001 Champion

What a fun tourney. We had wonderful weather despite the predictions of the local weathermen. Just like last year, we had no rain and more importantly, no wind. And most of the 25 contestants were able to catch at least a fish or two. In fact, Robert was able to weigh in a limit of bass to win this year's tourney.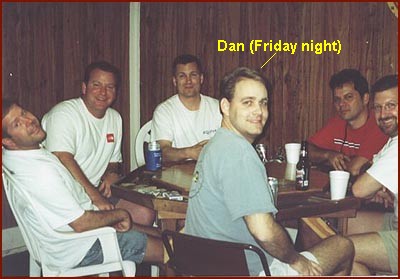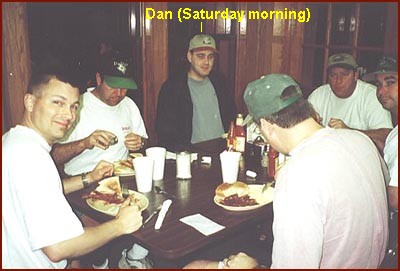 "Before And After"

For the first time I rented the 17-bed "Lodge" at Oakridge Marina. It turned out to be a good move. The pool table and card table in the game room were a lot of fun. The only bad thing was that the Lodge encouraged us to stay up a bit late, making getting up at 5am the next morning for the tourney a bit tough!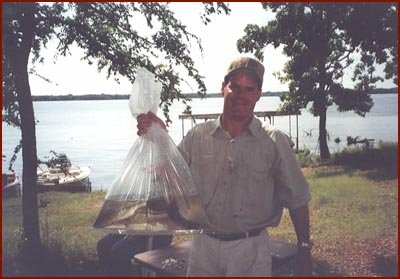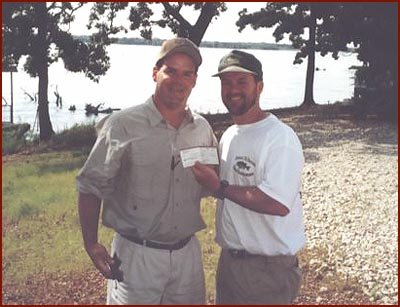 Jeff Cotten
My old buddy, Jeff, somehow managed to dupe a few bass into biting his lure securing him 3rd place.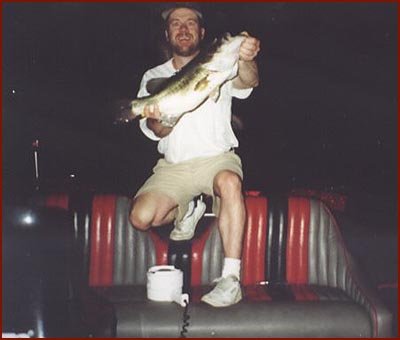 Stoner

After the tourney I did a little night fishing by myself on my favorite nighttime spot, "Brad's Hump", and managed to catch a few fish including this 5.8 pounder. Sometimes I think I need to make my annual tourney a night tournament.


Return to my home page