Stoner's 8th Annual Bass Tournament
April 20th, 2002 --- Lake Fork, TX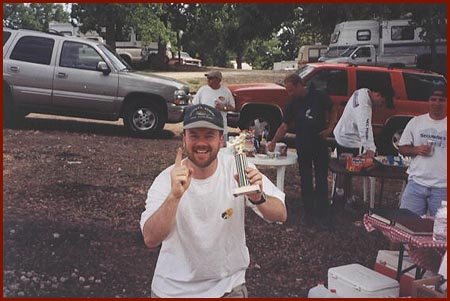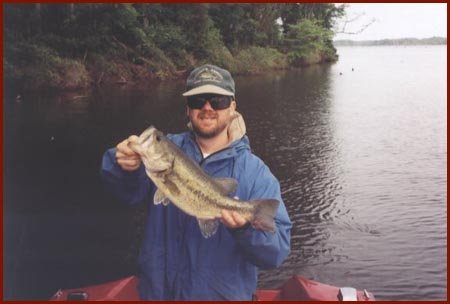 Brad Stone - 2002 Champion

Another great tourney...and not just because I finally won the dang thing! I suppose it's sorta rude to win your own tourney but then again, it took me eight years to do it. It'll probably be another eight years before it happens again. Many thanks to my fishing partner, Jeff Cotten, for putting me on some under-slot fish. By 7:45am I had already caught my limit of fish. Unfortunately, I didn't catch another legal-sized fish during the rest of the day! But I did manage to catch a few slot fish (like the one I'm holding) that were a lot of fun.

We had wonderful weather for the fifth tourney in a row! The local weather-people had been making dire predictions for nearly a week, but somehow all the storms missed us and it ended up being a beautiful spring day. I had 32 contestants this year. Only one other tourney had more - the 2nd tourney back in 1996 had 36 contestants.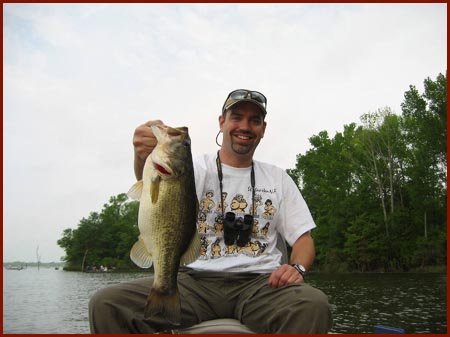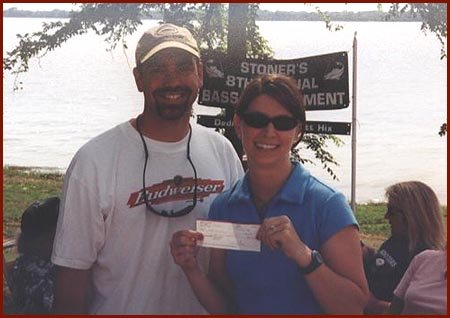 3rd Place...Matt McCullough

Unfortunately that healthy bass Matt is holding in the top picture was in the "slot" and thus had to be released. Luckily Matt was able to catch a couple of under-slot fish to secure 3rd place and the $93 check that wife, Linda, quickly took possession of :)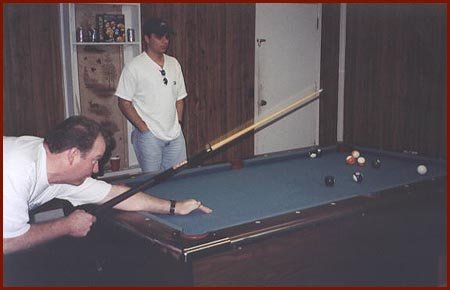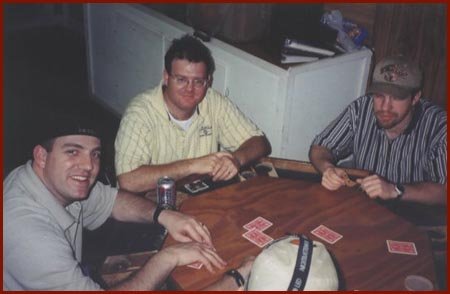 "The Lodge"

Once again, I rented the 17-bed lodge at Oakridge Marina. What a blast. Of course, 5am comes pretty early when you stay up late playing pool, poker, and having a few beverages...but it's worth it!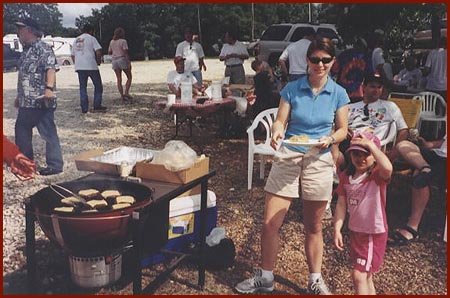 The Post-tourney Cookout

I was glad to see so many wives and kids at the cookout this year. They always add to the fun. My friend, Linda, and her little girl, Rachel, are in line for some hot hamburgers. Once again, Neil did me a huge favor by cooking the burgers as I tended to the weigh-in. Thanks!



Return to my home page